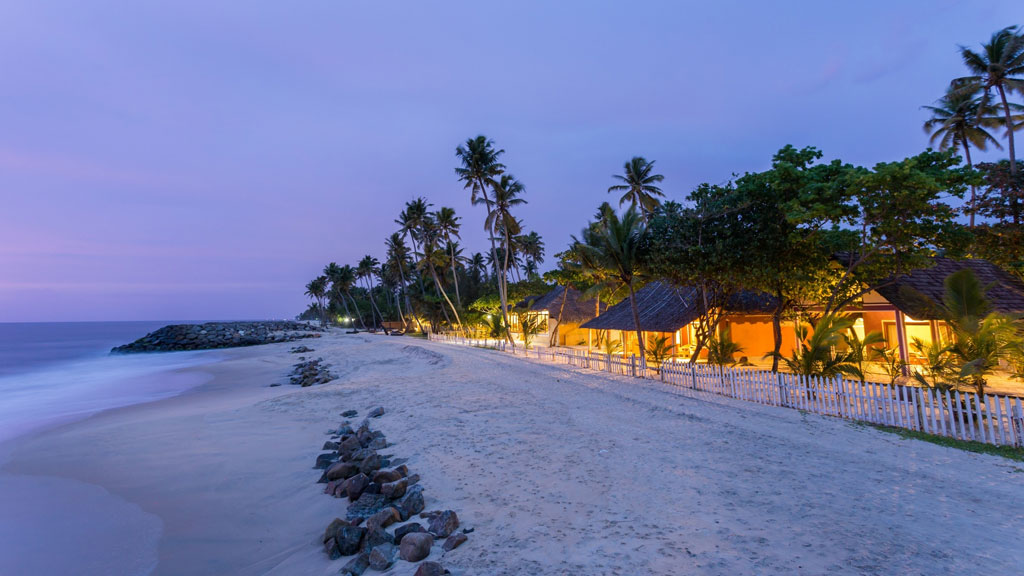 Of Culture And Scenic Backdrops In Kochi And Marari
(3 Nights / 4 Days)₹ 6,999/-
Kochi – Marari
Of Culture And Scenic Backdrops In Kochi And Marari
If you are aiming for a tour that is not only about visiting places and having a leisurely time in Kerala, but also learning about the culture and heritage of God' Own Country, then this trip can be a fruitful one. If Kochi is filled with museums and other buildings of historical and cultural relevance, Marari has many centers that offer Ayurvedic massages, spas, places to practice yoga, and such things that are quintessential to Kerala's lifestyle.
Day 01: Arrival at Kochi and all day tour

Day 02:Arrival at Marari and all day tour (1 hour 10 minutes – 44 kms)

Day 03:All day tour in Marari

Day 04:Departure
After our executive picks you from the airport, you can check in and freshen up in the hotel before you head out for the city tour. Visit the Kerala Folklore museum to get a basic understanding of the state's culture and heritage. They have hundreds of artifacts carefully curated. The architecture, too, is marvelous with the different styles from Cochin, Travancore and Malabar incorporated. Next, drop by at the Mangalavanam Bird Sanctuary for a retreat into the nature and watch the variety of birds, animals and greenery that thrive there.

There are numerous palaces and museums in the Fort Kochi, Mattancherry sides of the city that speak volumes about the Portuguese, Dutch, British and Chinese influences in the city. Visit the Paradesi Synagogue to understand more about the Jewish culture. Chinese Fishing Nets along the Fort Kochi Beach, too, make for an interesting sight. If you request the fishermen, they might even show you how they operate the fishing nets.
About 11 kms from the beautiful town of Alleppey is Marari, replete with beaches and greenery. It is a perfect holiday destination for those who are craving for some quiet, peaceful time. To start the tour, you can visit the beaches that often have coconut grooves along the shore. To elevate the fun quotient, you can engage in some boating or kayaking in Marari. There is an International Coir Museum in Marari that can make for an interesting visit. Coir from coconut is very commonly used to make a lot of items in Kerala. You can learn more about this in the museum. .
You can reserve the third day for some quality unwinding by indulging in some Ayurvedic massages and spas. These services are offered by many centers in Marari. Just find out what suits your needs and budget best. You can also get treatment done for specific ailments. Marari Yoga and Kalaripayattu Center makes for another interesting visit as you get to see up close and learn more about yoga and Kalaripayattu, the world famous martial art form that originated in Kerala. There are also many famous temples and churches located in and around Marari, which you can visit.
You will be driven to the airport by our executive. While you board your flight back, you will be taking with you two new things the trip has gifted you – a rejuvenated mind and body, as well as some fresh knowledge about Kerala's heritage.
Tour Prices Include
Accommodation will be arranged at a good hotel with facilities like AC.
A spacious car will be provided to travel around Kochi and Marari
Fuel, insurance, toll taxes, parking fee, other vehicle related costs, etc.
Entry fee to museums, sanctuaries, etc.
Exclusions:
Meals and beverages other than determined in incorporations.
Expenses for example, portages, tips, phone calls, clothing costs and so on.
All passageways, camera charges, direct and driver tipping.
Insurance Cover.
Price of air or train tickets.