Backwater Destinations in Kerala
Kerala is the home to some of the most magical and equally enchanting natural marvels! While on a trip to this scenic state in the southern part of the country, visitors get to unravel these bountiful marvels and revel in their miraculous beauty! And while talking about the magical charm and beauty of Mother Nature in God's Own Country, it is the 'Backwaters' that occupies a visitor's mind!
A paradise for the visitors, Kerala is in fact one of the finest and spectacular backwater destinations across the globe! Dotted with swaying coconut groves, adorned with the charm of turquoise lagoons, and blended with an intricate network of canals, backwaters in Kerala not only open the doors to a new world, but also entices the visitors on a Kerala trip to fall in love with the same.
Let's manoeuvre across some of the most bewitching backwater destinations in Kerala, and make your holidays memorable for the rest of your life!
List of Backwater Destinations in Kerala
Things To Do Around Kerala Backwaters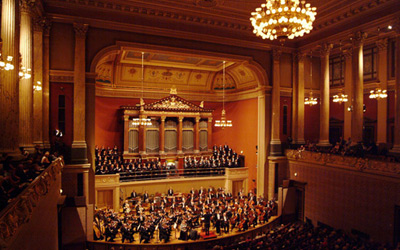 Houseboat cruises should always be the first thing to do while enjoying the Kerala Backwaters! These tours are ideal for all types of vacations and serves as the most ideal way to unravel the alluring beauty of the silent, yet irresistible backwaters in God's Own Country.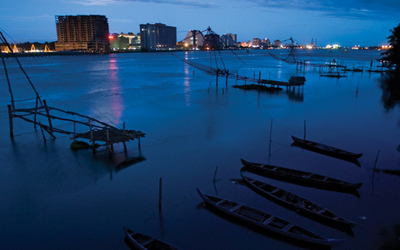 If there is anything apart from the houseboat cruises that can get you introduced with the bountiful beauty of backwaters, it has to be wither kayaking or canoeing. Join these exciting expeditions, row through the backwaters, explore pictorial villages, manoeuvre through never-ending paddy fields, and discover an array hidden marvels.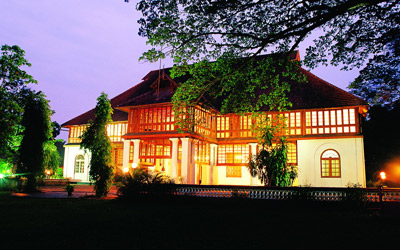 Feast on the Kerala Boat Race
Fulfil all your childhood dream of witnessing the much acclaimed Snake Boat Race while touring around Kerala! Visit Alleppey during the second Saturday of August, and you can be a witness to the much awaited and vigorously enjoyed Snake Boat Race Competition or the 'Nehru Trophy Boat Race'.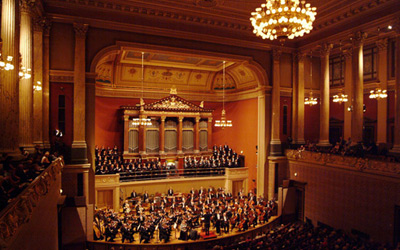 The pristine land of Kerala can also be called as the 'Land of Relaxation and Rejuvenation'! And if you find this hard to believe in, try to get an Ayurvedic therapy done; the God's Own Country is the home to some of the finest and most relaxing Ayurveda spas in the world.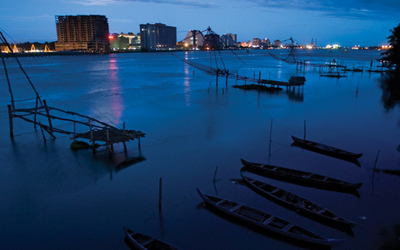 Shop to the Beach and Back
This backwater destination also serves as a wonderful shopping destination to the visitors. Starting from traditional arts and crafts to home-made spices, you can get everything around the livelier beaches of Kerala if you are really good at bargaining!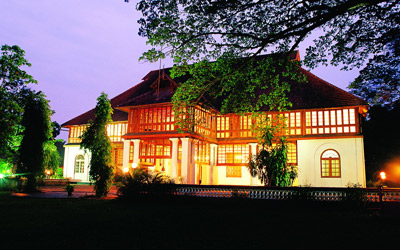 Sit back, relax, laze around, and repeat! Yes, while enjoying the miraculous charm of Kerala Backwaters, you can carelessly follow the schedule while sun-basking, strolling, indulging in various beach activities, or simply witnessing the openness of the mighty Arabian Sea across the beaches in Kerala.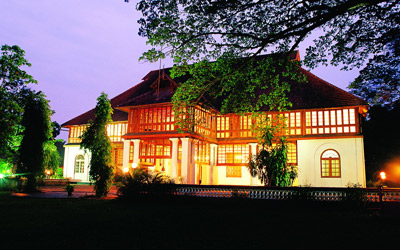 If 'South Indian' delicacies sound tempting to you, Kerala style foods will surely make your taste buds go gaga! Whether the authentic Chettinad Chicken dishes, the exotic range of sea foods, the traditional appam, or the types of banana chips, every foodie will find the backwaters in India's Spice Capital as gastronomic heavens to treat your taste buds.
Best Way to Kerala Backwaters


By Air

Trivandrum International Airport
Cochin International Airport
Calicut International Airport
Kannur International Airport

Alleppey Backwaters

3 Hrs / 147km

2 Hrs / 86km

5 Hrs / 218km

8 Hrs / 328km

Thiruvananthapuram Backwaters

30 mins / 9km

5 Hrs / 241km

9 Hrs / 373km

12 Hrs / 483km

Kuttanad Backwaters

3 Hrs / 134km

2 Hrs / 107km

5 Hrs / 239km

9 Hrs / 349km

Kottayam Backwaters

3 Hs / 150km

2 Hrs / 76km

5 Hrs / 235km

8 Hrs / 345km

Kollam Backwaters

1.5 Hrs / 66km

3 Hrs / 167km

7 Hrs / 299km

10 Hrs / 408km

Kumarakom Backwaters

3.5 Hrs / 161km

2 Hrs / 77km

5 Hrs / 210km

8 Hrs / 320km

Kozhikode Backwaters

9 Hrs / 384km

4 Hrs / 173km

1 Hr / 28km

2 Hrs / 95km

Kasaragod Backwaters

14 Hrs / 558km

9 Hrs / 351km

5 Hrs / 206km

3 Hrs / 116km

Cochin Backwaters

4 Hrs / 207km

1 Hr / 44km

4 Hrs / 158km

7 Hrs / 268km
NOTE: On arrival at the desired airport, visitors can board government or private run buses to reach their favourite Kerala Backwater destination. Private cabs and taxis can also be hired to reach the backwater destinations; most of the airports have prepaid taxi services.


By Road

Alleppey
Thiruvananthapuram
Kuttanad
Kottayam

Alleppey

——

164km / 3 Hrs

22km / 1 Hr

48km / 1 Hr

Cochin

54km / 1 Hr

200km / 4 Hrs

75km / 2 Hrs

66km / 1.5 Hrs

Kumarakom

33km / 1 Hr

179km / 4 Hrs

55km / 1 Hr

16km / 29 Mins

Trivandrum

146km / 3 Hrs

——

133km / 3 Hrs

147km / 3 Hrs

Thekkady

138km / 4 Hrs

204km / 5 Hrs

137km / 4 Hrs

108km / 3 Hrs

Wayanad

309km / 7 Hrs

455km / 12 Hrs

330km / 8 Hrs

326km / 8 Hrs

Munnar

176km / 5 Hrs

 

190km / 5 Hrs

 

Kozhikode

236km / 5 Hrs (NH-66),

282km / 7 Hrs

(Main Central Road)

383km / 10 Hrs

258km / 6 Hrs

255km / 6 Hrs

Mysuru (Karnataka)

443km / 9 Hrs

588km / 13 Hrs

462km / 10 Hrs

440km / 9 Hrs

Bangalore (Karnataka)

596km / 10 Hrs

685km / 13 Hrs

618km / 11 Hrs

596km / 11 Hrs

Udupi (Karnataka)

519km / 12 Hrs

665km / 17 Hrs

540km / 14 Hrs

537km / 13 Hrs

Mangalore (Karnataka)

468km / 12 Hrs

613km / 16 Hrs

489km / 12 Hrs

485km / 12 Hrs

Gokarna (Karnataka)

695km / 16 Hrs

841km / 21 Hrs

716km / 18 Hrs

712km / 17 Hrs

Chennai (Tamil Nadu)

742km / 13 Hrs

725km / 13 Hrs

705km / 13 Hrs

676km / 13 Hrs

Madurai (Tamil Nadu)

275km / 6 Hrs

314km / 6 Hrs

274km / 6 Hrs

245km / 6 Hrs

Ooty (Tamil Nadu)

348km / 8 Hrs

494km / 11 Hrs

370km / 8 Hrs

348km / 8 Hrs

Kodaikanal (Tamil Nadu)

285km / 7 Hrs

333km / 8 Hrs

284km / 7 Hrs

255km / 7 Hrs

Yercaud (Tamil Nadu)

427km / 8 Hrs

511km / 10 Hrs

449km / 9 Hrs

427km / 8 Hrs


By Road

Kollam
Kumarakom
Kozhikode
Kasaragod
Cochin

Alleppey

81km / 1 Hr

36km / 1 Hr

226km / 5 Hrs

411km / 10 Hrs

60km / 1.5 Hrs

Cochin

135km / 3 Hrs

52km / 1 Hr

180km / 4 Hrs

365km / 9 Hrs

—-

Kumarakom

114km / 3 Hrs

4km / 30 Mins

221km / 5 Hrs

406km / 10 Hrs

55km / 1.5 Hrs

Trivandrum

65km / 1 Hr

156km / 3 Hrs

379km / 9 Hrs

557km / 14 Hrs

206km / 4 Hrs

Thekkady

162km / 4 Hrs

120km / 3 Hrs

308km / 8 Hrs

486km / 12 Hrs

162km / 4 Hrs

Wayanad

389km / 9 Hrs

301km / 7 Hrs

86km / 2 Hrs

207km / 5 Hrs

249km / 6 Hrs

Munnar

234km / 6 Hrs

157km / 4 Hrs

278km / 6 Hrs

455km / 11 Hrs

136km / 3.5 Hrs

Kozhikode

318KM / 7 Hrs

229km / 5 Hrs

—-

180km / 4 Hrs

177km / 4 Hrs

Mysuru (Karnataka)

475km / 11 Hrs

386km / 9 Hrs

211km / 4 Hrs

227km / 5 Hrs

227km / 5 Hrs

Bangalore (Karnataka)

677km / 12 Hrs

588km / 11 Hrs

359km / 8 Hrs

359km / 8 Hrs

554km / 10 Hrs

Udupi (Karnataka)

600km / 14 Hrs

511km / 12 Hrs

286km / 6 Hrs

106km / 2 Hrs

459km / 11 Hrs

Mangalore (Karnataka)

548km / 12 Hrs

460km / 11 Hrs

235km / 5 Hrs

54km / 1 Hr

408km / 10 Hrs

Gokarna (Karnataka)

776km / 17 Hrs

687km / 16 Hrs

462km / 10 Hrs

281km / 6 Hrs

635km / 15 Hrs

Chennai (Tamil Nadu)

719km / 13 Hrs

733km / 13 Hrs

684km / 12 Hrs

696km / 13 Hrs

700km / 12 Hrs

Madurai (Tamil Nadu)

259km / 6 Hrs

257km / 6 Hrs

354km / 8 Hrs

530km / 12 Hrs

276km / 7 Hrs

Ooty (Tamil Nadu)

429km / 9 Hrs

339km / 8 Hrs

157km / 4 Hrs

355km / 8 Hrs

306 km / 7 Hrs

Kodaikanal (Tamil Nadu)

309km / 8 Hrs

267km / 7 Hrs

301km / 7 Hrs

478km / 11 Hrs

318km / 7 Hrs

Yercaud (Tamil Nadu)

508km / 9 Hrs

418km / 8 Hrs

370km / 7 Hrs

514km / 11 Hrs

385km / 7 Hrs