Kuttanad Backwaters Kerala
Believe it or not, but every time you visit the Kuttanad region of God's Own Country, you will find something new to revel in and cherish! A home to four of the most important rivers in God's Own Country – Pampa, Meenachil, Achankovil, and Manimala rivers, this part of Kerala is truly a divine place for the backwaters lovers on a Kerala trip!
Nestled amidst thick and lush greeneries, the 'Rice Bowl of India' or Kuttanad serves as an ideal backwater destination in Kerala. While the appealing settings and locales of this regions makes it a pictorial destination for the visitors, the backwaters across this part of Kerala keeps the visitors engrossed with never-ending fun and frolic.
Unlike most of the other popular backwater destinations in Kerala, Kuttanad is brimmed with multiple destinations where visitors can enjoy the silent backwaters and delight in their magical charm. And to experience the best of Kerala backwater tours, visitors can embark on houseboat cruises across these backwater stretches and make their vacation memorable!
Best Time to Visit Kuttanad Backwaters
August to March is the best time to Plan a Kerala trip and visit the enchanting Kuttanad backwaters! During this part of the year, the region experience a mixed of atmospheric conditions and offers a pleasant stay. Mild climate, clear views, and ample of activities make these few months the best time to visit the Kuttanad backwaters.
Tourist Attractions Around Kuttanad Backwaters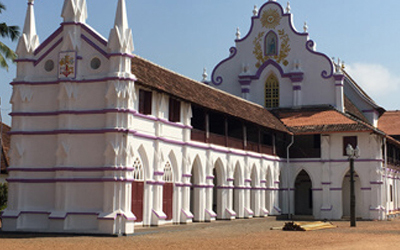 Visit this picturesque village while enjoying the alluring charm of Kuttanad Backwaters, and you will get to witness the untouched foliage of coconut palms and evergreen paddy fields. The home to the St Mary's Forane Church, this is an ideal place to escape the mundane city-life.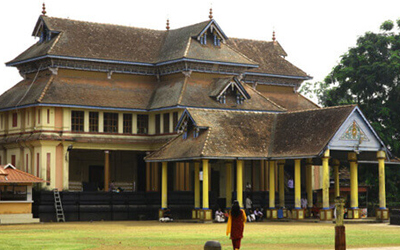 This is one such towns in Kerala that is known for its serenity and balmy ambience. A sought-after destination for the religious and other alike travellers, Chengannur depicts the quaint way of living in livelier ways.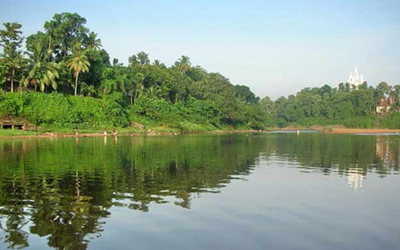 Also called the 'Dakshina Ganga', this gurgling river is truly a treat for the visitors. Making its way through different regions of Kuttanad and Alappuzha districts in Kerala, it meets the much-famed Vembanad Lake and creates an irresistible appeal.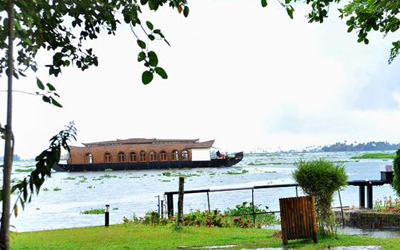 This is the place where you can witness the vigorous Nehru Trophy Boat Race in Kerala. Frequented by visitors from across the globe, this magical lake is a must-to-visit place while relaxing around the Kuttanad Backwaters.
Trains to Reach Kuttanad Backwaters
One can reach the Kuttanad Backwaters by boarding any of the trains to Alleppey; the driving distance is only 22km, and takes around 1 hour.