Ever wondered why Kerala is fondly called the "God's Own Country"? Well, whether 'yes' or 'no', you must know that this is one such Indian state where you can have a tryst with the untouched beauty of Mother Nature! Be it the never-ending ocean or the silent backwaters, evergreen thickets or towering hills, gushing waterfalls or lively cultures, Kerala is the home to everything.
And if this is not enough to answer your questions, let's take you through the some of the most gorgeous and pictorial waterfalls in Kerala. Pack your bags and visit God's Own Country's waterfalls; find a reason to fall in love once again.
1Adyanpara Waterfalls, Malappuram
This stunning cascade is located in the quaint Kurmbalangode hamlet in Malappuram district of Kerala. Cosseted by the evergreen thickets and all the other marvels of Mother Nature, it possesses the charm and appeal that is enough to make you fall in love at its first sight.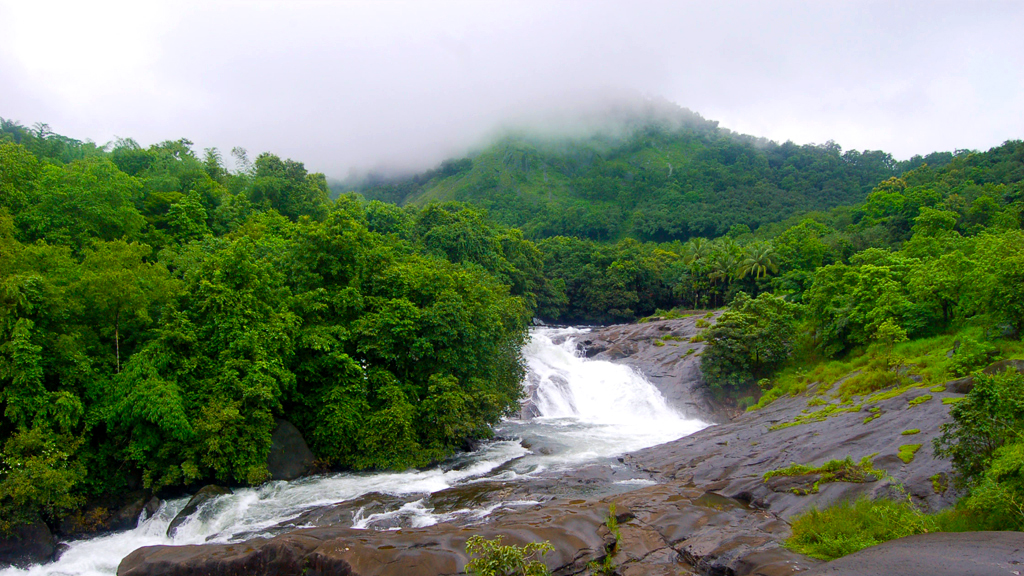 If you are planning for a Kerala trip, and also wish to enjoy the nature at its best, you can board a train from Nilambur Railway Station (16 km) and visit the Adyanpara Waterfalls. For those yearning for a flight journey, they can get access to this pictorial waterfall from Calicut International Airport (58 km).
2Aruvikkuzhi Waterfalls, Kottayam
Kottayam in God's Own Country is the home to pristine nature and some of its fascinating bounties! One such marvels that cannot be missed, is the scenic Aruvikkuzhi Waterfalls! A true treat to your eyes, it is embraced by picturesque landscapes and evergreen rubber plantations. Cascading down from a height of 100ft, monsoon is the best time to visit the Aruvikkuzhi Waterfalls as the surrounding showcases the most salubrious colours of Mother Nature.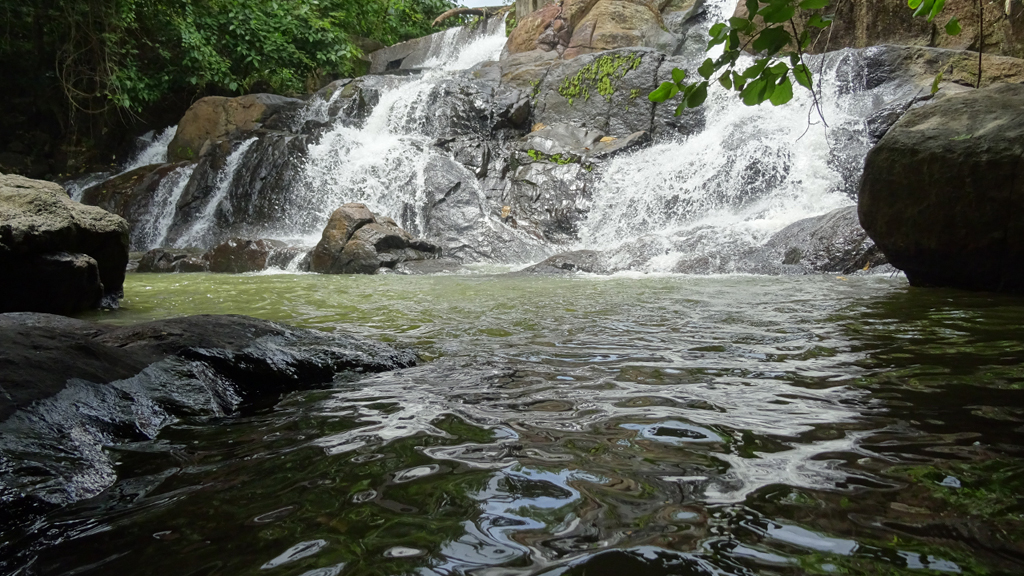 Also a much sought after picnic spot, it is located around 19 km from Kottayam Railway Station and around 88 km from Calicut International Airport.
3Athirappalli and Vazhachal Waterfalls, Thrissur
Gorgeous and alluring in its own form, the Athirappalli and Vazhachal Waterfalls shares its origin with the enchanting Western Ghats. Cascading from the scenic Chalakudy River, this waterfall will surely keep you captivated with its astounding height of 80ft, untouched beauty and exotic range of flora and fauna around.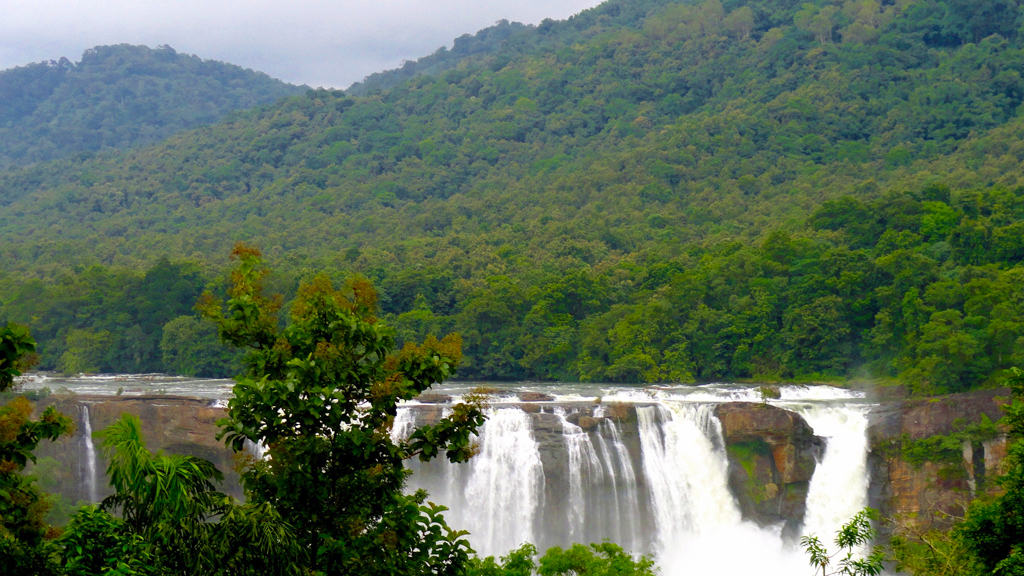 Located around 30km from Chalakudy Railway Station and almost 53km from Cochin International Airport, it is located in the Thrissul district of Kerala and is known to be a popular tourist spot among all the Kerala tourist places.
4Attukad waterfalls, Munnar
Munnar is among the most romantic holiday destinations in God's Own Country. While availing any of the Kerala tour packages, you must visit this pictorial hill station and witness all its natural marvels. And while talking about Munnar's natural marvels, you simply cannot miss out the Attukad Waterfall.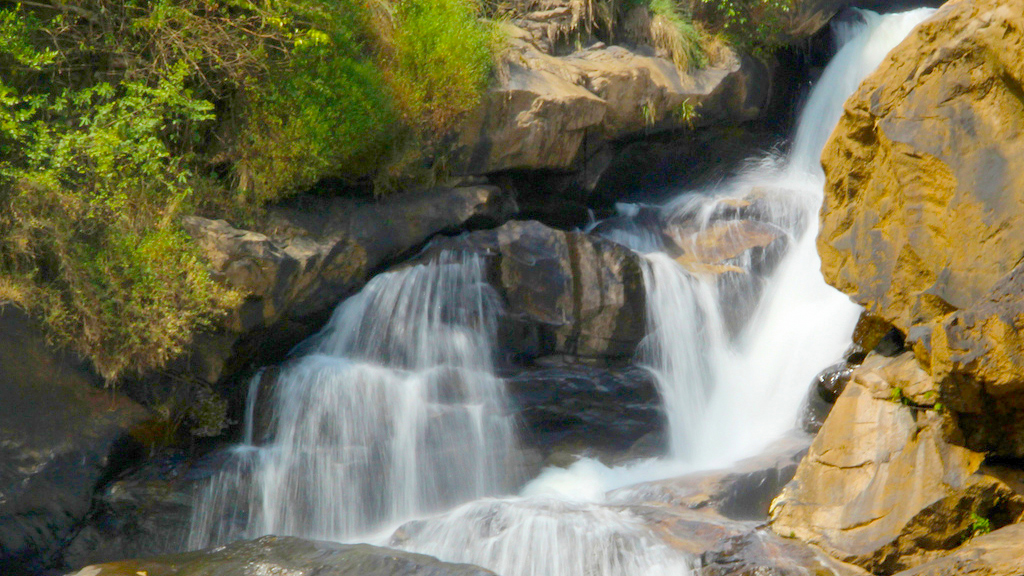 One of the enchanting gifts of Mother Nature, this picturesque waterfall also attracts adventure junkies with its surroundings that are ideal for long and enthralling treks.
5Cheeyappara and Valara waterfalls, Idukki
Seating graciously in the Idukki region of God's Own Country, Cheeyappara and Valara Waterfalls is another delightful offerings of the Kerala tour packages. Located around 42km off the Aluva-Munnar Road, this waterfall cascades down over seven different steps and casts a captivating spell on the spectators.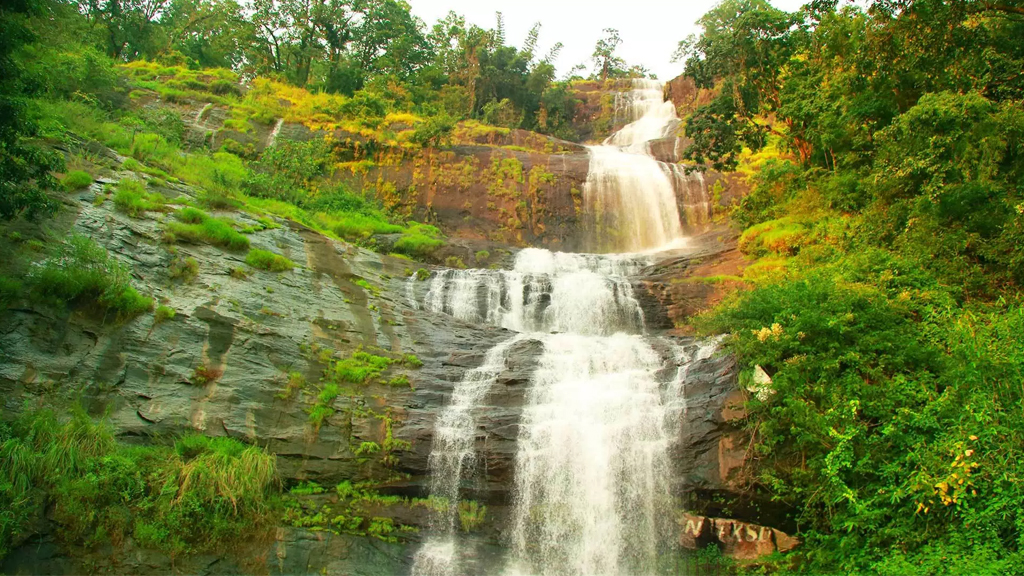 Embraced by evergreen thickets, it can also be easily reached from Munnar (distance being 42km) and Cochin International Airport; around 108km.
6Chethalayam Falls, Wayanad
In case you ask someone to recall an image of any of the Kerala waterfalls that really moved them pleasantly, you will probably get the answer as the Chethalayam Falls in Wayanad! Around 97km from Kozhikode Railway Station and 120km from Calicut International Airport, it is also one of the most scenic waterfalls in the entire country.
Not only among the nature lovers, Chethalayam Falls is also popular among the adventure freaks. Rock climbing around the cascade is among one of the most sought after adventure activities here.
7Kanthanpara Waterfalls, Wayanad
Yet another gorgeous and fascinating waterfalls in Wayanad, Kerala, though the Kanthanpara Waterfalls is counted among the smaller waterfalls in Kerala, it still tops the list of most sought after picnic spots in the state. Perched around 22km from Kalpetta, this gorgeous waterfall along with its salubrious surroundings and alluring charm, entices visitors from almost all the corners of the country.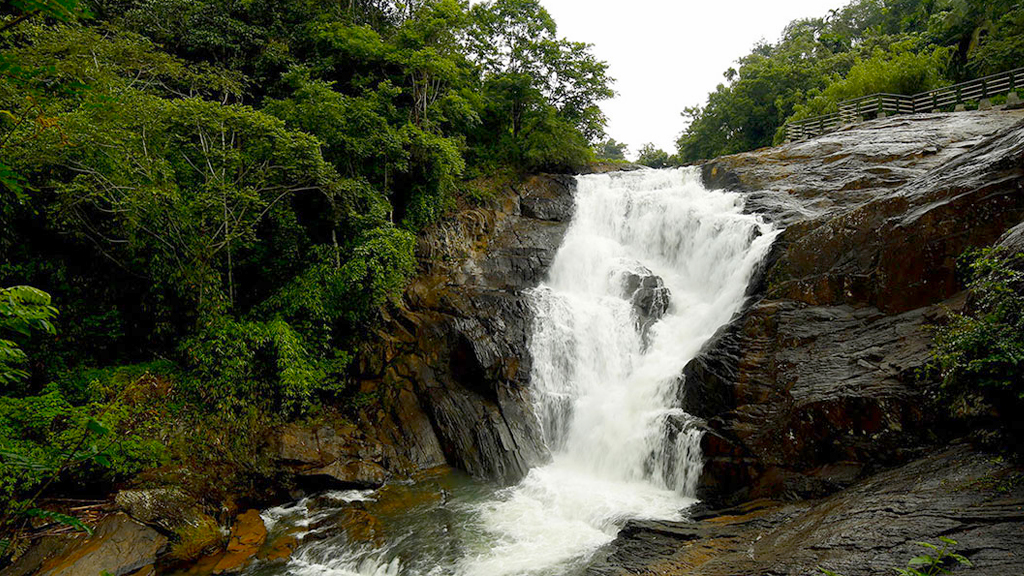 A true treat for the nature lovers and the shutterbugs, it can be easily accessed through Kozhikode Railway Station or from the Calicut International Airport.
8Kalakkayam waterfalls at Thiruvananthapuram
Visit this scenic waterfall in the Thiruvananthapuram district of Kerala, and you will surely fall in love with its irresistible charm and appeal! Originating from a stream that flown down the Agasthyavanam forest area, it has a pool at its base that is considered ideal for bathing and swimming.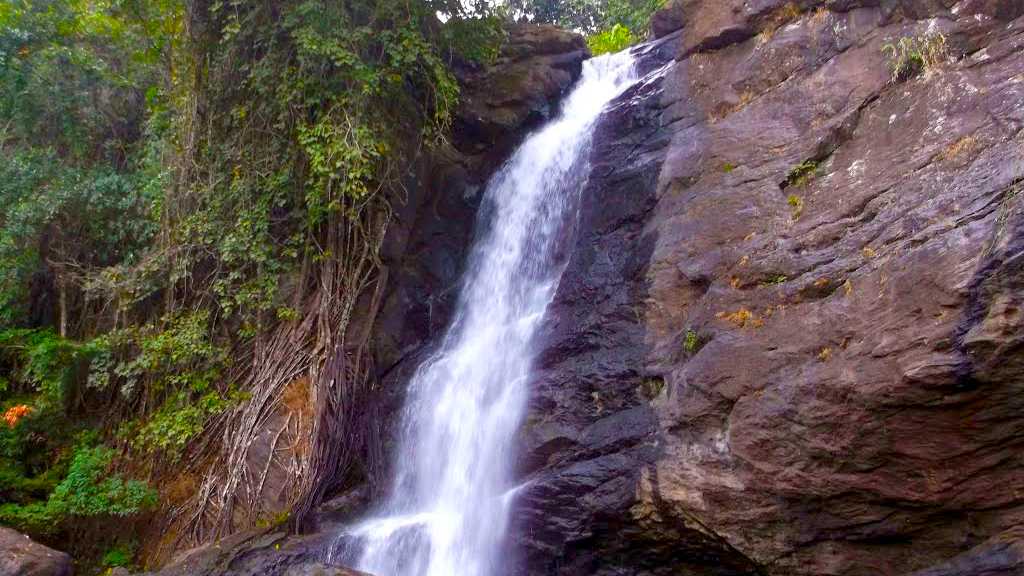 Whether you are a nature enthusiast, adventure junky, shutterbug or looking for pleasant moments, you must visit this Kerala waterfall and have a tryst with its magical beauty.
Owing to its location, it can be easily reached from Thiruvananthapuram Central Railway Station; around 50km, and Trivandrum International Airport; distance being 60km.
9Keezharkuth waterfalls, Idukki
A visit to this picturesque waterfall in Kerala's Idukki district will hold you aback for sure! No matter what time of the year you visit the Keezharkuth Waterfalls, it will take you back to your childhood days when you used to have fantasies about the rainbow!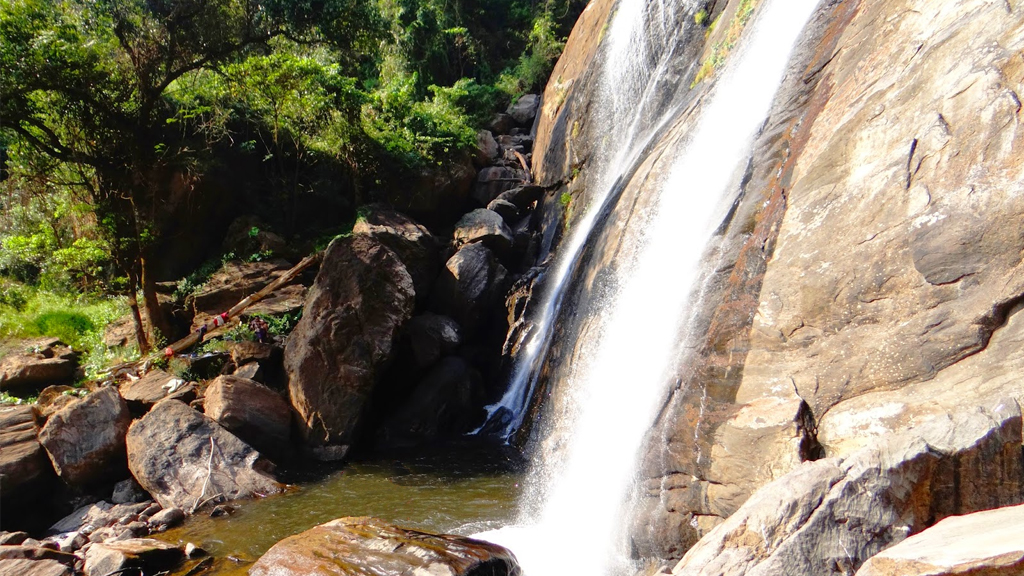 Fondly called the Rainbow Waterfalls, Keezharkuth Waterfalls flows down from an astounding height of 1500m and fills in the ambience with an alluring charm.
If you are planning to visit this scenic waterfall, you can board a train from Kottayam or can make it to the Cochin International Airport and avail local transportation to reach the cascade.
10Madammakkulam waterfalls, Idukki
Another wonder in the Idukki district of Kerala, the Madammakkulam Waterfalls is a true marvel for the nature lovers. The once a favourite spot of the British Officials, it is nestled amidst scenic forests, fascinating thickets and lot more.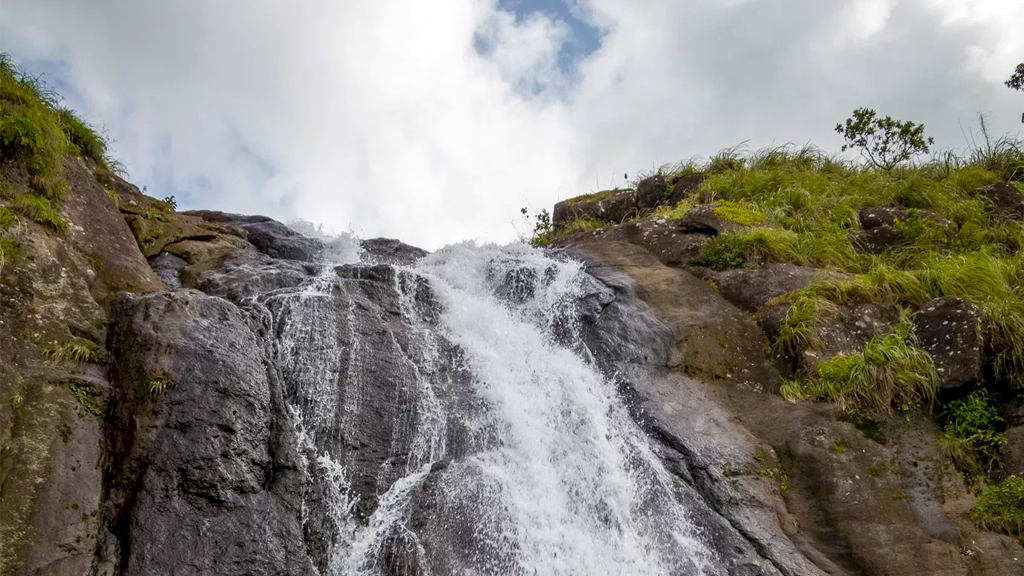 Visit this gushing waterfall, witness the miraculous beauty of Mother Nature while having a tryst with the cascading water of the Madammakkulam Waterfalls. For the enthusiasts, they can get an easy access to this cascade from Kottayam Railway Station; distance being 75km, and Cochin International Airport; distance being 121km.