With its opulent wildlife, aromatic spices, untouched beaches, lip-smacking flavoursome food and other exciting things to do in Kerala, this state is much more than just an astonishing experience. It can help you detox from your stressful life routine as it paints a great story of naturalistic wonders and cultural outburst. This place is tucked away in a detached world that is far away from the frenzy of the metropolitans of India. It is replete with adventures for all kinds of travellers, the ones who love nature, adventure, photography and also isolation.
Kerala is also gradually drawing more international tourists, as it is renowned for its warm hospitality. Moreover, it facilitates tourism as it is home to international airports with great connectivity. It also facilitates visitors to travel at ease across the nation with amazing rail routes and roadways. The weather throughout the year is misty and cool winds seem to always blow as its cities are bounded by the Western Ghats.
And if you are conjecturing what can be done to make the most of your time here, we have listed down a few offbeat things to do in Kerala that will help you make memories you will cherish for a lifetime.
Best Adventurous Things To Do In Kerala
1Go trekking
Kerala is a haven for outdoor enthusiasts. The best thing to do to explore Kerala is by finding yourself amidst nature. And to be able to do that, you should explore the many trekking trails there are in Kerala. The terrain offers copious options for exploring and it makes the travellers always coming back for more.
Best places to go trekking in Kerala: Anamudi Peak, Kannan Devan Hills, Ramakkalmedu, Vellarimala and Agastyarkoodam Peak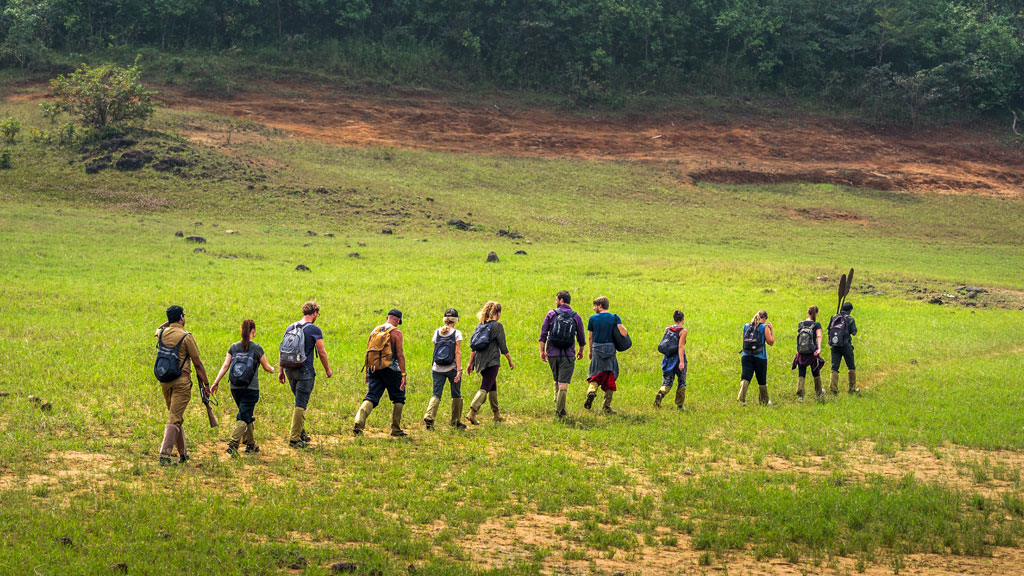 2Hop on a wildlife safari
Owing to the many national parks in Kerala, it offers countless options for wildlife safaris. Become a witness of the astonishing animals in their natural habitat. Sit comfortably on the back of an elephant and explore the dense jungles. You can also opt for jeep safaris that will take you through a trail where you can spot rare animals in their best natural form.
Best places to go for a wildlife safari in Kerala: Wayanad Wildlife Sanctuary, Chinnar Wildlife Sanctuary, Muthanga Wildlife Safari, Periyar National Park and Eravikulam National Park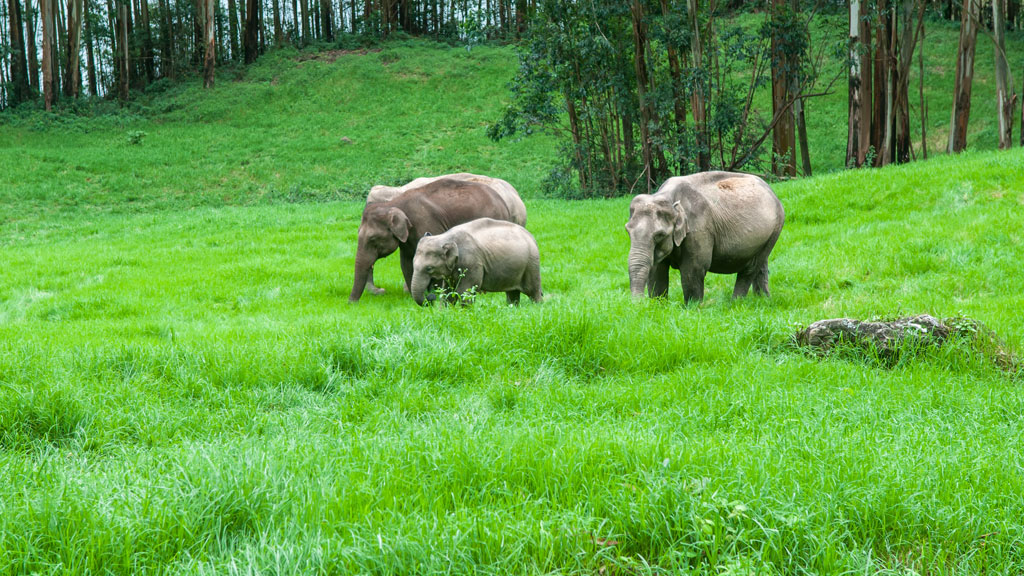 3Indulge in Parasailing
Imagine yourself gliding among the clouds and soaring like an eagle. Sounds impossible? Well, it is the best thing to do in Kerala. Parasailing will have you tied to a harness and the parachute helps you to fly over the wide and vast sea. It is a recreational sport and can be done without training.
Best places for parasailing in Kerala: Varkala Beach, Papanasham Beach, Payyambalam Beach and Alappuzha Beach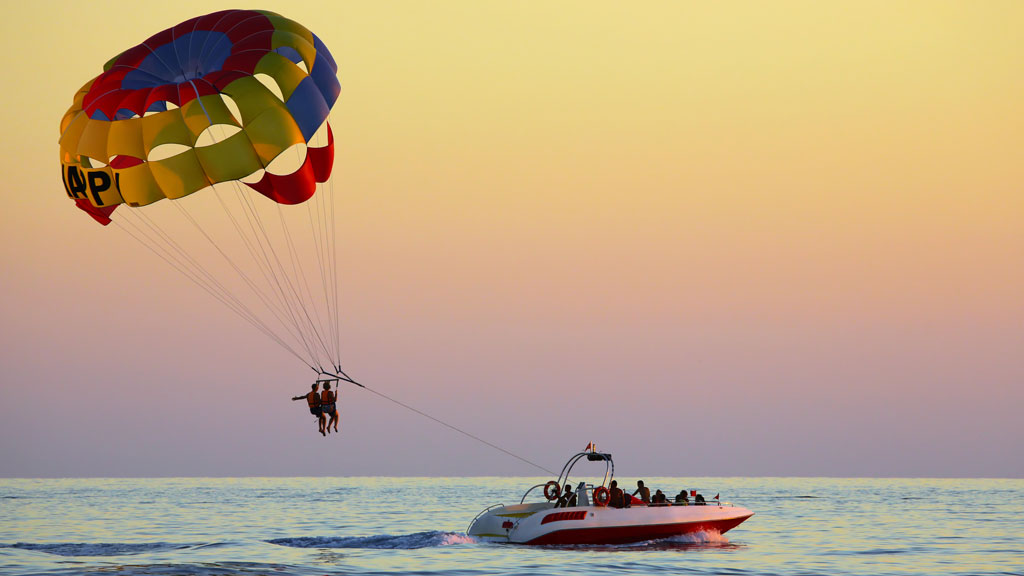 4Hop on a houseboat and sail on the backwaters
Travel through inland waterways on a houseboat. It is equipped with luxurious facilities and you can also enjoy a meal aboard. It takes you through photogenic locations and is something you should totally indulge in.
Best backwater destinations in Kerala: Alleppey, Kumarakom, Kollam, Kuttanad and Kasaragod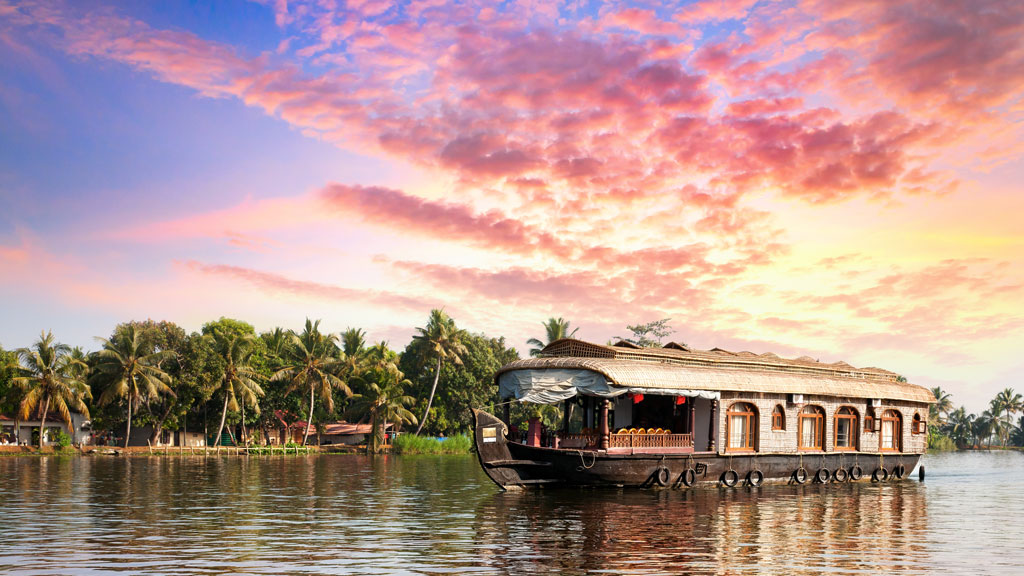 5Sign up for scuba diving
Kerala has some stunningly beautiful scuba diving spots. It is a unique experience to have in Kerala owing to the rich variety of marine life. Some places also have amazing black corals and sights of ferocious sharks.
Best places for scuba diving in Kerala: Kovalam, Nazareth, Cherai beach and Varkala beach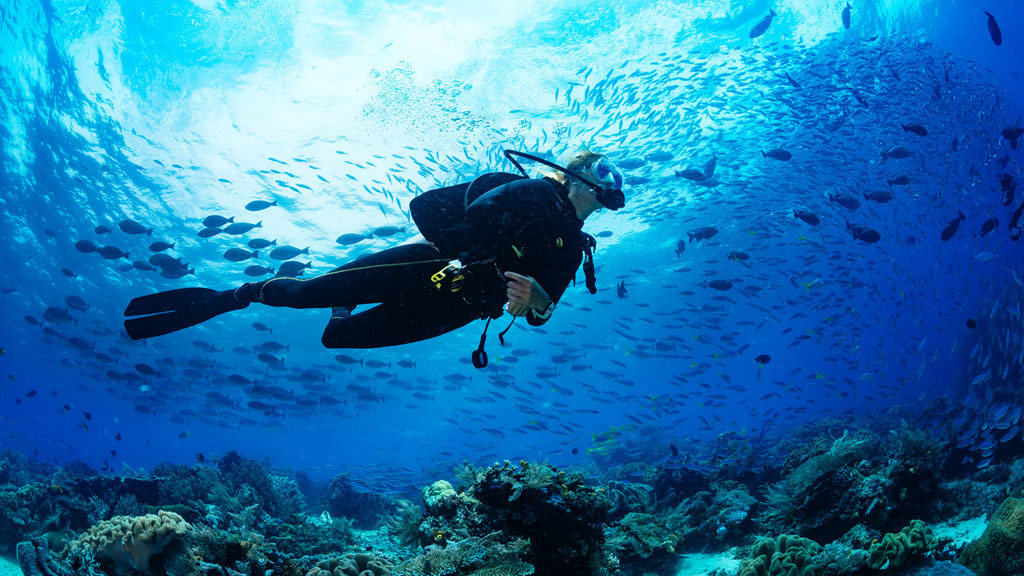 6Go cycling and biking through the bylanes
Explore Kerala at a slower pace by cycling and biking around the countryside. It is the best way to combine physical activity with leisure and sightseeing. The extensive network of scenic roads makes the experience even more worthwhile.
Best cycling routes in Kerala: Munnar to Annamalai, Valparai to Athirappilly, Kuttanad region and Angamoozhy to Vandiperiyar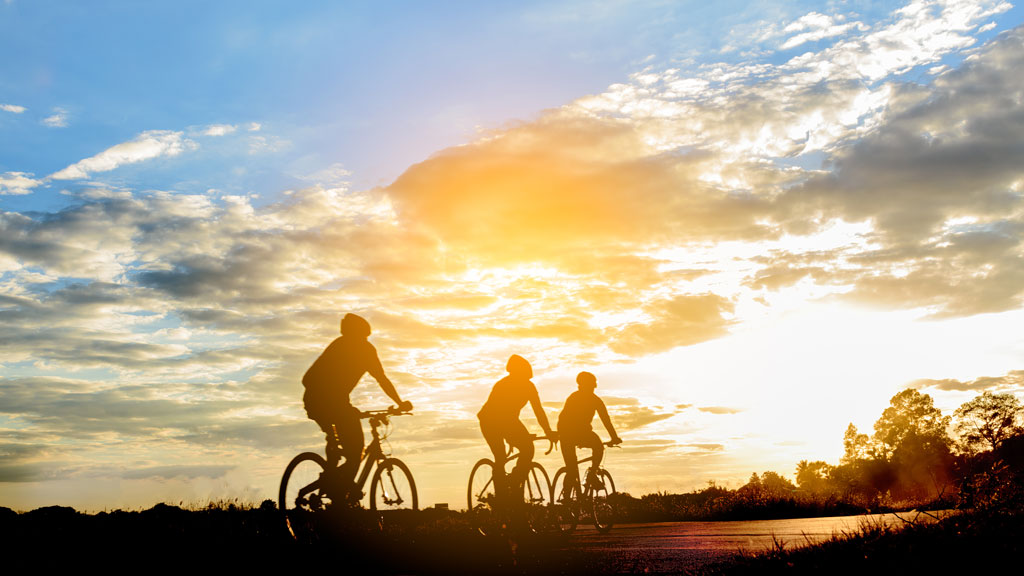 7Windsurfing
Windsurfing is perhaps among the most exciting things to do on your Kerala holiday. Owing to the many beaches and favourable currents, this activity can be best done in Kerala. It is more adventurous and requires higher levels of agility and physical fitness.
Best beaches to go surfing in Kerala: Payyoli Beach, Somatheeram Beach, Alappuzha Beach and Varkala Beach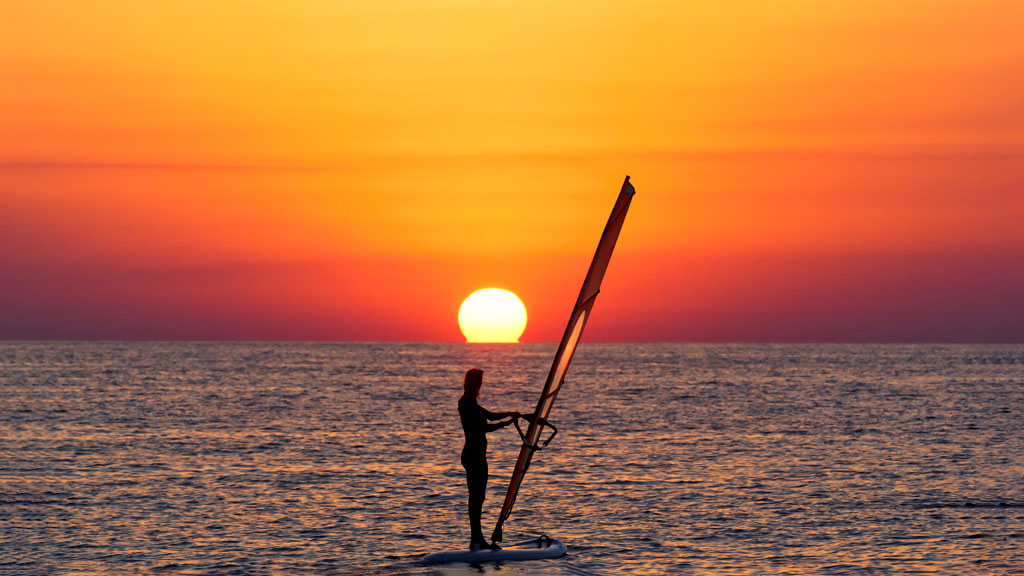 8Swim in the Arabian Sea
Go swimming in the fresh seawaters for a fun-filled vacation in Kerala. It is the best thing to do in Kerala because the temperatures are warm and remain almost stable throughout the year. You can also enjoy sunbathing and other beach activities as well.
Best beaches to go swimming at: Kannur, Bekal beach, Cherai beach, Marari beach and Vizhinjam Beach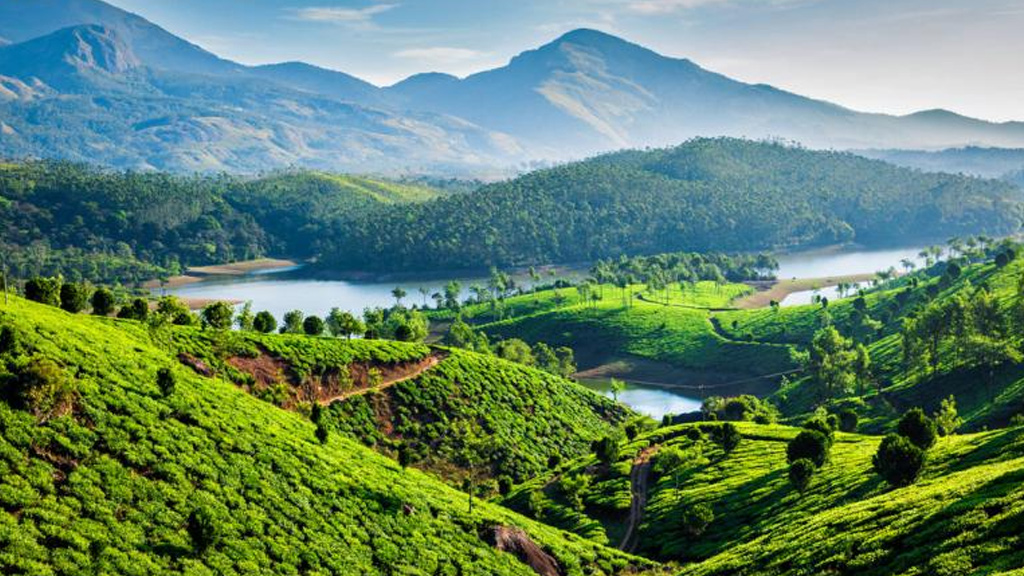 9Try Bamboo Rafting
Bamboo rafting is a unique eco-tourism program. Traverse on the emerald green waters on rafts made out of bamboos and enjoy a panoramic view of forest-clad hills. Animals like gaur, elephant and sambar can also be spotted the edges of the water body. This activity allows you to cherish the captivating beauty of nature.
Best places for bamboo rafting in Kerala: Periyar wildlife sanctuary, Thekkady and Ernakulam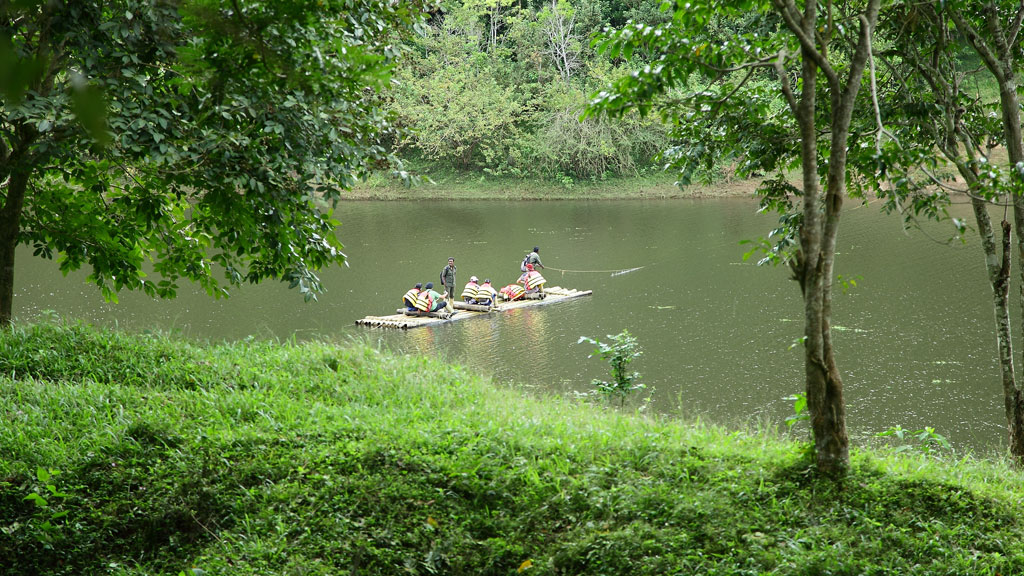 10Go Kayaking
Kayaking is a recreational adventure sport to do in Kerala. Glide on your own small boat and feel limitless in the open waters. Set out to explore the remotest canals on a kayak and spot some stunning hidden lagoons. Kayaking in Kerala is your only chance where your primitive rafting skills can take over.
Best places for kayaking in Kerala: Mattupetty dam, echo point in Munnar, Kundala Lake, Pookot Lake and Bansura dam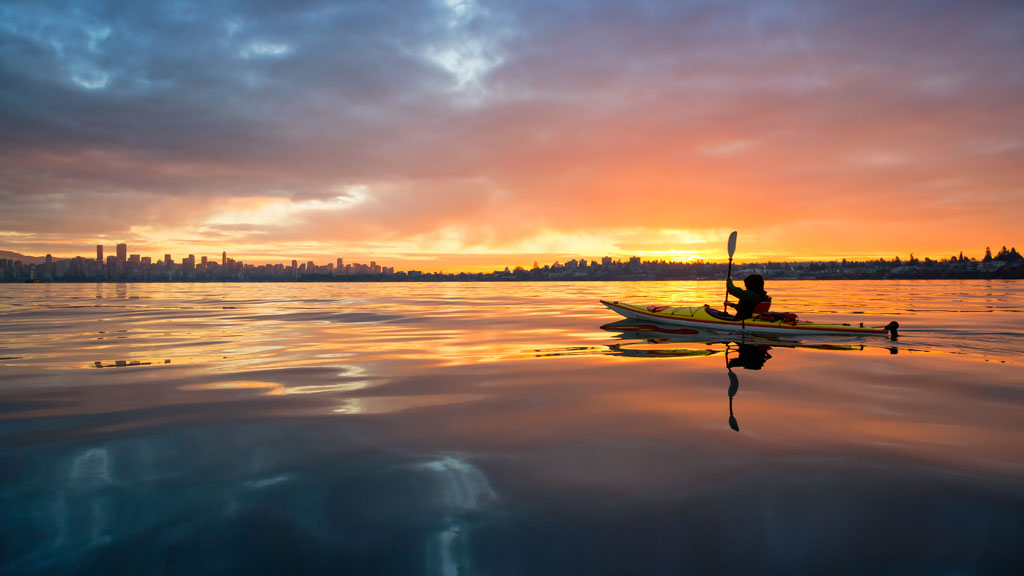 11Indulge in Paragliding
Paragliding is your chance to come closest to flying without wings. Feel the wind gushing on your face and float like a cloud in the blue skies. The trained instructors manoeuvre you through the hillside destination. The tandems are mechanised and it is made safe for tourists to go flying.
Best places for paragliding in Kerala: Vagamon and Varkala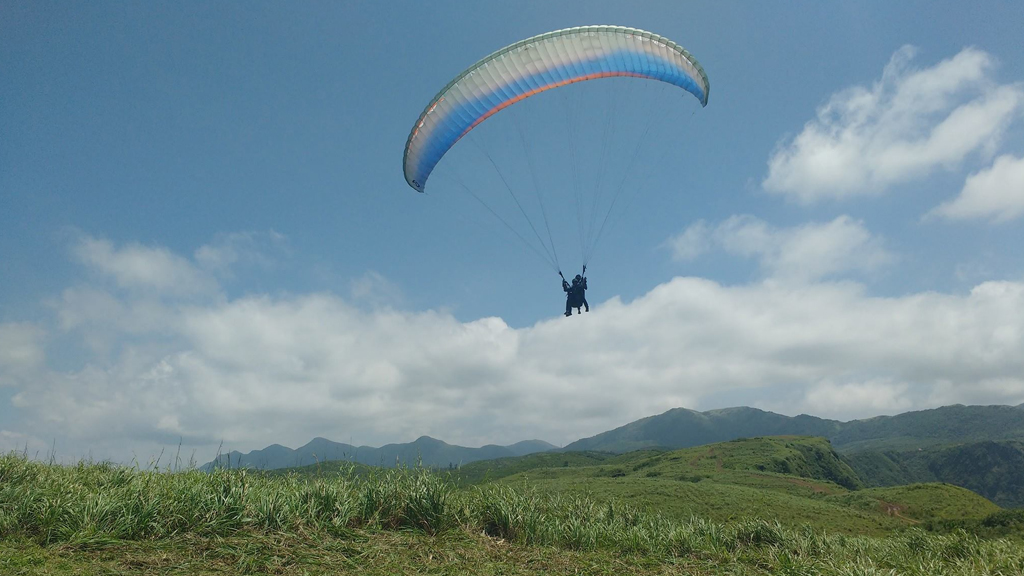 12Climb Mountains
Mountain climbing is another thing you cannot afford to miss in Kerala. It is in itself an enchanting experience. Kerala has some massive gigantic rocks where the climb can be steep and rough. Get a bird's eye view of the mountain ranges and greenery around as and when you keep going higher.
Best places to go mountain climbing in Kerala: Eruthavoor in Thiruvananthapuram, Vagamon, Munnar and Thenmala in Kollam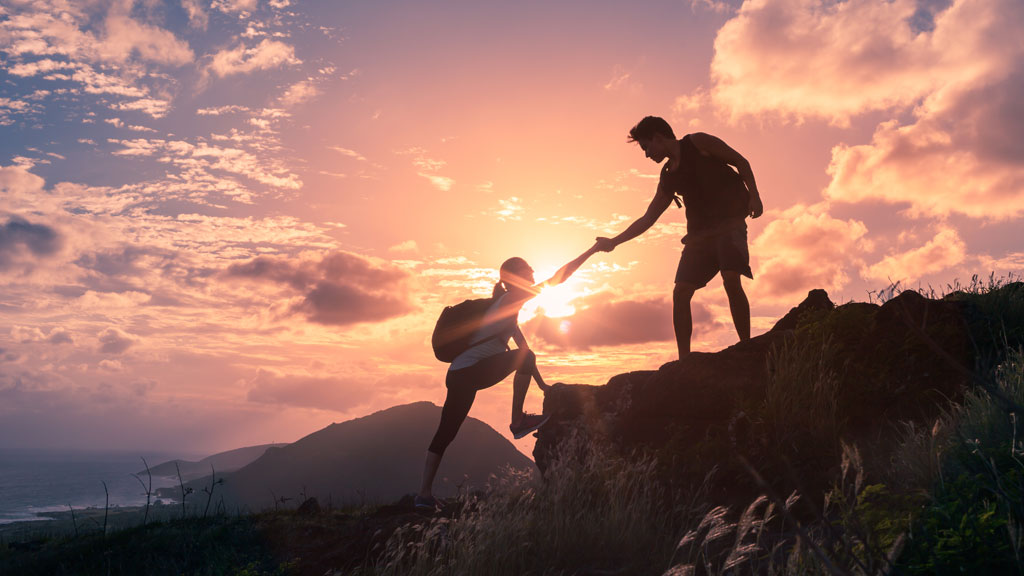 13Try your hands at fishing
Get your fishing rods out because this is hands down the best activity to do in Kerala. It is not just a way to earn livelihood but is also an excellent tourist-bait. It is for all those who are not invested in extreme adventure sports. There is a sense of accomplishment as you catch a handful of big and small fishes.
Best places for fishing in Kerala: Vypin, Ponnani, Azhikode, Kumbalangi and Elephant Lake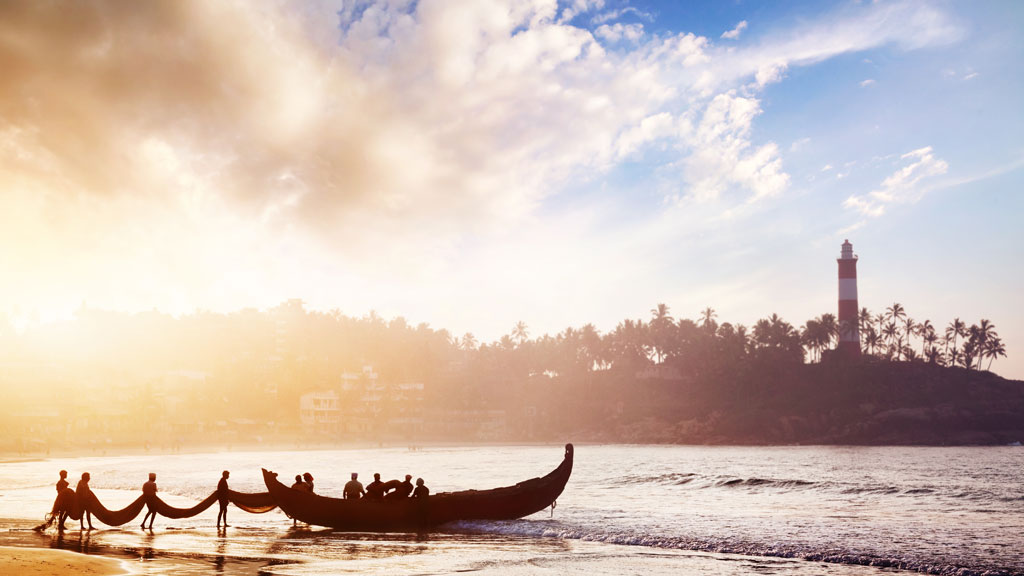 14Snorkel your way through the corals
Most tourists opt for snorkelling in Kerala to float on the surface of shallow water. Gaze at the fascinating underwater corals and other life forms as you make your way through the Arabian Sea. It is monitored by professionals so there is no need to be worried about the dangers of the sea.
Best places for snorkelling in Kerala: Bond Safari in Kovalam, coast of Vizhinjam and at Varkala beach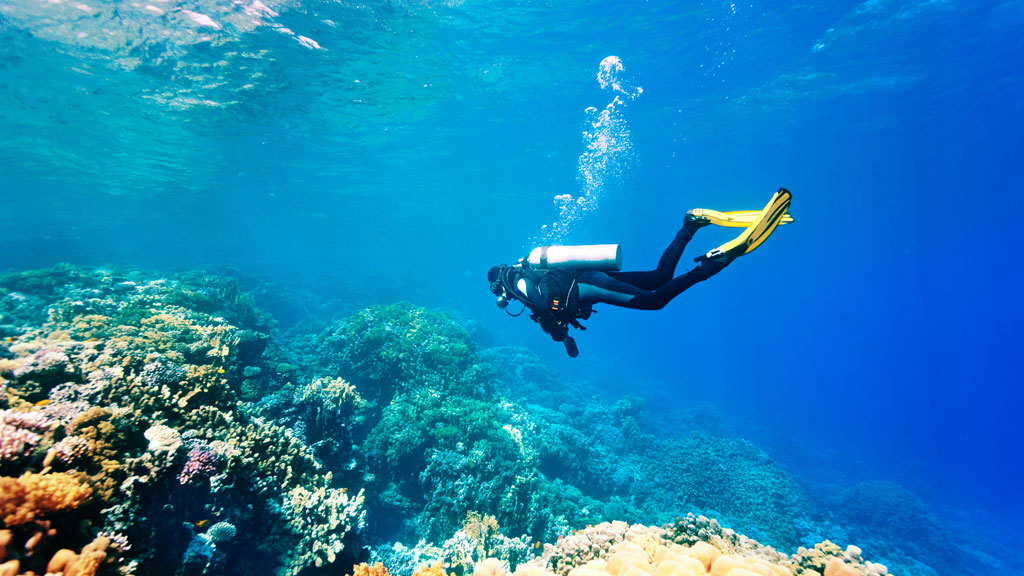 15Opt for Rappelling
One of the most sought out outdoor activities to do in Kerala, rappelling is a controlled vertical drop using a rope from a cliff or a wall. It is very scenic and challenges your spirit. There are gears that assure your safety and it is popular among adventure enthusiasts all around the globe.
Best places for rappelling in Kerala: Tea Valley Resort in Pothamedu and in Ramakkalmedu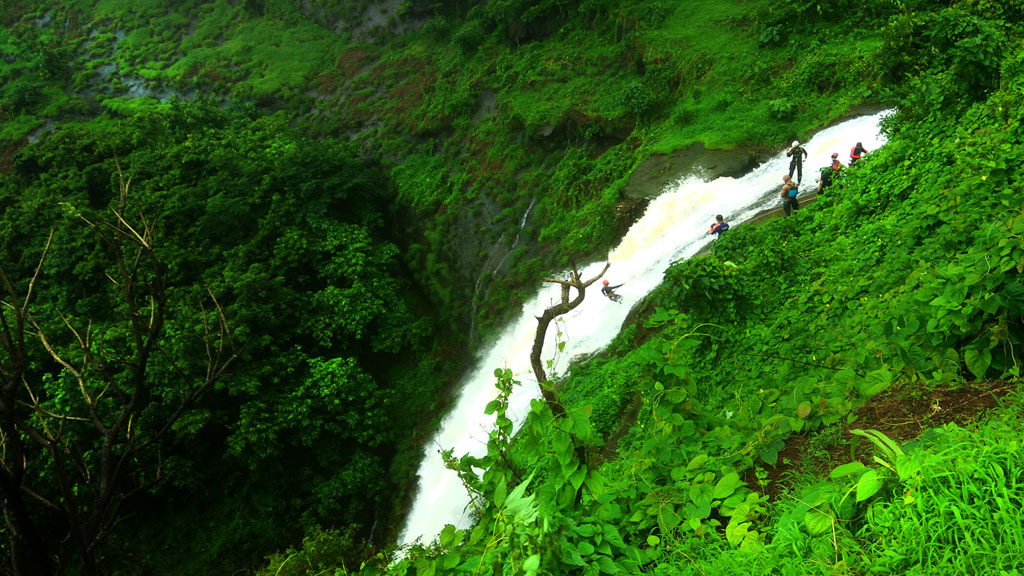 Things You Must Do In Kerala To Enjoy Nature
1Visit Tea Museums
Tea is an integral part of history and to explore its museums is the best thing to do on your visit to Kerala. The museum depicts the history of tea plantations and also takes one through the processing techniques used since the earlier times. The atmosphere in its open fields is wonderful with fresh air blowing and greenery all around.
Best tea museums in Kerala: Kannan Devan Tea Museum and Lockhart Tea Museum in Munnar.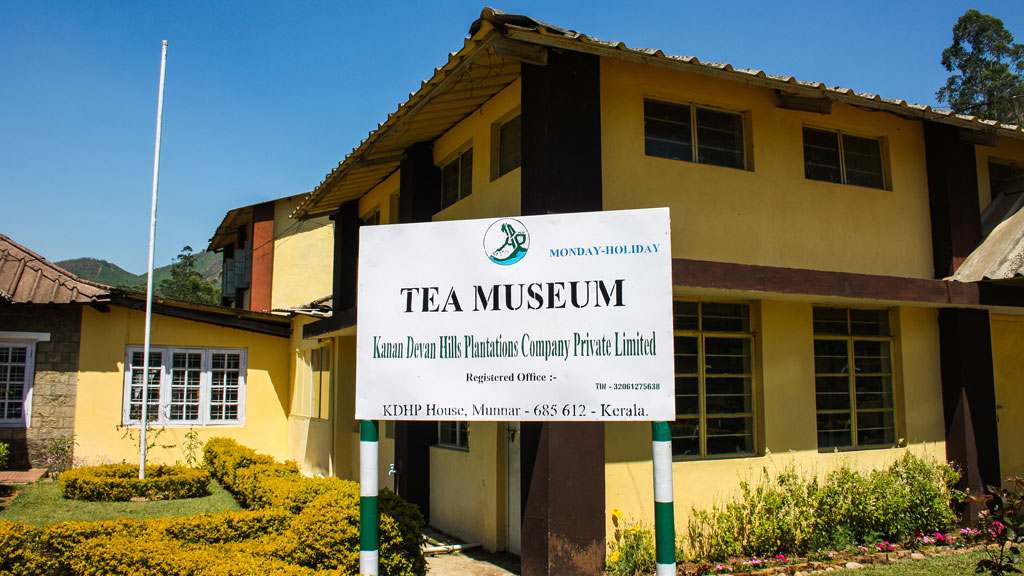 2Take a stroll at the beach
Beat the crowd and spend some time at the beaches in Kerala. They are extremely clean and unspoiled and provide calmness that is almost next to that you get from meditation. They remain relatively deserted and you will have ample space to enjoy as the soft waves hit the shore. Kerala has some international beaches as well where its promenade is lined with open-air restaurants.
Best beaches in Kerala: Kovalam beach, Marari beach, Varkala beach, Bekal and Fort Kochi beaches.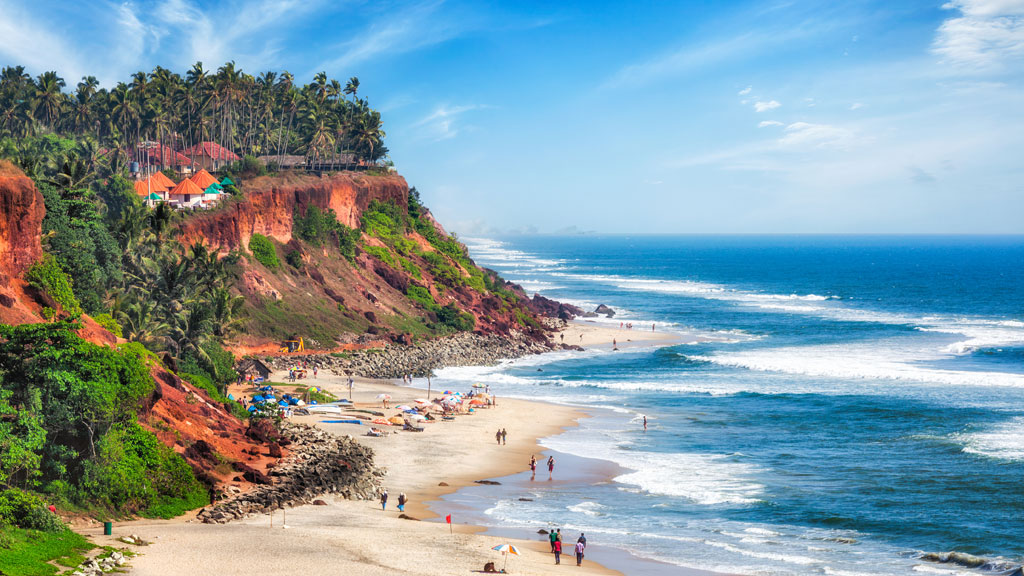 3Live in tree houses
Have a perfect date with nature by opting to stay in tree houses. It is an offbeat activity to do in Kerala and it has witnessed an increase in travellers as well who want to have this experience. It provides for luxurious, tranquil and restful accommodation that is far from the hustle and bustle of the city life.
Best tree house resorts in Kerala: Jungle Jive tree houses in Munnar, Tranquil Resort in Wayanad, Ranger Wood Nature Castle Machan Treehouse in Thekkady.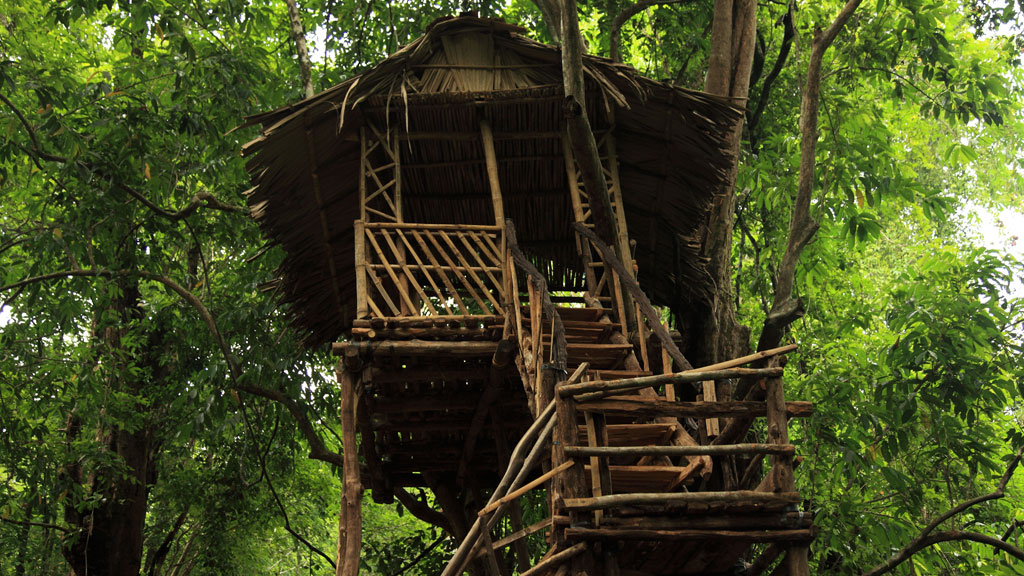 4Take a spice tour
The aromatic spice plantations are one of the most sought after sightseeing destinations in Kerala. Make sure to taste the different spices and breathe in the fragranced air. There are numerous kinds of spices cultivated here such as pepper, cardamom, ginger, cinnamon, vanilla and nutmeg. Take a walk in the sprawling spice gardens where you can also pick up a few packets to take back home.
Best spice plantations in Kerala: Cinnamon Gardens Spices Plantation in Munnar, Goodly Plantations And Group Of Companies in Kochi and Green House Spices and Spice Plantation in Thekkady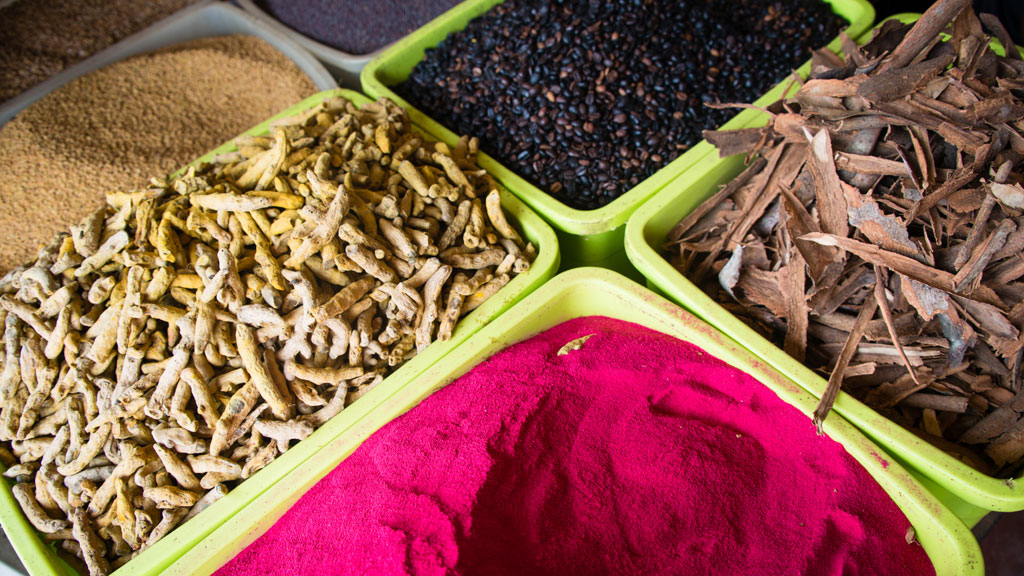 5Bathe the elephants
Kerala boasts of the largest number of domestic elephants in India. Elephant shower and ride is one of the important things to do in Kerala. It usually happens in those areas that are granted by the government outside the forestlands. See these massive animals getting trained and you can also bathe along with them. Brush and scrub the elephant's body and in return, be showered with fresh water that he will splash on you with his trunk.
Best places to bathe the elephants: Elephant Junction Thekkady, Punnathur Kotta Elephant Bathing Pond, Kodanad Elephant Training Centre, Carmelagiri Elephant Park and Elephant Rehabilitation Centre at Kottur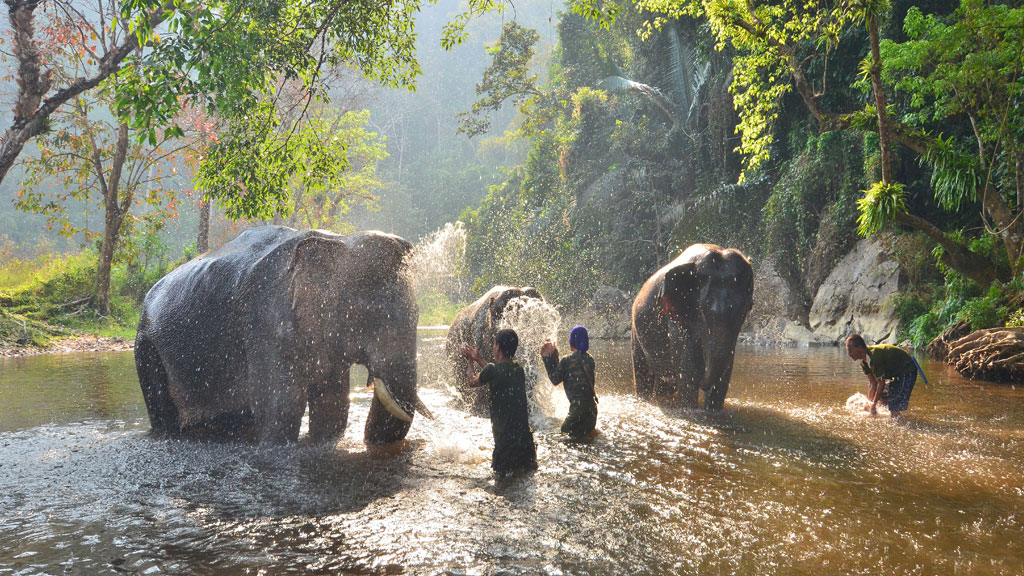 6Catch a sight of dolphins
There is an exciting marine fauna that is now being noticed in Kerala's beaches, backwaters and lakes. Among all those, the dolphins are by far, the best of the lot. It is a delight, not only for children but also adults. Not all places in the country provide spots for seeing dolphins. Hence, there is no doubt that the best thing to do in Kerala is to spot dolphins in the natural bounty of the ocean.
Best places to spot dolphins in Kerala: Cherai Beach, Varkala Beach, Beypore Beach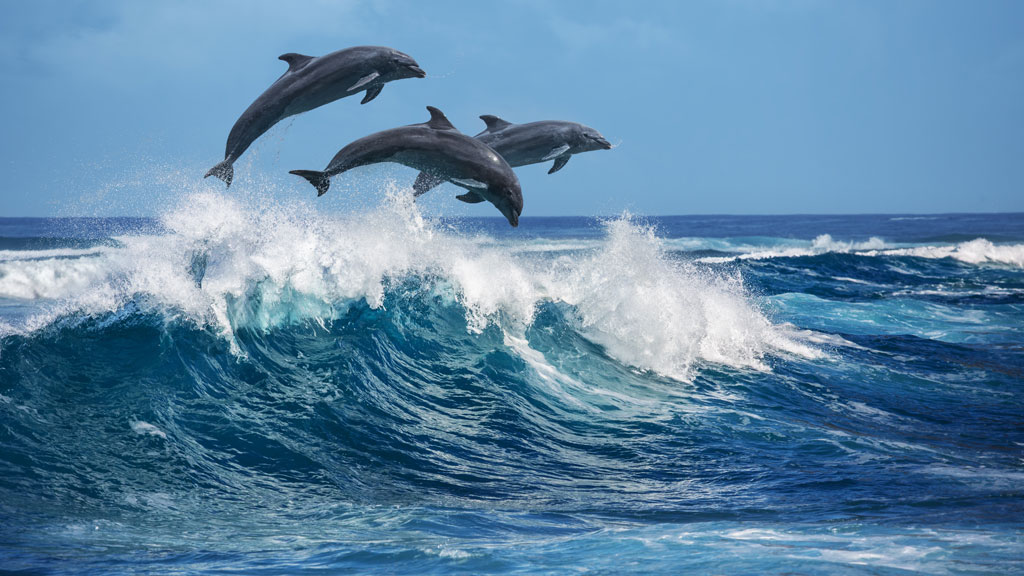 7Go on a photo-walk
There are many travellers and tourists whose list of most interesting things to do in Kerala comprises of one thing- photography. There are many spots in Kerala that will want you to never stop capturing them on your lens. Go on a photo-walk when you visit this state for every corner is unique and sure to give you incredible postcard-like images.
Best photography spots in Kerala: Backwaters of Alleppey, Periyar National Park, Veli Lake, Marari beach and Santa Cruz Cathedral Basilica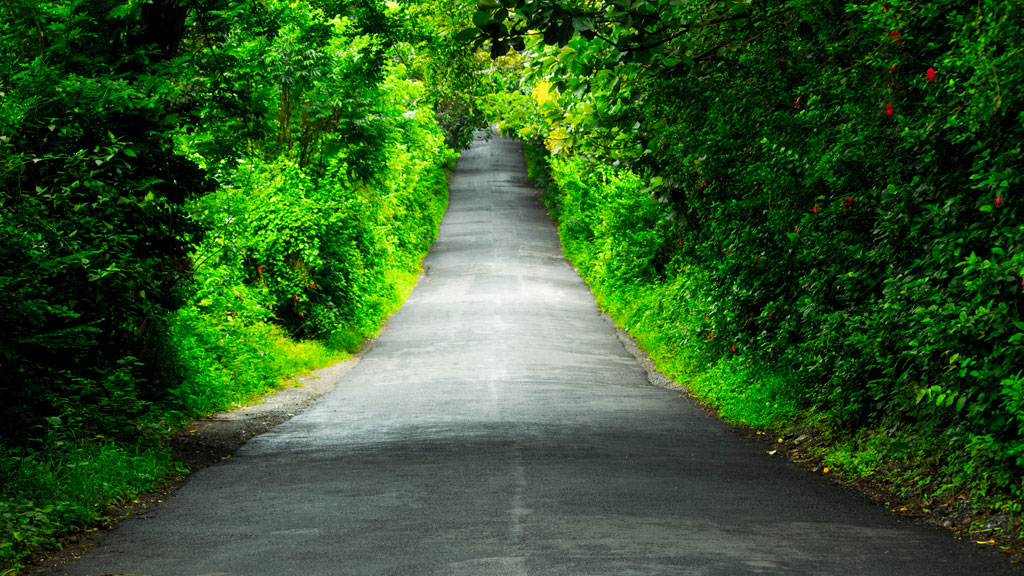 8See the natural wonders
They say that true beauty lies in nature's creations. God's Own Country, aka Kerala, has some of the most stunning formations in India. It is as though God's created his own masterpieces on the canvas of Kerala. There are many lakes, rock formations, flower valleys, waterfalls, etc. that are undeniably stunning and worth a visit.
Best natural wonders in Kerala: Chembra Peak, Edakkal Caves, Athirapally Falls, Vembanattu Kayal, Chadayamangalam Para and Agasthyarkoodam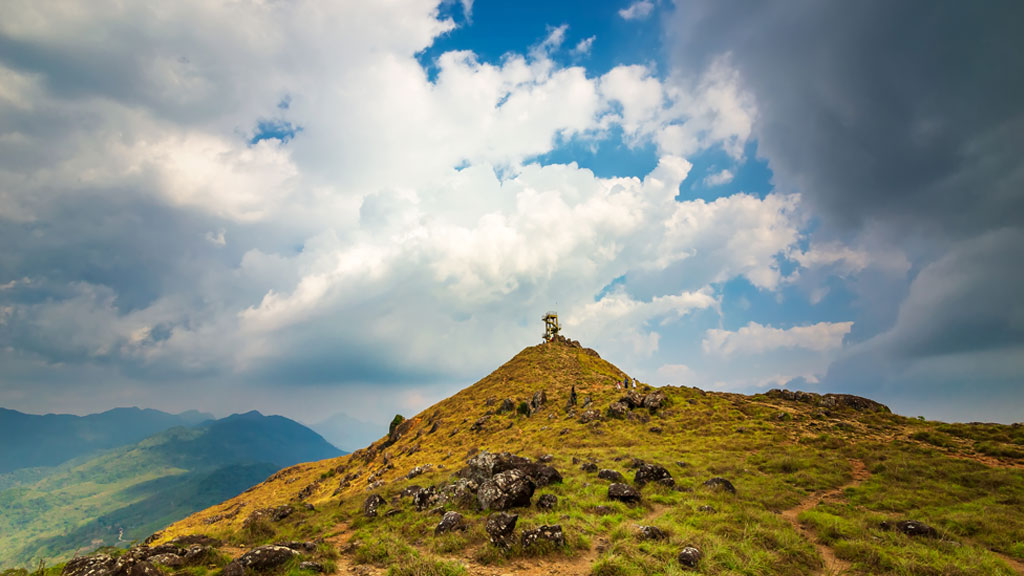 9Watch the Neelakurinji Bloom
Neelakurinji is a flower that blossoms only once in twelve years. It is one of the world's rarest flowers and can only be viewed in Kerala. The tribals in the earlier days used to calculate their age on the basis of the bloom. It is an unexplored thing to do in Kerala and the unique life cycle of this plant makes the hills a must-visit site for nature enthusiasts.
Where to see the Neelakurinji Bloom: Eravikulam National Park, Nilgiri Tahr and Lakkam Waterfalls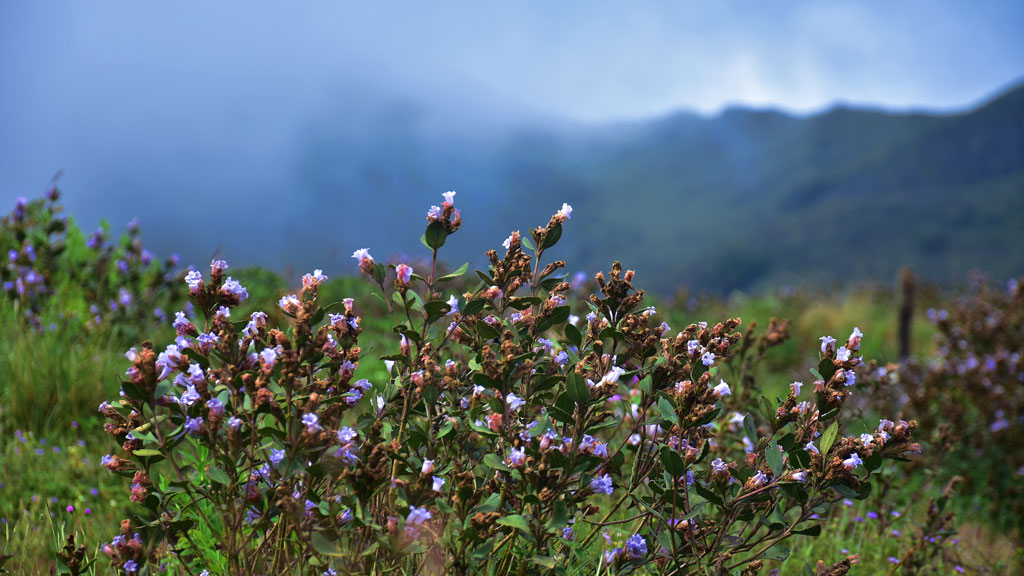 10Go on a Shikara ride
If you do not have the time or the budget to book yourself on a luxurious houseboat, a shikara ride is your best alternative to explore the emerald backwaters. It cruises through small narrow canals and makes you travel through the real village settlements. You will be bounded by tall coconut trees set against a picturesque backdrop of clear skies.
Best places to take a Shikara ride: Alappuzha backwaters, Vembanad Lake and in Kumarakom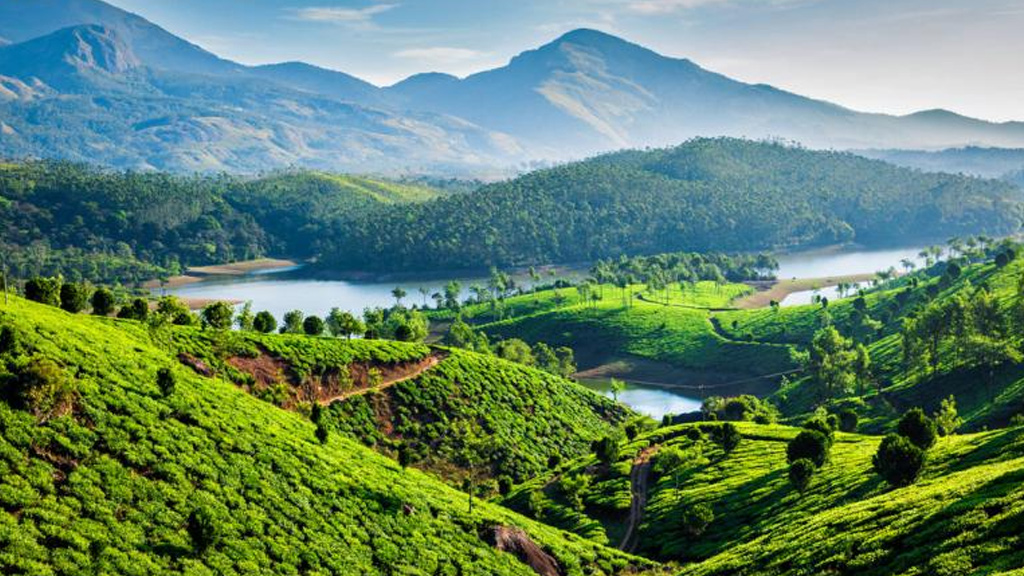 11Visit coffee plantations
Kerala is one of the leading regions for coffee plantations in India. It will fulfil all your coffee dreams because it home to numerous coffee plantations that produce a sizeable volume of the nation's Arabica and Robusta varieties. Walk through the lush green plantations and understand how the beans are picked and processed to produce the fine quality powder.
Best coffee plantations in Kerala: Wayanad coffee estates, Poddar Plantations, Be Be Rubber Estate Ltd, The Malabar Agricultural Co. Ltd. And Spring Valley Coffee Estate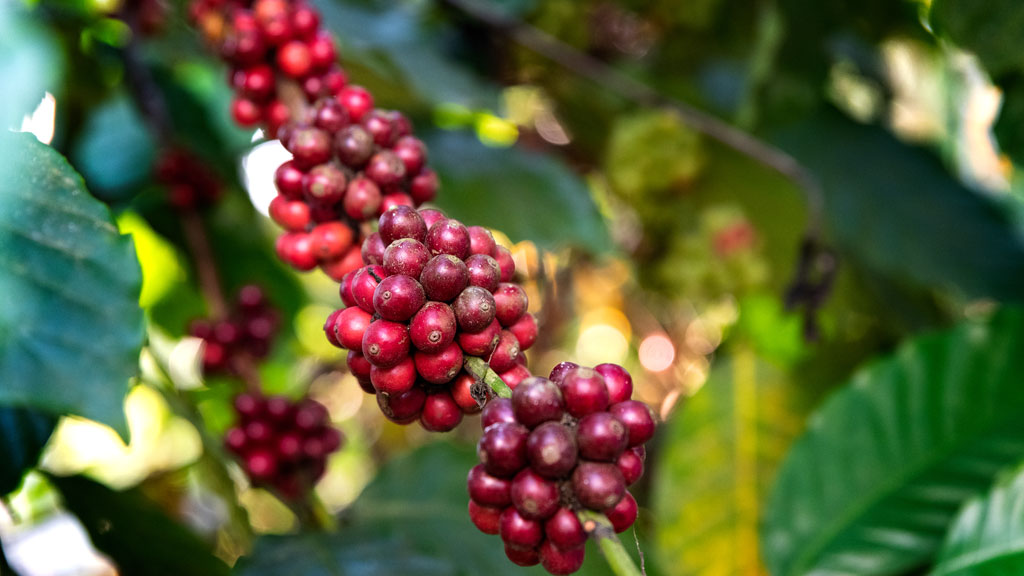 12Go bird watching
An absolutely amazing thing to do in Kerala is to go bird watching and spot distinctive bird species. An exciting range of avian species fringes the topography. It comprises of both- local as well as migratory birds. If you have a passion for winged creatures, visit the many lakes and sanctuaries to spot birds like waterfowl, heron, cuckoo, cormorant, darter and moorhen.
Best places to go bird watching in Kerala: Kumarakom Bird Sanctuary, Thattekad Bird Sanctuary, Mangalavanam Bird Sanctuary, Pathiramanal Island and Chimmini Wildlife Sanctuary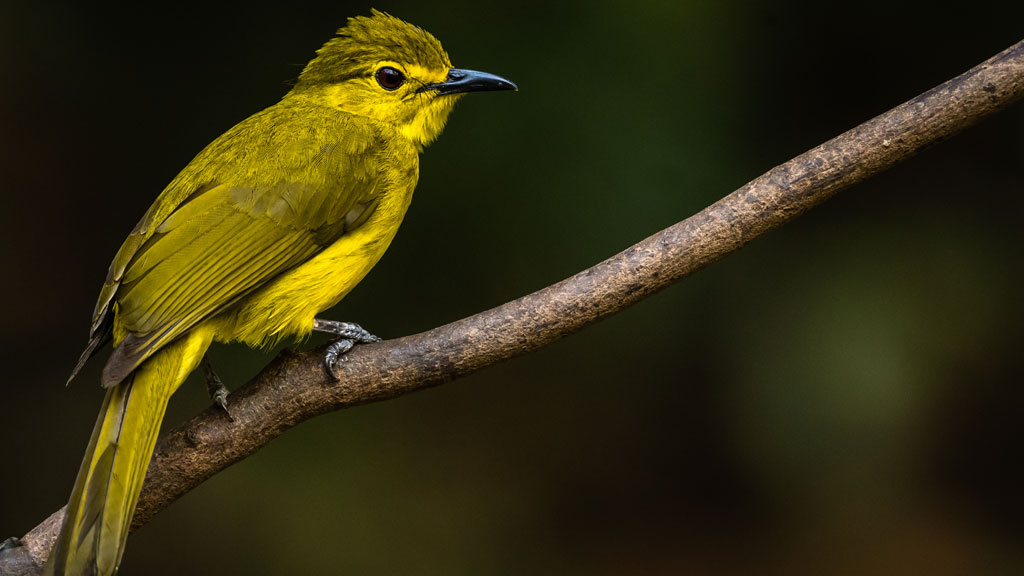 13Opt for nature trails
Kerala is blessed with misty mountain ranges and green tropical forests. This gives great opportunity to take a walk amidst nature and enjoy the flora and fauna. Its alluring hills have several enthralling tracks for the audacious nature enthusiasts to explore. Many paths also connect tribal villages and traverses grasslands.
Best nature trails in Kerala: Pythal Mala, Periyar Tiger Reserve, Soochipara Waterfalls and Dhoni Hills, Neelimala Viewpoint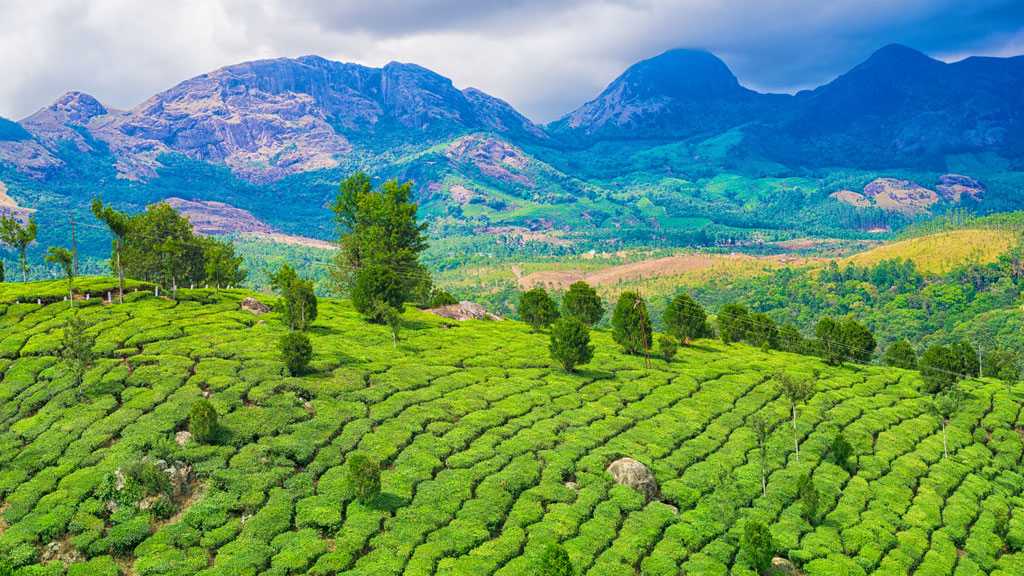 14Get drenched under a waterfall
Whether you plan to take a dip or simply take in the views, visiting the waterfalls is among the things you should do on your Kerala trip. The cascading waters here are known for their power, beauty, and uniqueness. The fall from a great height is a captivating sight for the tourists.
Best waterfalls in Kerala: Athirappilly Waterfalls, Palaruvi Falls, Soochipara Falls, Meenmutty Falls and Thommankuthu Waterfalls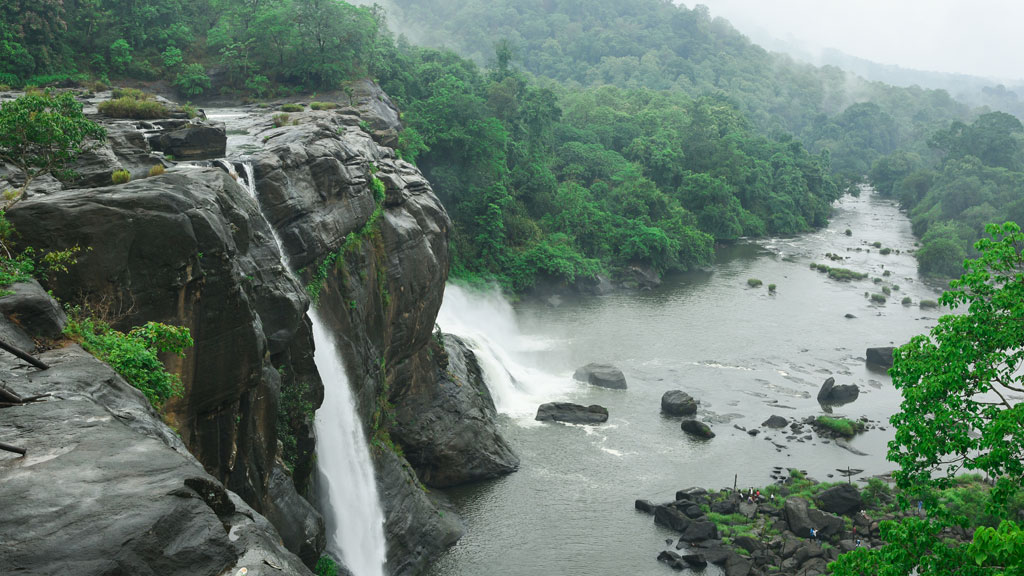 15Catch mesmerising sunset views
This coastal belt blessed with breath-taking natural viewpoints and watching the sun set and paint the sky with a shade of gold is the best thing to do when you visit Kerala. Many places offer a panoramic view of the entire sky and you will get an enthralling view of the sunset. Spend a lazy or romantic evening basking in the views as the sky changes colours with the setting of the sun.
Best spots to witness sunset in Kerala: Ponmudi, Marine Drive, Kovalam Beach, Thalasserry Sea Bridge and Thejaswani Puzha in Nileswaram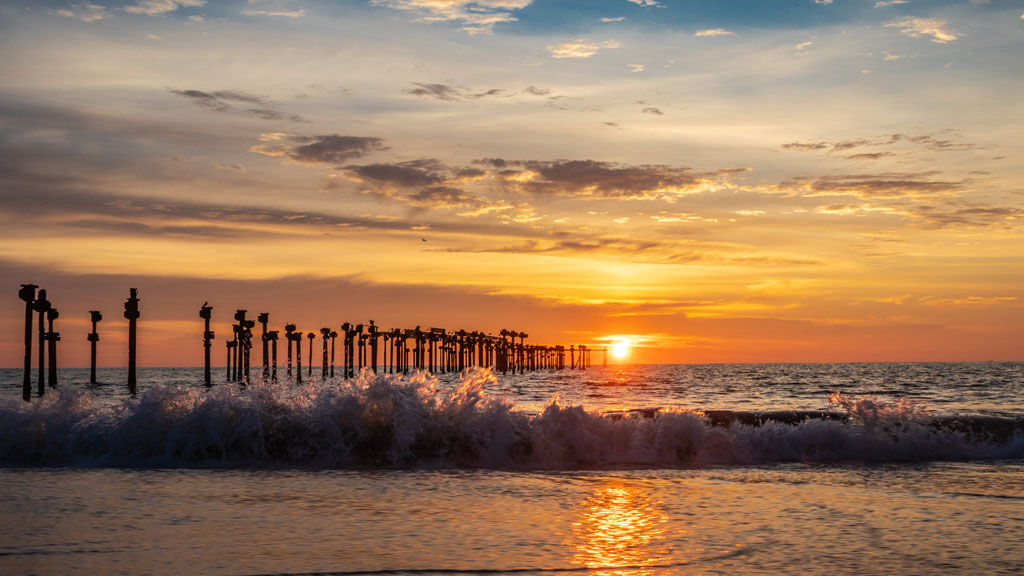 Things To Do In Kerala For a Cultural And Religious Experience
1Gobble on Kerala's diverse cuisine
There is a reason why travellers go gaga over food in Kerala. The cuisine of this Indian state is unique and is influenced by different ethnicities belonging to varied parts of the world. To try different dishes here is a must-do thing on your trip to Kerala, as it will surely take you on a joyous ride.
Must-try Keralan dishes: Puttu and Kadala Curry, Kerala Prawn Curry and Fish Molee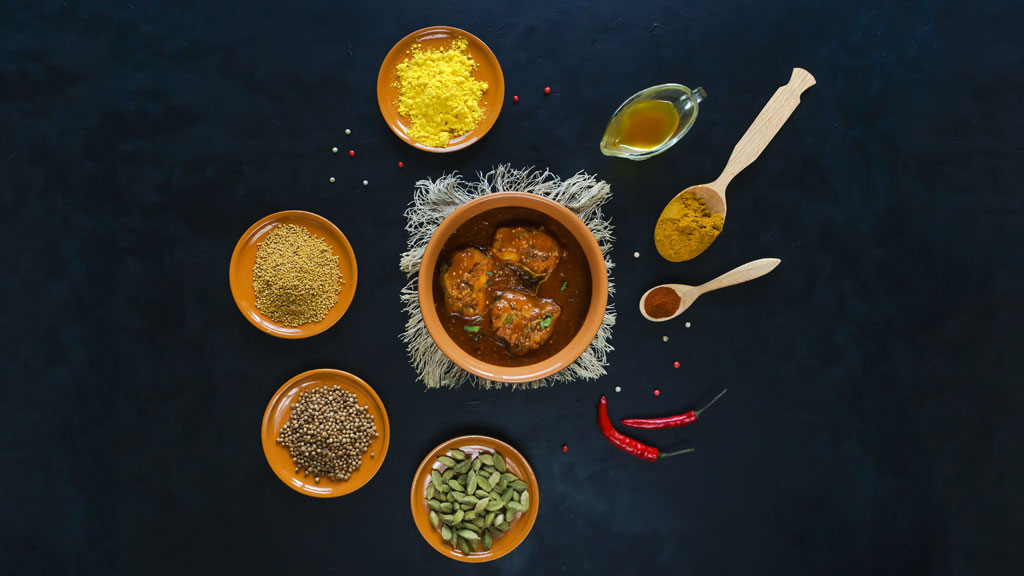 2Get an Ayurveda massage
There is more to Kerala than just scenic and historic beauty. It has now started to gain popularity as a holistic health destination. The many resorts and spas offer all kinds of Ayurvedic healing therapies to cure ailments and ease out all your stress knots. The various sought-after services and power of natural herbs will offer the ultimate refreshment to your mind, body and soul.
Best backwater destinations in Kerala: Alleppey, Kollam, Kumarakom, Kuttanad and Kasaragod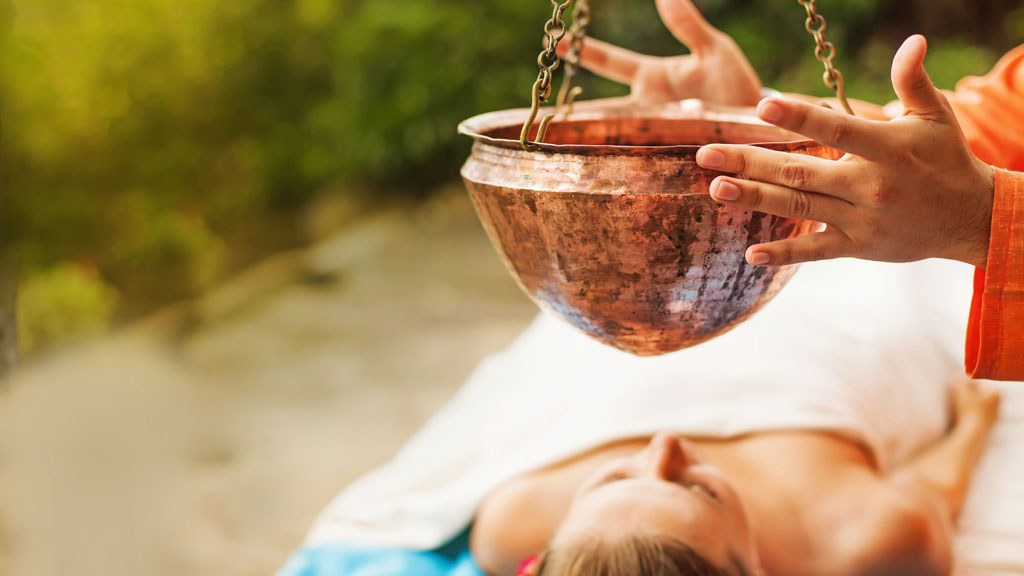 3Experience an authentic village life
Safeguarded from the havocs of industrialisation, there are many villages in Kerala that have been able to maintain their pristine charm. Soothing paddy fields, myriad of blooms and swaying coconut farms will undoubtedly add a rustic charisma to your trip in Kerala. The tribal settlements are rich in culture and the people are very warm, friendly and hospitable. You can learn about their low-key lifestyle and pick up qualities of having minimalistic urges in life.
Most scenic villages in Kerala: Vaikom, Pallakad, Kumarakom, Thrissur, Kovalam and Thekkady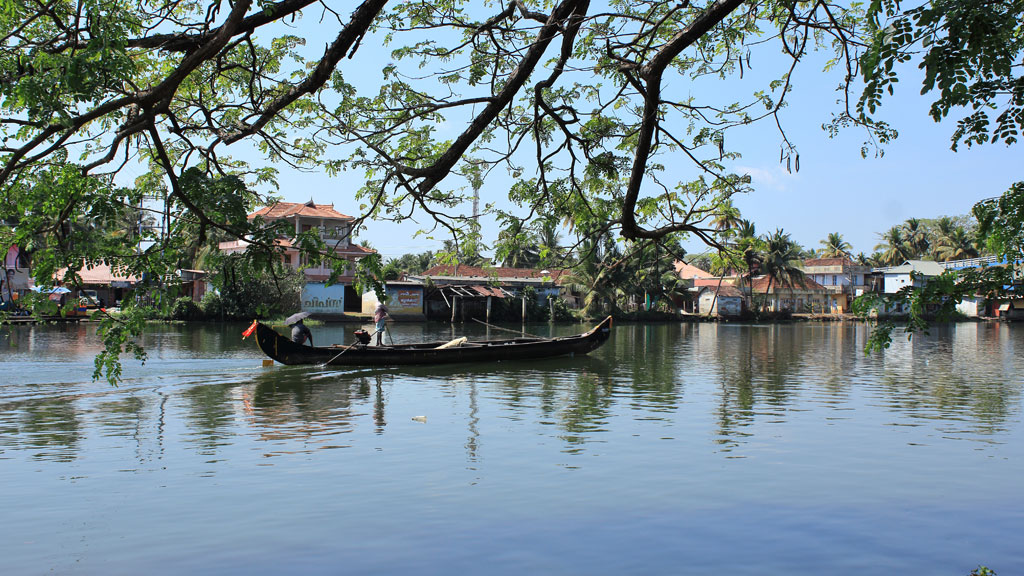 4Keep a day only for shopping
On one side, you will spot the most quaint streets and ultimate calmness in Kerala and in contrast to that, you will find busy and bustling marketplaces in the state's cities. Kerala is known for its unending range of products, right from spices to textiles and from antiques to essential oils. Visiting these markets also makes for a worthy experience to breathe in the local atmosphere.
Best things to buy from Kerala: Spices, Aroma oils and essential oils, Handicraft items, Kasavu Mundu and banana chips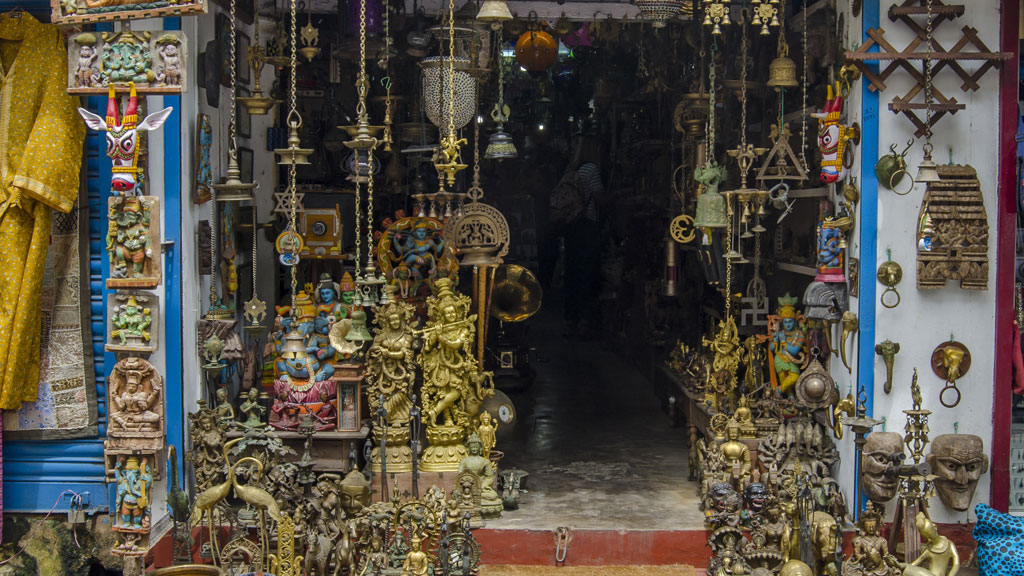 5Visit all the possible palaces in Kerala
Boasting of a royal and a rich past, Kerala is home to some opulent palaces of the country and to see its grandeur should be on your list of best things to do on a Kerala tour package. Many of these heritage buildings have been converted to luxury hotels as well and you can also choose to spend a night or two to experience it closely.
Best palaces to visit in Kerala: The Kanakakunnu Palace, Hill Palace Kochi, The Mattancherry Palace, The Paliam Palace and The Krishnapuram Palace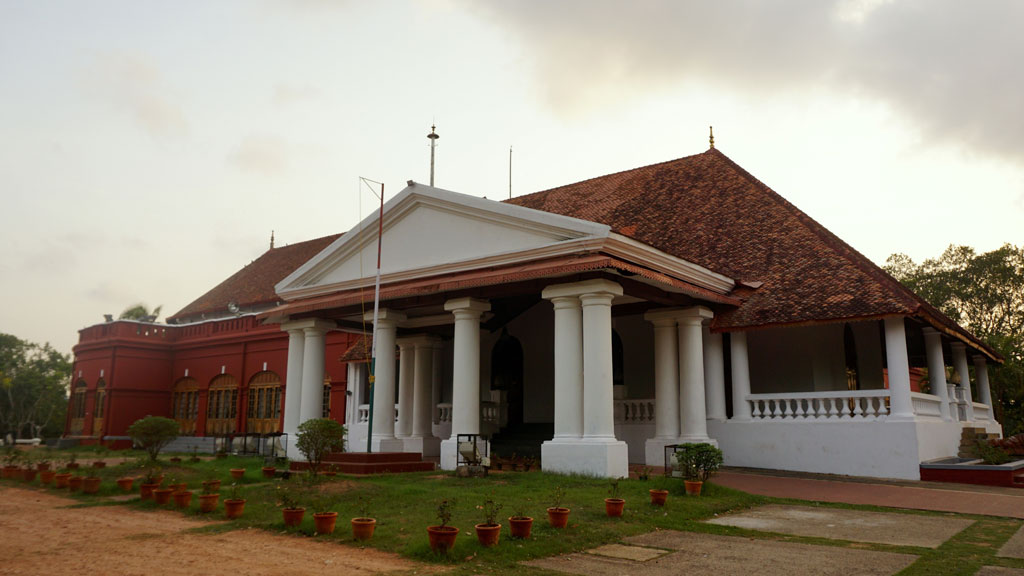 6Visit the iconic temples of Kerala
Kerala is commonly known as the 'Land of Gods' for a reason. And that is because it is home to some of the most iconic temple structures in the world. They are a pulling factor for Kerala tourism. Many temples are ancient and date back to 2000 years. The architecture and stories behind their construction is so fascinating to hear.
Best temples to visit in Kerala: Sri Padmanabhaswamy Temple in Thiruvananthapuram, Ambalapuzha Sri Krishna Temple in Ambalapuzha, Sabarimala Sree Ayyappa Temple, Chottanikara Devi Temple in Ernakulum and Lokanarkavu Temple in Kozhikode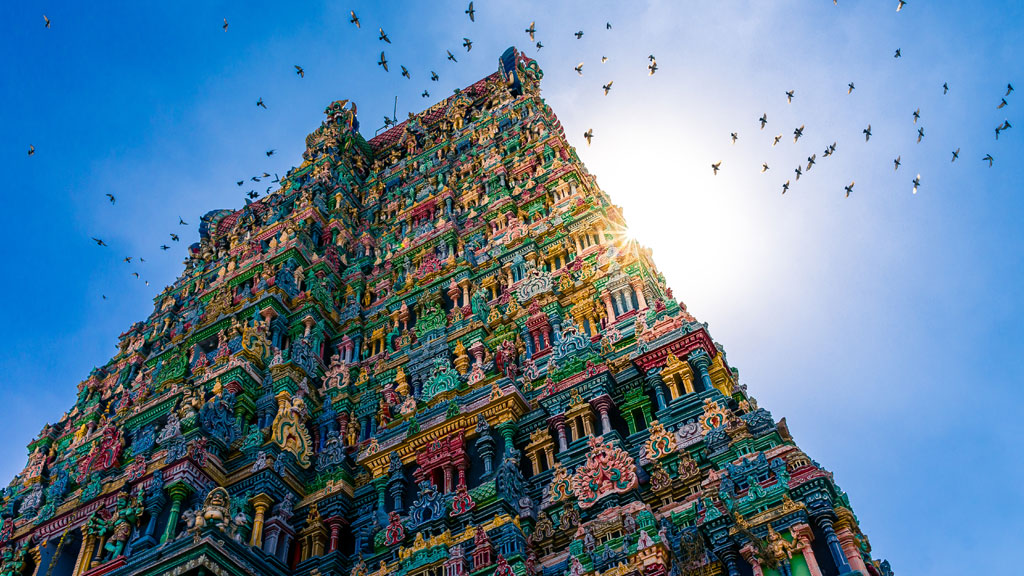 7See the beauty of the majestic forts
Forts of any place have eventful histories and have been the center of political and social activities in the bygone years. The majestic structures have a great story to tell about its warriors, rulers and the kingdom on whole. Many fortresses in Kerala overlook the Arabian Sea and visit to these are among the great things to do on a trip to Kerala.
Best forts in Kerala: Bekal Fort, Fort Kochi, Palakkad Fort, Thalassery fort, Chandragiri Fort and Anjuthengu Fort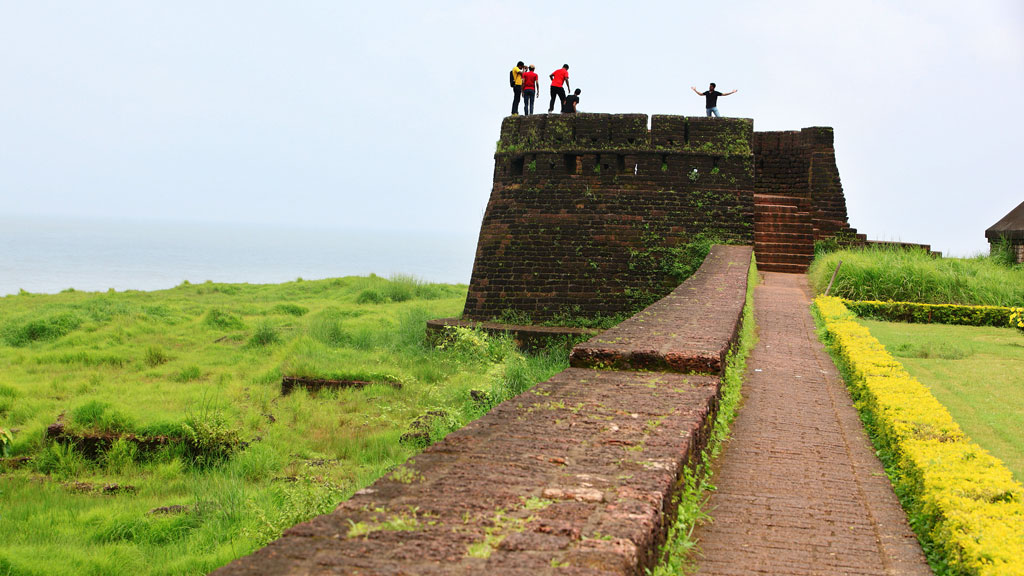 8Watch a live folk dance performance
Folk dance performances in Kerala are a unique blend of music and acting along with dance, which tells stories from the Indian epics. The performers perfect the animated expressions, mimes with hand gestures and facial expressions with much practise and dedication. To watch a traditional dance form is among the most amazing things to do in Kerala.
Best Performance Art Forms to see in Kerala: Kathakali, Mohiniyaattam, Koodiyattam, Thirayattam and Chavittu Nadakam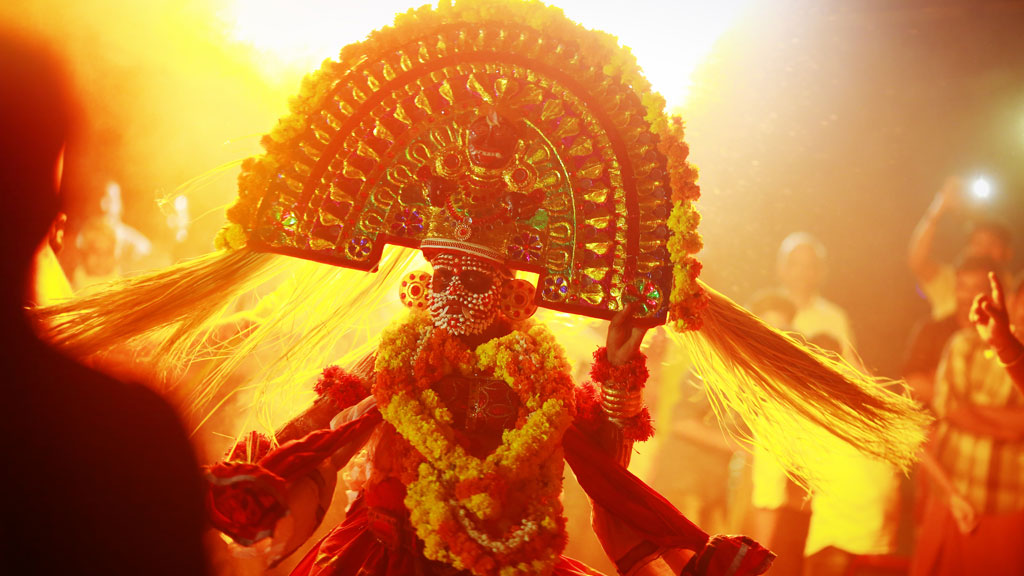 9See the Chinese Fishing Nets
Kerala's most popular and perhaps the most photographed sight is that of the Chinese fishing nets. These were familiarized to the fishermen of Kerala in the 14th century and they purchased them out from the court of the then Chinese monarch. They are constructed of bamboo and teak poles and their designs are unique and quite stunning.
Best places to see the Chinese Fishing Nets in Kerala: Kochi, Ernakulam, Kuzhuppilly and Kollam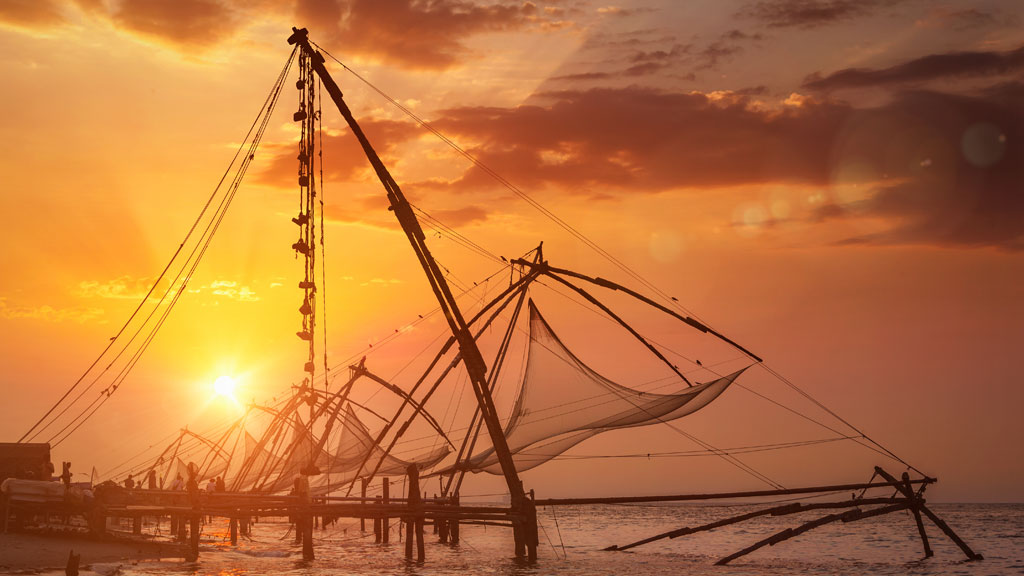 10Opt for homestays
The quaint homestays in Kerala ensure a blissful time where the regions beauty and charm manifold. It never ceases to mesmerise and should certainly be on top of the things to do on your Kerala holiday trip. There are many certified homestay options that provide the best of both worlds- luxury and calmness of untouched nature. The rural charm lets you get in-depth knowledge about the culture and way of life of the locals as well.
Best homestays in Kerala: Hari Vihar in Calicut, Vismaya Villa in Vembanad, Ayisha Manzil in Kannur, Akkarakalam Memoirs in Alleppey and Marari Dreamz Homestay at the Marari Beach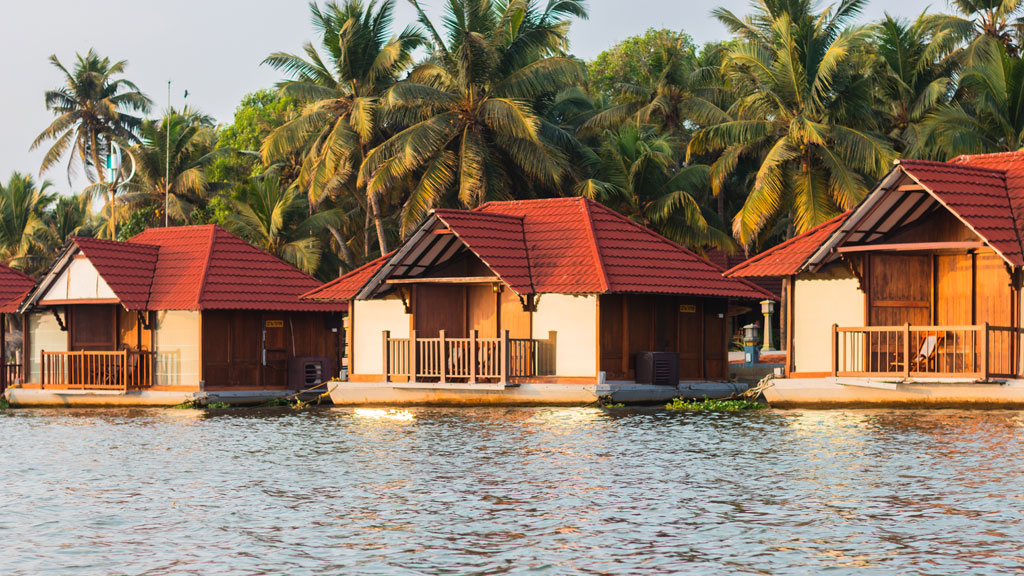 11Attend the temple festivals
Temple festivals in Kerala are exotic and elaborate. Every festival is distinct and has its own set of legends and myths behind it. The presence of decorated elephants is something common across all the festivals and you will be allured with the presence of traditional drummers, musicians, fireworks and other rituals and customs.
Best Temple Festivals of Kerala: Thrissur Pooram, Attukal Pongala, Vallanghy Nenmara Vela, Peruvanam Pooram and Parippally Gajamela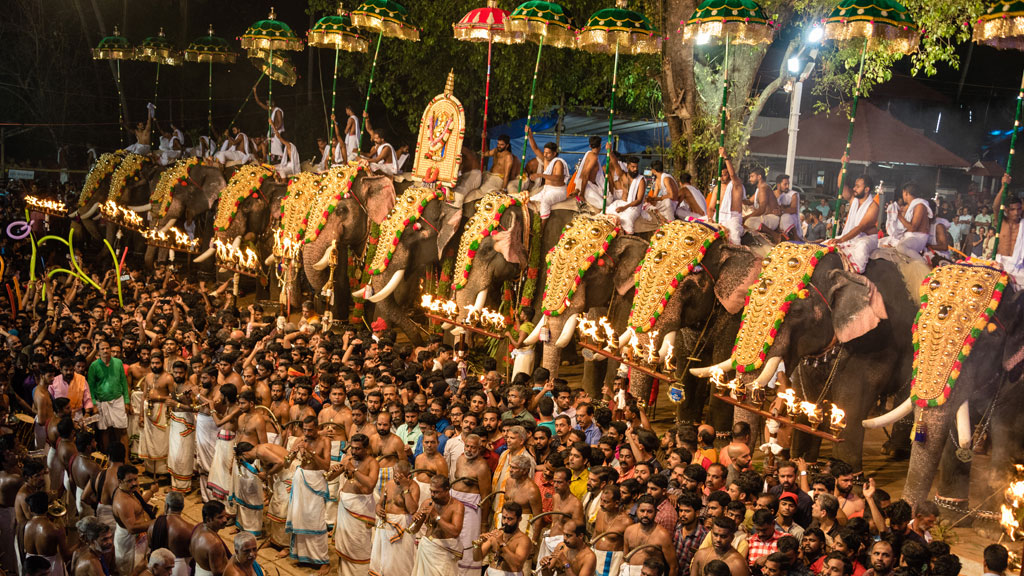 12Watch a snake boat race
Boat races are an important part of the culture and tradition of the state of Kerala. A long canoe-style boat, which are 100 to 120 feet long are pulled in the waters and more than 100 rowers race it to the finish line. All the participating villages come alive with colourful boats and drums and singing of traditional songs. Witnessing a race in its pristine backwaters is a must-do thing in Kerala.
Best boat races to attend in Kerala: Champakkulam Moolam Boat Race, Nehru Trophy Boat Race, Uthradam Thirunal Pamba Boat Race, Payippad Boat Race, Aranmula Boat Race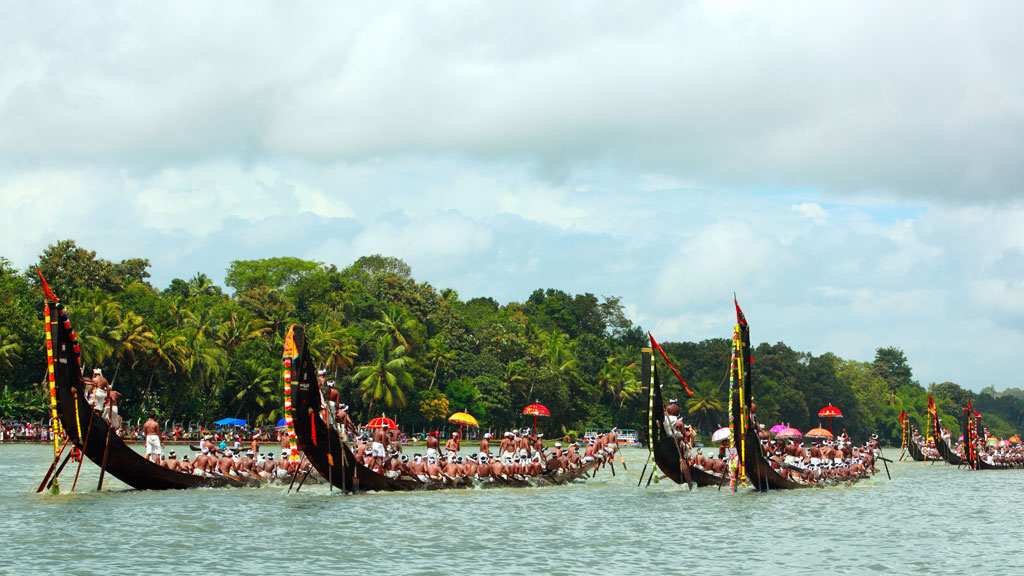 13Learn more about Kerala from its museums
The best way to get first-hand knowledge about the cultural background of a place is via a visit to its museums. The museums in Kerala exhibit and preserve the way of living of the older generations and also the rich traditional arts and architecture masterpieces. There are various kinds of museums and each of these focus on different aspects of the place they are located in.
Best museums in Kerala: Arakkal Kettu Museum, Archaeological Museum Thrissur, Bay Island Driftwood Museum, Ethnological Museum and Kerala Folklore Museum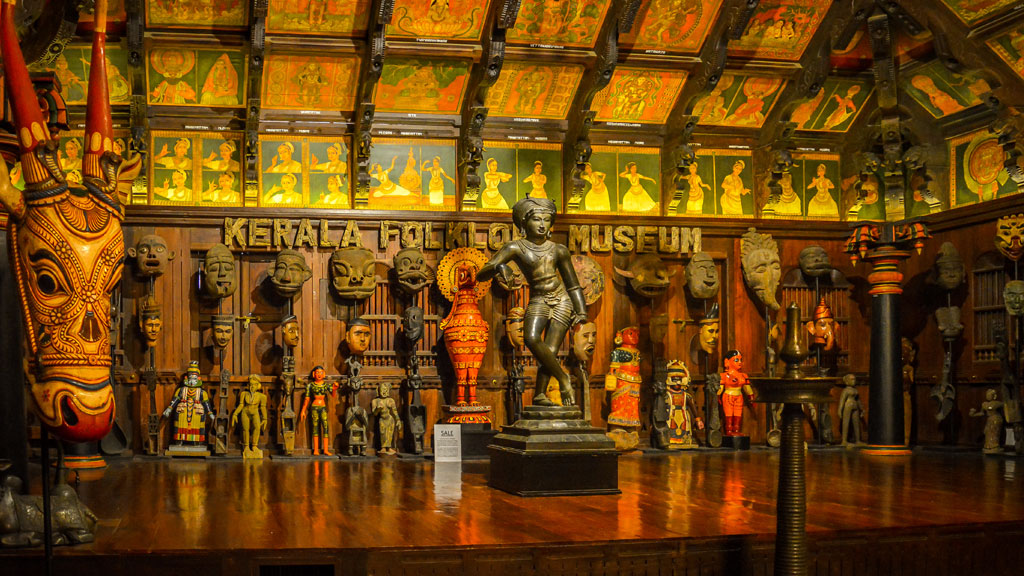 14Admire the local art
Kerala's cultural heritage is rich and is depicted in its art and crafts. Seeing their handicrafts is among those things to not miss out on in Kerala. It accentuates a lot on the use of varied colours. You will find fascinating products such as shell and coir items, metal jewellery, carvings in rosewood and sandalwood etc. which showcase the skill and talent of local artisans.
Best places to see the local art: Iringal Crafts Village, Kerala Kalamandalam, Kashi Art Gallery, David Hall Art Gallery and Sree Chitra Art Gallery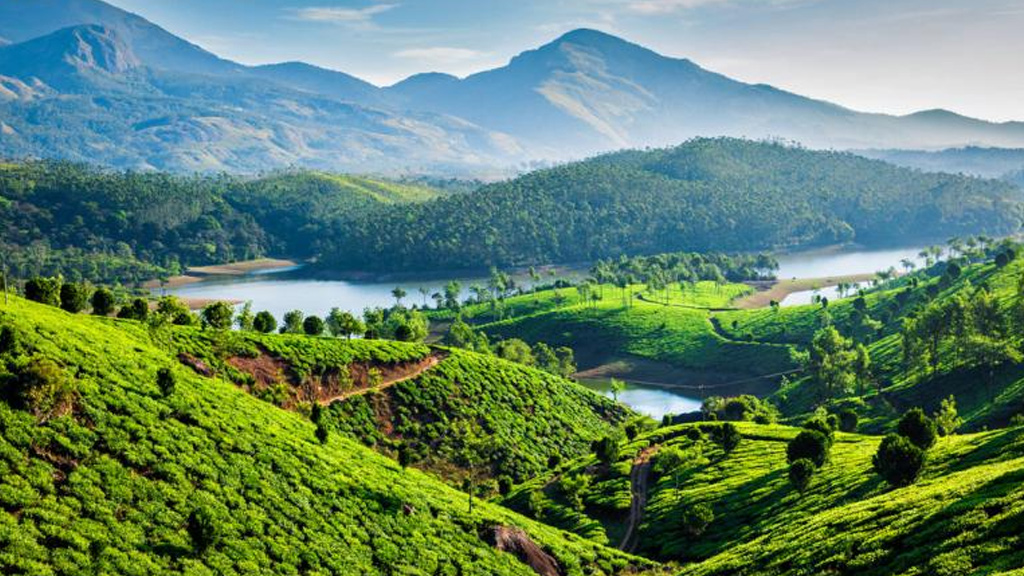 15Unearth the many caves in Kerala
Besides eye-catching scenery, the best thing to do in Kerala is to explore its natural caves. These are an important heritage not only for this state but also for the country since they take you back in another era. They hold strong evidence of the prehistoric civilization of stone age. Many of the carvings and findings date back over 5000 years. You will also find numerous statues and sculptures of gods and goddesses here.
Best caves to explore in Kerala: Edakkal caves, Pakshipathalam Cave, Cave of Kotthavalam, Pandavan Rock Cave and Kotkatalkeller
So, how does living in a world filled with swaying palm trees, hill retreats, beautiful national parks, and thrilling opportunities sound to you? Is there any other place apart from Kerala that will let you rejuvenate and connect with your own self? We hope this list of amazing things to do in Kerala helps you make your holiday trip an unforgettable one.