Kottayam Backwaters Kerala
The 'AksharNagari' or the 'Land of Letters' in God's Own Country wears a number of hats! Be it the diverse history, art and craft, cultures and traditions, this pictorial city in Kerala is a heaven for the tourists.
Located in the basin of the mystical Vembanad Lake, this magnificent city also serves as a sought after backwater destination in Kerala. Also, as the perennial streams from the Western Ghats flows down and meet this gorgeous lake, Kottayam serves all the purpose of a backwater lover throughout the year. Whether planning a Kerala trip with family members, friends, or colleagues, visitors can make it to this pictorial city, hire houseboats, cruise across the turquoise backwaters, and unravel the magical charm and appeal of Kottayam.
Best Time to Visit Kottayam Backwaters
If planning for amazing backwater tours in Kerala, you should visit Kottayam during the months of September to February. This is the time of the year, when this ideal backwater destination in Kerala experiences the winters. With the mercury level going down, the entire of Kottayam offers a serene, surreal, and tranquil ambience to enjoy the backwater holiday packages.
Tourist Attractions Around Kottayam Backwaters
Graced by the charm of Vembanad Lake, Pathiramal Island is undoubtedly one of the best places to visit in Kerala! This is an islet where you can chit-chat with the many different marvels of Mother Nature, and get pleasantly lost amid them.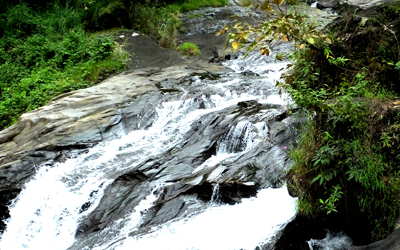 A bit of challenging terrains, a bit of off-roading, and a bit of adrenaline rush from Kottayam Backwaters will take you to the mesmeric Marmala Waterfalls. Though reaching out to the base of this enchanting cascade is strenuous in its own ways, its prismatic charm and appeal will make you forget everything!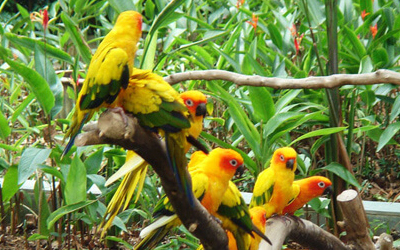 Whether you are or not a nature lover, the Kumarakom Bird Sanctuary will surely make you crave for more! Home to a large number of migratory and local birds, this wildlife protected area is an ideal place to behold the miraculous beauty of Kerala.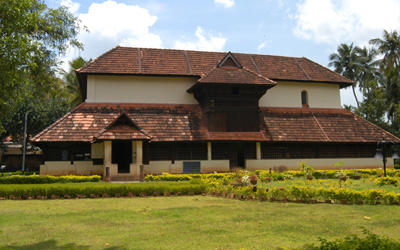 Enduring the rich heritage and bucolic traditions of Kerala, this royal palace is an architectural masterpiece. Built mostly of wood, it has ancient wooden carvings that can transport you to an era bygone within just a wink of the eye!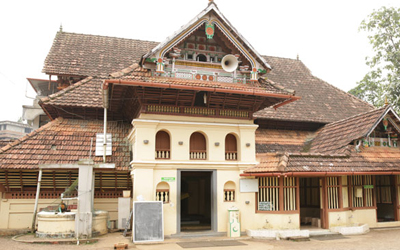 Famed as the oldest masjid in India, Juma Masjid is a symbol of universal peace and brotherhood. Seated along the banks of Meenachil River, this mosque is a brilliant display of ancient Kerala architecture.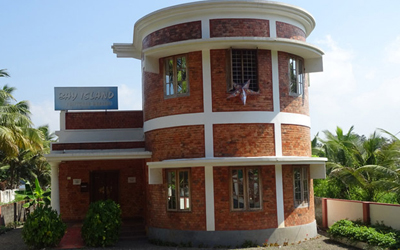 Bay Island Driftwood Museum
Nature is the most enticing artist, and a visit to the Bay Island Driftwood Museum will make you feel this! A museum of its own kind, it houses wooden artefacts and structures washed away in the sea, or created by the sea.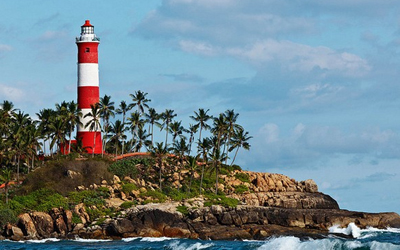 Located around 8km from the heart of Kottayam, Monore Lighthouse is the most befitting place to enjoy the stunning views of Kottayam Backwaters. Whether a shutterbug, a nature lover or a leisure seeker, this is a must visit option for all.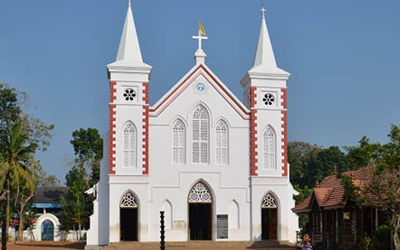 St Mary's Orthodox Church
Built in Portuguese architecture, this religious establishment resonates a strong devotional sense. With murals depicting verses from the Bible, it can serve as a wonderful place to seek blessings and attain tranquillity of mind.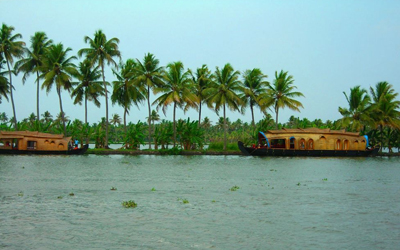 Nattakom and Panachikkad:
If you want to come face-to-face with the rustic lifestyle of Kerala, you must visit the Nattakom and Panachikkad villages. Dotted with several pious Hindu temples, these villages hold high traditional and heritage significance in Kerala's history.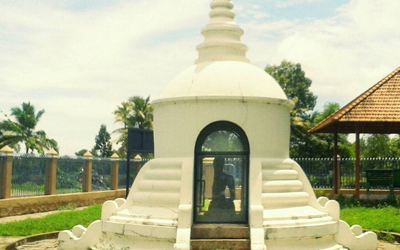 If in case, you want to take a break from the Kottayam Backwaters, and experience the hills, you cannot find any better option than Nadukani! A visit to this scenic hill station around Kottayam, will get you introduced with many hidden wonders of Mother Nature.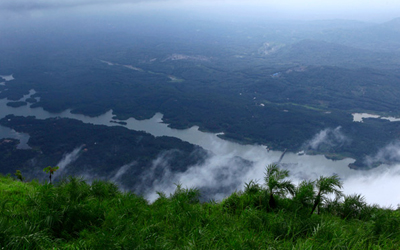 A pristine abode to a range of backwaters, Vaikom is best known for its adorable charm and grace. Secluded, yet filled with magical moments, it is also one of the best places to plan honeymoons, leisure trips, and lot more.
Trains to Reach Kottayam Backwaters
| Destination/From | Train Name | Train No. | Available Days |
| --- | --- | --- | --- |
| Mumbai Lokmanya Tilak Trm | Kcvl Garib Rath | 12201 | Mon, Fri |
| Trivandrum Kochuveli | Ltt Garib Rath | 12202 | Wed, Sat |
| Bangalore Yesvantpur Jn | Kochuveli Gr | 12257 | Tues, Thu, Sat |
| Kannur Main | Jan Shatabdi Exp | 12081 | Mon, Tues, Thu, Fri, Sat |
| Trivandrum Central | Jan Shatabdi | 12082 | Mon, Wed, Thu, Fri, Sun |
| Kanniyakumari | Dbrg Vivek Express | 15905 | Sat |
| Dibrugarh | Vivek Express | 15906 | Sun |
| Trivandrum Central | Venad Express | 16302 | Round the Week |
| Ernakulam Jn | Vanchinad Exp | 16303 | Round the Week |
| Trivandrum Cntl | Vanchinad Exp | 16304 | Round the Week |
| Bikaner Jn | Bkn Kcvl Exp | 16311 | Tues |
| Kanniyakumari | Himsagar Express | 16317 | Fri |
| Jammu Tawi | Himsagar Exp | 16318 | Mon |
| Nagercoil Jn | Gandhidham Express | 16336 | Tues |
| Trivandrum Cntl Round | Amritha Express | 16343 | Round the Week |
| Mangalore Cntl | Trivandrum Exp | 16348 | Round the Week |
| Mumbai CST | Kanyakumari Exp | 16381 | Round the Week |
| Bangalore City Jn | Kanyakumari Exp | 16526 | Round the Week |
| Mangalore Cntl | Malabar Exp | 16630 | Round the Week |
| Hyderabad Deccan Nampally | Sabari Exp | 17230 | Round the Week |
| Guwahati | Ghy Ers Express | 12508 | Fri |
| New Delhi | Kerala Exp | 12626 | Round the Week |
| Ernakulam Jn (South) | Ernakulam Kottayam Passenger | 56385 | Round the Week |
| Visakhapatnam Jn | Vskp Snsi Special | 08567 | Thu |
| Dibrugarh | Dbrg Kcvl Special | 06335 | Sun |