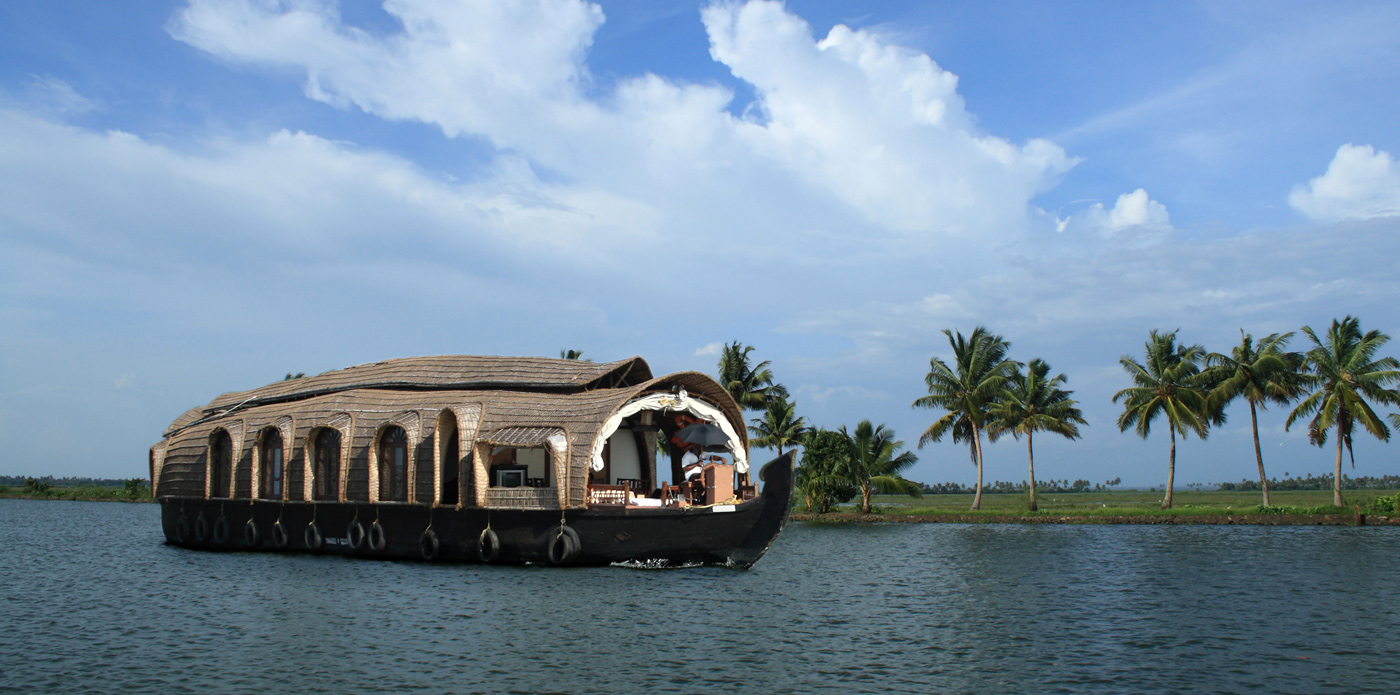 Nature's Wonderlands – Kumarakom And Alleppey
(3 Nights / 4 Days)₹ 6,999/-
Kumarakom-Alleppey
Nature's Wonderlands – Kumarakom And Alleppey
One of the iconic images of Kerala is undoubtedly its water bodies. The numerous beaches, backwaters, lakes and lagoons, among others, give the state a very unique appeal. You can explore the best of this feature about Kerala in a trip that includes Kumarakom and Alleppey. Needless to say, both the places are paradises for nature lovers, making them want to come back here more often. House boat rides are, obviously, one of the most attractive facilities both Kumarakom and Alleppey has. However, there are more surprises tucked away in these two places.
Day 01: Arrival at Kumarakom and all day tour (1 hour 45 minutes from Kochi – 48 kms)

Day 02:All day tour in Kumarakom

Day 03:Arrival at Alleppey and all day tour (1 hour 3 minutes – 33 kms )

Day 04:Departure
After picking you up from Kochi, you will be taken to Kumarakom by road. After freshening up, you can explore the beauty that this little village is. Give it the best start by taking a house boat ride through Vembanad Lake, crossing the quintessentially rural scenes – flocks of ducks wading through the waters, men fishing with rods or with nets on their small boats, etc. You can have a typical Kerala style meal while you are in the house boat. Up next, you can head to the Kumarakom Bird Sanctuary, which is home to many exotic species. Head out to the beach after that. Send your adrenaline rushing by engaging in water sports like parasailing, surfing, etc. You can also choose to watch the sunset in a peaceful atmosphere.
While you are in Kumarakom, make sure you visit the The Bay Island Driftwood museum, which is a one of a kind. They have a collection of artifacts made out of driftwood or basically any kind of wood sourced from the waters. The Kumarakom trip will most definitely not be complete without visiting the Pathiramanal Island, which is a wonderland in itself. Home to a stunning variety of exotic species of plants, animals, birds and fishes, Pathiramanal Island is wilderness at its enchanting best. Take a stroll along the long, winding walkways that cut through the lush greenness.
Alleppey, too, is much like Kumarakom in a lot of ways, except that it is actually a town. Visit Kuttanad, which is touted as the "Rice Bowl of Kerala". You can take a house boat ride through the back waters of Kuttanad, and through one of India's largest and Kerala's longest lake, Vembanad Lake. Alleppey also has beaches where you can have a peaceful time, playing with the waves. The town is home to places of worship for people from different faiths. Their quaint old churches and serene temples are worth visiting to have some spiritual time. Among them is the Karumadikkuttan, a statue of Buddha made out of black granite, which helps you trace the roots of Buddhism in Kerala.
Our executive will drop you back to the Kochi from where you can board your flight. However, as you bid adieu, your eyes and minds would still be full of sceneries from the absolute beauties that Kumarakom and Alleppey are.
Tour Prices Include
Accommodation will be arranged at a good hotel with facilities like AC.
A spacious car will be provided to travel in and Kumarakom and Alleppey.
Fuel, insurance, toll taxes, parking fee, other vehicle related costs, etc.
Entry fee if any.
Exclusions:
Meals and beverages other than determined in incorporations.
Expenses for example, portages, tips, phone calls, clothing costs and so on.
All passageways, camera charges, direct and driver tipping.
Insurance Cover.
Price of air or train tickets.