Is Kerala only about the silent backwaters, coconut grooves, the traditional Kathakali dance, rejuvenating Ayurveda, or the exciting Snake Boat Race? The answer would be a 'NO'! It is land that is enchanted by the irresistible fragrance of spices, dotted with history, adorned by never-ending tea and coffee plantations, and graced by the palatial Western Ghats.Guarded by the Western Ghats, Kerala also boasts of the Deccan Plateau that makes this scenic paradise in the southern part of India a cult among the hill station lovers. Be it the summer, winter or the monsoon, the captivating hills and mountains in God's Own Country always cuddles the visitors with their magical beauty and heavenly charm! And while talking about these hills and mountains, these below mentioned hill stations in Kerala will keep you enchanted for sure!
1Wayanad:
The 'Land of Paddy Fields' or Wayanad is seated on the southern tip of the fascinating Deccan Plateau and is towered by the breath-taking Western Ghat Ranges. Known to one of the oldest inhibited regions in the country, this pictorial hill station is all about mist and magic, and is also famed as one of the highest visited hill stations in Kerala.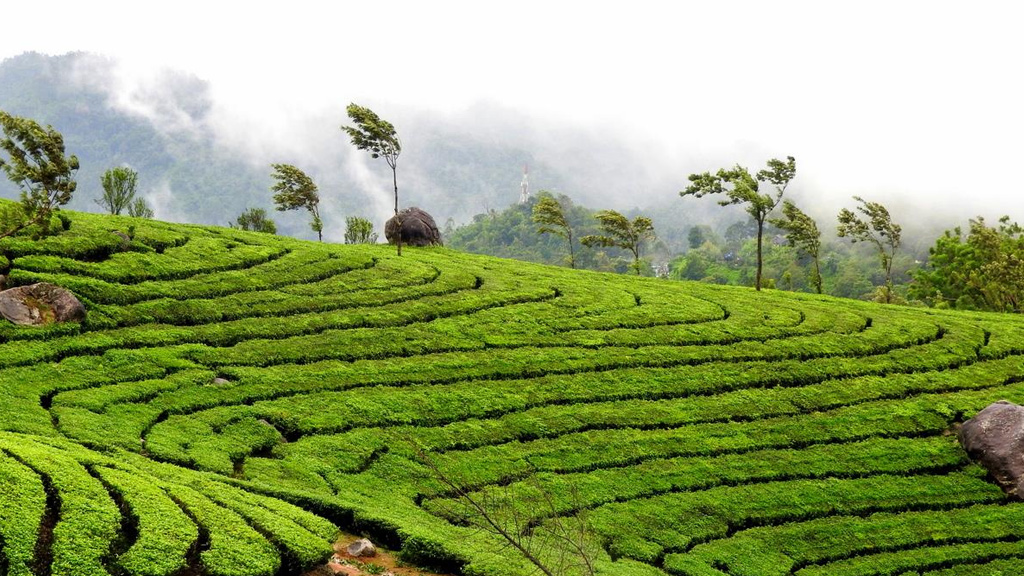 Very thinly populated, Wayanad is still untouched by the outer world and offers a blissful experience to the visitors. Ideal for family vacations, honeymoon, adventure tours, solo travelling, this stunning destination is adorned by never-ending paddy fields, aromatic plantations and untamed vegetation. Be it summer, winter or monsoon, you can always plan a visit to Wayanad and enjoy its mesmerising beauty.
Tourist Attractions is Wayanad:
Chembra Peak: Attaining an astounding height of 2,100m, this peak holds a unique charm that gets revealed only after you scale it. A popular escapade for the trekkers, hiker and campers alike, it is a gateway to the lush and pristine beauty of Wayanad.
Meenmutty Waterfalls: Located 2km off the Ooty-Wayanad route, this splashing cascade is among the most stunning natural marvels in Kerala. A three-staged waterfall that cascades down from a height of 300m, Meenmutty Waterfalls can be reached by trekking across the scenic vicinities of Wayanad.
Banasura Sagar Dam: The largest earth dam in the country, Banasura Sagar Dam is nestled amidst exotic thickets and is a home to several islets. If you want to spend some quiet moments while in Wayanad, this is the place where you can unravel all your stress and rejuvenate your mind!
Pakshipathalam: If you are an ardent lover of Mother Nature or if you are into birdwatching, Pakshipathalam will fulfil all your dreams! Tucked away within the heart of a forest in the picturesque Brahmagiri Hills, a visit to this natural paradise requires permission form the regional forest authorities.
2Munnar:
If Kerala is fondly called the 'God's Own Country', Munnar must be place where the Gods live! The confluence point of three gurgling streams – Mudrapuzha, Kundala, and Nallathanni, Munnar is known for its celestial beauty and exotic range of flora and fauna! Situated around 1,600m above the sea level, this is a resort town that put any other hill stations in shame.
Affectionately called as the 'Kashmir of South India', this is the hill station where the clouds fly low and fills the ambience with hues and wonderment. Situated within a rustic hamlet in the Kannan Devan Hills of Western Ghats, it boasts of its virgin beauty that makes it an ideal hilly retreat for visitors from all the walks of life!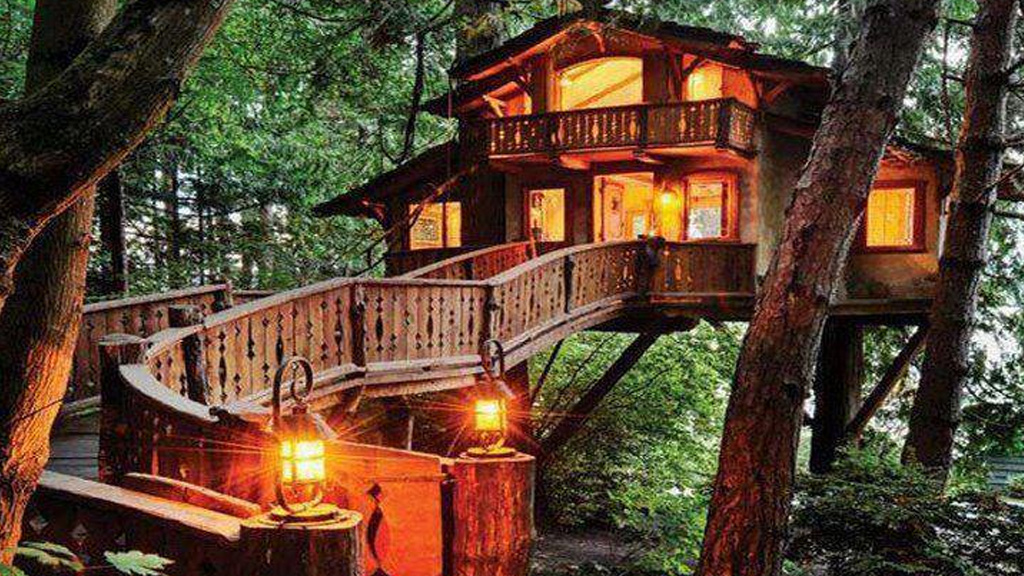 Tourist Attractions in Munnar:
Anamudi Peak: Want to experience how it feels while atop the highest peak in South India? Plan a trip to magical Munnar and hike up to the top of the captivating Anamudi Peak that stands 2,700m above the sea level! To note here, you must take permission from the regional forest and wildlife official to trek around or hike this remarkable peak.
Eravikulam National Park: Sprawling around 97sq.km, this wildlife protected area is a natural abode to numerous exotic species. With the NilgiriTahr and Neelakunj flower that blooms once within twelve years as the main attractions, you can also find a diverse range of birds and butterflies within the Eravikulam National Park. The amazing slopes in and around this park also attracts a large number of trekkers throughout the year.
Top Station: A vantage point with an elevation of 1,700m, Top Station is located on the Munnar-Kodaikanal route. Visit this spot to witness and enjoy some of the most awe-inspiring panoramic views of Munnar and its bountiful nature.
Tea Museum: A sip of the most aromatic and energising tea can bring you ample of sunshine for the day. But, have you ever thought how tea cultivation evolved in India? If not, you must visit the Tea Museum in Munnar and revisit the history and origin of tea cultivation in the country.
3Thekkady
Pleasurable, soothing, balmy, and truly blissful; even these adjectives fail to explain the grace and beauty of Thekkady! Yes, it is one of the dream come true hill towns in God's Own Country that can infect you with its enchanting beauty and cast a magical spell on you within just a second!
Canopied with lush and evergreen thickets, Thekkady is a hidden treasure for almost all the types of wanderlusts. Whether you are a nature lover, planning for your honeymoon, want to spend some candid moments with family members, or seeking for some moments of solitude, you can always look up to Thekkady and fulfil all your yearnings. A year-round destination, its pleasant climate, diverse wildlife population, fascinating location, and heart-warming locals make it an ultimate holiday destination among all the other hill stations in Kerala.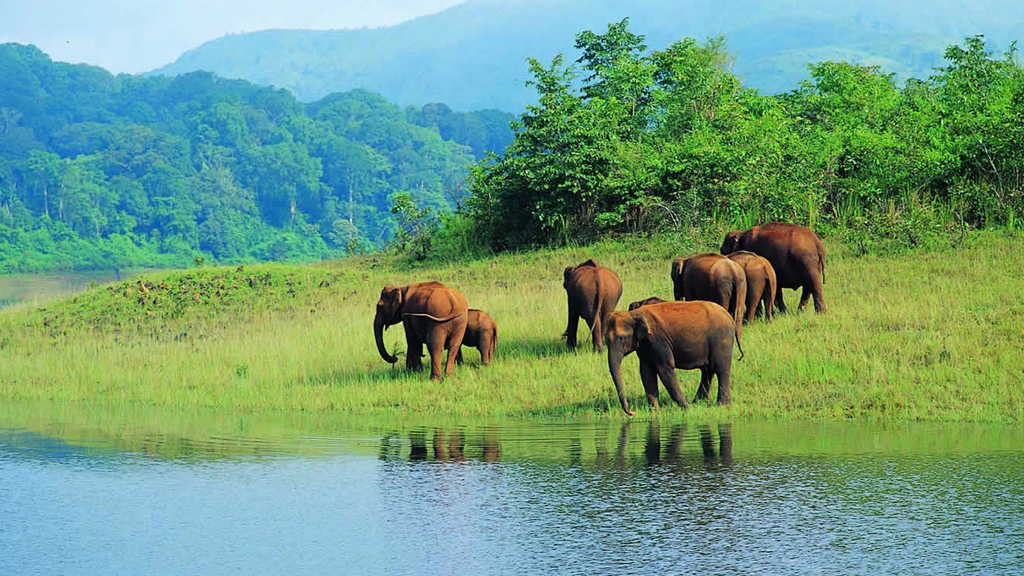 Tourist Attractions in Thekkady:
Periyar National Park: An encounter with the Bengal Tigers or gigantic Indian Elephants; are you excited now? While touring around Kerala, take out some time to visit the wildlife paradise known as the Periyar National Park to experience the most exhilarating encounters with exotic or endangered wildlife species. Nestled amidst the Cardamom Hills and Pandalam Hills of the bewitching Western Ghats, this national park is truly a paradise for the nature and wildlife lovers.
Murikkady: While thinking about Thekkady, you surely cannot skip Kerala's indigenous spices occupying your mind! Alongside, the satisfying smell of the freshest coffee beans can also make it irresistible for you to overcome a soothing hangover of aroma and taste! And if you want to experience these, you must find a way to the quaint town called Murikkady which is located around 5km from Thekkady.
Periyar Lake: If you want to witness the wild beasts and predators in their most natural habitats, you must take a boat cruise across the captivating Periyar Lake in Thekkady. The largest artificial lake in the country, its shores are often thronged by the jungle dwellers; mostly by the Bengal Tigers and Asiatic Elephants.
Kumily: A sleeping hamlet within vivacious thickets, Kumily serves as a great host within just a 4km range from the heart of Thekkady. A wonderful place to unwind and relinquish oneself with the beauty of tea and spice plantations, this offbeat destination is also a wonderful place to get reconnected with Mother Nature.
4Ponmudi:
Hidden within the bewildering charm of the Western Ghats, Ponmudi or the 'Golden Peak' is yet another gracious hill station in Kerala! Located in Thiruvananthapuram, this picture-perfect hilly abode at an elevation of 1,100m can be reached by traversing through a series of winding trails that are equally captivating. For the adventure and thrill seekers, the journey to Ponmudi itself is a bountiful experience!
Guarded by rolling hills and picturesque meadows, Golden Peak is also known for its diverse range of flora and fauna. While its forest areas are shrouded with tropical vegetation, its hills and mountains serves as a natural home to several wildlife species. Visit Ponmudi if you want to enjoy relaxed or laid-back moments in God's Own Country.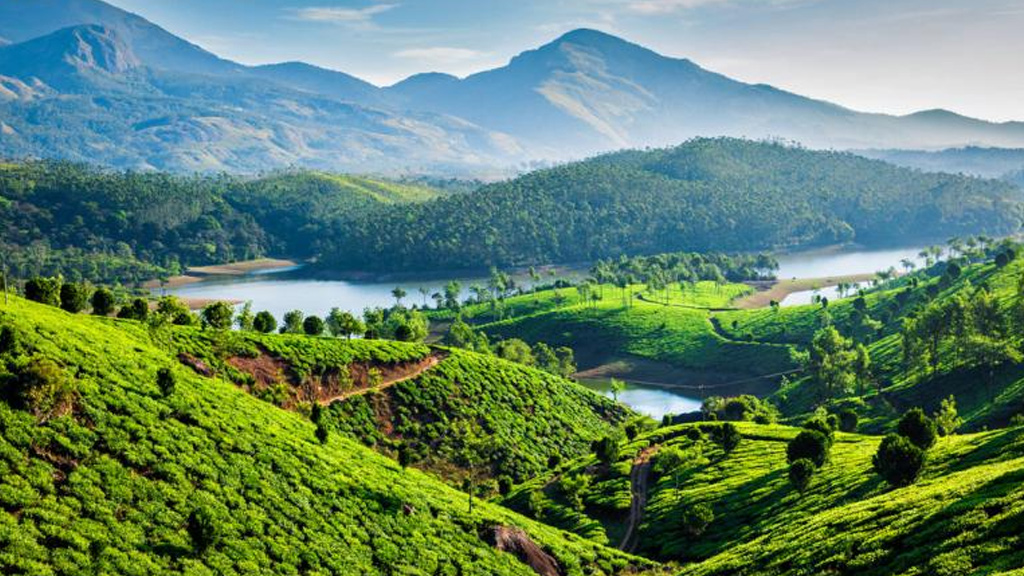 Tourist Attractions in Ponmudi:
Peppara Wildlife Sanctuary:
With the majestic Tigers, Leopards, Elephants, Sloth Bears, and other fascinating wildlife species as the common dwellers, this wildlife sanctuary boasts of being one of the most scenic wildlife areas in Kerala. While exploring the wilderness of this protected reserve, you can also come across around 233 avifauna species and 46 reptile species along with different amphibian and fish species.
5Vagamon:
If the beauty of Kerala has to be defined with its hill stations, Vagamon would be the one name that can define the charm and allurement perfectly! Located away from all the humdrums of concrete jungle in the Idukki district of India's Backwater Capital, this hilly retreat is all about lust for thrill and adventure, love for nature's untouched beauty, and longingness for agreeable moments!
One of the finest hill stations in Kerala, Vagamon is also revered as an irresistible destination for the paragliders. Its captivating hills, unadulterated meadows and favourable winds makes it a befitting destination to take the flight of your dreams and witness the virgin beauty of Kerala's nature!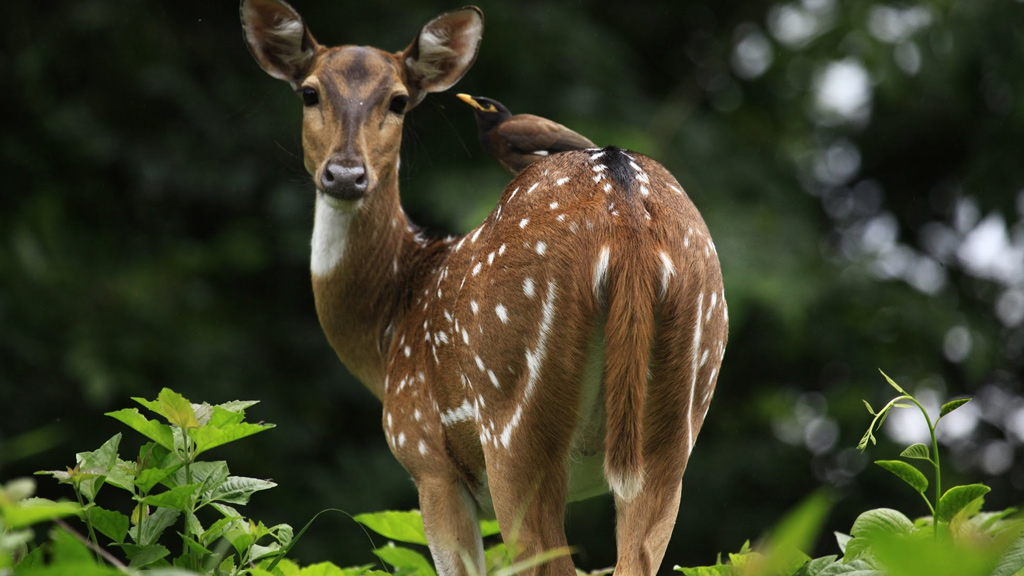 Tourist Attractions in Vagamon:
Pine Hills: Dotted with verdant pine trees, a walk along the Pine Hills will surely entice you for an extended stay in Vagamon. Perfectly manicured by Mother Nature, this region is no less than a fantasyland!
Kurisumala Ashram: A Christian monastery located at the centre of Sahya Mountains, this is an ultimate place to witness the peace and brotherhood that exists in God's Own Country. Though it is a Christianity preaching centre, it is highly influenced from Hinduism and its beliefs.