A traveller's paradise, a treasure trove for nature lovers, a romantic escapade for honeymooners, an ultimate leisure destination for fun seekers, and a wonderful adventurous destination in Kerala, Thekkady is all about the pristine beauty of nature. Adorned by the enchanting Western Ghats, embraced by the charm of the spice plantations and caressed by captivating wildlife, this stunning tourist destination God's Own Country needs no further introduction!
Well, while talking about the beauty of this pictorial tourist destination in Kerala, one must be very careful as they can get infected easily with Thekkady's treacherous beauty. Even when it comes to activities or things to do, best time to visit, popular landmarks or tourist spots to visit; this gorgeous destination can fulfil all your travelogue dreams come true!
For all the admirers and lovers of Thekkady, here is a detailed guide that can help you planning a perfect and the most pleasant Thekkady tour of your life:
1Best Time to Visit Thekkady
Thekkady is one of those holiday destinations that can be visited throughout the year! However, with every season change, this gorgeous tourist town changes its colour and gets enchanted by the new set of changes in the atmosphere. Here is a glimpse of how Thekkady looks and appears with every season change:
A summer knocks the atmosphere, temperature begins to rise and mercury level can reach up to 36 degrees; in extreme cases. Owing to the heat and humidity, summer surely do not qualify as the ideal time to visit Thekkady. Also, since not a lot many tourists prefer to plan their itinerary during the summer, you can enjoy great deals in Thekkady tour packages, hotel bookings and other options.
Monsoon (June to September):
As soon as the summer heat ceases to drop down, monsoon makes it mark in Thekkady! As the region starts receiving downpours, lush greeneries embraces the vicinity in the most alluring form and makes Thekkady one of the most scenic places to visit in entire Kerala.
Winter (October to February):
After the summer and monsoon are gone, winter caresses the locales of Thekkady and brings in a unique charm to the ambience! While temperature remains pleasant throughout the season, clear atmosphere and cool breezes add more desirability. Winter in Thekkady proves to be the ideal time to indulge in activities like wildlife safari, sightseeing, village tours, and others.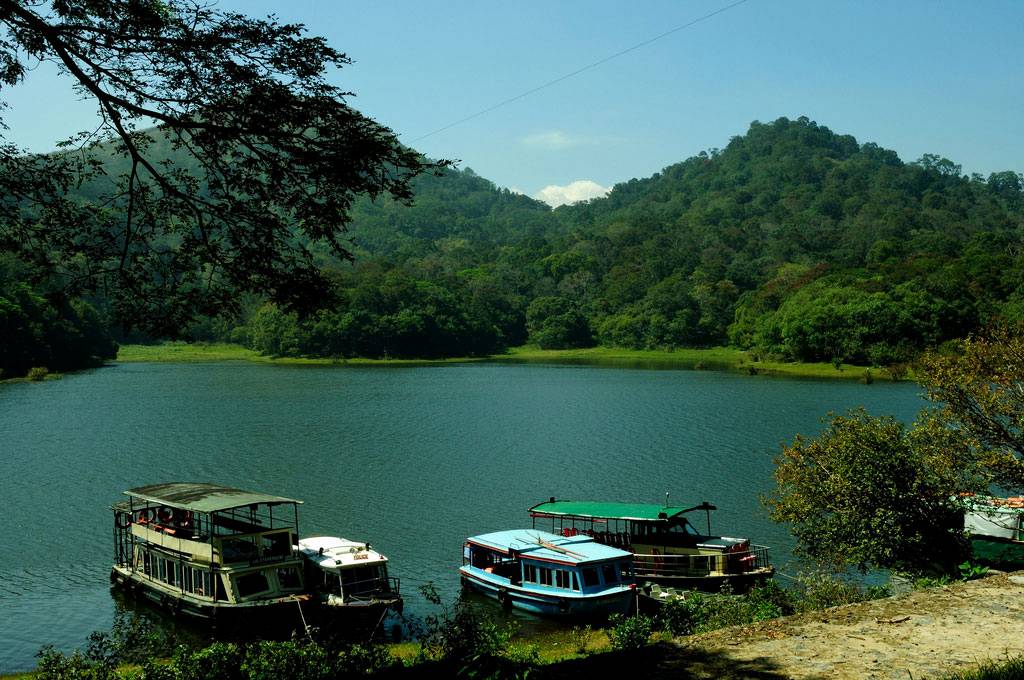 2How to Reach Thekkady
Though reaching Thekkady do not have any airport or railway station, reaching this picturesque holiday destination in Kerala is as easy as reaching any other holiday destinations. Here is how to reach Thekkady by road, train and air:
Bus journeys are in fact the costliest ways to reach Thekkady; however, they are also the most exciting ways to reach this scenic tourist destination. You can avail regular buses to Thekkady from major destinations like Kochi, Trivandrum, Kottayam, Bangalore, Chennai, Salem, Tiruchirapalli, Krishnagiri, and others. You can either take regular private buses, or can opt for the government buses.
As already said, Thekkady do not have a railway station, you can board a train to Kottayam Railway Station which is around 114km from the town. You can either try for a direct train or can board a train from Trivandrum in order to reach Kottayam. Arriving at the railway station, you can hire private taxis, cabs or regular buses to Thekkady.
Madurai Airport; around 136km from Thekkady, serves as the nearest airport. Other option includes Cochin International Airport at a distance of 190km from Thekkady. Almost all the major airlines have flights to these two airports from all the major cities in the country. On reaching either of the airports, you can hire private cabs, taxis or take direct buses to Thekkady.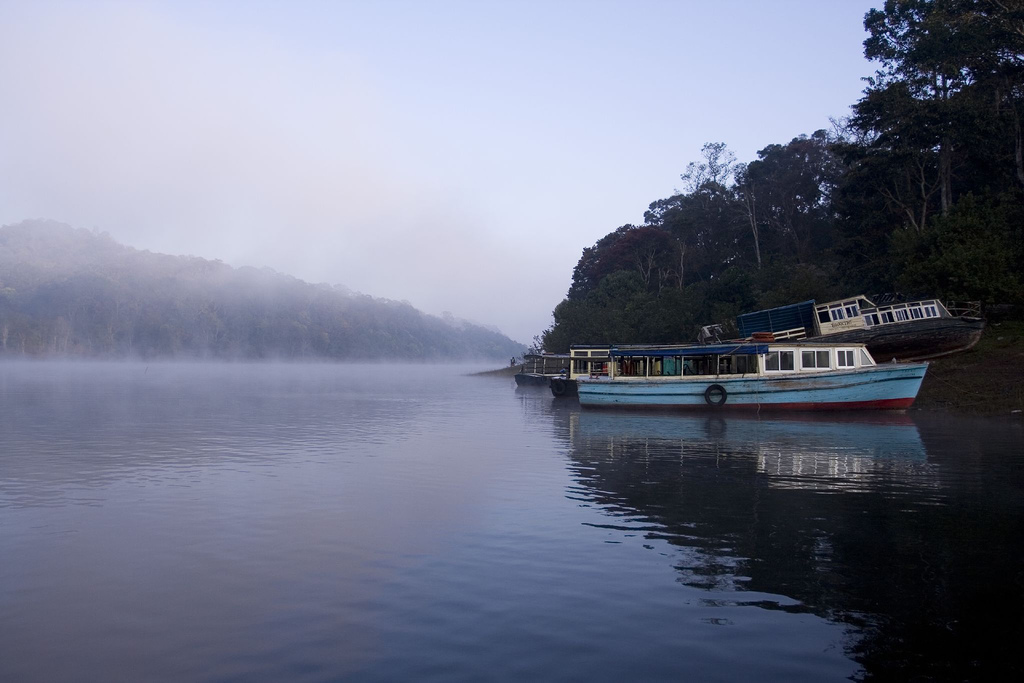 3Top Tourist Destinations / Places to Visit in Thekkady
Here are some of the must visit places in Thekkady:
A visit to this protected is a dream come true experience for every wildlife and nature lovers; a must visit destination for almost all types of visitors.
Delve into the fascinating wilderness of Periyar National Park while enjoying a boat cruise in this perennial lake.
Panoramic views, aromatic spice plantations, coffee plantations, and other natural marvels will keep you enchanted wile in Murikkady.
Perched at 915-1,100m above the sea level, this balmy hill station is one of the most sought after tourist destinations near Thekkady.
If you desire to have a tryst with gurgling streams, cascading waterfalls, scenic meadows, exotic range of flora and fauna, you must visit Pandikuzhi.
A quaint village at around 15km from Thekkady, Chellarkovil is a gateway to the indigenous roots of Kerala.
Stunning tea & spice plantations, gorgeous valleys, tropical forests and enchanting waterfalls are the USP of this tranquil village; its diverse range of wildlife is an add-on for the visitors.
The 'Gateway to Thekkady' or the 'Plantation Town', Kumily is surely one of the most beautiful places to visit in Thekkady.
Yet another gorgeous hill station on Thekkady-Munnar Highway, Ramakkalmedu is the perfect blend of history, natural beauty and biodiversity.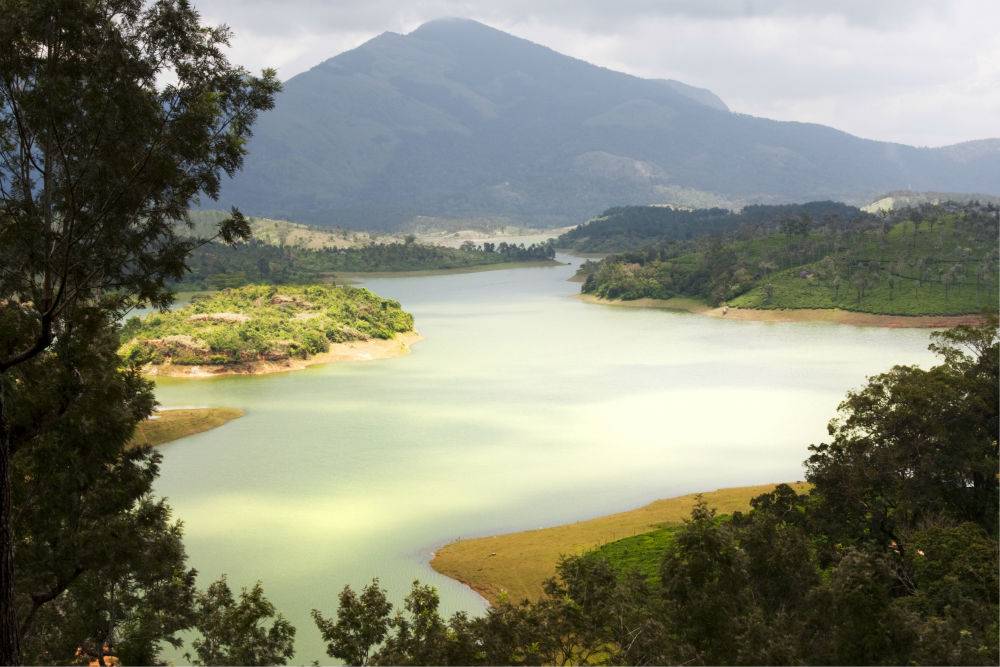 4Best Activities and Things to Do in Thekkady:
Wildlife spotting is in fact the most sought after thing to do in Thekkady. Embark on this enthralling trails to spot Indian tigers, Asian elephants, Nilgiritahr, sambar, and several other exotic wildlife species.
Periyar Lake is the primary spot for all boating activities in Thekkady. These cruises take the visitors deep inside the Periyar Tiger Reserve that cannot be accessed by other means.
While other vehicles can drive you crazy with their lighting speed, jeep safaris will keep you enthralled with their access to all types to terrains in Thekkady.
Embark on this tour to know more about the indigenous tribes of Kerala. Visit their locality, interact with them and have a glance of their native cultures and traditions.
Night Trekking or Patrolling:
Enjoy the nocturnal beauty of the Periyar National Park while on a night trekking or jungle patrolling with forest officials; make your Thekkady tour even more enthralling with these tours!
A unique and must to experience, bamboo rafting in Thekkady has its own fun and excitement.
Spend a day along with the giant mammoths; learn how to feed them, communicate with them, take a shower with them!
While most of Thekkady is jotted with numerous plantations; coffee, tea and spice, plantation tours in Thekkady cannot be missed at any cost!
Bestowed with an array of stunning waterfalls, one must embark on a waterfall tour in Thekkady and witness the miraculous beauty of Mother Nature.
A sightseeing tour in Thekkady is indeed the best way to explore, witness and enjoy the pristine beauty of Thekkady's untouched nature.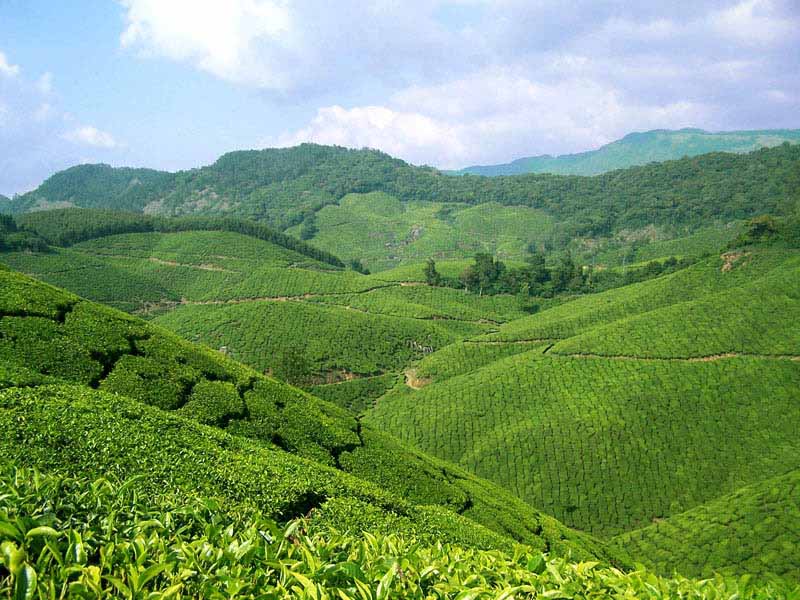 Add an extra dose of fun and thrill to your trip by indulging in mountain biking in Thekkady; pedal through scenic plantations and discover the unadulteratedbeauty of Thekkady!
Get back to your roots; connect with them and live like a villager for a day while enjoying bullock cart rides through the invigorating terrains of local villages.