If breathtaking sunrises to start and serene sunsets to wrap the day with a leisurely time in between is what you are looking for, Kovalam, a quiet coastal town in Kerala's capital city Trivandrum, is your perfect getaway. The crescent shaped beaches with coconut groves along them are sure to win your heart the moment you step in. A very popular destination with not only Indians, but also people from across the globe, Kovalam, which is about to 16 kms away from the heart of the city, also has a major hippie vibe to it, making it an ideal place to unleash your free-spiritedness. Apart from chilling at the beach, there are plenty of other things to do, which makes a visit to this place extremely tempting and fun.
1Ideal Time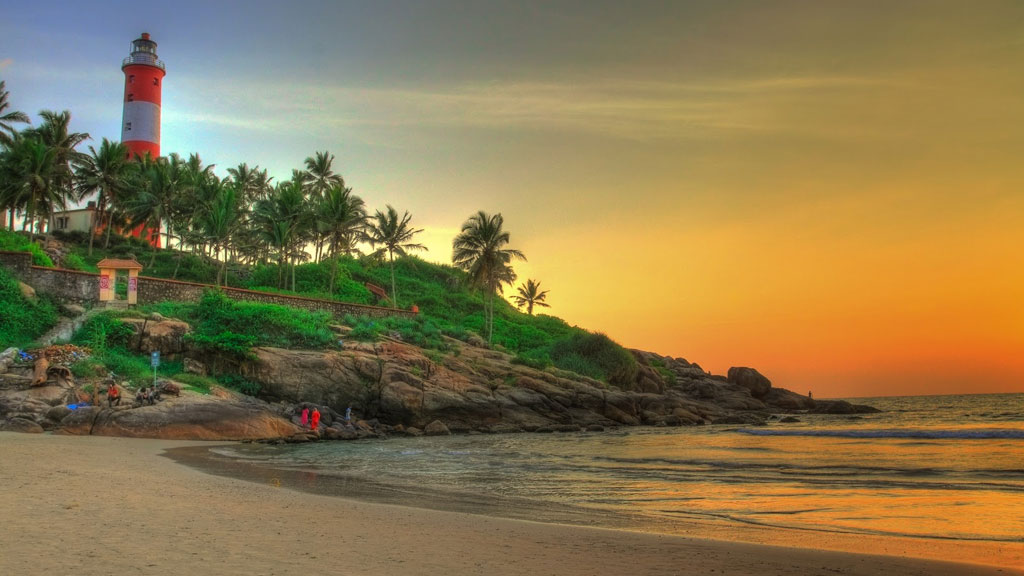 Summer is one of the ideal times to visit Kovalam. Just keep a tab on the temperature, as, for certain duration in the summer months, temperature can shoot up and the scorching heat might not let you really enjoy in the sun. Otherwise, it is just perfect for a day out in the beach, basking in the warmth.
Monsoon (June to August):
Monsoon has a completely different charm on the place as it brings out the beauty of the lush green the beaches are wrapped in. However, be wary of the high tides and take the warnings from coastal guards and locals seriously.
Winter (December to February):
Winters are what they call "the season" and hence, the best time to visit Kovalam, especially to ring in the New Year. Starting from Christmas festivities to the New Year months, the place will be all decked up, with a number of events to attend. Tourists from across the globe flock the place during this time. Hence, make sure you have your reservations in place well in advance.
2How to Reach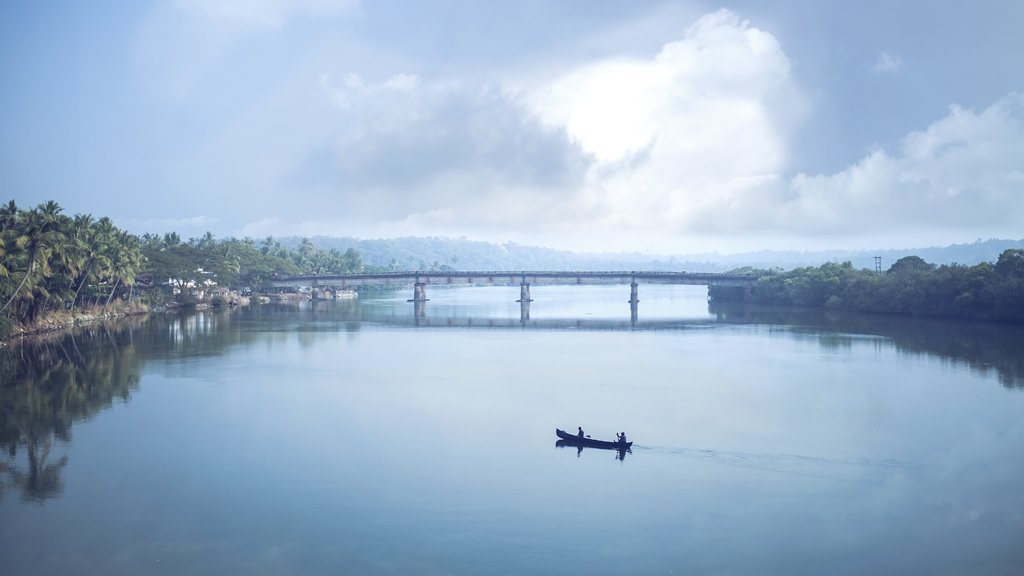 Kovalam can be reached via road from Trivandrum city without any hassle. If you don't have a personal vehicle, you can hire a cab or an auto to reach the destination and move around at your will. Public transportation is also a very convenient, as well as economical option as there are plenty of buses running in the route on regular intervals.
Trivandrum Central Railway Station is just 15 kms away from the place. So you can board a train from any major city in India and reach Trivandrum, and then travel to the abode of beaches by road.
The Trivandrum International Airport is also close to Kovalam, under 20 kms distance. The airport is well connected globally and it sees a huge influx of tourists all the time. From the airport, you can opt for a cab, auto or bus to reach Kovalam.
3Places to Visit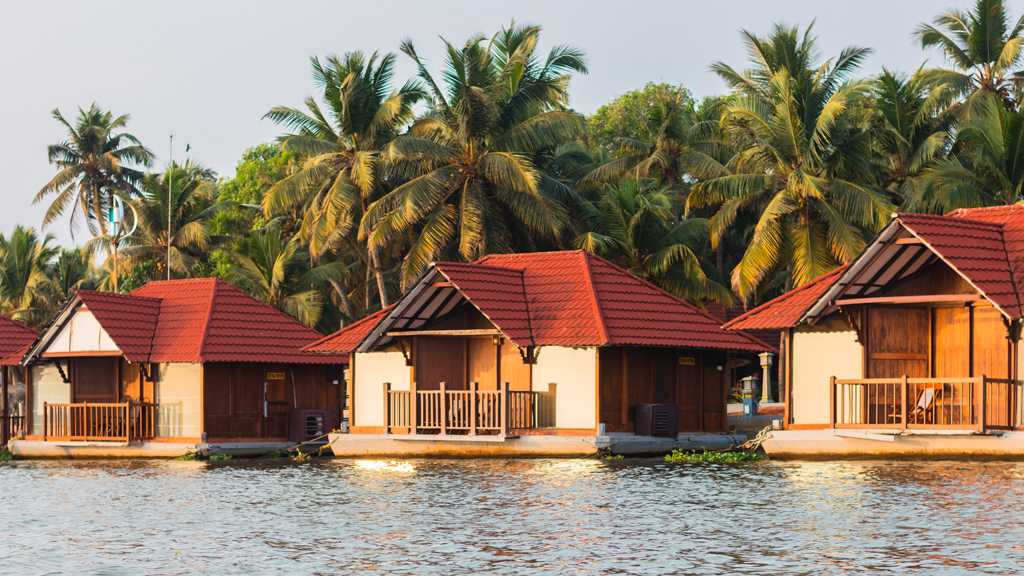 There are several beaches in and around Kovalam, the main ones being Hawa Beach, Lighthouse Beach, etc. Each beach has stunningly different experiences to offer. Both Hawa Beach and Lighthouse Beach witnesses the most crowds and has a vibrant vibe to it. If you are looking for a quiet, peaceful time, then head towards Samudra beach or Chowara beach.
The Halcyon Castle, which is a heritage hotel now, built by Maharani Sethu Lakshmi Bayi in the late 30s, for the royal family's retreat, is another must-visit place. Popularly referred to as the Kovalam Palace by the locals, this place is attractive for its architecture. Hence, you can drop by to enjoy an evening, reveling in the royal ambience.
Vellayani Lake, the largest fresh water lake in Trivandrum, too is a beautiful spot to spend a peaceful time. Apart from marveling at nature at one of its best, you can also take a boat ride here to truly bask in the charm.
Poovar Island Resort offers you many a thing at once. It is a perfect place to unwind by indulging in numerous activities/water sports and can also be used as a venue for wedding, conferences etc. So while you're in Kovalam, it would be a good idea to check out this place as well.
4Things to Do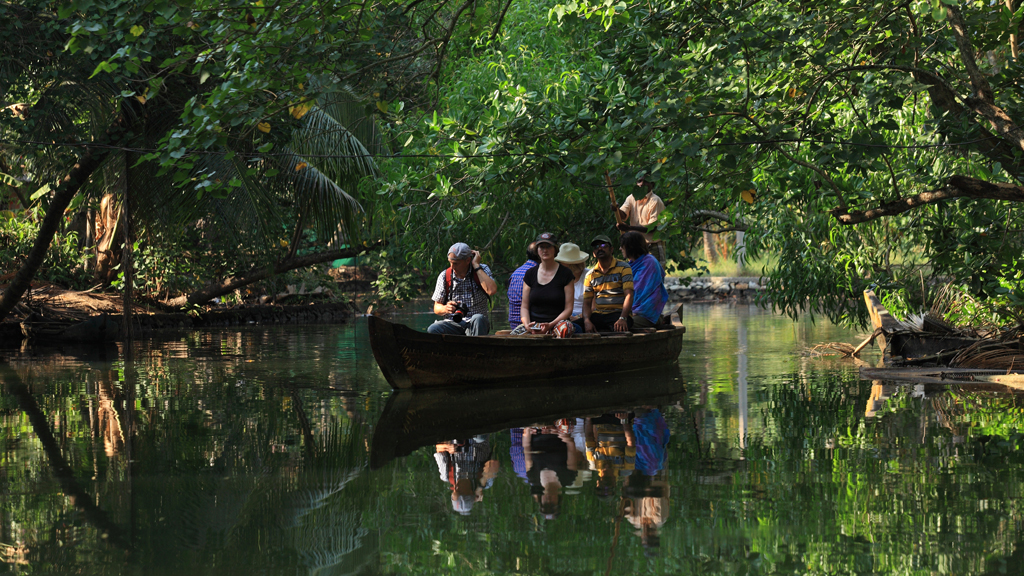 This one tops the to-do-list of every tourist who visits the place. Kerala is famous for its Ayurvedic massages and spas, and Kovalam is one of the best places to get one. The soothing ambience of the beach is sure to enrich your experience greatly. Embrace your well-being and rejuvenate yourself by getting a massage and spa done here.
For the adrenaline junkies too, Kovalam is a must-visit place. There are a number of water activities to turn your trip into a thrilling one – like surfing, boat riding, parasailing and snorkeling, among others, all under the guidance of experts. If you are not an adrenaline junkie, who knows, Kovalam might turn you into one.
Situated in the main beach on top of a rocky terrain is the famous lighthouse. Long spiraling stairs might be tiring and dizzying to climb but trust us, the reward at the end of the toil is absolutely worth it. The spectacular view from atop the lighthouse – that of the beach and the town with the sun soaking everything in its golden rays is a sight that will stay in your eyes for a lifetime. The lighthouse closes at 5 pm. So, make sure to reach the place in time to catch the sunset.
You can also indulge in some shopping in the many little shops lined along the sidewalk. There are shops that sell clothes, jewelry, handicraft and mainly antique items. Brush up your bargaining skills and head out if your want to purchase some quirky, mainly boho stuff. Jewelry and decorative pieces made of shells and stones are an attraction here.
After all the fun and frolic, treat your exhausted self to the lip-smacking cuisine of Kerala in any of the restaurant. Apart from the variety of south Indian dishes, there are also restaurants offering other cuisines, especially European.