The capital city of Kerala, Thiruvananthapuram, popularly known by its colonial name Trivandrum, is a quiet, green, clean city with much to offer. Apart from several serene religious places, there are also beautiful beaches, hills, places of historical relevance, museums and a zoo. Basically, Trivandrum has something to offer no matter what your interests are, making it a very versatile destination. The main roads are neat and wide, and often have canopies overhead. Many prominent buildings including the State Central Library, University College, etc. that are located in the heart of the city, stands apart for its British architecture and this concocts a very unique look and feel to the city.
1Ideal Time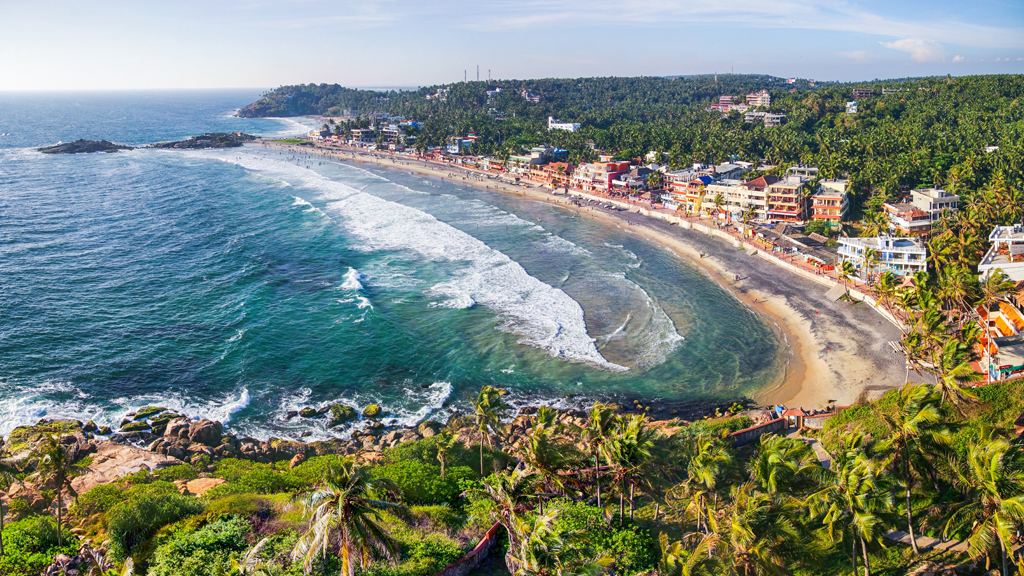 Summers are a good time to visit the city, as summer comes with its own features, like special dishes from the cuisine, with the climatic conditions enhancing the experience of visiting certain destinations, or the fests or exhibitions that happen annually around this time. However, it can get scorching hot too, so make sure you carry your summer essentials while you visit the place.
Monsoon (June to August):
Monsoon, too, is a beautiful time to visit as it enhances one thing that is unique to Kerala. Its greenery; and Trivandrum is just full of that. Hence, a rain-soaked Trivandrum means a lush green vision to soothe the eyes. It is also the time of Onam, one of Kerala's biggest festivals, so you can also enjoy the festivities during this time.
Winter (December to February):
Winters are a comfortable and convenient time for tourists. Temperatures don't really drop so much here except for maybe in the hill stations. Christmas and New Year celebrations are carried out on a grand scale and places like Kovalam turns into the epitome of extravaganza.
2How to Reach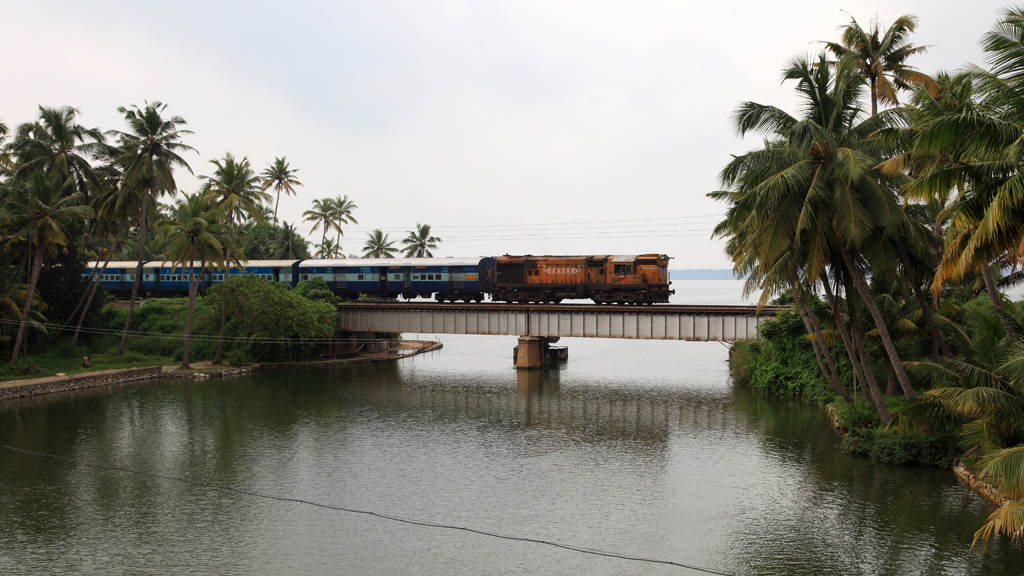 The city is well-connected with other cities inside and outside Kerala by road. There are state-run buses that you can make use of, or even hire a cab or take your own vehicle for a road trip.
One of the largest railway stations in Kerala belongs to Trivandrum, and it is located in the heart of the city. You can board a train to Trivandrum from almost all the major cities in the country.
Trivandrum International Airport is located just 6 kms away from the city and has flight connectivity to almost all the corners in the globe, as the airport witness a steady influx of tourists on a daily basis.
3Places to Visit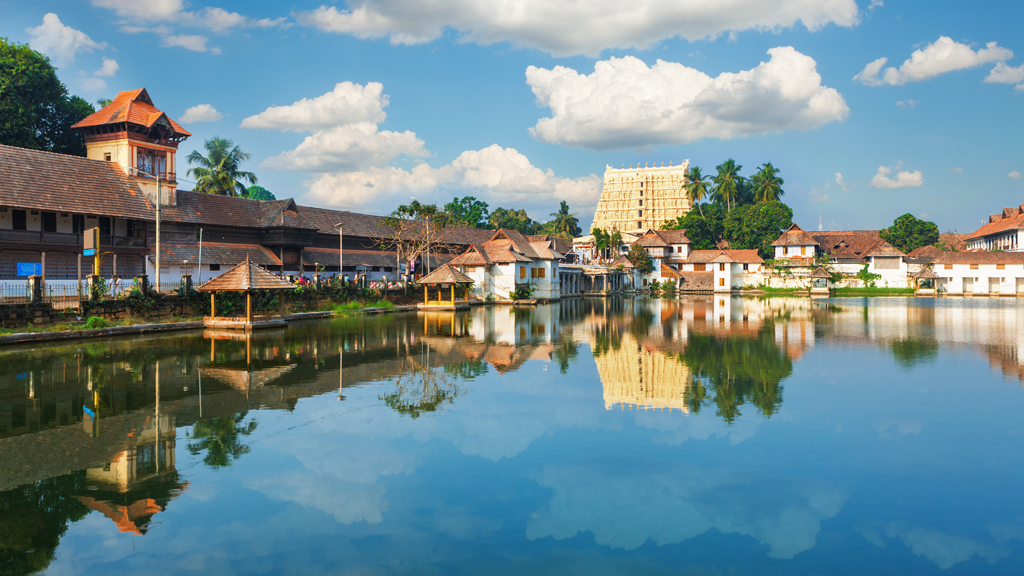 The city which has an almost equal population of Hindus, Muslims and Christians, hence has many beautiful places of worship to visit, and have a spiritual time. Padmanabhaswamy temple and Attukal temple, among others, are two of the most-thronged world famous Hindu religious destinations. The former is famous for its structural design and is touted as one of the richest temples in the world. Beautiful churches and mosques, often with architecture worth marveling at, too add to the serenity of the city.
For the beach-lovers, Thiruvananthapuram is truly a paradise. Kovalam, Shangumukham, Veli Tourist Village, Poovar Island Resort, etc. are sure to offer unforgettable experiences with some spectacular sunsets and sunrises. Interestingly, each beach provides you with a unique and different experience and landscape. The lighthouse in Kovalam is one unique attraction that you shouldn't miss.
For those who are keen on wildlife, Trivandrum has something to offer you too. The Neyyar Wildlife Sanctuary and Thiruvananthapuram Zoo are must-visits. The zoo is located in the heart of the city, and is the oldest of its kind in India. The reptile house located near the zoo premises that is also home to anacondas makes for an interesting visit.
Now, for those whose calling comes from the hills, Ponmudi or Agasthyakoodam is the place to go. Especially during monsoon, the mist covered hills will turn your trip into a mesmerizing experience. Bonacaud, which is the base station of Agasthyakoodam, has a tea estate and offers scenic views that will definitely enrich your experience.
The Napier Museum, Kanakakunn Palace, Kuthiramalika Palace and Padmanabhapuram palace, among others, give insights about the place's royal era and are sure to entertain the history buffs. Most of them have unique and impressive architectural features.
4Things to Do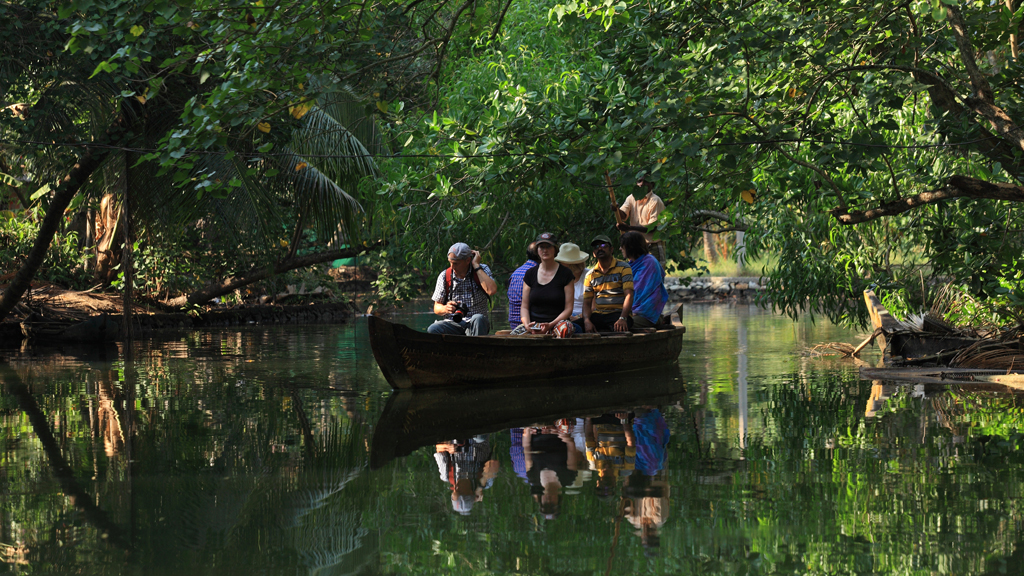 For a place so replete with religious sites, it only makes sense to have a spiritual trip, no matter what your faith is.
Trivandrum also has a number of spots that cater to your well-being. Apart from Ayurvedic treatments for specific ailments, you can also treat yourself to spas and massages to relax and take a fulfilling break from the hectic lifestyle.
With the number of lakes and backwaters and beaches Trivandrum has, it is no surprise that the place has much to offer to those who are into water sports. Surfing, snorkeling, etc, are done under expert guidance. Paragliding and boating are other activities you can try.
The city is nestled between hills and a lot of them are popular sites for trekking. Chill out in the lap of Mother Nature, basking in the terrific view that hill stations like Ponmudi, Agasthyakoodam and Bonacaud has to offer. However, take climatic conditions into consideration and seek the help of guides or locals before venturing in. Apart from that, The Academy of Mountaineering and Adventure Sports in Trivandrum offers a variety of activities that are sure to send your adrenaline rushing.
Although shopping is not one of the most prominent attractions, like that of Bangalore or Mumbai, there are places you can explore and collect souvenirs. You will find many of the streets lined with second-hand book stores, while for traditional handicraft and handloom products, you have government run stores. Shops in places like Kovalam too sell a variety of products ranging from quirky, boho clothes to handicrafts and antique items.