If love and romance has to be expressed in one word, it must be 'Kerala'! Yes, Kerala; or the God's Own Country, flaunting its soothing beauty on the coastlines of Arabian Sea is one of the most prismatic and romantic destinations in the whole of India!
Romancing the swaying waves of the Arabian Sea, having a tryst with the silent backwaters and ushering life with its lush greeneries, this South Indian state proves to be an ideal escapade for the romantic vacationers.
Well, this is not it all! Let's take a virtual trip through this alluring state and explore some of its most romantic and must visit holiday destinations:
1Wayanad
It's your honeymoon. Why not take your partner far away to a fantasy land where love and happiness coexists, where openness and romance comprehends each other, where emotions and passion completes each other? And, if in case, you want to get these experiences, you must plan your honeymoon trip to Wayanad!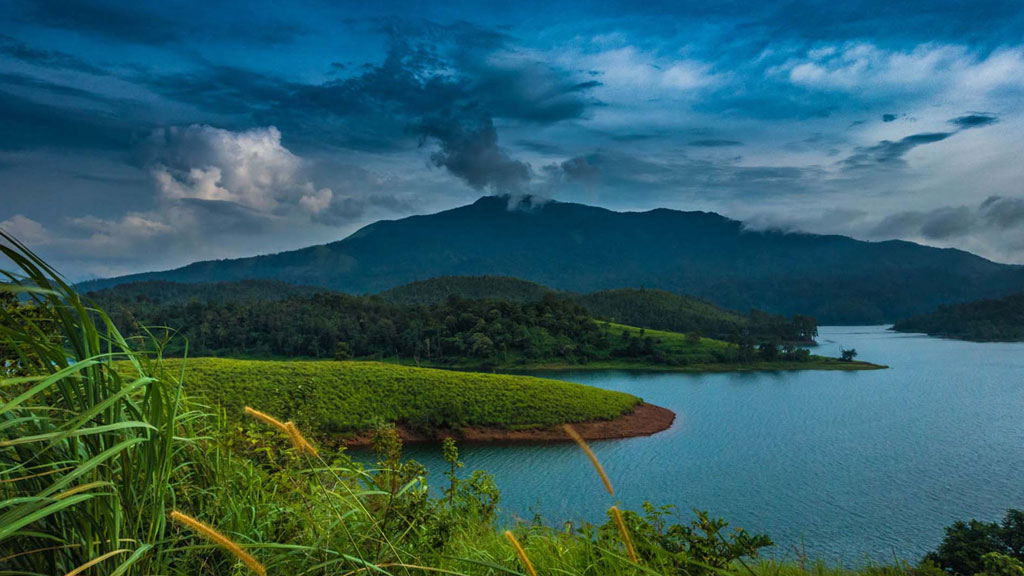 A fairyland in the bosom of Western Ghats, this promising hill station is one of the most surreal and desired honeymoon destinations in Kerala. Heart-warming weather, lofty peaks, towering hills, never-ending plantations, and the scenic beauty that exists in this piece of heaven, will surely bring both of your souls closer than you can even imagine!
2Munnar
Missing out Munnar while thinking about the most romantic holiday destinations in Kerala is no less than committing a crime! Adorned with lush and green tea plantations, rolling hills and mountains, a visit to this quaint yet picturesque hill station is among the most romantic tourist destinations in Kerala.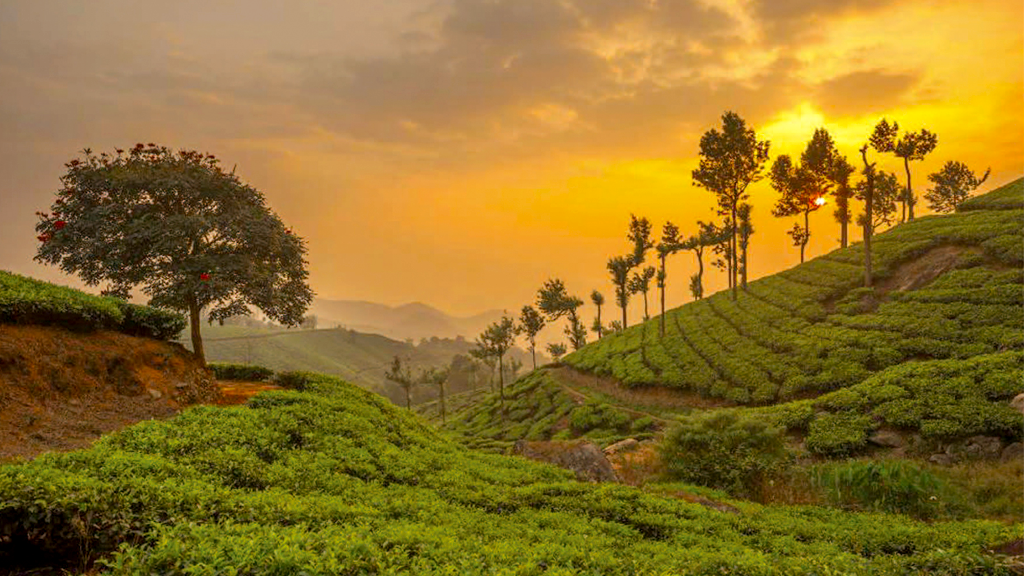 While in Munnar, you not only can enjoy its salubrious beauty, but can also indulge in an array of fascinating activities and things to do in Kerala. Take a walk through the aromatic tea gardens, trek the hills and mountains, enjoy cycling around, visit some of the popular tourist spots or simply laze around, Munnar will surely cuddle up your holidays.
3Nelliampathy
Love is when two souls become one! Love is when emotions speak louder than words! Love is when you understand all her feelings or she showers all her tenderness on you! And if there any honeymoon destination in Kerala that defines love in the most vehement ways, it has to be Nelliampathi in God's Own Country.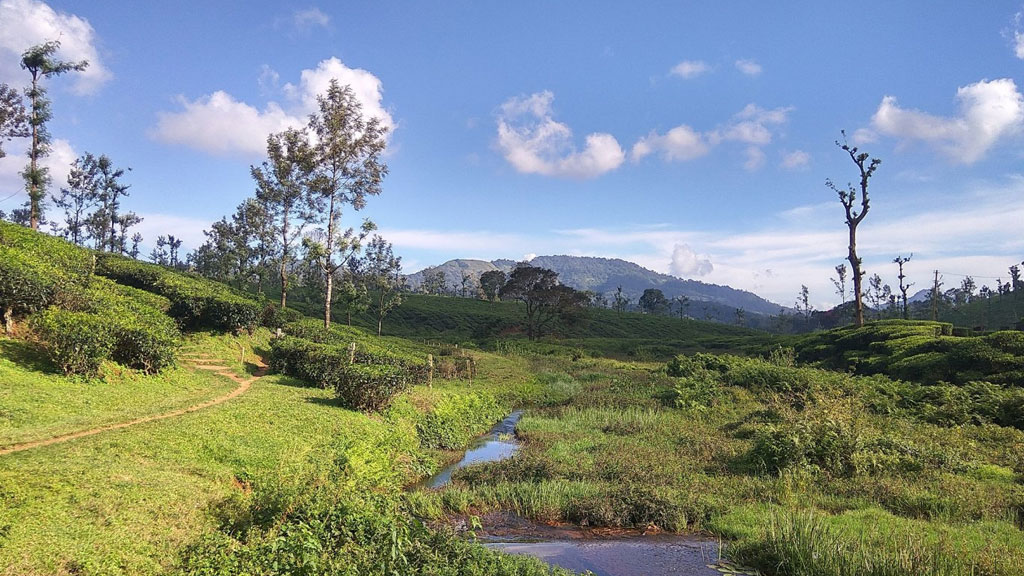 Located around 60km from Palakkad, Nelliampathi or Nelliyampathy is among the tiniest hill stations in Kerala. Flaunting her grace and romanticism away from the maddening crowd, this could be the most romantic hill station you can find in India's map.
4Ponmudi
Promise each other love for the lifetime and beyond while being cossetted in each other's arms. Behold the enchanting beauty of the rising sun while being accompanied by your better-half. And bring each other all the hopes to shine above all, to rise above all, to love above all, and to be with each other…above all!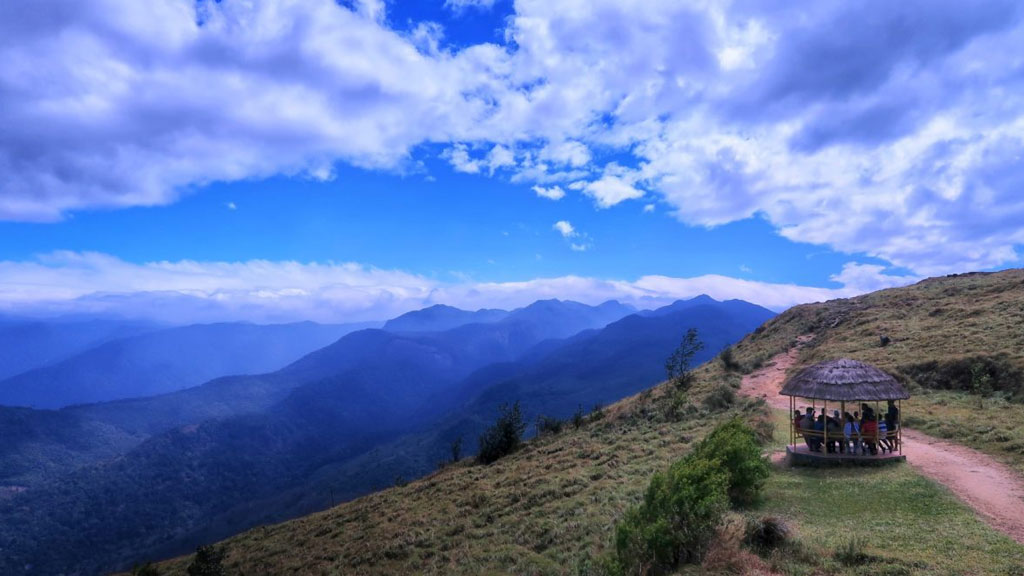 Pin-up Ponmudi as your honeymoon destination today; you will find all your dreams turning real in no time. Seated at an elevation of 1,100m above the sea level, this hill station in the lap of the Western Ghats; in Trivandrum district, Ponmudi will add all the colours of love, happiness, and being forever into your honeymoon for sure!
5Devikulam
For the love-birds planning for a honeymoon trip to Munnar, they can also visit the secluded hill station of Devikulam in Kerala. Situated at around 1,800m above the sea level, this hilly abode is among the most beautiful place for the newly-wed couples. Also, hidden away from most of the crowd, you will surely find the kind of peace, serenity, and softness around this gorgeous honeymoon destination.
6Vythiri
Let lose all your emotions to cuddle up your better half. Let her feel your love amid a mist-covered vicinity. Bring her closer and whisper those magical hymns into her ears while Mother Nature plays the most melodious tunes for you both.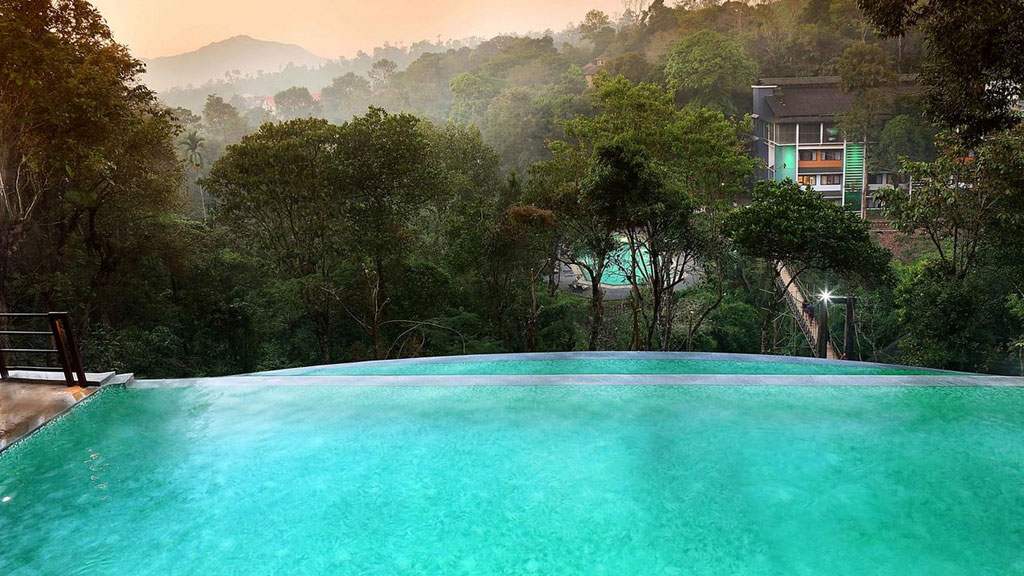 Plan your honeymoon to the quaint hill-town of Vythiri and make your honeymoon a timeless journey. No matter what the season is, the pleasant climate that exists in here will always give you reasons to love and get loved!
7Peermedu
Love and romance are just so incomplete without all the impassioned aromas and fragrances of Mother Nature! While planning your honeymoon trip, make sure that you plan it to Peermedu in Kerala.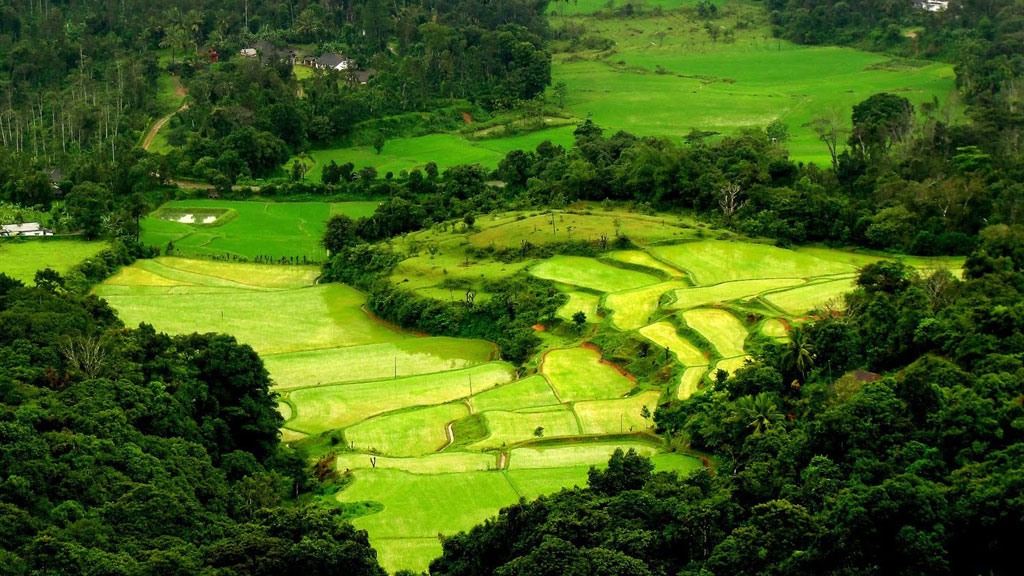 A picturesque hill station in the central part of Kerala, this is the place where the breath-taking cardamom, tea, coffee, and rubber plantations will tickle your souls with their irresistible aromas. Take him/her to Peermedu; witness how the closeness gets stronger and love takes over both of you!
8Thiruvambadi
Located around 35km from Kozhikode, this pristine hill station town on the banks of gurgling Iruvanjippuzha River can serve as a wonderful honeymoon destination. If you are searching for some of the secluded destinations in God's Own Country, you must book your tickets to Thiruvambadi today!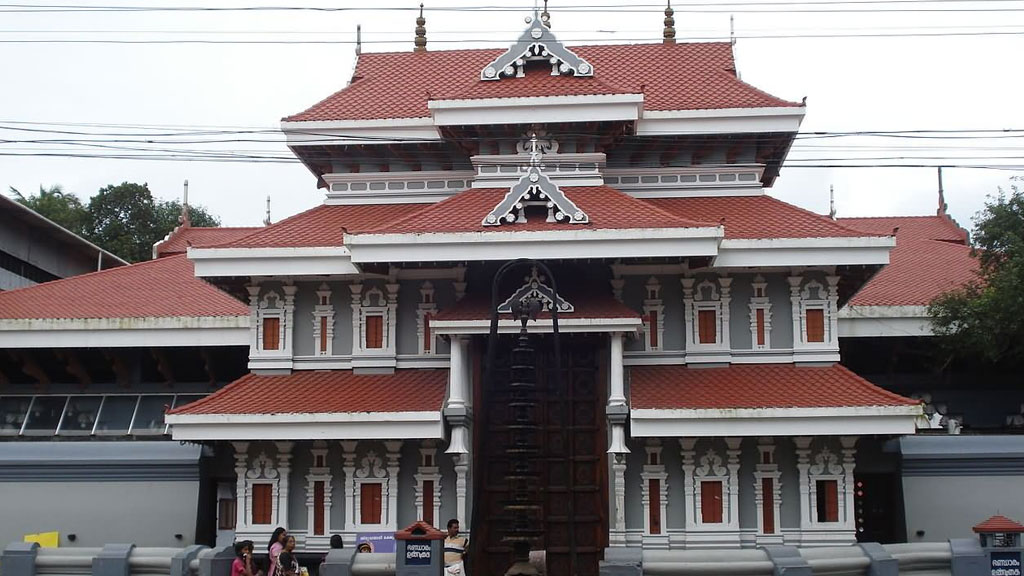 Embraced by the miraculous beauty of nature, this scenic hill town is dotted with waterfalls, array of plantations, towering mountains, and lot more. To add some more to your honeymoon, you should also visit the gorgeous Thusharagiri Waterfalls in Thiruvambadi.
9Vagamon
The first look of this quaint holiday destination might deceive you! However, if you happen to look closely, you will surely find Vagamon as one of the most silent, yet romantic holiday destinations in Kerala.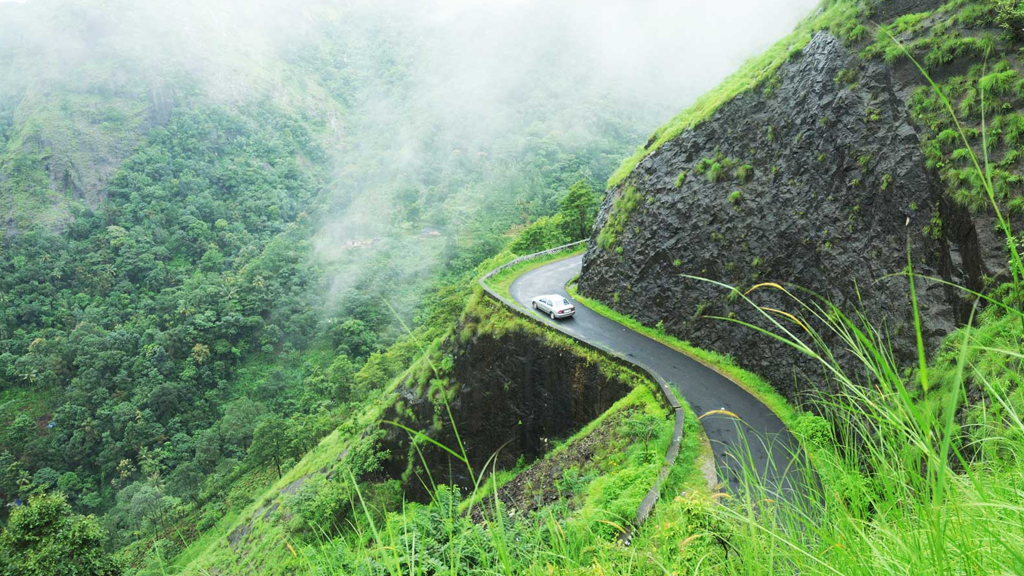 An ideal and romantic getaway to escape the usual crowd, Vagamon is known for its lush meadows, captivating grassy hills and lot more. Perched at a height of 1,100m above the sea level, though this stunning hill station was discovered during the colonial period, its beauty and charm are still untouched by the outer world.
10Charalkunnu
Well, if you are planning for a tailor-made honeymoon trip with the love of your life, you must visit Charalkunnu. A tiny, yet one of the most romantic hill stations in Kerala, this is an ideal place to surrender yourself into his/her hands, and just sing the sonnets of love!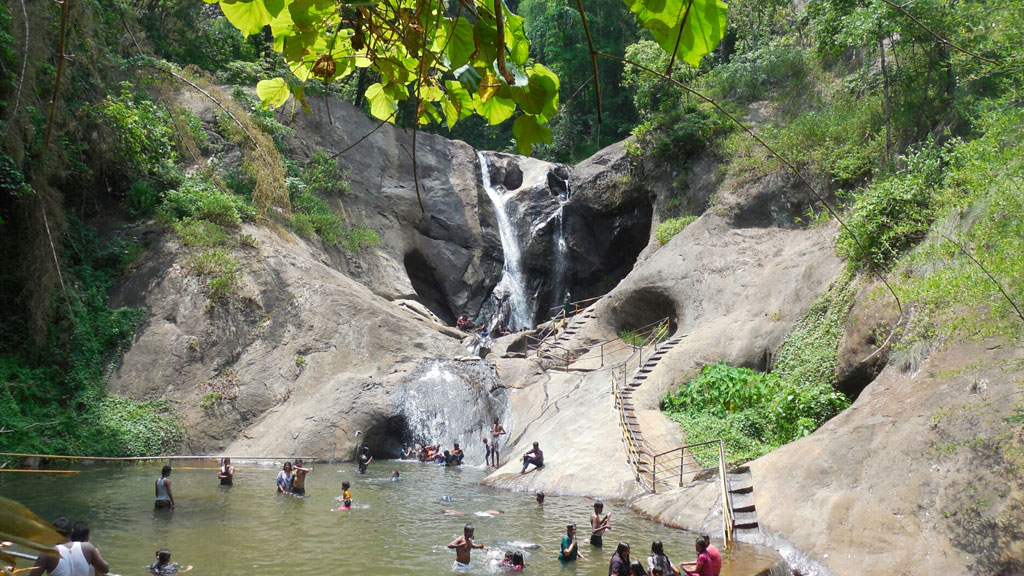 Situated in the Pathanamthitta district of Kerala, Charalkunnu offers the most promising sunrise and sunset views. Adding more, its low-lying picturesque valleys and Pamba River flowing through them will keep the both of you soaked with all the love and emotions!
11Marari Beach
Love her to the beach and back; hold her hand, take her on a romantic walk, and stroll across the golden sand while the crispy sea breezes enchants both of your souls. Plan your honeymoon trip to the enchanting Marari Beach in the fishing village of Mararikulam in God's Own Country. Let the golden rays of the setting sun be a witness of your unconditional love for your better half.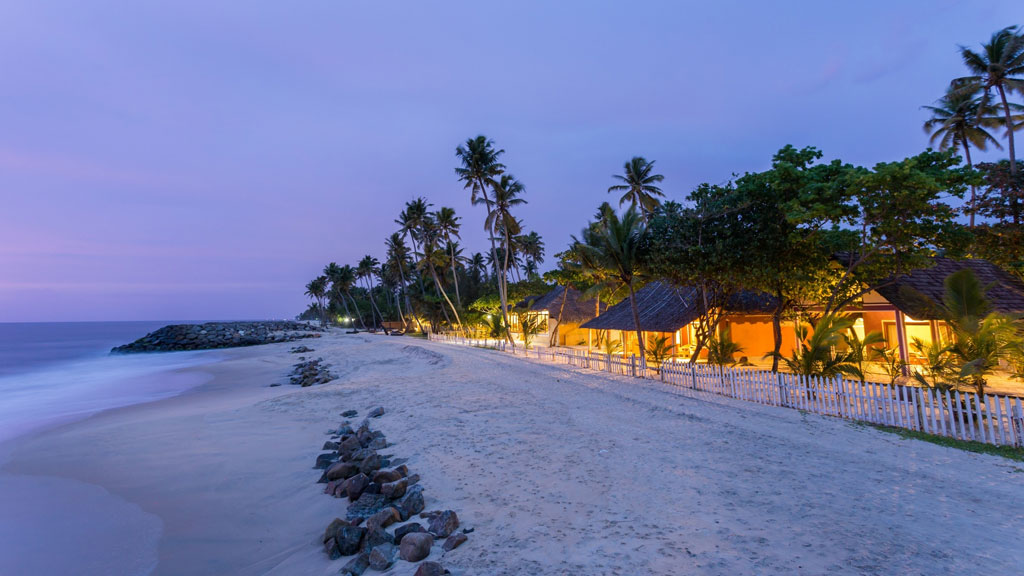 12Varkala Beach
Last, but not the least in the list of romantic destinations in Kerala is the Varkala Beach. One of the stunning, finest and virgin beaches in the country, Varkala is all about the silent beauty of the ocean, the many different colours of nature and fun-frolic moments.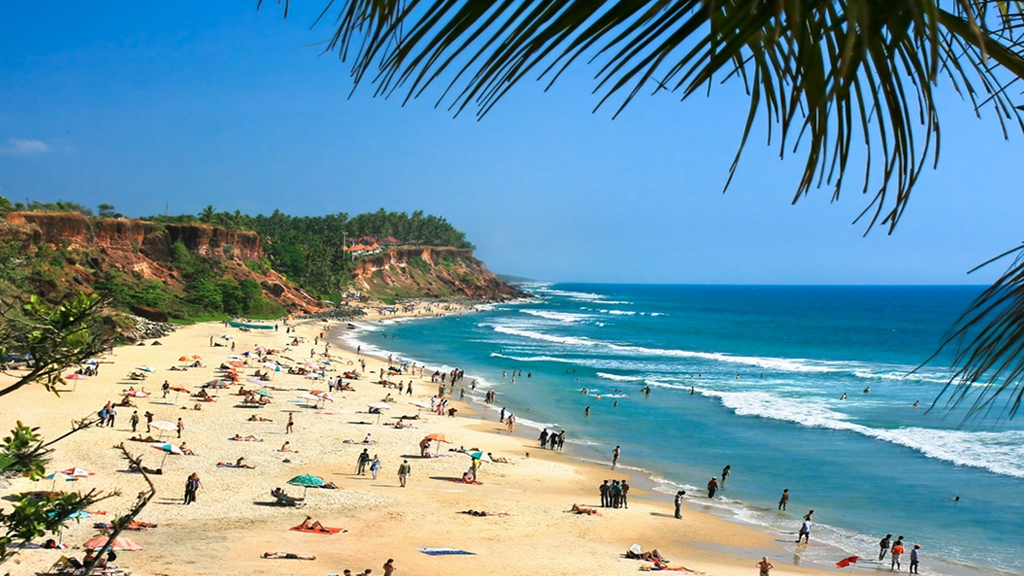 Visit this sandy delight with your better half, and you will be promised with sweet, cuddling and romantic moments throughout your holiday. Also, while visiting the Varkala Beach, do not forget to relax and rejuvenate while enjoying an ayurvedic massage, or catch the thrill with an array of enthralling water sports and games.
13Cherai Beach
How about honeymooning around a place where the soothing breezes brings you new hopes. A place where the golden sands teaches you how to overcome the hurdles and shine bright in life. A place where the lively dolphins tells you how to relish every shades of life with utmost gusto!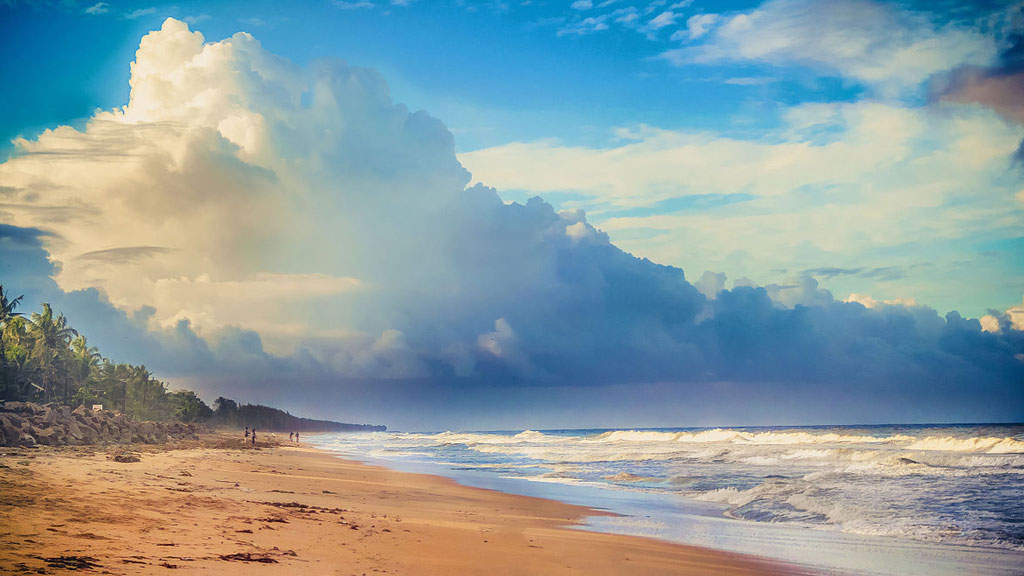 Well, on your honeymoon trip to the Cherai Beach in Kerala's Ernakulam district, you could witness all your desires coming true! In addition, you can always add an extra amount of fun-frolic to your romantic sojourn by completing a few laps with your partner or relishing on the delicious cuisines around Cherai Beach.
14Payyambalam Beach
Far away from the tedious city-life, there is one tranquil beach in Kerala that ushers love, romance, and merriment into the lives of its visitors. Known as the Payyambalam Beach, this picture-perfect destination stirs the newly-hitched souls to express their emotions, weave dreams together, and get closer!.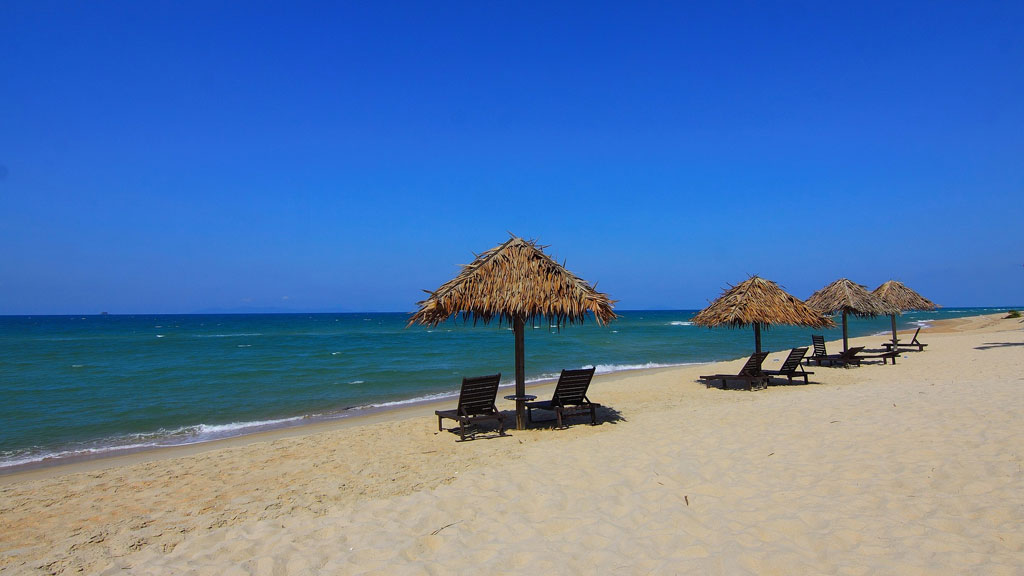 Be it the azure water around the beach or its tepid sands, its wonderful settings or its exciting offerings, you would surely enjoy every bit of this remarkable beach. Also, if both of you have an inclination towards adventure activities like surfing or swimming, you must plan your honeymoon in Payyambalam Beach today!
15Alleppey
Alleppey or Alappuzha is in fact one of the most romantic destinations in the world! Thus, it is affectionately called 'The Venice of the East'. Hidden in this scenic backwater destination is the much coveted Alleppey Beach.
Step into an enchanting world of love and romance with a trip to this gorgeous beach in Kerala! Make your significant half feel how much you adore him/her. Let your emotions fondle your partner, and the scenic beauty of Alleppey Beach do the magic for you!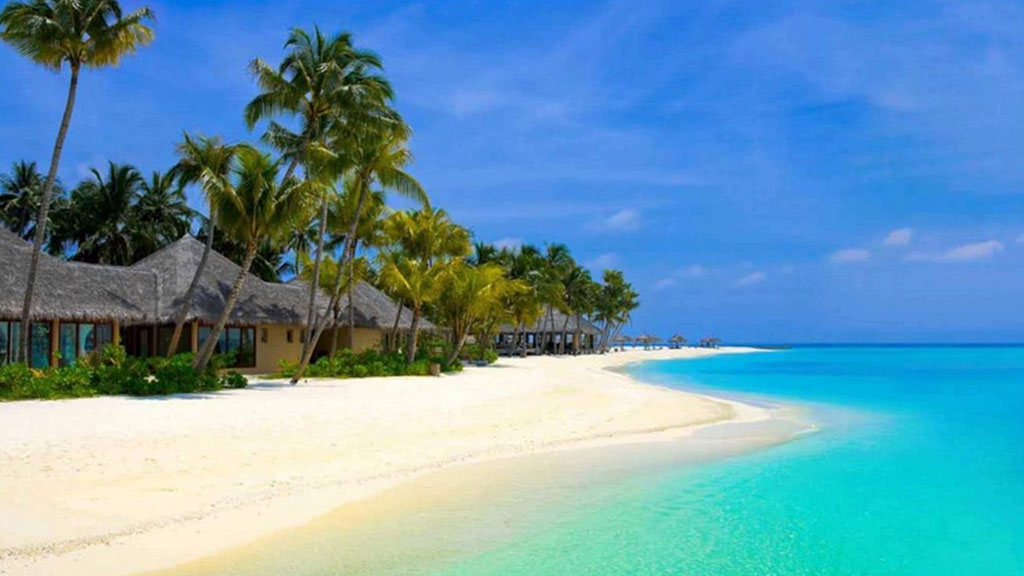 16Kovalam
If you and your better half are beach persons, you must visit Kovalam in Kerala. A sandy paradise where the never-ending waves of the Arabian Sea caresses the playful sands and casts an enchanting spell on the visitors, this part of Kerala is surely a not-to-missed destination for the love-birds.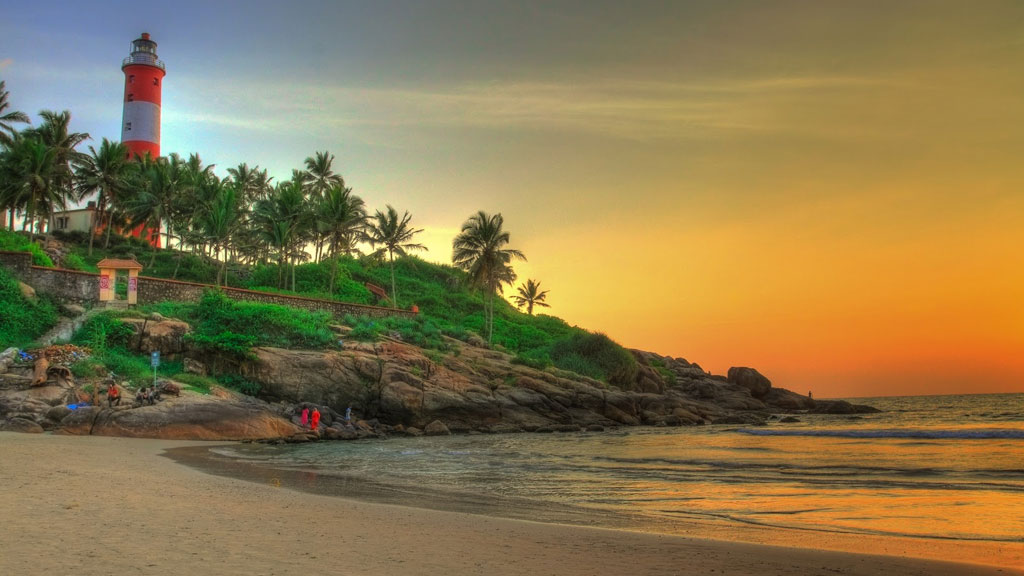 Visit Kovalam anywhere between September to March and you can enjoy the beaches in their full glory. Lighthouse Beach, Hawah Beach and the Samudra Beach are the three beaches that can make you fall in love with the untouched and salubrious beauty of nature within just a wink of the eye!
17Kappad Beach
Promise her a honeymoon poised with love and emotions! Take her to the scenic Kappad Beach in Kozhikode; let her embrace your companionship with an open heart and pour out her heart to you in return.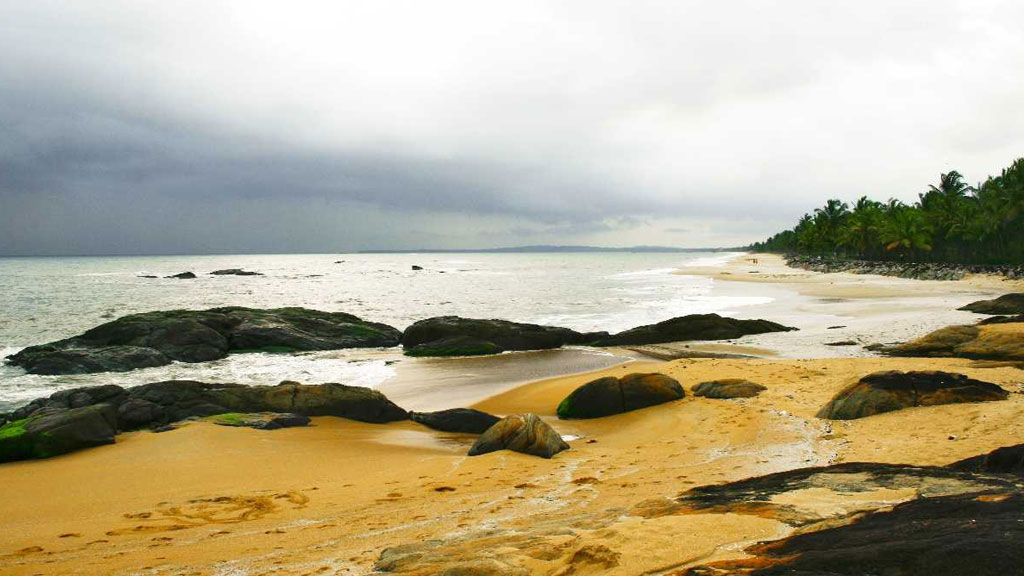 The many resorts in and around Kappad Beach knows how to keep the newly-wed couples engrossed with all the love and affection. From candle light dinners to romantic getaways, you can indulge in almost every soul-stirring activities with your partner here. Adding more, honeymoon in Kappad Bach also promise a unique flavour of history!
18Beypore Beach
An alluring beach that promises the most charming and enticing ambience, Beypore Beach is a wonderful destination to the honeymooners. Located only 15km from Kadavu, this spectacular destination is also rated as one of the most romantic day-out spots among the Kerala lovers.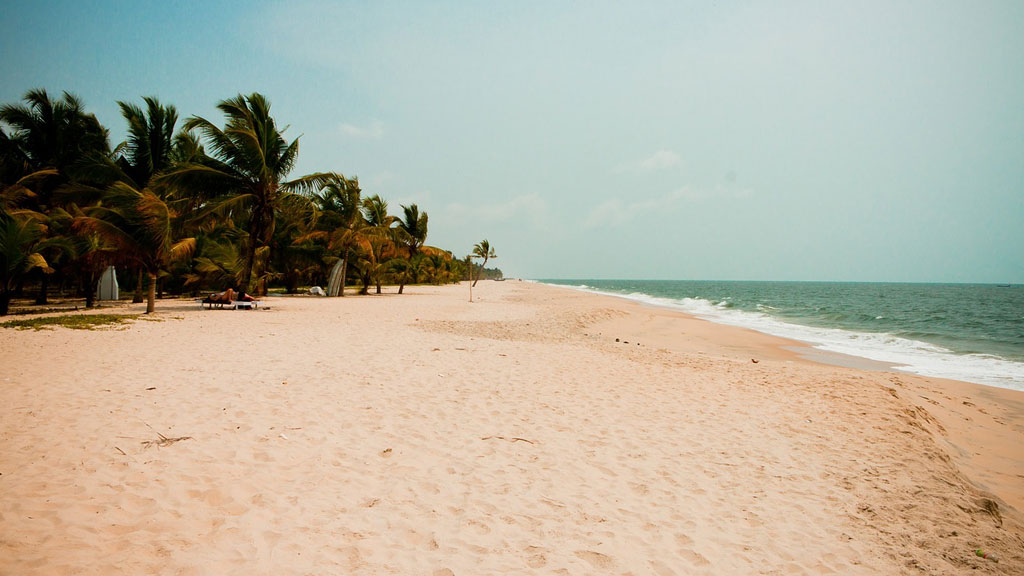 Every bit of this romantic escapade will usher love and romance into your souls. Take a walk with her along the much acclaimed Pulimuttu Walkway, feel the crispy breezes, unfold the scenic sunset views, and go for some rejuvenating Ayurvedic massages; everything just adds more tenderly emotions to your honeymoon.
19Shankumugham Beach
If your honeymoon trip includes a visit to Thiruvananthapuram, you can also plan a quick visit to the picturesque Shankumugham Beach. Located on the western side of Kerala's capital city, this beach offers everything that can make your honeymoon a fun-filled affair.
From open-air theatre to mouth-watering eating places, astounding views of the sea to exciting activities, a pleasant atmosphere to being secluded from the rest of the world, you can revel in a mixed, yet prismatic experience while in the Shankumugham Beach.
20Nattika Beach
Heart-warming backwater cruises and exciting elephant rides, and cultural programs; does this excites you to plan your honeymoon in Kerala? Well, not just you, every newly-hitched couple would die for such amazing experience!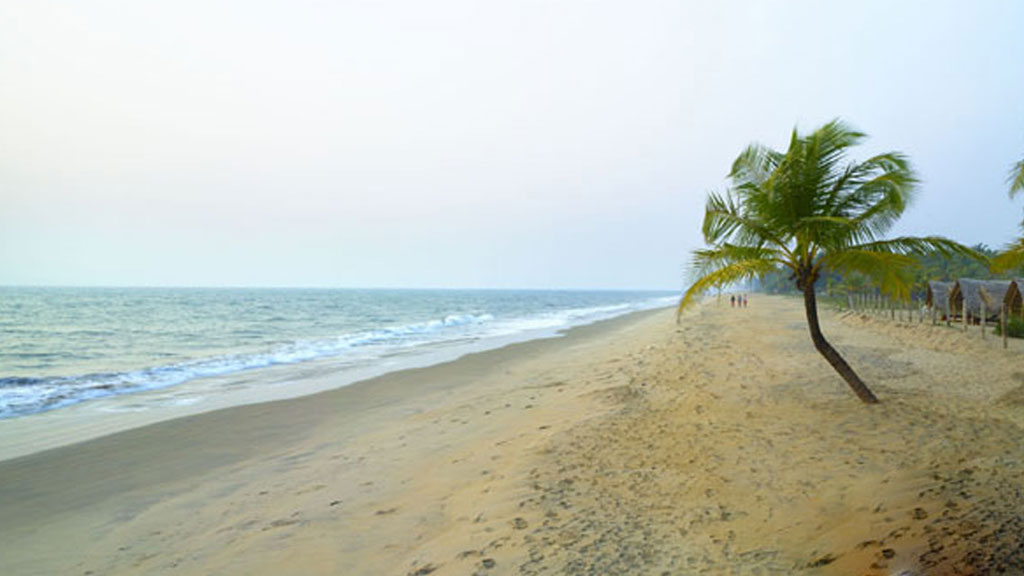 Mark your calendar and book you honeymoon dates around the Nattika Beach in Kerala today. Check-in into any of the resorts around this beach, and you will be promised with an extremely swaying experience that would incite more love and romance into your honeymoon trip.
21Alleppey
Whenever it's about romantic destinations in Kerala, Alleppey will surely be in the top few! Seating graciously on the coastlines of the Arabian Sea, it is fondly called the 'Backwater Capital' of Kerala, and it truly stands by its name!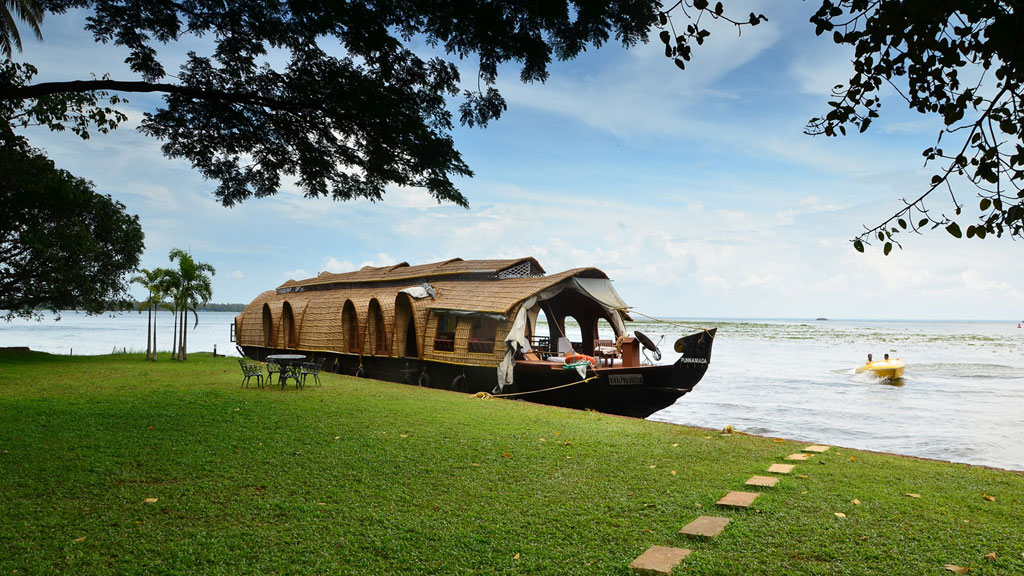 Also called the 'Venice of the East', Alleppey or Alappuzha has its own charm and grandeurs. A visit to this part of Kerala is always a candid affair and will never get completed with a backwater cruise.
22Trivandrum
Thiruvananthapuram, one of the most electrifying places to visit in Kerala, is a port city that also serves as the perfect confluence point of modernity and traditional values. Amidst the contemporary marvels of this city, you will always find all the reasons to plan your honeymoon.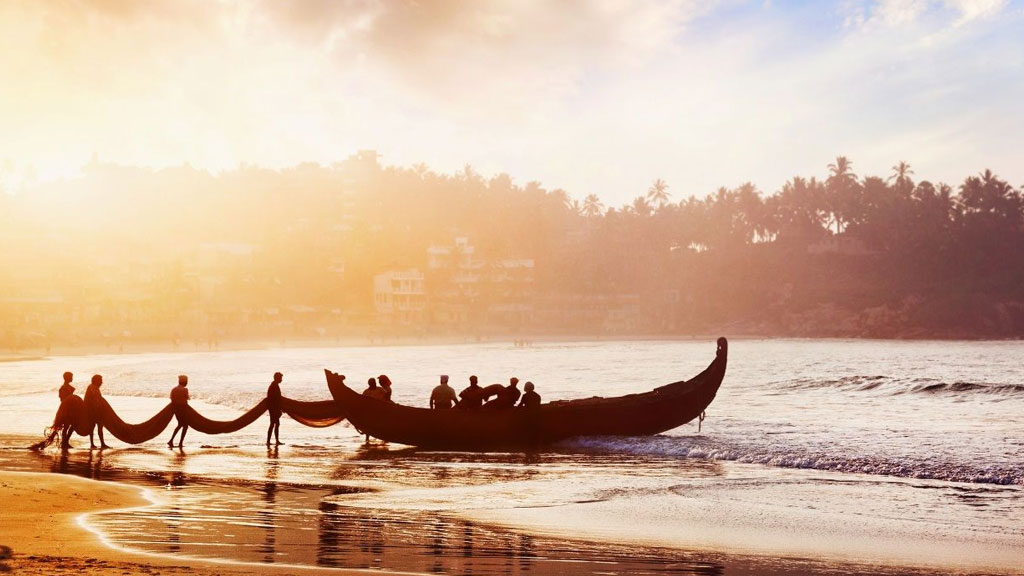 Hidden in this sparkling city, there is the Thiruvallam or the Veli Backwaters. Flaunting its gracious charm through a rustic hamlet called Veli, this backwater stretch is known for its undulating beauty, enchanting appeal, and a sense of serenity that invokes unconditional love and romanticism in the atmosphere.
23Kuttanad
The 'Rice Bowl of India' – Kuttanad is another gorgeous backwater honeymoon destination that woos honeymooners across the globe. Situated in the Alleppey district of Kerala, the virgin beauty of this scenic land can easily get you both infected, and make you yearn for more!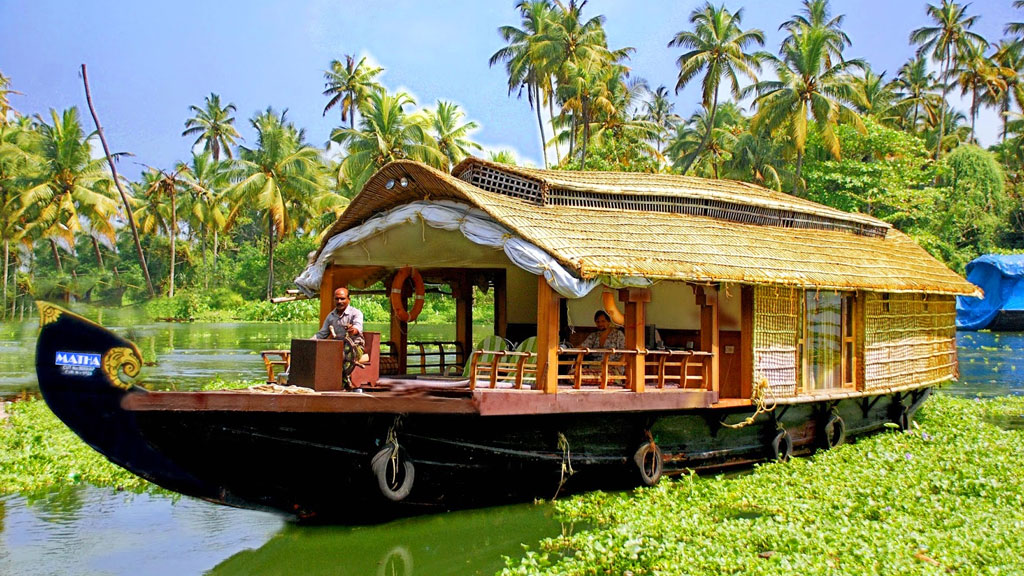 With criss-cross network of emerald canals, silent backwaters, coconut groves dotting the mainland, and the never-ending paddy fields serves as ideal hosts to lovebirds. Whether you opt for an exciting backwater cruise, go for local tours, plan for plantation tours, or something else, you will be assured with merry moments with your soulmate.
24Kottayam
While you are planning for your love sojourn, you must plan it across a destination that allows to carefree, romantic, and invigorating moments with your better half. And while on a quest to find such an amazing place, you surely cannot miss out Kottayam!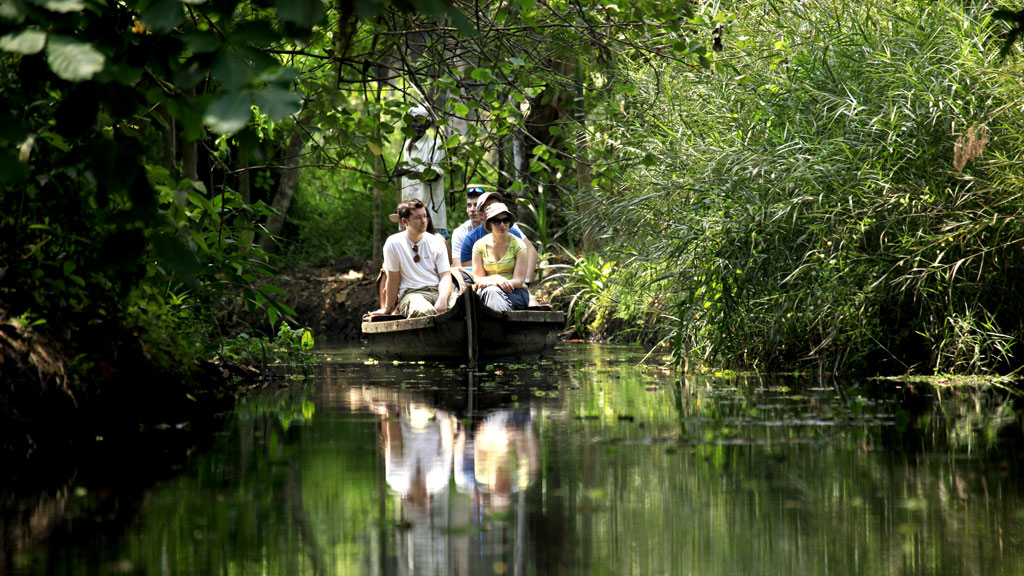 Tucked away amidst the salubrious beauty of the Indian Ocean and the mighty Western Ghats, this backwater destination in Kerala is a paradise for honeymooners and other type of visitors as well. A home to many natural marvels, honeymooning around the Kottayam Backwater has its own charm and appeal.
25Kollam
Enchanted by the alluring beauty of Ashtamudi Lake, Kollam Backwater is all about surreal and swaying moments. And in case, you are searching for most romantic honeymoon destinations in Kerala, this could be one of the magnificent choices.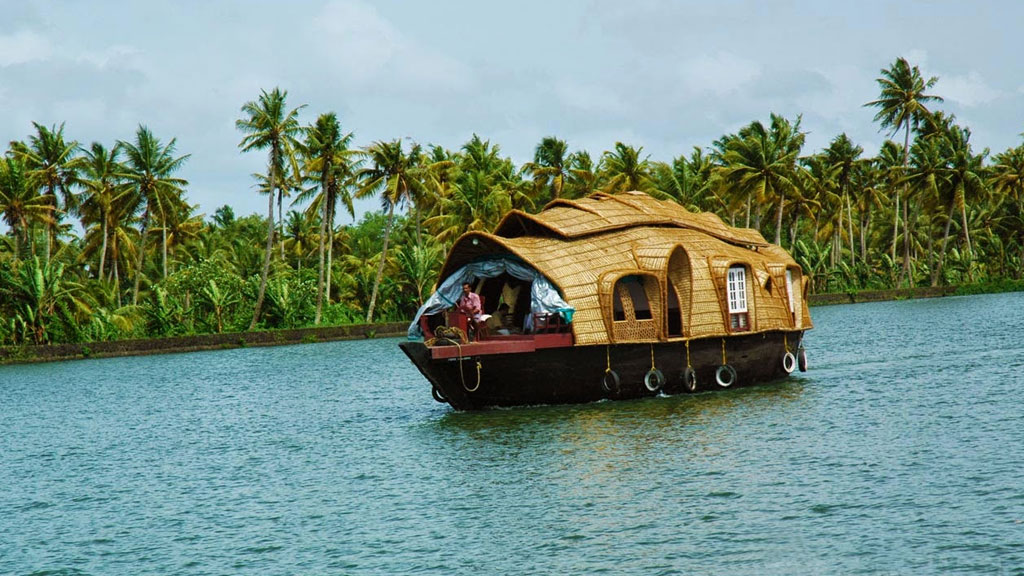 Bestowed with a prismatic and significantly long shoreline, this backwater stretch is a devout destination for backwater cruises and houseboat experiences. Book your honeymoon around the Kollam Backwaters; take your spouse for a jolly houseboat ride, shower all your tenderly emotions while manoeuvring across the turquoise water, and promise her a world filled with love and romance!
26Kumarakom
Calling Kumarakom as only a romantic destination will be very mainstream! Adorned and studded with the silent backwaters, lush coconut grooves, this part of Kerala boasts of its multiple facets. Be it for a romantic holiday amidst the pristine nature or for a pleasant houseboat cruise, nature trail or a cultural tryst, Kumarakom is the destination for you.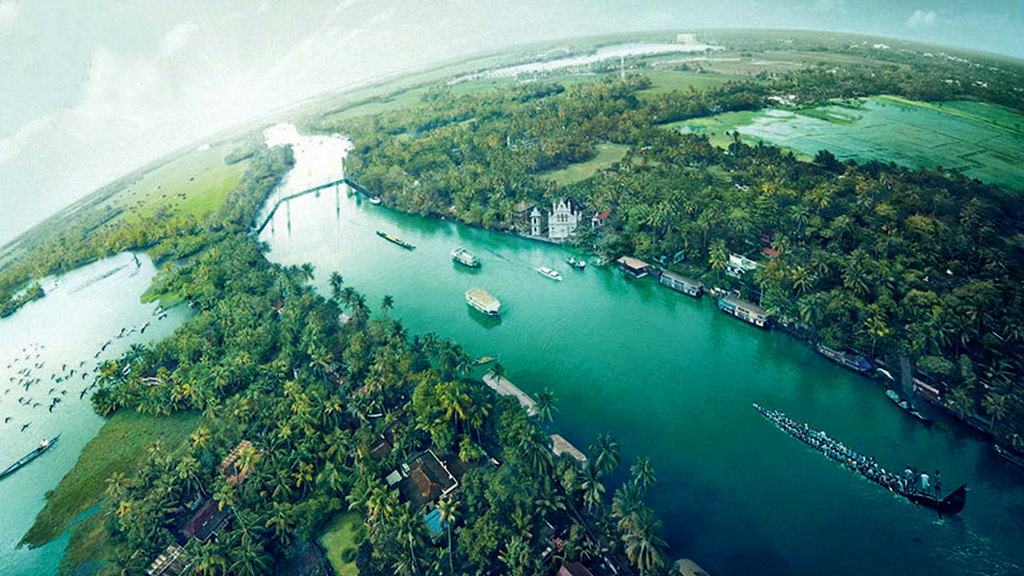 The quaint beauty of Kumarakom has a unique charm that can only be experienced! It is one such place where the nature slows down and embraces everyone with its alluring charm. If you are planning for a romantic holiday with your better half, plan your Kerala trip during the months of September to March, and you can explore the pristine beauty of Kumarakom along with many of its natural wonders!
27Cochin
Scenic beauty, glimpse of history, tranquillity, electrifying ambience, or rejuvenation; you just name it, and Cochin has it! A much sought-after honeymoon destination, this port-city offers the most poised and magical backwater experiences to the newly-wed couples.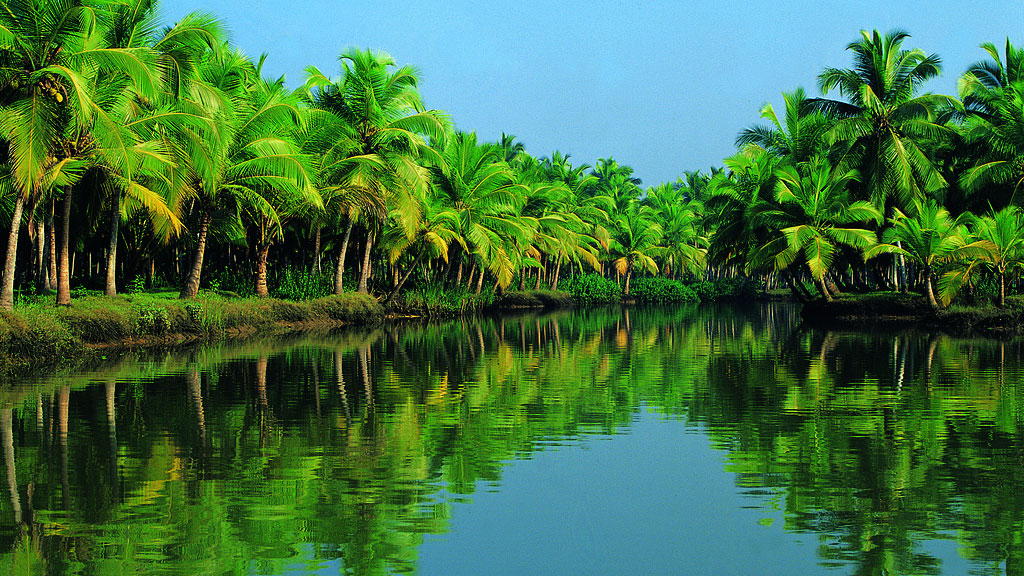 A perfect blend of relaxed as well as groovy moments, Cochin Backwaters is also known for some of the finest stays in Kerala. Starting from budget options to ultra-lavish stays, you can select from a range of hotels, homestays, beach resorts, and lot more. Also, if you both are art lovers, this destination will surely hold you captive with its bucolic past!
28Kasaragod
If your D-day is somewhere in the winter and you are planning to make your honeymoon a lifetime affair, Kasaragod Backwaters is the place for you! Unlike most of the backwater destinations in Kerala, Kasaragod Backwaters is dotted with fascinating hill ranges, scenic beaches and pristine vegetation's.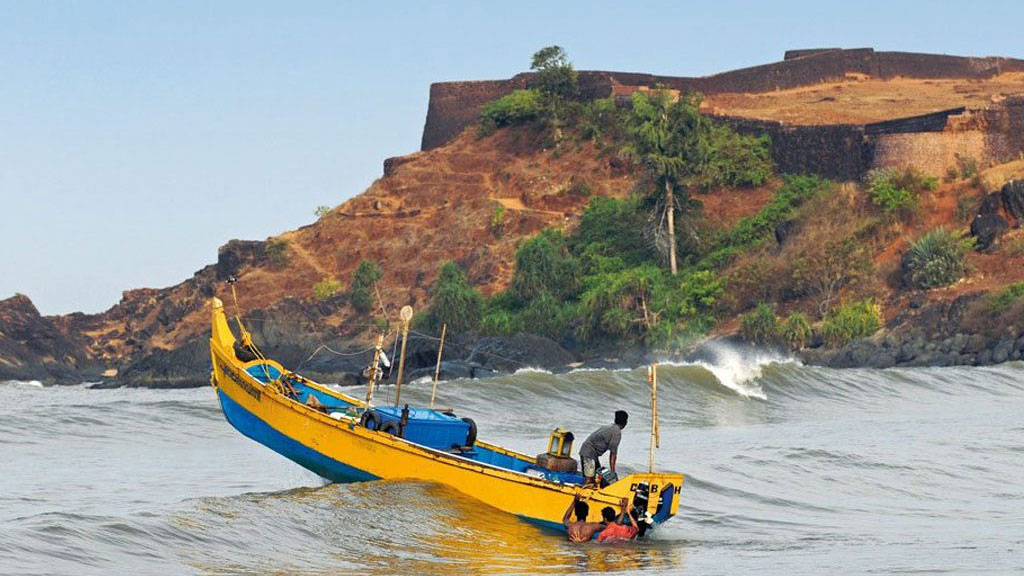 While starting the most loving journey of your life, Kasaragod Backwaters can help you kindle all your emotions, and express you more to your better-half. Bookmark this destination, and amaze your partner with a world full of love and romance.
29Kozhikode
A melting ground of many cultures and traditions, a natural kaleidoscope, and the 'Spice Capital of Kerala', this is one such destination that can get you pleasantly lost in no time! Bordered by the majestic Western Ghats with the Arabian Sea opposite to it, the backwaters in Kozhikode has an infectious charm that can put other honeymoon destinations to shame!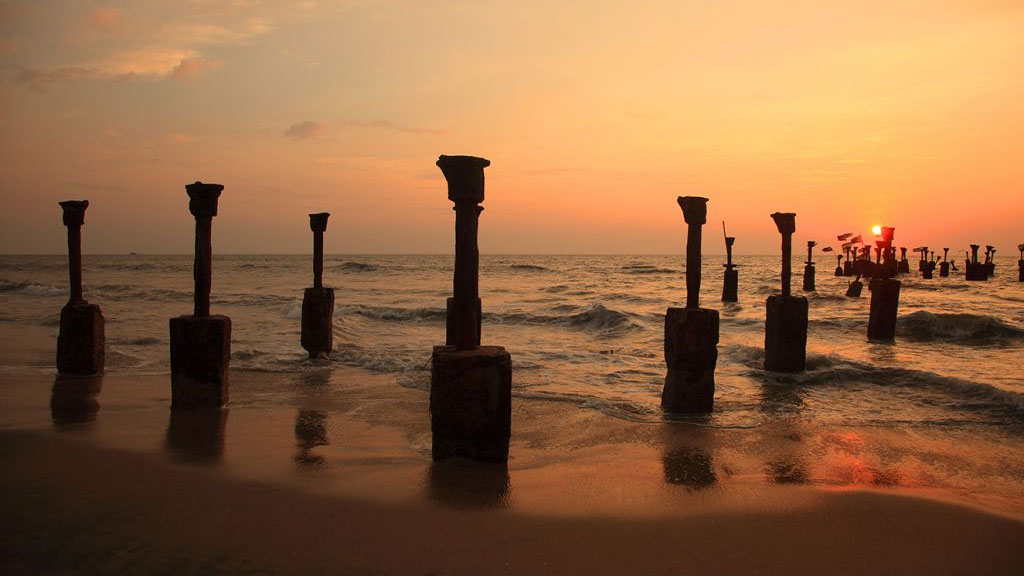 Backwater stretches in here are intricately connected with a bucolic canal network, and offers a hear-warming experience to the honeymooners. But the thing that makes Kozhikode Backwaters an irresistible honeymoon destination is its backwater cruises that take the honeymooners through a myriad list of nature's marvels.
30Poovar Island
How about spending some loved moments with your partner in a place away from the crowd? How about if both of you are always surrounded by azure water bodies? How about if you get to wake up to the tranquil sounds of Mother Nature? And how about hugging and caressing each other while being in one of the most imposing islands in Kerala?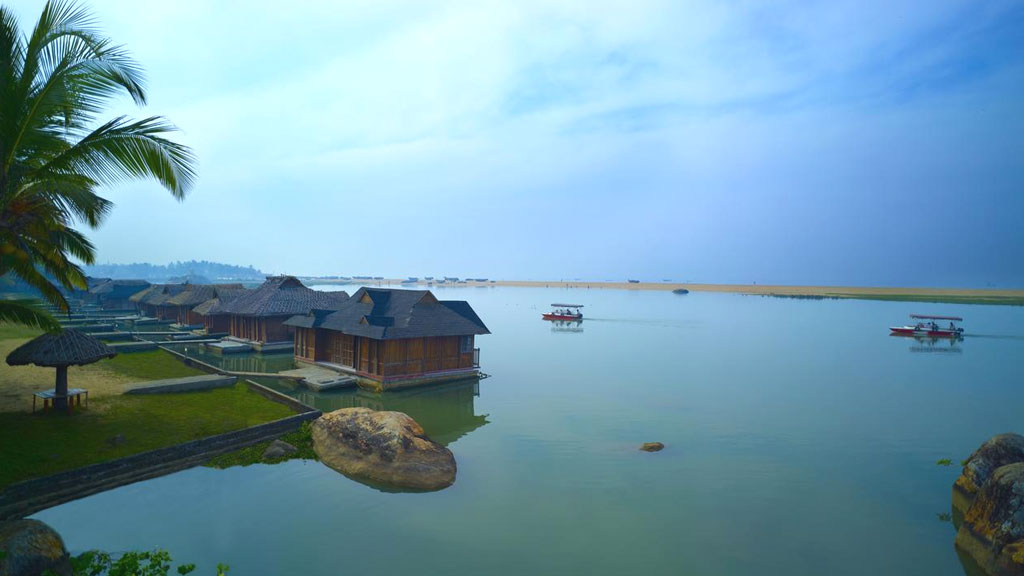 Sound romantic, right? Well, stop looking for any other honeymoon destinations, and book your tickets to the spectacular Poovar Islands in Kerala's Trivandrum district. Be there, love and emotions will find their way to you!
31Willingdon Island
Islands, water, and endearment and have an eternal bond with each other; they are so incomplete without each other! The scenic Willingdon Island in Kerala is one such place that showcase this bond in many different ways.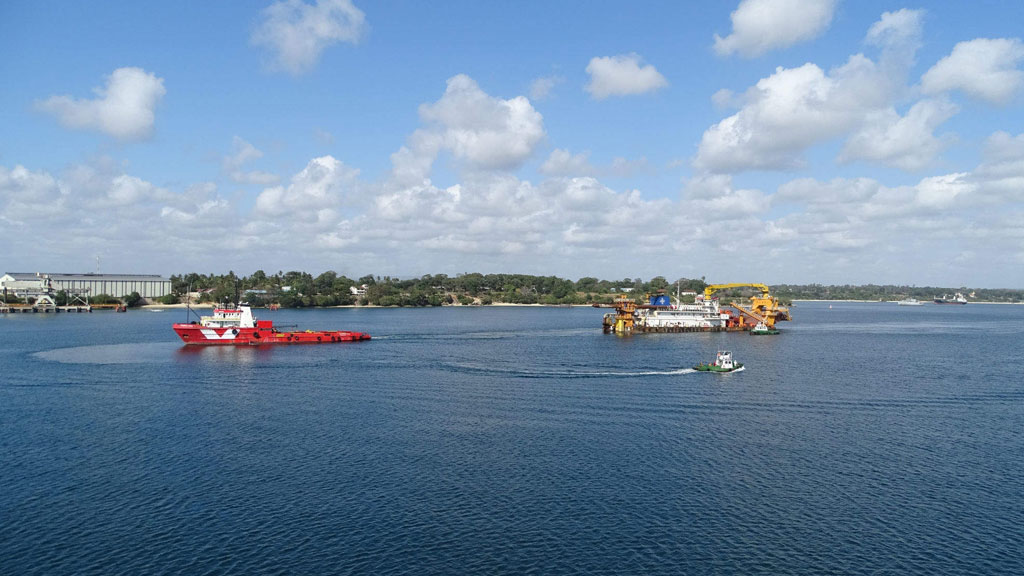 Make sure you plan your honeymoon in this breath-taking island, which is also the largest artificial island in India, and strengthen the bond that holds your souls together. Visit this magical island to unravel the secrets to a happy and blissful married life!
32Vypin Islands
A journey that begins with sharing your thoughts, emotions and feelings, keeps on getting sweeter with the passage of time. Let your honeymoon be one such journey that proliferates with every single day while bringing the both of you closer than yesterday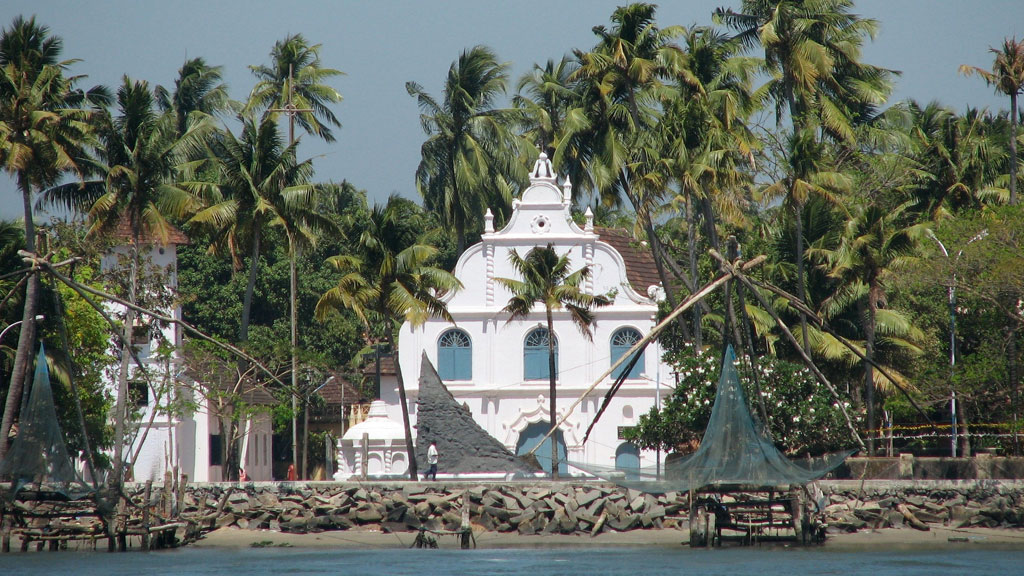 And for such a bucolic honeymoon experience, you must make it to the charming Vypin Island in the Ernakulam district of God's Own Country. A group of small islets, this mesmeric island is around 27km from the mainland and can be accessed through the Goshree bridges. While in the Vypin Island, you would also be staying a stone's throw away from the scenic Cherai, Kuzhuppily and Puthuvype beaches.
33Gundu Island
The smallest of all the islands in Kerala, Gundu Island could be your favourite day-out destination during your honeymoon trip. Located close to the port city of Kochi, this picturesque island can be well-accessed by a boat ride from Vypin Island.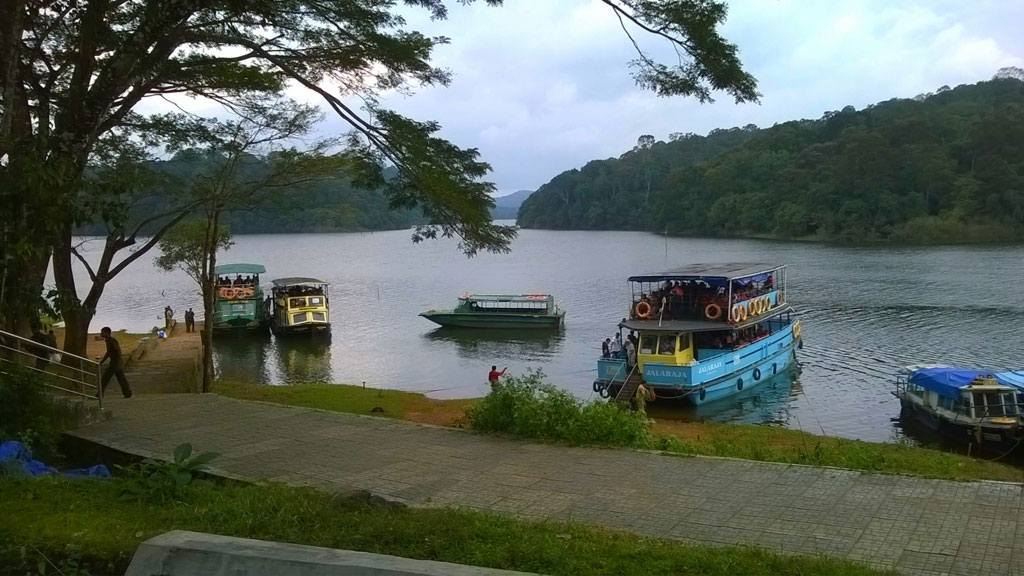 Though not recommended for overnight stays, a day visit to Gundu Island will add fun-frolic to your honeymoon tour. Dotted with lush coconut groves, the views from this island is enough to usher love, romance, hope, and liveliness into one's soul!
34Dharmadam Island
Canopied by evergreen coconut palms, this uninhabited island is among the most sought-after day outing destinations in Kerala. Around 100m away from the elegant Dharmadam Beach, it also serves as a wonderful place to click in some amazing and heart-stirring post-wedding pics.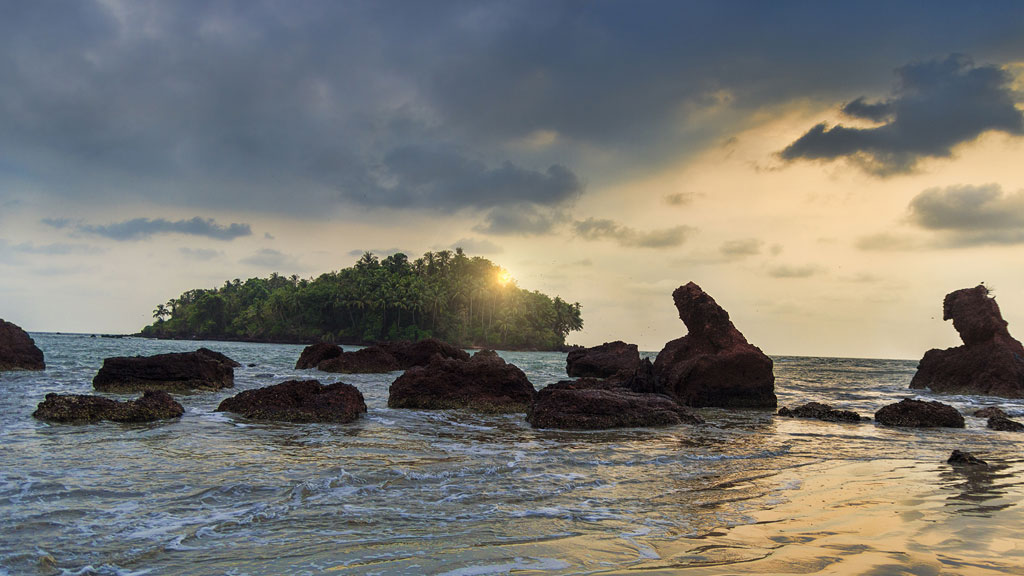 Visit this quaint island during the low tides, and you would be able to walk up to there from the beachside. Well, if a stroll around the shoreline can add more love to your honeymoon, imagine how much it would pamper your senses while walking down to the Dharmadom Islands!
35Kuruva Island
Add some dun, excitement, and enthralling moments to your honeymoon with a visit to the promising Kuruvadweep (Kuruva Island) in Wayanad, Kerala. Cossetted by the gushing Kabini River, this cluster of islets flaunts its beauty over 950 acres and entices visitors from across the globe.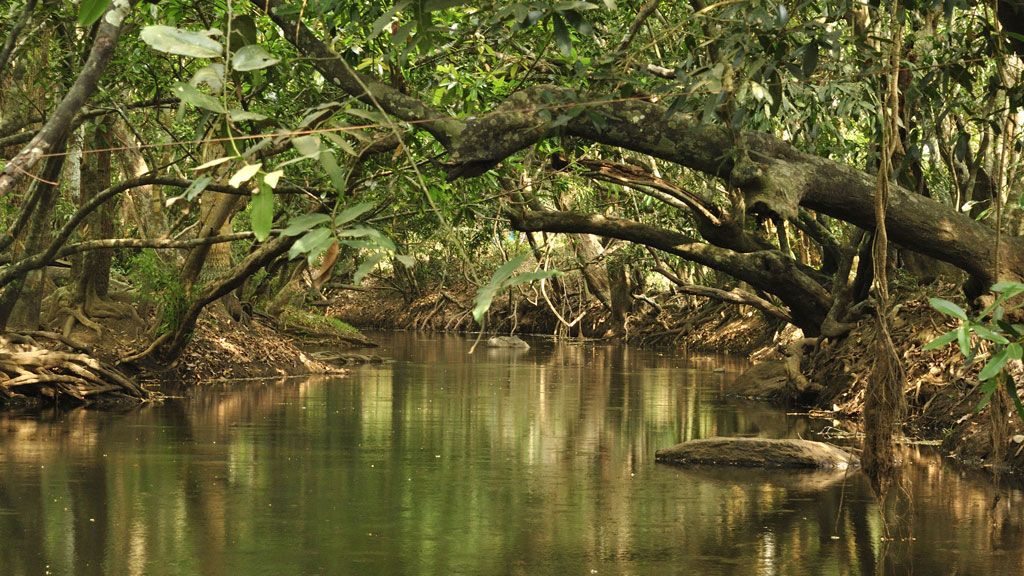 While honeymooning in Wayanad or in any of the surrounding locales, visit this scenic island with your better half. And while in here, you can simply start with exciting activities like trekking, birdwatching, boating, bamboo rafting, and lot more engrossing activities.
36Vallarpadam Island
A true marvel of the Vembanad Lake, Vallarpadam Island is also among the most gorgeous places to be in while honeymooning in Kerala. Situated close to Kochi, it can be accessed through the Goshree Bridges from Vypin Island and other parts of the city centre.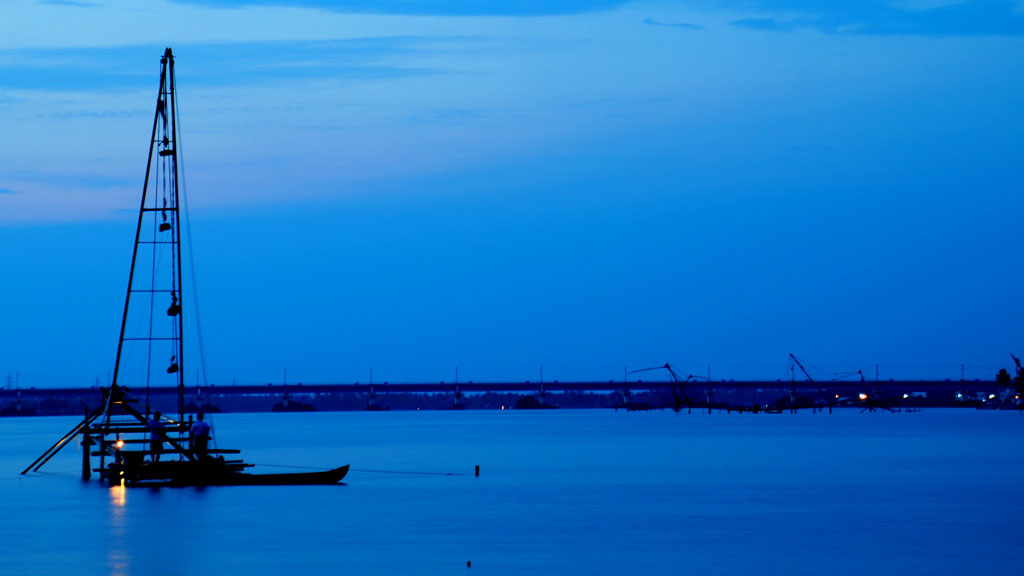 Mostly covered by scenic paddy fields, a visit to this island would surely get you people more close, and usher love and romance into your souls. The kind of peace, calmness, and serenity that exists here, cannot be found in any other honeymoon destinations in Kerala.
37Bolgatty Island
While being accompanied by the special person of your life, every moment you spend should be special. No matter what, but every breath you take should bring you guys closer. And for such a heart-experience, you must plan your honeymoon in the pictorial Bolgatty Island near Fort Kochi!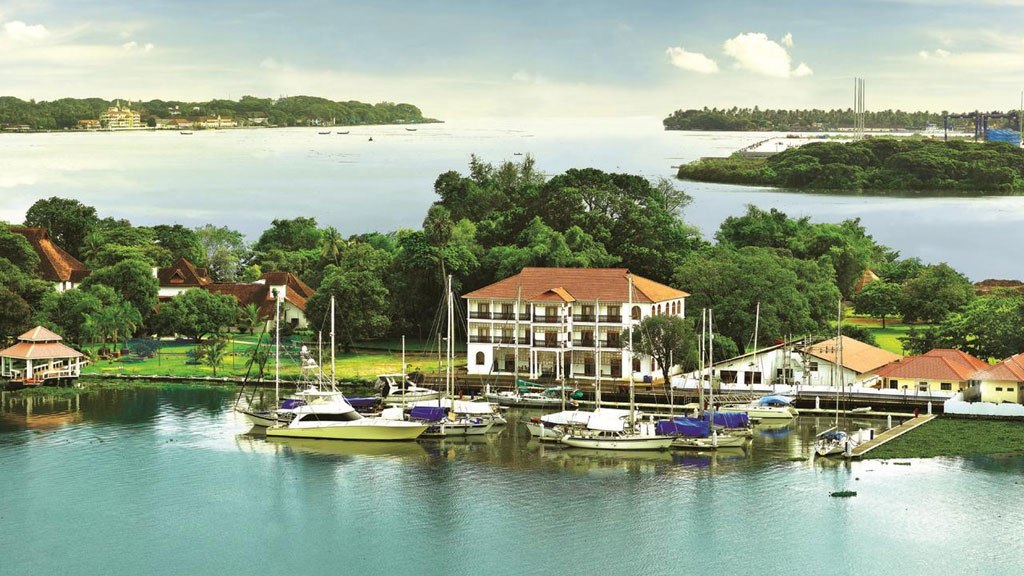 An island that is steeped with natural beauty and glorious history, Bolgatty Island serves as an ideal place where you can speak your heart out to your beloved and make him/her feel the top of the world.
Historical& Scenic Destinations
38Thiruvananthapuram
A city adorned with abundant of greeneries, scenic parks, and magnificent landscapes, Trivandrum or Thiruvananthapuram is a treasure trove for the honeymooners. Popularly called the 'Evergreen City of India', this capital city of Kerala always wears an evergreen outlook, and hence the name.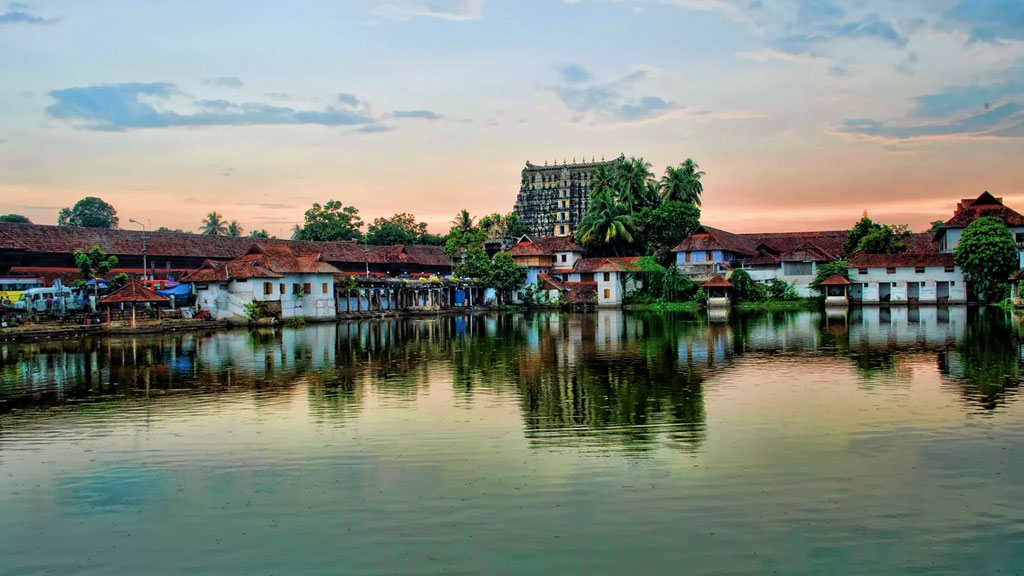 For the newly-wed couples, Trivandrum could be an ideal as well as inspiring place to be in! Arrayed with numerous attractions and tourist spots, the city teaches how to smile, shine bright, bring in hopes and aspirations, and also how to embrace life in every form.
39Thekkady
Go east, go west, go north or go south, but you will never find any place that can second Thekkady in Kerala! Located close to the border of Tamil Nadu, this breath-taking town often called the home to the captivating Periyar National Park, and attracts visitors from all the walks of life.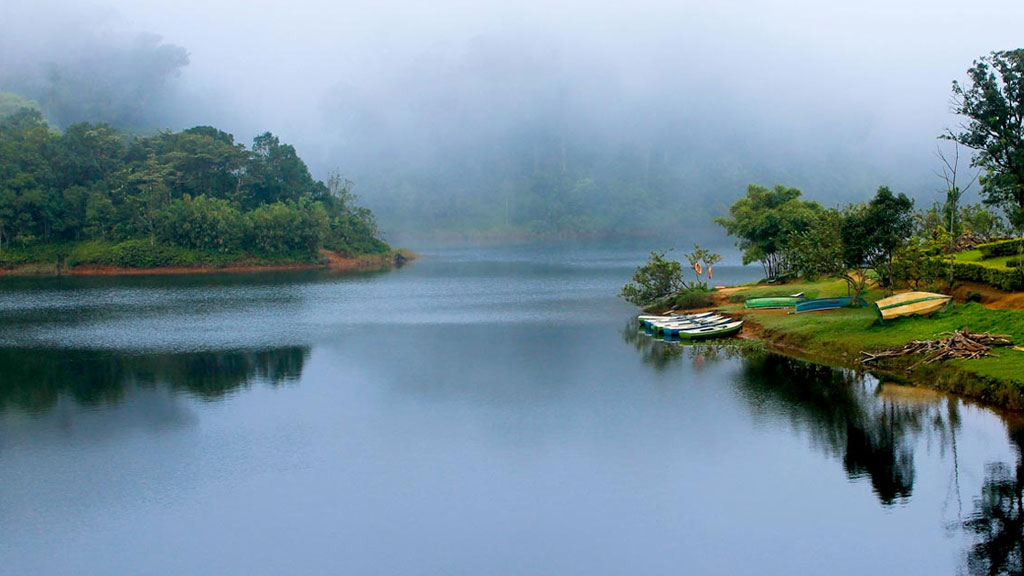 Whether you are an utmost romantic couple or the fun-loving one, adventure seeking couple or the nature loving one, you will surely fall in love with the pristine beauty of Thekkady. And while in here, you can keep yourselves engrossed with unlimited fun-frolic with activities like nature trails, romantic dinner, wildlife safari, adventure activities, nature photography, and the list goes on!
40Bekal
Whether you are planning for your honeymoon trip or just a romantic holiday in Kerala, you must change your itinerary and visit Bekal. A quaint and rustic town in the Kasaragod district of God's Own Country, this gorgeous town is a true treasure trove for the vacationers.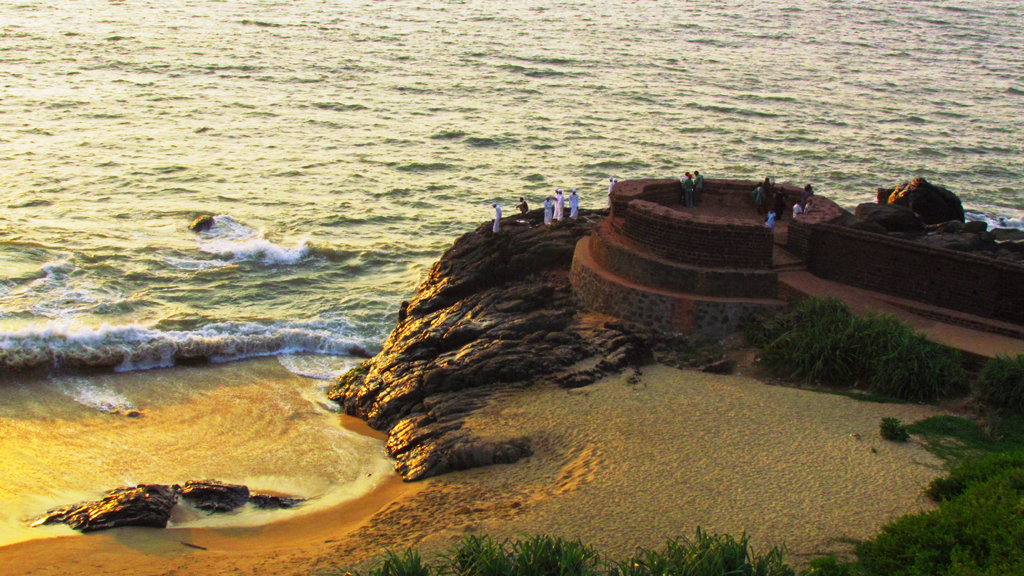 It is in this town, you will get to enjoy the perfect mixture of love and romance! Whether you are a beach lover or yearning for the backwaters, a water sports lover or want to enjoy your holidays amidst the captivating hills, Bekal will surely fulfil your desires within its first glance.
41Fort Kochi
Call it Old Kochi, West Kochi, or the 'Queen of the Arabian Sea', this stunning city in Kerala will never cease to amaze you! An indigenous home to some of the most sought-after water bodies, picture-perfect beaches, historic marvels, and lot more, Fort Kochi is all about relaxation, rediscovering history and creating memories.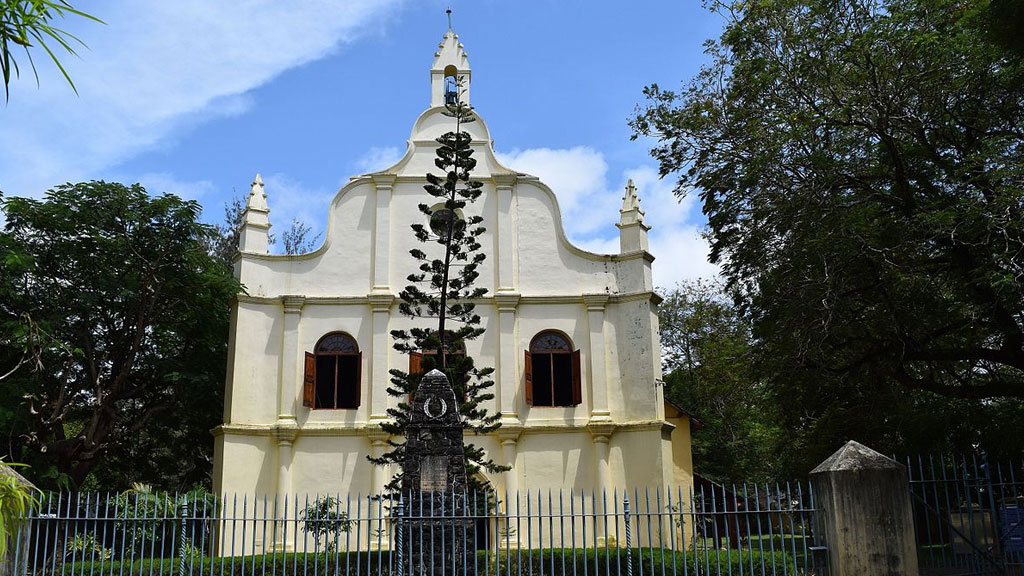 Ideal for honeymooners, this city has a lot to offer. Whether you both are nature lovers or foodies, history diggers or fun loving souls, Fort Kochi will surely satiate all your yearnings while making your honeymoon an exuberant affair!
42Kannur
Nestled away amidst the mighty Western Ghats and the Lakshadweep Sea, Kannur is among the less explored or least crowded places to plan your honeymoon. Also called the 'Crown of Kerala' and the 'City of Looms and Lores', the city has served as a major attraction point in Kerala.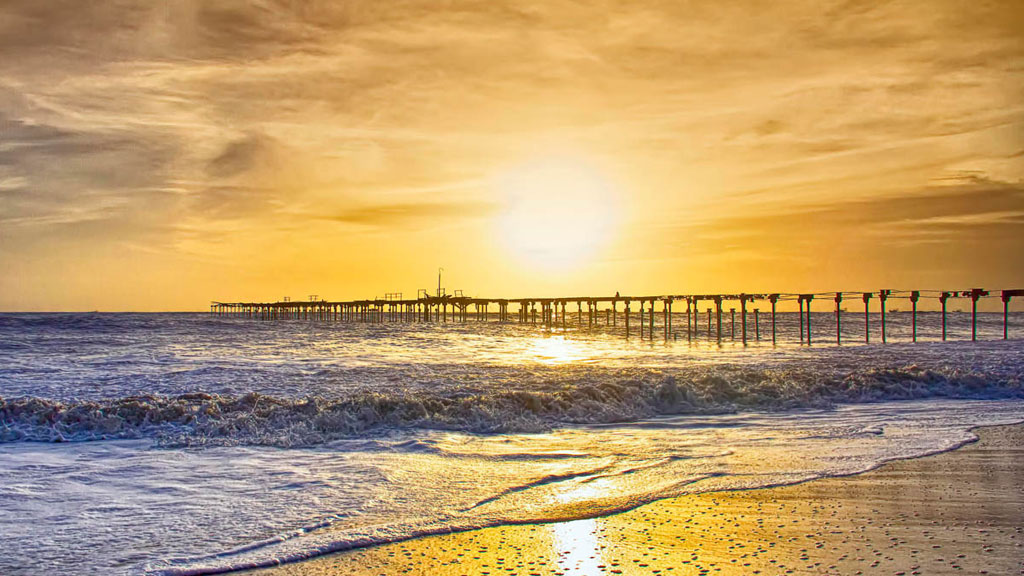 Dotted with an array of scenic place to visit and things to do, Kannur hosts almost all types of visitors and from across the globe.However, for the honeymooners, this bucolic city has the Payyambalam Beach, Meenkunnu Beach, MuzhappilangadCrive-in Beach, Baby Beach, Paithamala (hill station), Ezhimala Hill, and several others.
43Aranmula
For those couple who are looking for honeymoon destination that can add a unique blend of culture, tradition and heritage to their sweetest journey, Aranmula town is the place for them. A rustic town that is perfectly fused with rich heritage, vivid cultures, and colourful traditions, this scenic town is also revered as an important religious destination in God's Own Country.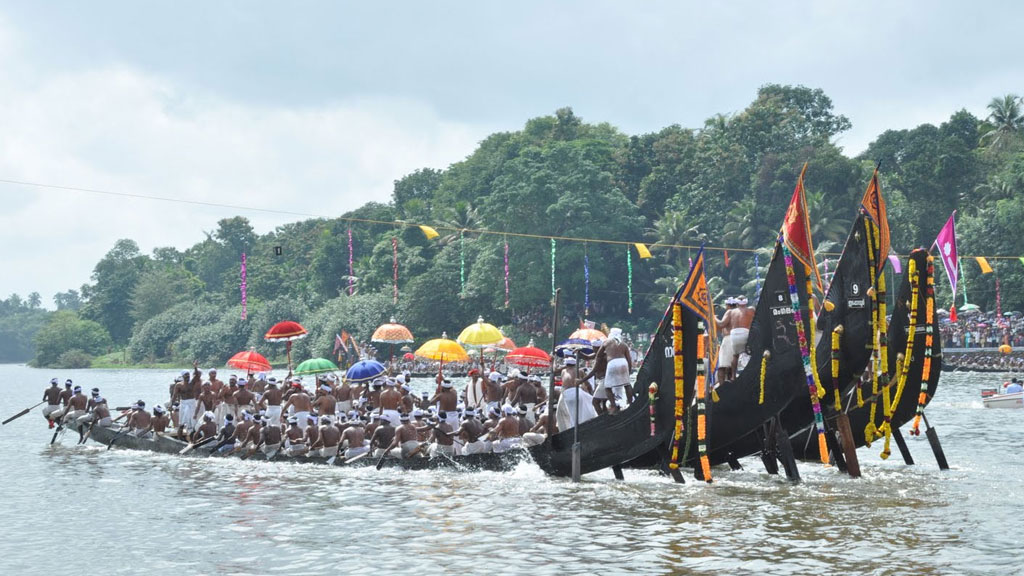 Seated alongside the banks of the gushing Pampa River, this town is around 116km from Trivandrum. Also, it is in Aranmula, where you can gift your better half with the lively and invigorating glimpse of 'Vallam Kali' or the much popular Kerala Snake Boat Race!
44Thrissur
The once a capital of the Kingdom of Cochin, Thrissur is place everyone would love to step on to mark the beginning of their married life! A city of colours, cultures, festivals, devotion, traditions, and lot more, it is in fact touted as the 'Cultural Capital of Kerala'.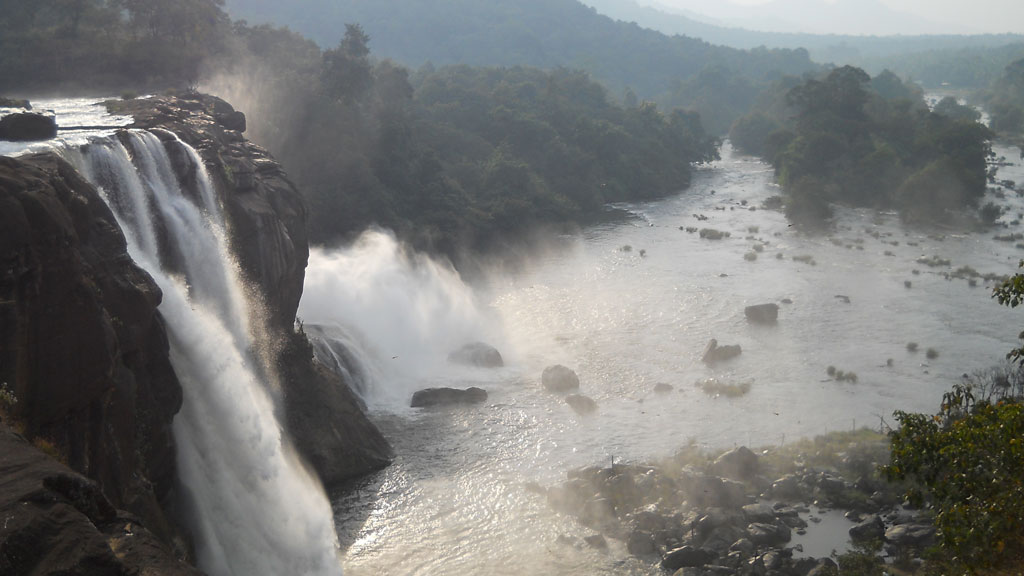 Embark on your new journey with a visit to this historic city; seek blessing from the Gods, witness how peaceful life could be, and learn more about how to endure happiness even there are obstacles on your way. Also, plan your honeymoon in a way that you can be a part of the grand Thrissur Pooram festival.
45Vaikom
Sharing border with the alluring Vembanad Lake, this historic town is a true treasure box! Situated in the Kottayam district of Kerala, this palm fringed town is adorned with the miraculous beauty of natural waterbodies, rich flora and fauna, and a heart-warming ambience throughout.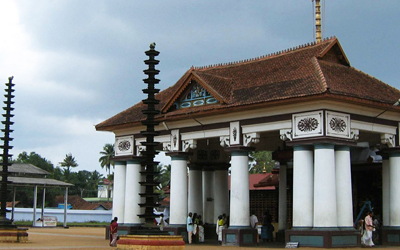 If both of you seek some secluded moments during your honeymoon, or flee to a place where you can spend some quality times without being disturbed by the outer world, Vaikom should be in your mind. Also, since the town serves a home to the sacred Vaikom Mahadevar Temple, you will always find a soothing and surreal sense of love and devotion attached within your trip.
46Thalasserry
The Land of 3 C's: circus, cricket, and cake, Thalassery has always been a centre of attraction in Kerala's history. Be it today or in the pages of history, this place has always attracted visitors and tourist from almost all corners of the globe. And thus, today it boasts of its rich and unique panoramic lifestyle.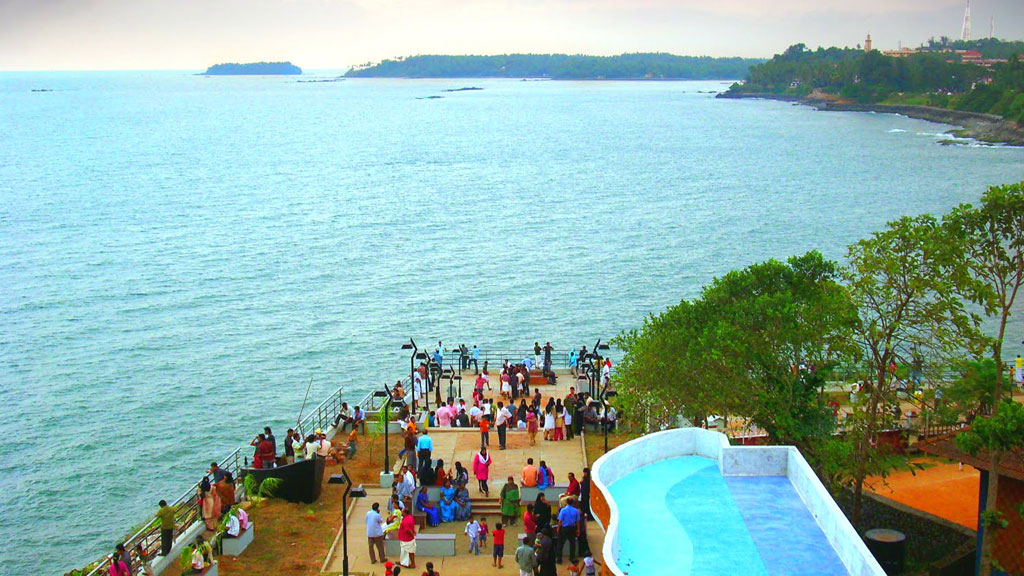 From hosting the Portuguese and British in the past, Thalassery has also hosted some of the greatest Indian cricketers. The town also takes pride for its mouth-watering sweets, confectionaries and other such condiments. And yes, the first circus from India – Great Indian Circus, was established by Vishnu Pant Chhatre from Thalasserry. Well, if you plan your honeymoon trip to this wonderful destination, your honeymoon will be no less than a piece of memorabilia for you!
47Ponnani
Life is all about how beautifully we unite our feelings and emotions, and express them to our partner! And to learn more about how to blend your feelings and emotions to your significant half, you must plan your honeymoon in the coastal town of Ponnani. It is in this town, where the enchanting Bharatapuzha River get unites with the mighty Arabian Sea.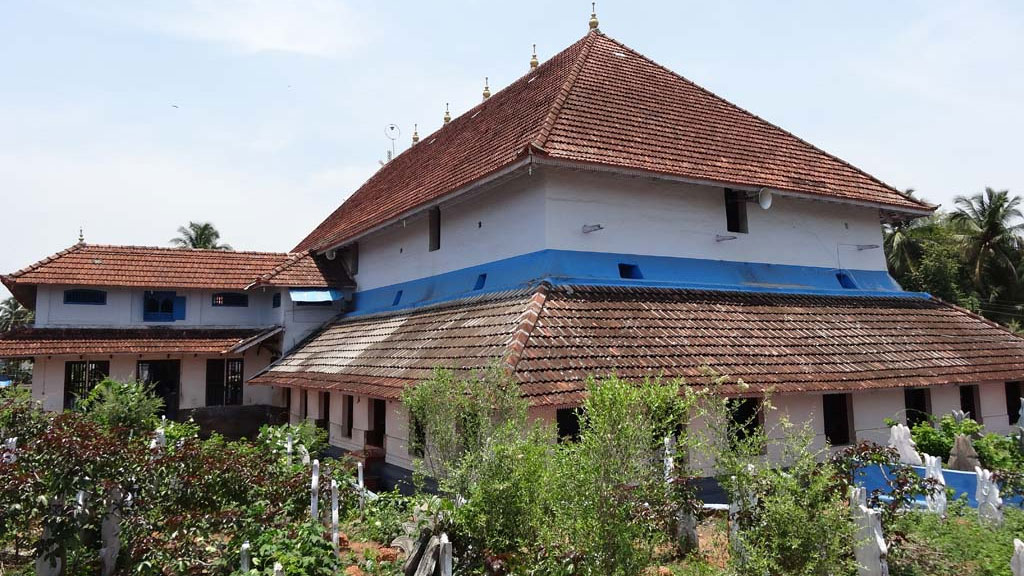 Pristine outlook, delightful climate, and the scenic beauty around this coastal town is all you need to add more of love and romance to your honeymoon. Adding more, there is the promising Padinjarekkara Beach, where you can sit back and spend some loving moments with your partner!
48Athirappilly
Hidden away from the hands of commercialisation and hectic city-life, Athirappilly in Kerala's Thrissur district is another romantic destination in Kerala. Its untouched beauty and pleasant ambience is all that you need to blend you holidays with love and romance.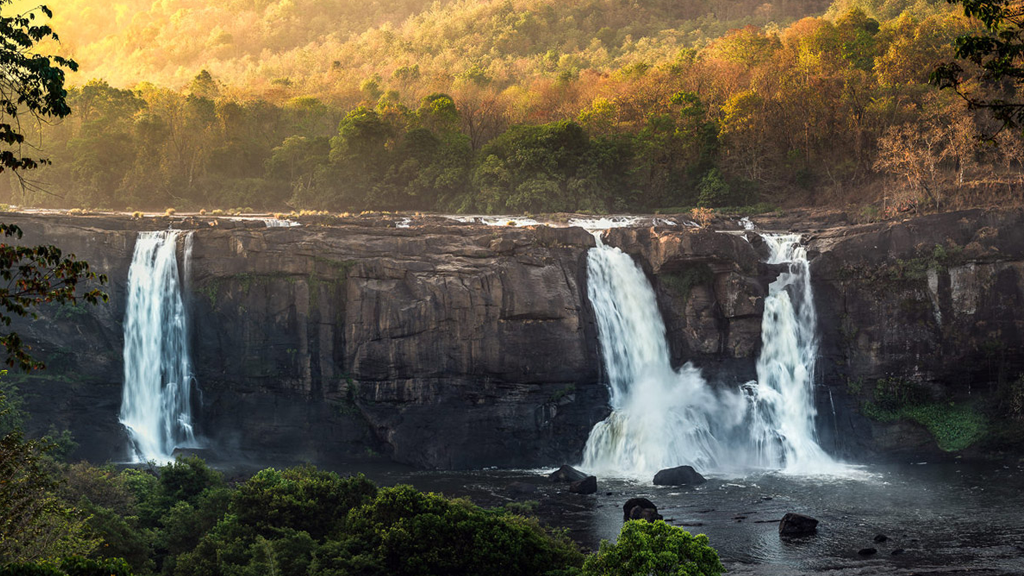 Located around 60km from Thrissur and 55km from Cochin International Airport, this is the hamlet where you can find nature in its full glory. In addition, the Athirappilly Waterfalls and the rustic treehouses within the vicinity will make your holiday even more romantic in Athirappilly.
49Marayur
The only home to natural sandalwood forests in Kerala, Marayur (also called Marayoor) is undoubtedly of the best kept secrets for honeymooners! Located in the Idukki district, this charming town can also be easily reached if you are somewhere in and around Munnar.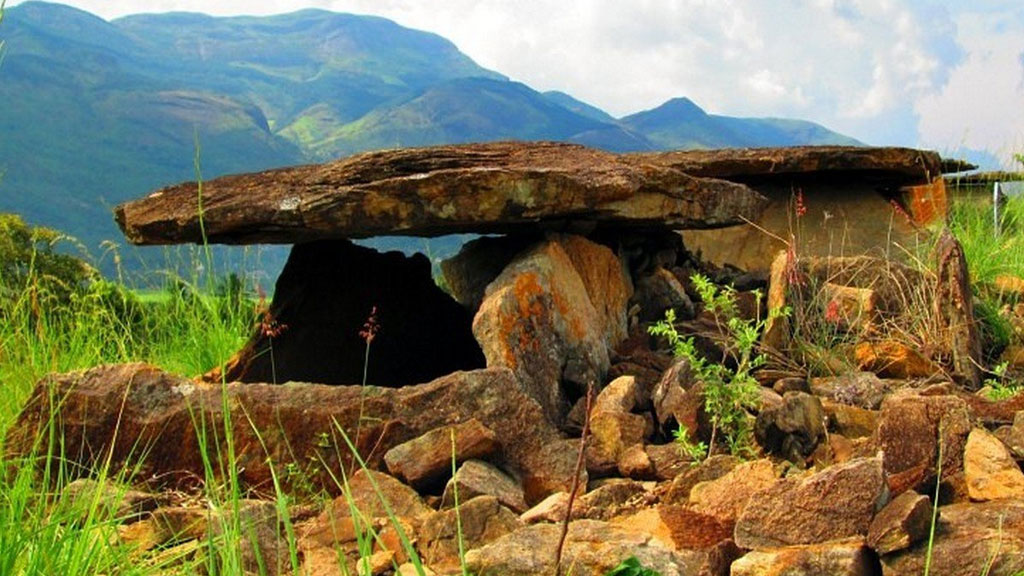 In addition to the untouched beauty of this gorgeous town, there are many other reasons why you should always include Marayur in your wish list. Traces and rock paintings found in this region seems to belong to the Stone and Iron Age. Well, now you cannot miss a visit to this place while creating sweet Kerala memories with your significant half!
50Thekkady
The home to the Periyar National Park, Thekkady is a must visit Kerala romantic destination. For the couples who are nature lovers, wildlife enthusiasts or thrill seekers, this is the place that will never allow any dull moment to your holiday.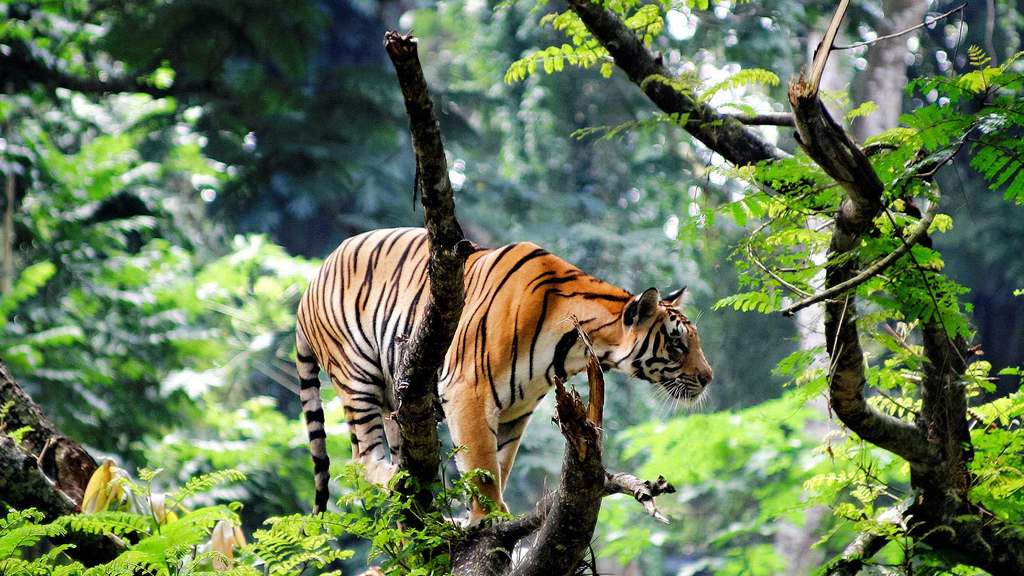 Nestled amidst lush thickets, evergreen coffee plantations and aromatic spice plantations, Thekkady offers a myriad list of activities and things to do. Among these, wildlife safari, boat cruise, nature trails, plantation visits and wildlife spotting are the most sought after and enjoyed.