While a casual holidayer does all the usual things to explore newer destinations, a traveller at heart goes offbeat and live the experiences! Unlike rest of the world, true globetrotters prefer the routes less taken! They not only crave for the outlandish ways, but also pushes their own limits to satiate the travel bug in them!
For those offbeat travellers who desires to do something new with every new destination they visit, here are some of the most exciting offbeat things to do in Thekkady. Make sure, you have that crazy bone in you to try these out of the box activities and things to do in Thekkady!
1Village Tours:
To know about a destination, one must get acquainted with its roots; explore them and live them like a local! While in Thekkady, a true nomad traveller must take a village tour and discover the roots of this stunning tourist destination in Kerala.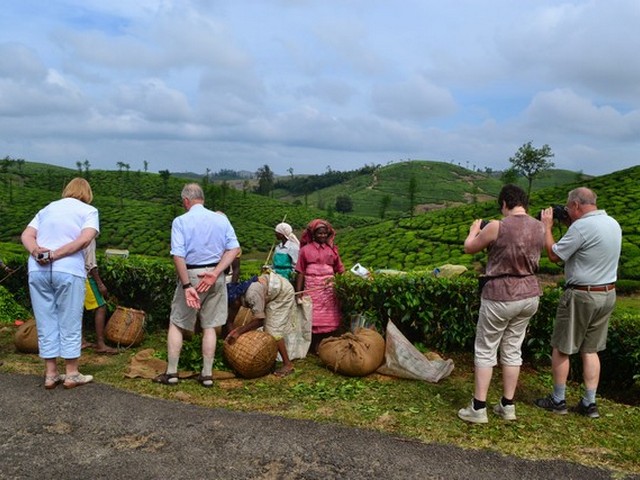 Over these tours, participants get to interact with the locals, live like them, eat like them, and carry out daily activities like them! Beekeeping, preparing traditional meals, meeting local craftsmen, enjoying elephant rides, and traditional medical practices are also a part of these village tours in Thekkady.
2Bullock Cart Rides:
Thekkady, a land where agriculture is the devout means of livelihood for the locals, livestock are worshipped as no less than Gods! While in such a pious land, one simply cannot stay away from bullock carts and enjoy the thrills of riding them!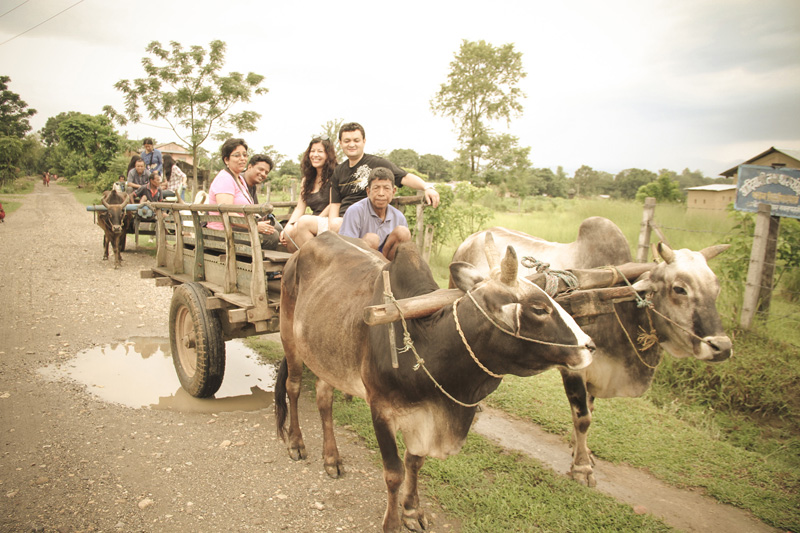 Come Thekkady, get indulged in these exciting cart rides with the locals and delve deep into their world. To add more to this fun-frolic experience, you can also enjoy coracle rides, try your hands in local farming and live a day of your life just like the local inhabitants of Thekkady!
3Bamboo Rafting:
For all the globetrotters to Thekkady, bamboo rafting is one of those offbeat things that accounts for endless excitement while pumping up their adrenalines! Such is the thrill of these unconventional rafts, you will surely forget the usual rafts and add more fun to your Thekkady trip.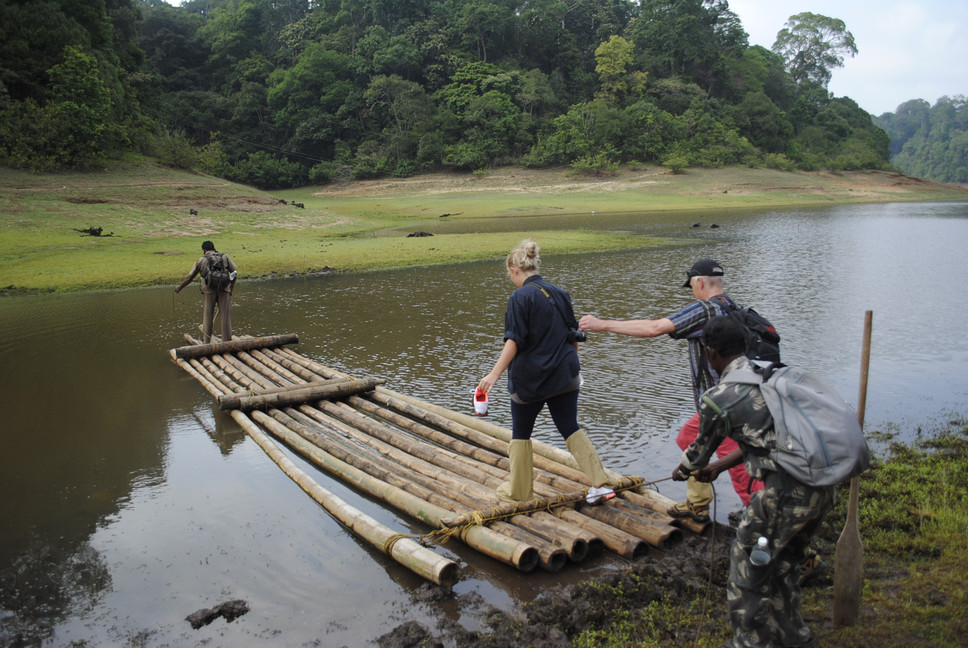 If you have Thekkady plans in your itinerary, you should make it to the captivating Periyar National Park and participate in bamboo rafting. Though these rafts move slower than the inflated or usual rafts, manoeuvring them is easier as compared to them.
4Tribal Dance and Heritage Tours:
If you think participating in village tours or local agriculture tours are enough to get you closer to the roots of Thekkady, you must take part in a tribal dance and heritage tour! Away from the popular tourist destinations and spots in Thekkady, these tours take the visitors to remote tribal villages that are still hidden from the rest of the world.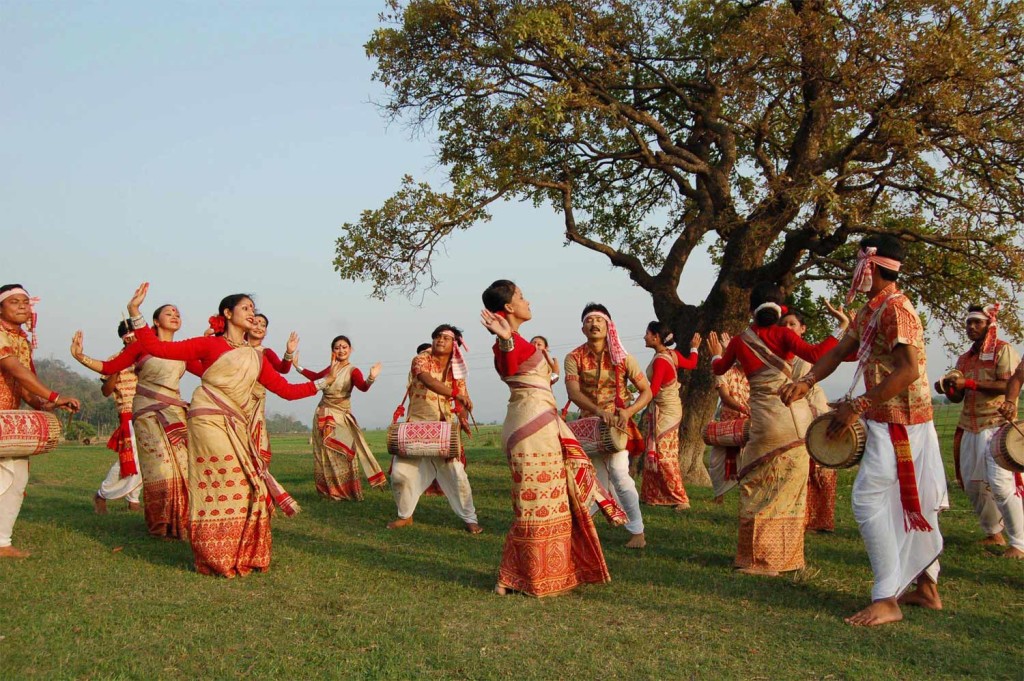 Visit this hidden hamlets and step into a world that is inhabited by the Mannan Tribe. Walk with them to know how they carry out their daily activities, build their houses amidst forests, practices fishing, agriculture and other activities. Also, do not forget to visit their tribal museum and have a glimpse of they have endured their culture against all the odds. Furthermore, if you crave to know more about their indigenous cultures and heritage, you must attend their cultural shows and feast on the lively performances of 'Paliyan' and 'Mannan' dancers.
5Day with the Jumbos:
We all have seen the majestic elephants performing various tasks with their intelligence or Herculean strength in our TV sets or in some shows! However, this is not what these gigantic mammals are meant to be! Rather than captivating them or training them according to our convenience, we must let them free in their own world!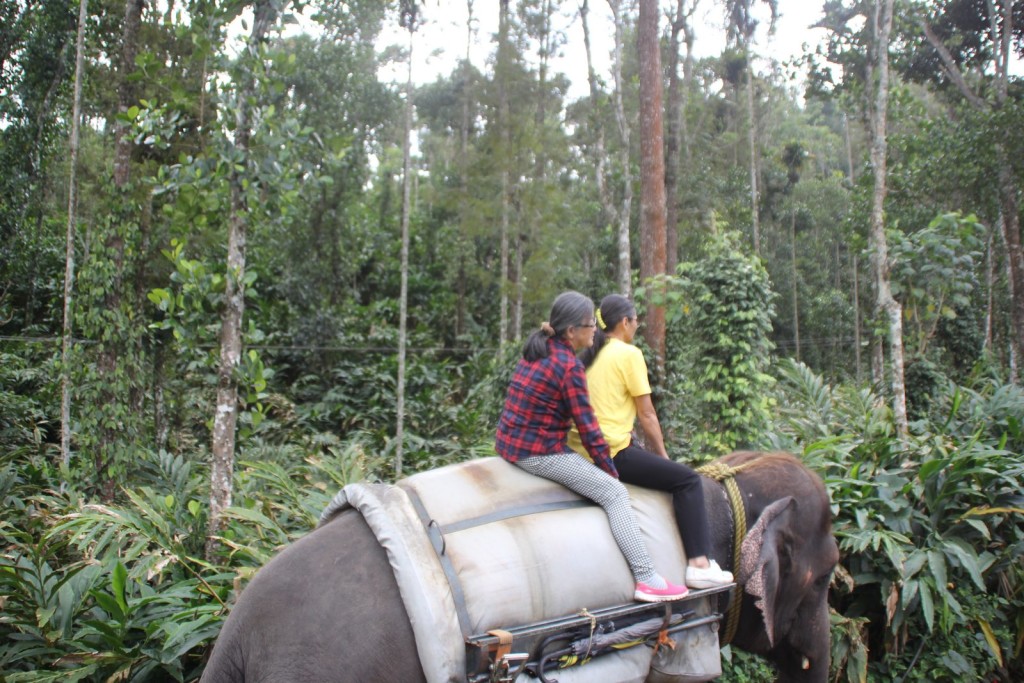 On your visit to Thekkady, you can take out a day from your usual itinerary and visit an elephant farm. In addition to those exciting elephant rides, you can also participate in showering these mammoths, feeding them, learn how to communicate with them, and enjoy photo session with them as well.
6Night Jungle Patrolling:
Home to the fascinating Periyar National Park or Tiger Reserve, Thekkady also serves as an ideal place for plenty of offbeat things and activities. Jungle patrolling during the night is one of these offbeat things to do in Thekkady!

Conducted with a limited number of participants under the supervision of trainedforest rangers and armed forest personnel, these tours allow you to feast on the nocturnal beauty of Periyar Tiger Reserve. An unwonted way of exploring and discovering the wilderness of Thekkady, jungle patrolling during the night will surely teach you rules of the jungles that has never been told or taught before!