Adorned by the bucolic charm of the mighty Western Ghats and cossetted with a blanket of nature's green colour, Munnar can be called as a cult among all the hill stations in South India. A year-round tourist destination in Kerala that is perched at a towering height of 1,600m above the sea level, it caters to all types of visitors!
Whether a honeymoon trip, family getaway, escapade for friends' reunion, or a relaxing holiday, Munnar will keep you amused throughout your stay! In addition to this, it is the lively places to stay in Munnar that adds more to any holiday. Warm hospitality, exposure to nature's bountiful beauty, dedicated service and options of fun-filled activities makes these places a must check-in places for any visitor.
If you are planning for a trip to this piece of heaven in Kerala or have future plans, here are 10 of the best places to stay in Munnar:
1Deep Woods:
Nestled amidst a lush 30acres cardamom plantation, Deep Woods is all about rejuvenation of one's body, mind and soul! Located within a close proximity to the heart of Munnar; around 15minutes drive, this resort promises its patrons with calm, tranquil and a serene ambience.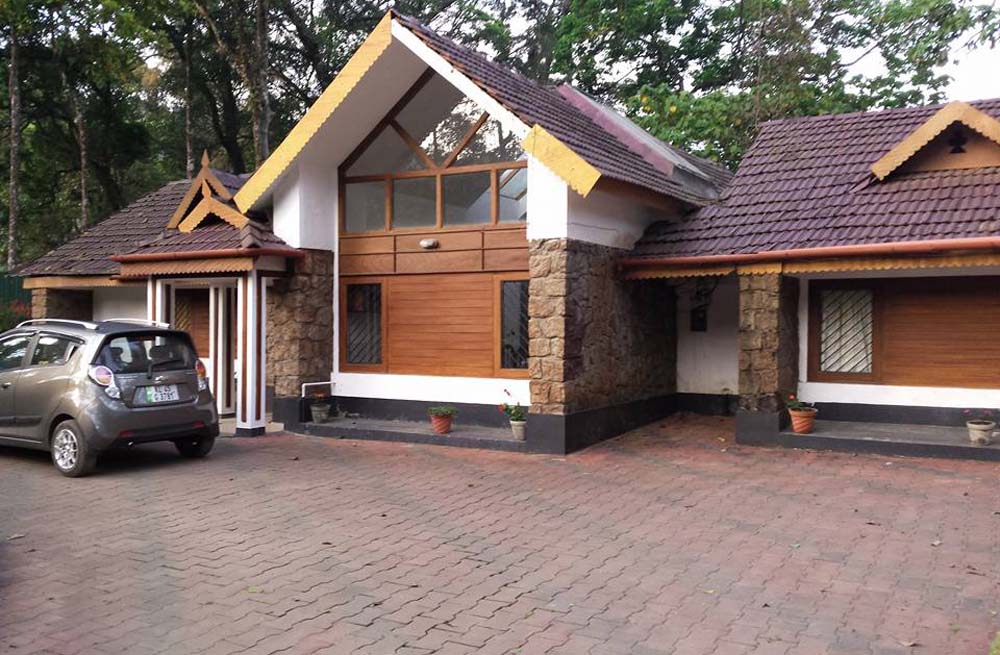 Option stays in this holiday retreat is divided into bungalow cottages and deluxe rooms. Balancing the harmony around the resort with modern luxury, rooms in Deep Woods are decked with wooden floorings, spacious living space, classy furniture, and private spaces. Multi cuisine restaurant, banquet halls, open theatre, gazebo dining options, internet facility, and outdoor options like campfire and outdoor games will make your holiday an eventful affair in Deep Woods.
2Capithans Bungalow:
When you yearn to witness the untouched beauty of Munnar, you surely need to check-in into a holiday resort that keeps you away from all the humdrums of city-life! In addition, it should also connect you with the pristine beauty of Mother Nature. If you are looking for such a resort in Munnar, you must check-in into Capithans Bungalow; all your requirements will be answers here!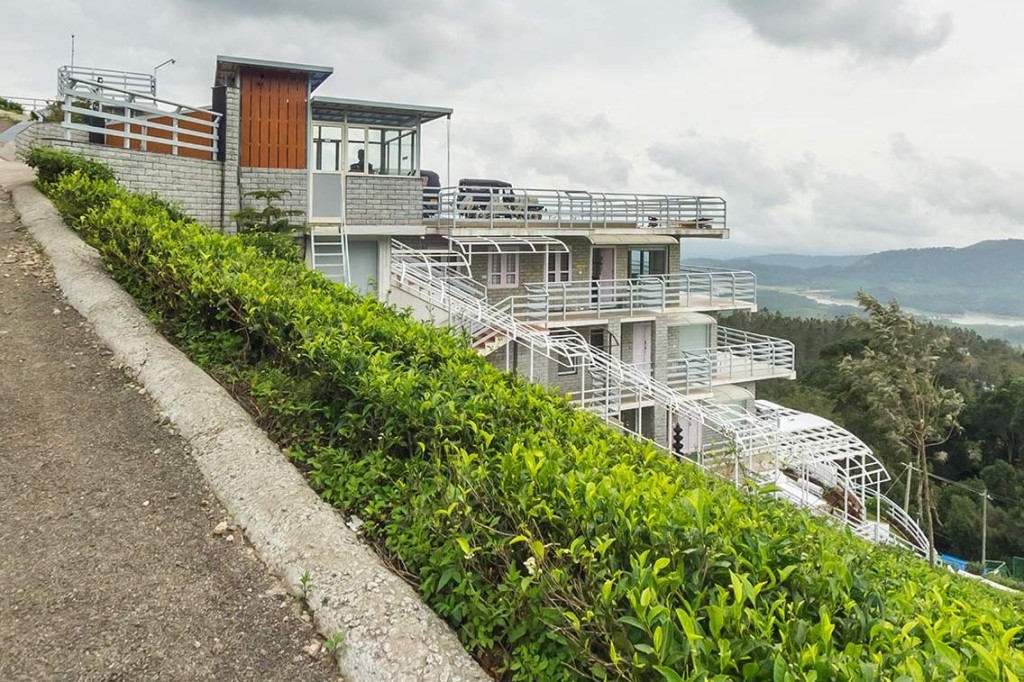 Tucked away amidst the towering Kolukkumalai Mountains and the fascinating Anayirankal Dam, this resort is a perfect example of how nature's beauty can soothe your holiday. Offering independent apartments that have rooms with all modern facilities and amenities like individual kitchenette, Wi-Fi access, barbeque, campfire, round the clock room service, and others, Capithans Bungalow will surely urge you to extend your holiday in Munnar!
3Chandy's Windy Woods:
Nestled amidst thick and lush vegetation, Chandy's Windy Woods is one of best places to stay in Munnar. Once checked-in into this holiday resort, it will surely make you forget the outer world and crave for more! Owing to its location on a captivating slope, it boasts of being one of the most tranquil and prismatic resorts in Munnar.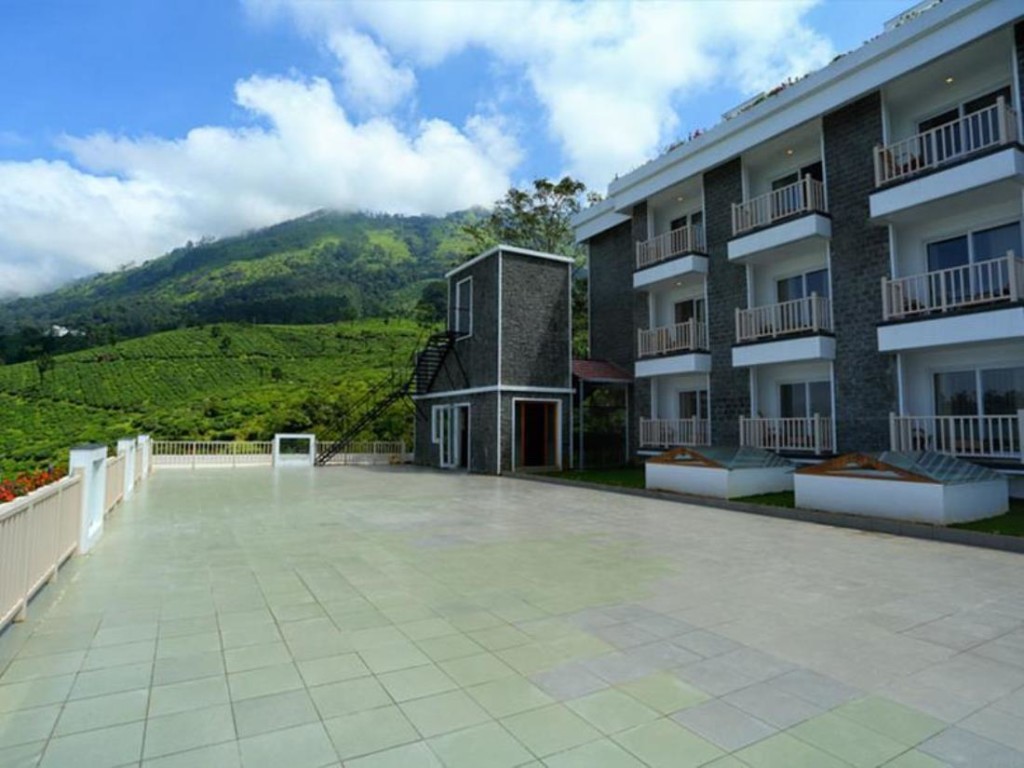 While rooms here are designed according to various natural themes, their decor make them more promising for the patrons. Tastefully crafted furniture for comfort, floor to ceiling windows to offer placid views, all modern facilities to keep visitors contended, and its dedicated services make it an ideal place to stay in Munnar. Furthermore, activities like trekking, forest tour, birdwatching, mountain biking, spa sessions, and jeep safari make it one of the best resorts in Munnar.
4Ecotones Camps:
Located away from the maddening crowd of city, Ecotones Camp in Munnar is one such resort that flaunts its beauty in full glory while promising an ambience that keeps it patrons intact with the nature! If your searching for a destination that can help you relax and get rejuvenated in the lap of nature, this is the resort for you!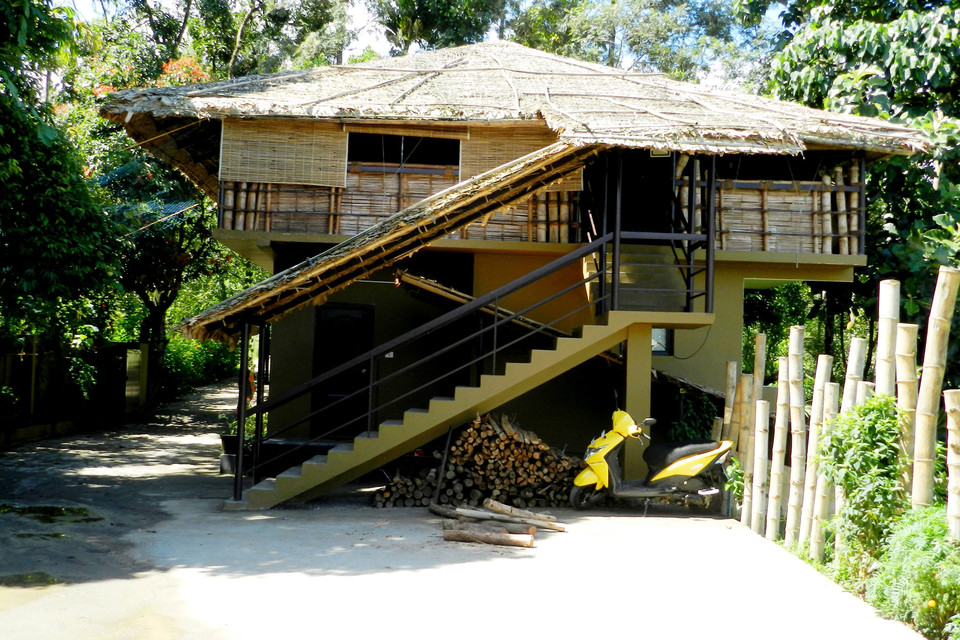 Aesthetically built mud houses and cottages with thatched roofs in Ecotones Resort offers an eco-friendly and tranquil ambience. Private sit-out areas, ethnic restaurants serving traditional foods, and an array of activities like trekking, birdwatching, cycling, boating, village walks, and others makes this resort one of the best places to stay in Munnar.
5The Panoramic Getaway:
For the luxury seekers who yearns for a cosy holiday in Munnar, they must check-in into The Panoramic Getaway! One of the most famed resorts in Munnar, this is the place where luxury gets blended with relaxation and promises you with abundance of comforting and relaxing moments!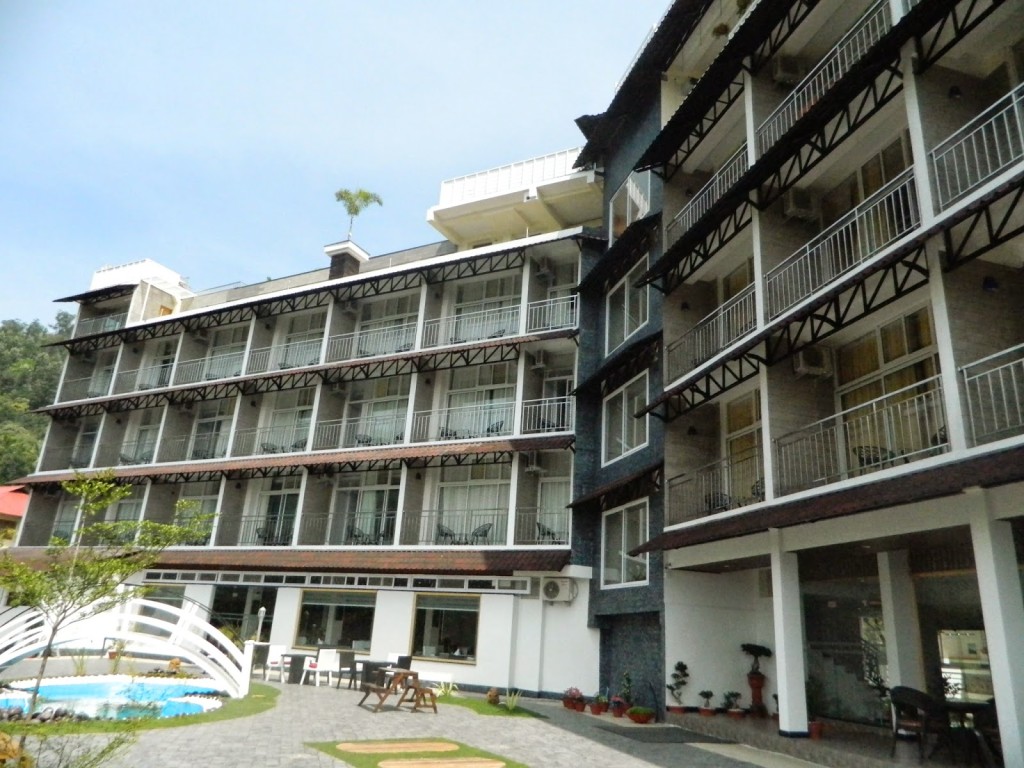 Tastefully decorated rooms that can match everyone's requirements, comforting furniture, helipad, and windows that offers promising views of the surrounding, are some of the most attractive features of The Panoramic Getaway. Guest here can enjoy cultural shows, jeep safari, trekking, sightseeing, and several other exciting activities.
6Fog Resorts & Spa:
When the warmth of nature gets blended with the luxury quotient of a resort, we call it the Fog Resorts & Spa! Located amidst captivating mountains and evergreen thickets, this holiday home in Munnar helps you to unwind and enjoy the sheer beauty of Mother Nature.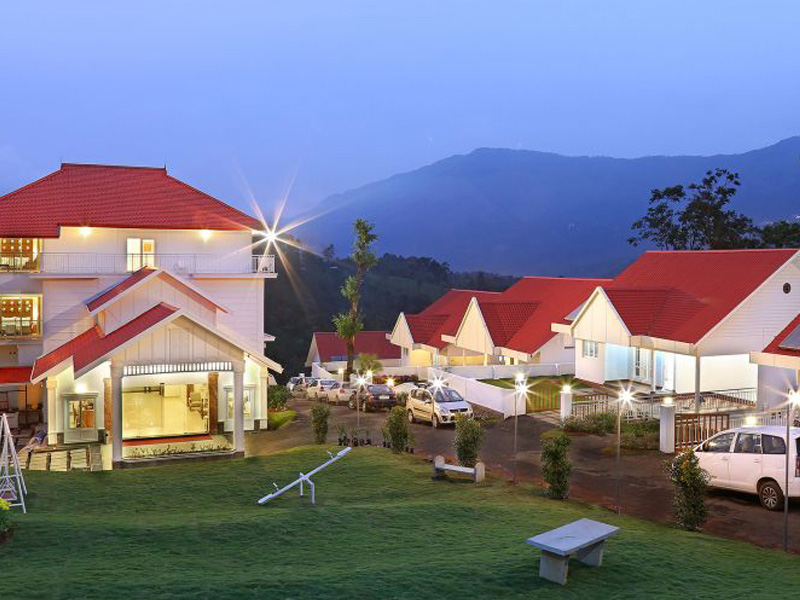 Whether you are an outdoor or indoor person, Fog Resorts & Spa will keep you enchanted throughout your stay. Its amenities like swimming pool, game rooms, campfire, elephant safari, spice plantation tours, trekking, and others add more to its reputation. To add here, this resort is also known to be one of the most romantic places to stay in Munnar.
7The Tall Trees:
Once you make it to The Tall Tress, you will be bestowed with a blissful holiday that is perfectly synchronised with the flow of the nature! Canopied by lush and evergreen greeneries, this holiday resort in Munnar is all about quiet, calm, serene and pleasant moments.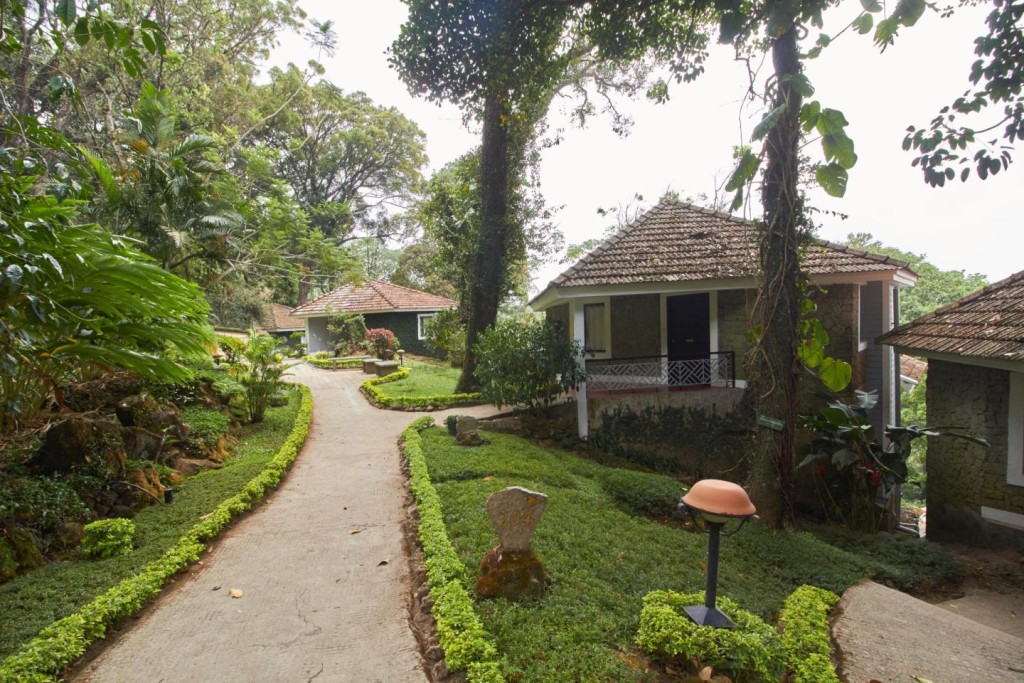 With cottages designed according to traditional Kerala architecture, spacious living area, private balconies, and lot more, The Tall Trees can easily make you forget the outer world. Other services and facilities in this Munnar resort includes multi-cuisine restaurant, trekking trails within the resort, indoor and outdoor games, Ayurvedic massages, treatments, and much more.
8Misty Mountain Resort:
Located only 7km ahead of Munnar, this mountain-side resort is the perfect combination of mist and magic! Overlooking the Sahyadri Mountains, it can hold you captive right from the moment you step into its alluring ambience.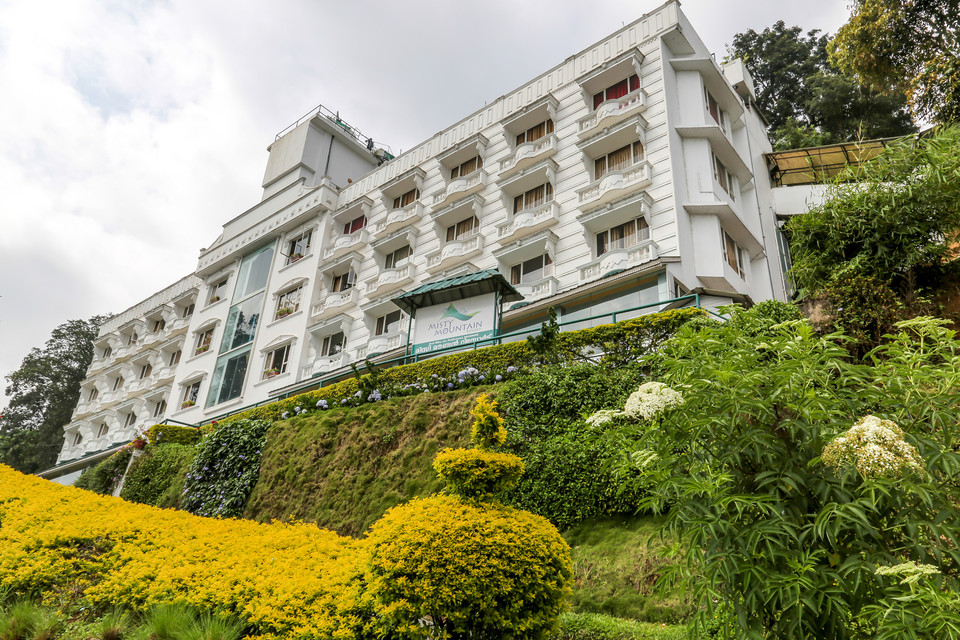 In addition to 50 well-appointed rooms, patrons to Misty Mountain Resort can also delight in its heart-warming facilities and amenities. Themed restaurants, rooftop bonfires, entertainment centre, karaoke facilities, and play area for toddlers make it a perfect place to unwind and enjoy the bucolic charm of Munnar's thriving and untouched beauty.
9 Green Trees:
An eco-friendly resort that reflects all the colours of nature, Green Trees can be an ideal host to honeymoon trips, family vacations, backpacking trips, corporate breaks, and leisure holidays. Unlike traditional resorts in Munnar, this holiday retreat with its limited number of rooms, offers a unique and unmatched service to its patrons.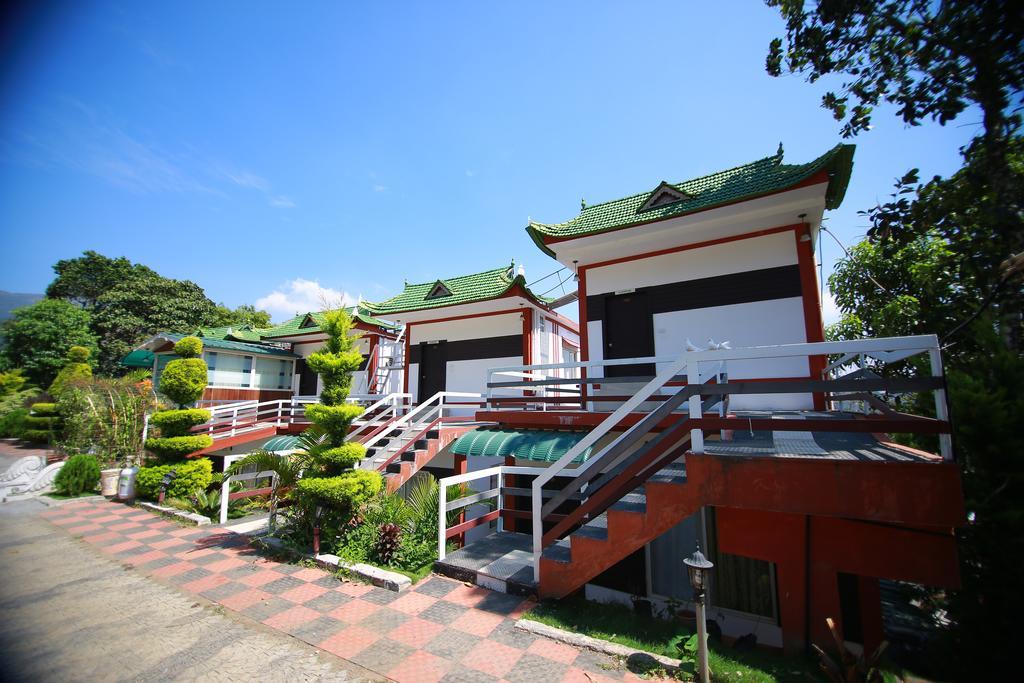 Stay options in Green Trees ranges from luxury suites, deluxe rooms, honeymoon cottages, family cottages, and tree houses; it has the highest tree house in the entire of Munnar! Campfire area, spa, recreation space, banquet halls, travel desk, are Wi-Fi facility are some of the main attractions of this Munnar resort.
10Spice Country:
Set amidst lush greeneries, herbal hills and pictorial meadows, Spice Country offers a perfectly balanced atmosphere to its visitors. Located within a close proximity to one of the scenic tea plantations in Munnar, one must visit this holiday retreat to witness and enjoy its beauty.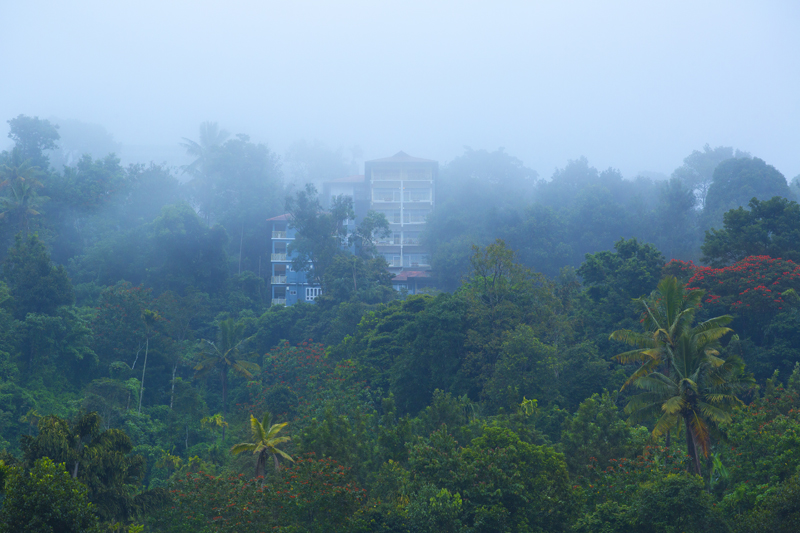 Rooms here are divided into deluxe, premium valley, family suite, and honeymoon suites. While each of the categories have their own charm and appeal, each of them will surely incite liveliness and merry moments to your holiday in Munnar. Dedicated kids play area, multi cuisine restaurant, indoor game facilities, private balconies, and other modern amenities and facilities make it a must visit place to stay in Munnar.