An ideal abode for all the classes and types of visitors, Kerala is highly appreciated for its natural grandeurs and allurement! Enveloped by thick and captivating greeneries, this scenic state is also the home to 5 gorgeous national parks and around 13 wildlife sanctuaries.
For most of us, a visit to any of these reserved forests will take us to the fascinating world of the wilds and will also allow us to witness the beasts and predators in their most natural habitats! So, what you waiting for? Pack your bags, plan a trip to some of the most enthralling wildlife sanctuaries in Kerala listed below, and tell everyone about how it feels to experience the wilderness!
1Periyar Wildlife Sanctuary
Also known by its old name 'Thekkady Wildlife Sanctuary', Periyar Wildlife Sanctuary is tucked away in the Western Ghats and has been a wildlife hub for visitors across the globe. Sprawling over a luxuriant area of around 675sqkm, this thrilling place is an ideal home to some of the rare and exotic wildlife species.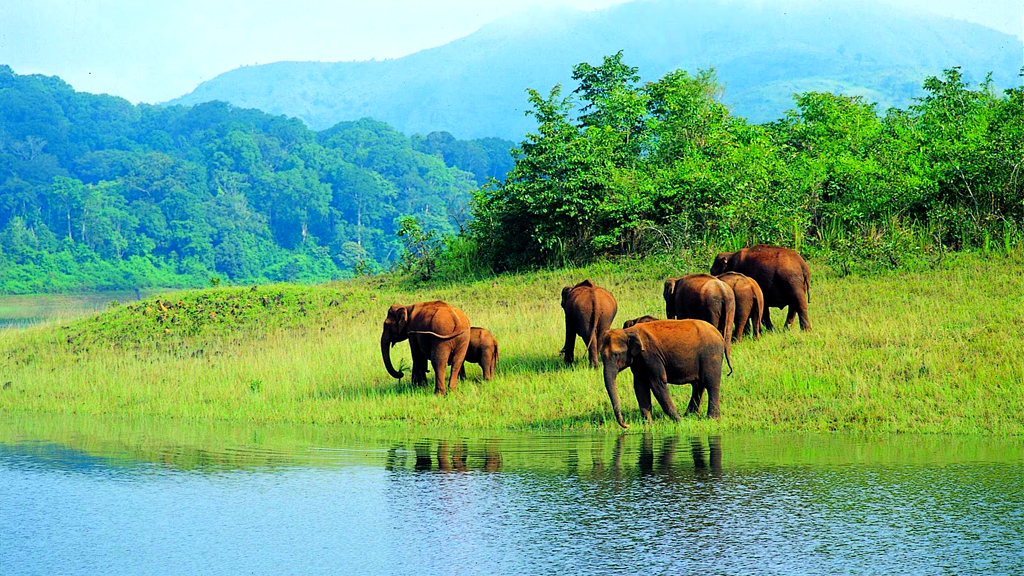 Embark on this amazing wildlife adventure in Kerala and enjoy frequent and spell-bounding spotting of Elephants, Sambar, Langurs, Stork, Malabar Giant Squirrel, Flying Squirrel, Lion Tailed Macaques, and several other wildlife species. For adventure junkies,wildlife sanctuaries in Kerala offer amazing trekking as wellas thrilling boating options. Well boating here refers to the boat cruises in the Periyar Lake that will take you to some of the hidden corners of the wildlife sanctuary.
2Idukki Wildlife Sanctuary:
Its co-incidental location between two beautiful rivers Cheruthoni and Periyar, makes Idukki a perfect destination for wildlife tours in Kerala! Spread across an area of around 77sqkm, this stunning sanctuary has a rich forest cover that makes this sanctuary an ideal abode to some of the rarest wildlife species.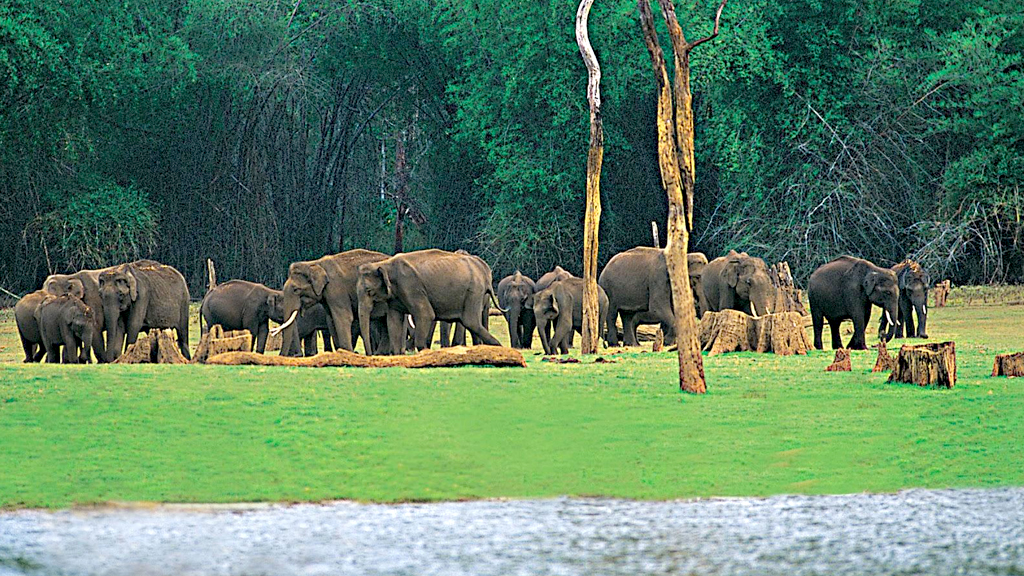 Located just 40km from Thodupuzha, enjoy the company of Wild Cats, Sambhar and various other species accompanying you throughout your safari. Get your heart racing as you trek through the narrow streaks cutting deep down into the forests! Enjoy the panoramic views of the surroundings as you make your way up-hill into the wilderness!
3Parambikulam Wildlife Sanctuary:
Wildlife adventure in Kerala is something that you just cannot miss! And if you are yearning to step deep into the thick forests and spot some of the rarest and exotic wildlife species, you must visit the Parambikulam Wildlife Sanctuary. Located in the Palakkad district of Kerala, it is one of the most beautiful and densely populated wildlife sanctuaries in Kerala!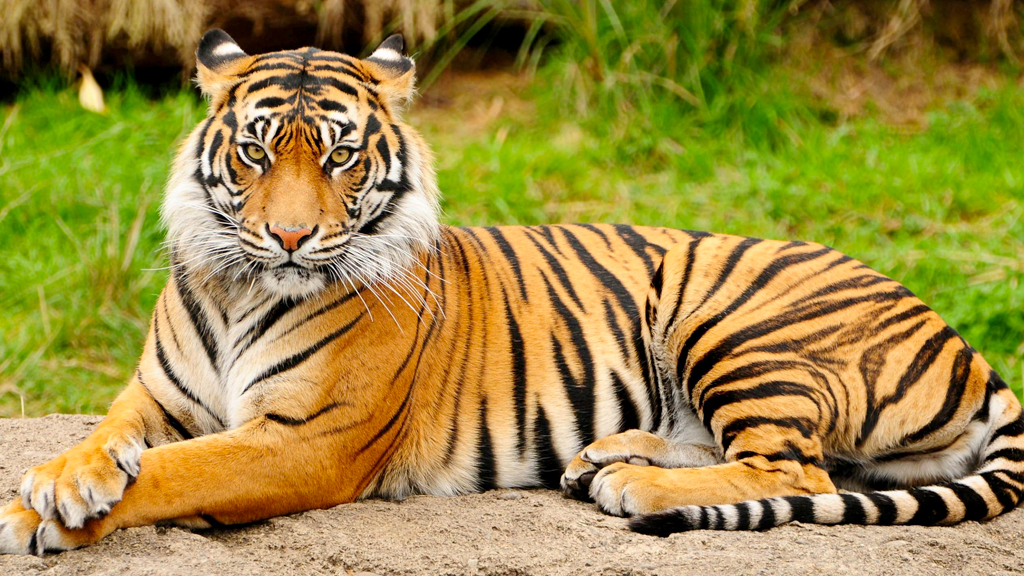 Home to as many as 39 species of mammals, 16 amphibian species, 268 rich variety of beautiful and rare birds, and 61 species of reptile, it will surely keep you enchanted throughout your Kerala wildlife tour. And for the shutterbugs and naturalists, a visit to Parambikulam Wildlife Sanctuary is no less than a dream come true experience!
4Wayanad Wildlife Sanctuary:
An extension to the existing and years old Bandipur National Park, Wayanad Wildlife Sanctuary stretches across an area of around 344sqkm. Located in the Wayanad Plateau, this is one of the most beautiful wildlife sanctuaries in Kerala that mesmerizes travelers with an appeling view of its rich deciduous forests.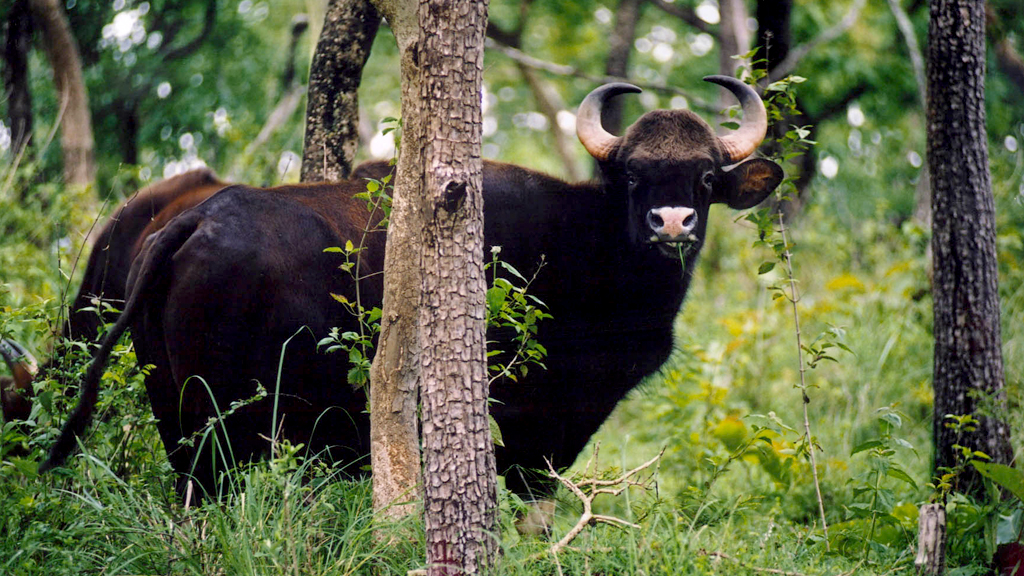 Apart from the Kerala wildlife, this stunning sanctuary is also an abode to the age old tribal groups of the region such as Paniyas, Kurumas and various other tribes. Revel in the beautiful showers at the stunning Lakkidi Valley, which is well acclaimed for receiving the highest rainfall in Kerala! Enjoy thrilling wildlife adventures in Kerala by availing some of the best Kerala tour packages and experience the wilderness of Wayanad Wildlife Sanctuary!
5Chinnar Wildlife Sanctuary:
While all the other sanctuaries and national parks listed here might be well appreciated for their beautiful forest covers, Chinnar Wildlife Sanctuary on the other hand might not be that pleasing due to its thorny scrub forests! However, you will never be disappointed as this sanctuary knows how to keep its visitors happy!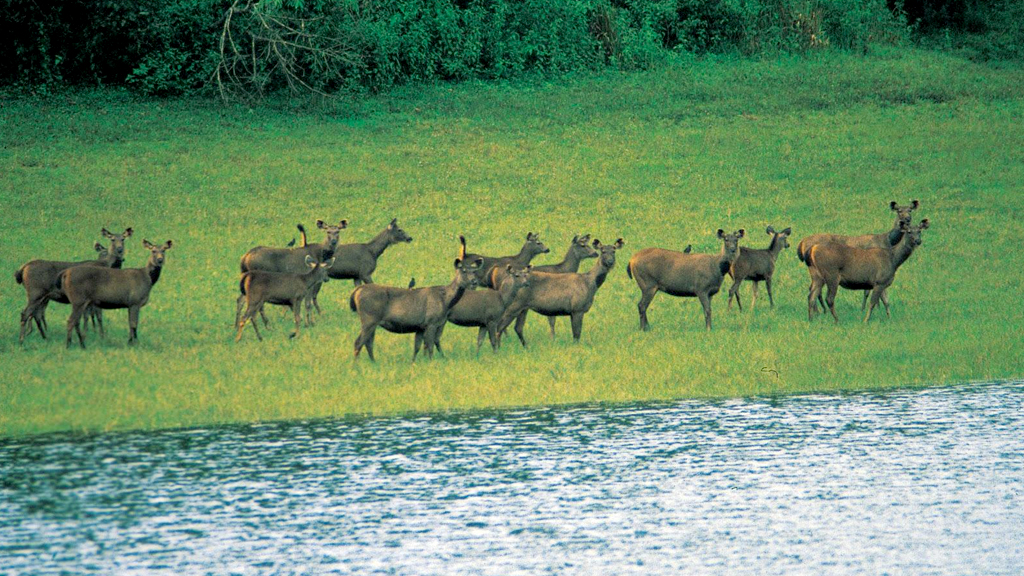 A considerably dry area, this sanctuary located in the Idukki district and receives rain for as less as 48 days in a year. Leaving all these factors asides, this place provides some of the best animal sightings through its various watch towers. Also while here, you might wish to indulge in some leisure and nature walks for a completely refreshing experience!
6Peppara Wildlife Sanctuary:
Close to the city limits of Thiruvananthapuram, Peppara Wildlife Sanctuary extends to an area of around 53sqkm. The luxuriant forests of this sanctuary falls in the neighborhood of Peppara Dam which makes this place worth visiting.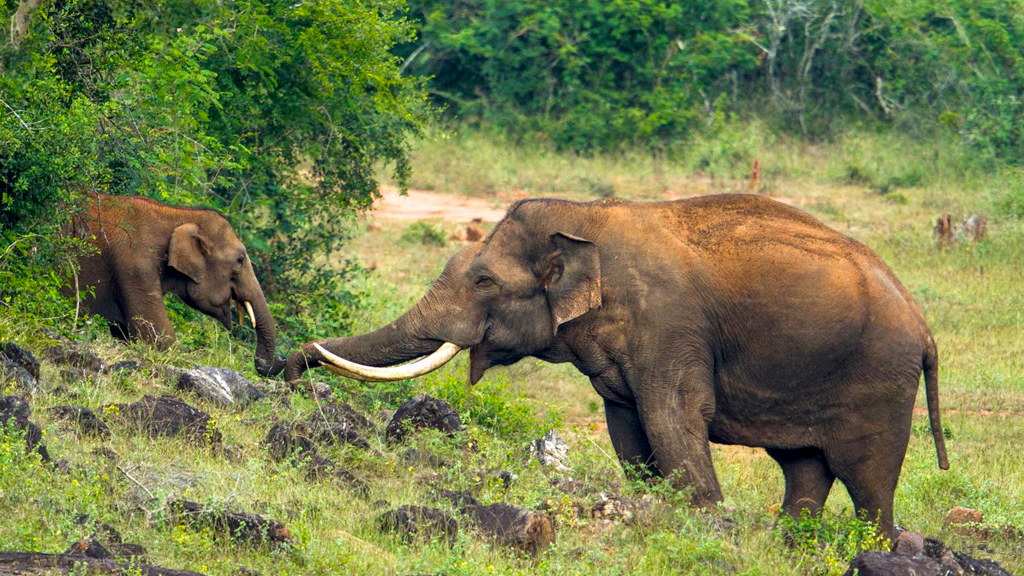 While Tiger spotting is one of the most enthralling activities in this sanctuary, you can also enjoy wildlife safaris and have a glimpse of other exotic species as well. Panther andMouse Dog are also two of the most commonly spotted species in this reserved abode of the wild.
7Neyyar Wildlife Sanctuary:
Considerably a smaller unit as compared to rest of the wildlife sanctuaries in Kerala, Neyyar Wildlife Sanctuary sprawls over an area of around 9.06sq km. Well appreciated for its Tiger and Lion safaris, this sanctuary is also known for being a home to an array of wildlife species besides the wild cats.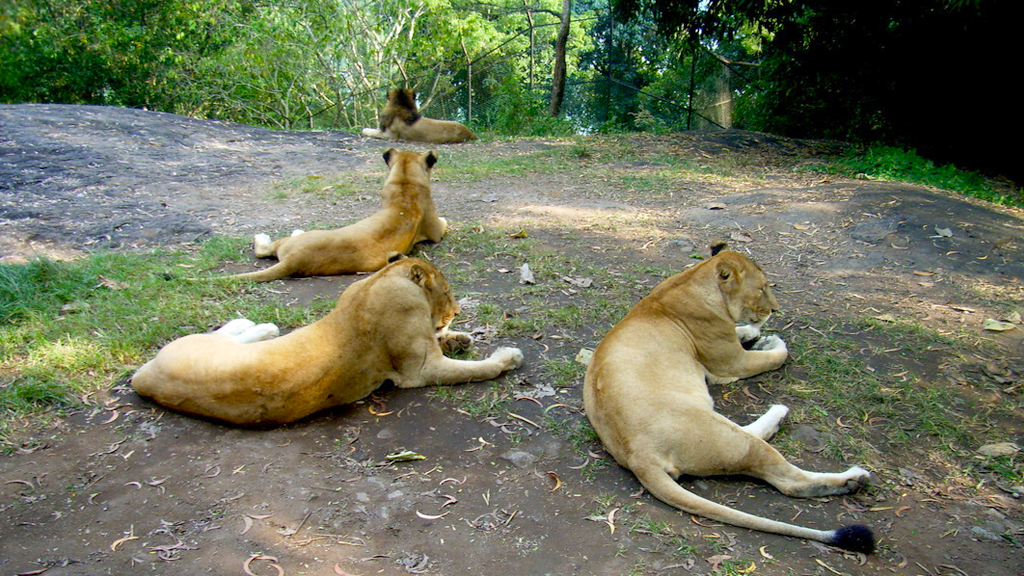 Some of the most remarkable features about this sanctuary is its Elephant and Deer Rehabilitation Centers. You can also find a Crocodile Farm that serves as a home to more than 20 aggressor crocodiles.
8Aralam Wildlife Sanctuary:
Among the many different wildlife sanctuaries in Kerala, Aralam Wildlife Sanctuary is situated in the north most region of Kerala. Apart from its exotic wildlife population, one thing that impresses most of its visitors is its wildlife tours options that fames this sanctuary as a perfect heaven for nature lovers.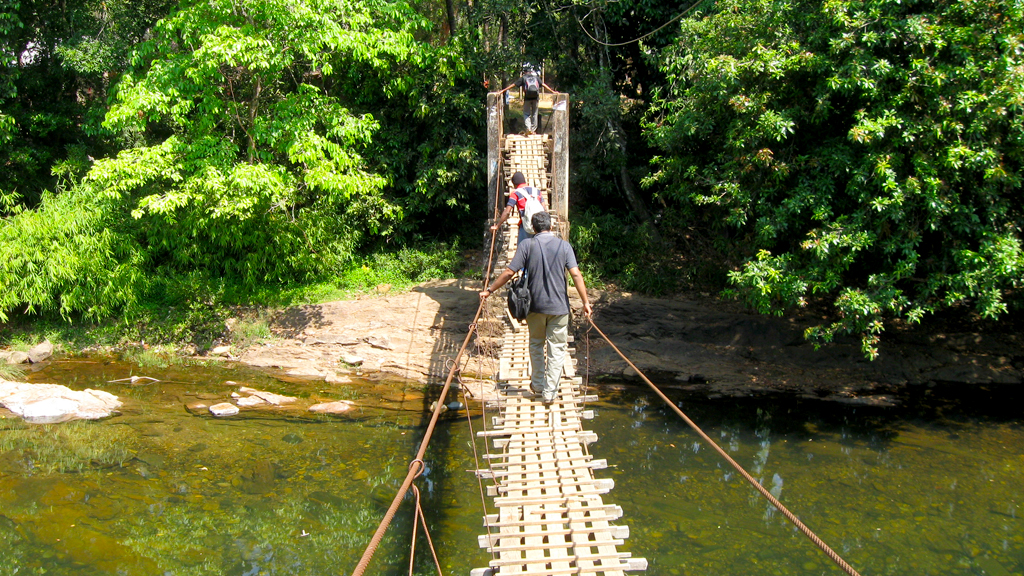 Stunning hill ranges, thick blankets of greenery and mesmerizing gorges waking the hills in the middle of their sleep is a view to die for! Enjoy fabulous and frequent spotting of Leopards, Wild Cats and other rare wildlife species.
9Thattekad Wildlife Sanctuary:
Known by its old name'Salim Bird Sanctuary', Thattekad Wildlife Sanctuary is among the most sought after Kerala wildlife sanctuaries. Well known for its rich variety of bird population, Thattekad, is known for providing travellers the views of birds from as far as the Eastern Himalayas.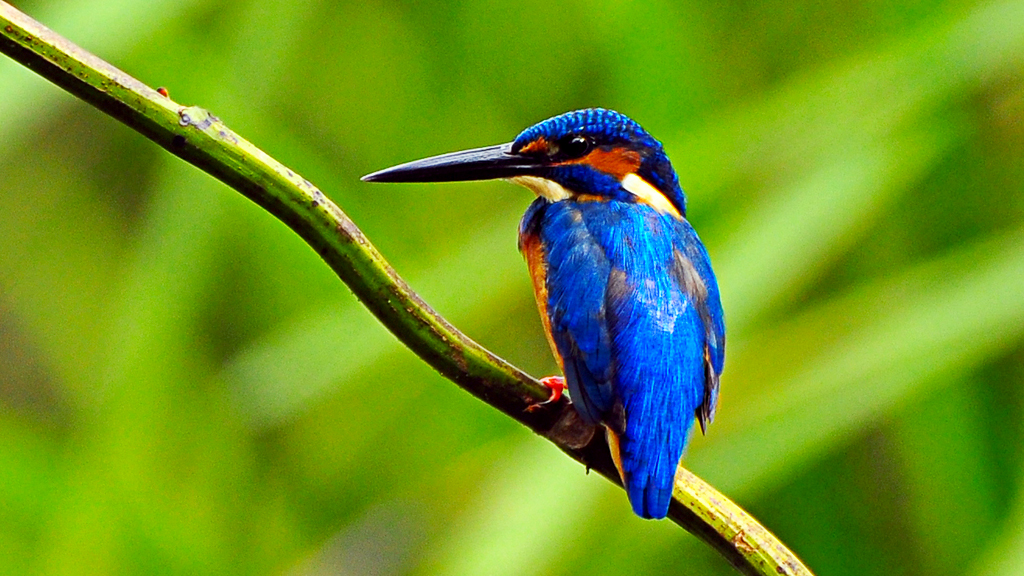 A riveting wildlife sanctuary for the bird watchers, it also attracts a large number of nature lovers, botanists and zoologists from across the globe. Home to more than 500 different avifauna species, shutterbugs can also click some of their most valued snaps in this Kerala wildlife sanctuary.
10Mangalavanam Bird Sanctuary:
A bird enthusiast's paradise, Mangalavanam Bird Sanctuary is located in the centre of Kochi and is well acclaimed for its rich population. As most of the sanctuary is covered by mangrove forests, it attracts a large number of local as well as migratory birds from various corners.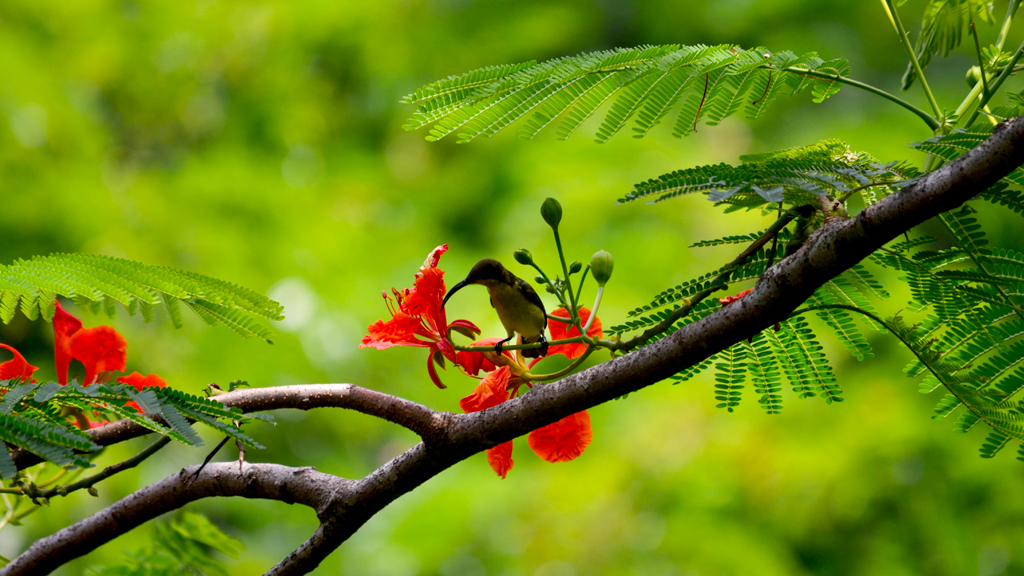 Take a walk through this nature's paradise, witness the playful birds chirping around! While visiting this gorgeous and verdant wildlife sanctuary, make sure your lenses are ready; you would never wish to miss out clicking some of the exotic and most colourful dwellers of this sanctuary!