If Kerala is God's Own Country, Thekkady is the true abode of the Gods! Visit this pictorial town amidst the rolling hills and scenic meadows, and you will get to know how alluring Mother Nature can be!
Whether a nature enthusiast or a leisure seeker, honeymooner or a casual vacationer, backpacker or a thrill seeker, the rugged terrains and fascinating locales of Thekkady will yearn you for more and more. While this stunning place has so much in its couch, let's take a look on the 10 most scenic places to visit in Thekkady and plan an amazing tour to this heavenly tourist destination in Kerala.
1Periyar National Park:
The pride of God's Own Country, Periyar National Park should be the first place to visit in Thekkady! Sprawling over a densely canopied area of 925sq.km, this wildlife protected area is an indigenous home to some of the rarest, exotic and endangered wildlife species in India.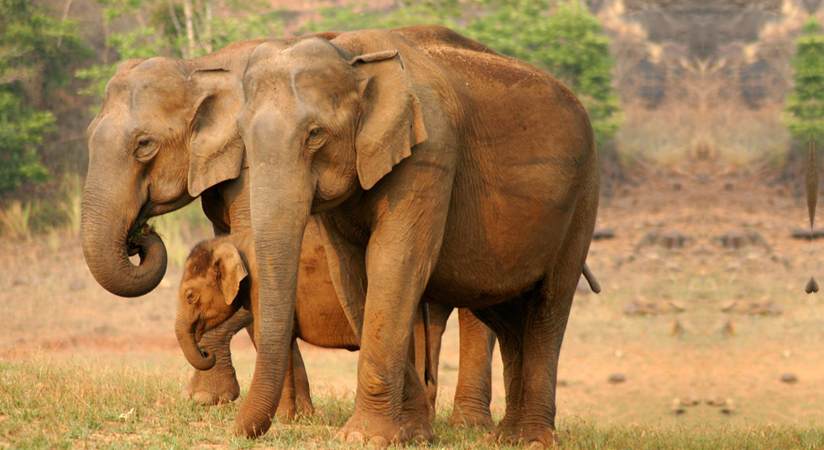 Whether you are a wildlife lover or not, you will instantly fall in love within your first glance of this captivating park. Among the dwellers of this park, you can easily spot Indian elephants, Bengal tigers, white tigers, gaurs, sambars, sloth bears, Nilgiritahr, wild pig, Indian giant squirrel and lots more. Furthermore, the presence of an array of avifauna, reptiles, insects, fish, and varied flora will make your tour to Periyar National Park even more fascinating!
2Periyar Lake:
While visiting the abode of the wild, you simply cannot miss out the alluring Periyar Lake in Thekkady! Making its way through the wildlife protected area, this artificial lake is one of its own kind, and more than a tourist spot, it serves as the primary water source to the jungle dwellers.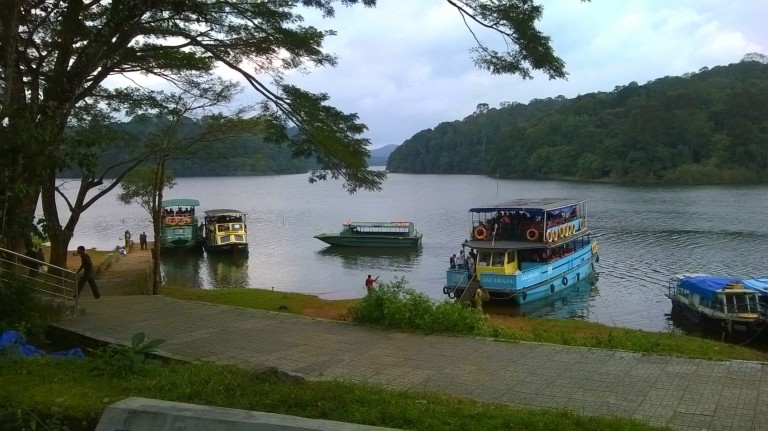 A boat ride or cruise in this alluring lake will take you deep into the wilderness of Periyar National Park. While on this ride or cruise, be prepared to embrace the views of the mighty predators and other inhabitants of the jungle roaming freely beside the lake in search of water and prey!
3Murikkady:
Seated around 5km from Thekkady, there is this one place that can easily mesmerize you with its promising beauty! Adorned by unending cardamom, pepper and coffee plantations, a visit to Murikkady is a fun-frolic and equally exciting experience!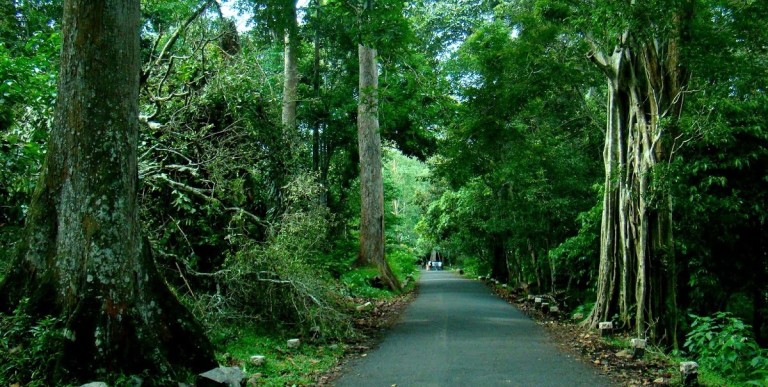 Pleasant climate, serene and panoramic views, tranquil ambience, and the richness of nature's beauty in Murikkady is a true delight to the visitor's eyes. Adding more to all these, visitors can also delight in day picnic while in Murikkady and make their holiday adorable!
4Peermade:
Also called the 'Hill of the Peer', Peermade is around 44km away from Thekkady. Though located a bit away from Thekkady, it boasts of being one of the most stunning places to visit in Thekkady!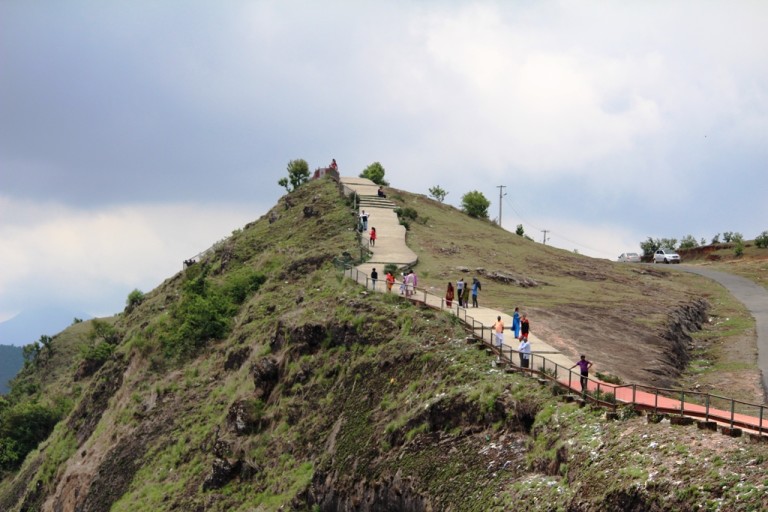 Perched at an elevation of 915-1,100m above the sea level, this quaint hill station in the Western Ghats proves to be an ideal place for all types of visitors. Embraced by the charm of the Ghats, this hill station is jotted with spectacular waterfalls, dense pine forests, never-ending tea plantations, and scenic grass meadows. A visit to Peermade will not only help you relax, but will also rejuvenate your body, mind and soul.
5Pandikuzhi:
Tucked away between the borders of Kerala and Tamil Nadu, Pandikuzhi is yet another gorgeous place to visit in Thekkady! A hotspot of exotic flora and fauna, gurgling streams, cascading waterfalls, and gorgeous valleys, it can simply be called a shutterbug's paradise in God's Own Country.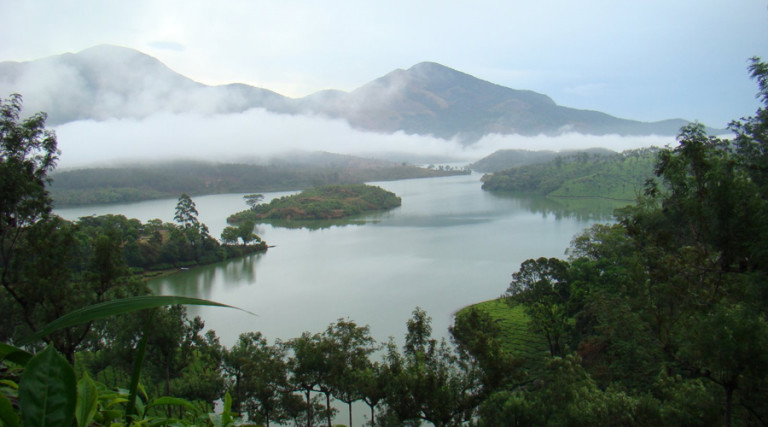 Located within a close proximity to Thekkady and only 5km from Kumily, it is an ideal picnic destination among the visitors. A year-round tourist destination in Kerala, it is a true treasure trove for the nature lovers, leisure seekers, honeymooners, backpackers, and nature photographers.
6Chellarkovil:
A sleepy yet gorgeous hamlet located around 15km from Thekkady, Chellarkovil is known for its ecological balance and luscious beauty. In this village, you can a number of ecological projects, most of which are being initiated by the local villagers.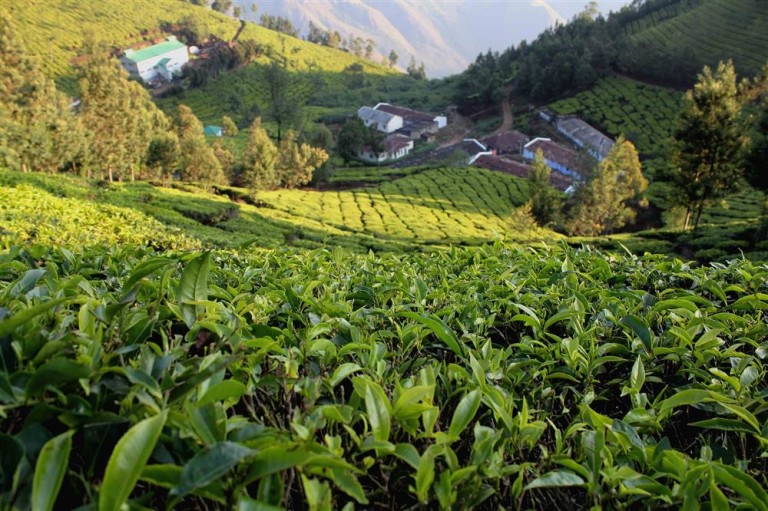 A visit to this quaint village will give you an opportunity to get reconnected to your roots with activities like trekking, village walks, spice plantation visits, and others. And while visiting Chellarkovil, do not miss to enjoy sunrise or sunset views from 'God's Own Balcony' and make your holiday even more joyous and cheerful!
7Gavi:
Drive around 14km from the heart of Thekkady, and you will reach a pictorial village called Gavi. Canopied by thick and luscious tea and spice plantations, adorned by lush valleys, tropical forests, and alluring waterfalls, it can be your ideal day outing or picnic destination while visiting God's Own Country.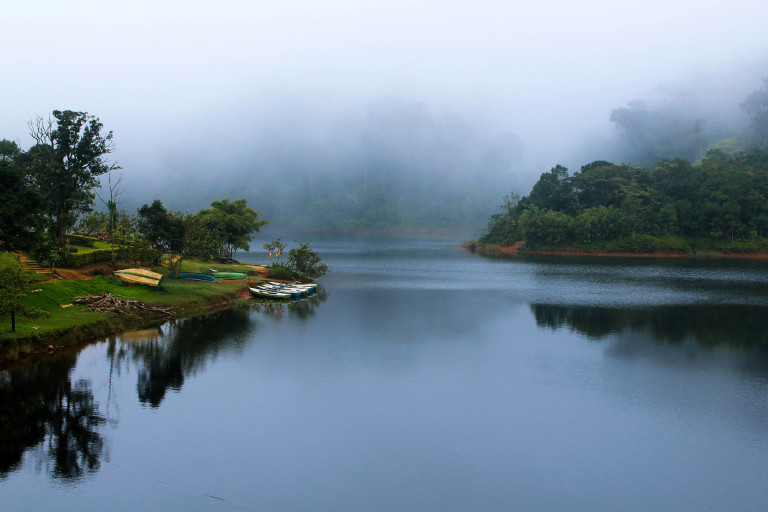 In addition to all these, Gavi is also known for its rich flora and fauna. Nilgiritahr, lion-tailed macaque, elephant, an array of avifauna like hornbill, woodpecker, kingfisher, and others are some of the most commonly found species around. For the thrill seekers, they can embark on enthralling camping options in Gavi and pump up their adrenalines!
8Mangaladevi Temple:
Thekkady is a place where the enchanting beauty of nature gets perfectly blended with history and casts a magical spell on the visitors! On you visit to this picture-perfect destination in Kerala, do not forget to visit the Mangaladevi Temple and revisit history while seeking blessings from the Gods.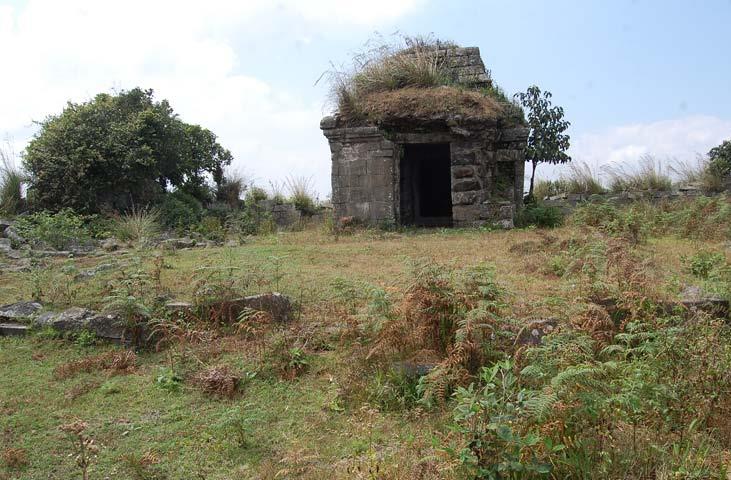 Located into the wilderness of Periyar Tiger Reserve, this 1,000years old temple has Goddess Mangaldevi as the main deity and is around 15km from Thekkady. Built in Pandyan architecture, this pious temple with its mystique folklores and sanctity will surely add fun and excitement to your Thekkady tour.
9Kumily:
Located within a close proximity to Periyar Tiger Reserve, Kumily is yet another must visit place near Thekkady! Seated in the Cardamom Hills, this township boasts of being the largest Gram Panchayat in the entire of Kerala.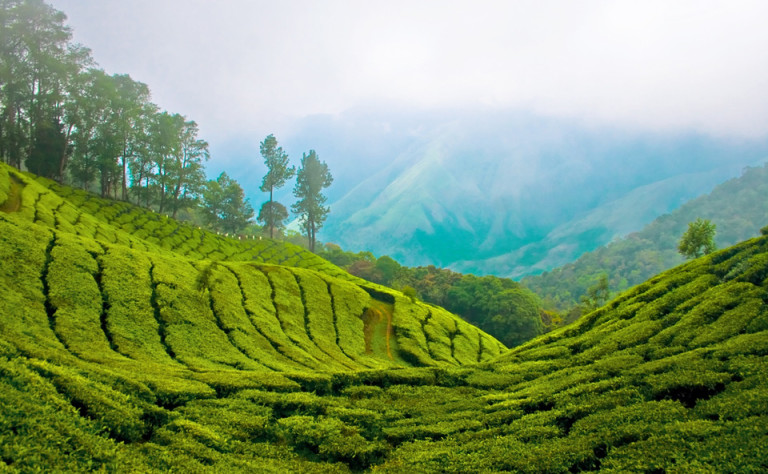 Also known as the 'Gateway to Thekkady' or the 'Plantation Town', Kumily is embraced by pleasant climate throughout the year and is an ideal tourist town in God's Own Country. Sharing its boundary with Tamil Nadu, it also serves as an important spice trading centre and an access point to many.
10Ramakkalmedu:
Situated on the Munnar-Thekkady highway, this pristine hill station is all about nature's serene beauty and a tranquil ecosystem. A unique tourist destination near Thekkady, Ramakkalmedu is known for its ecosystem; mainly grasslands, shola forests and sporadic bamboo forests.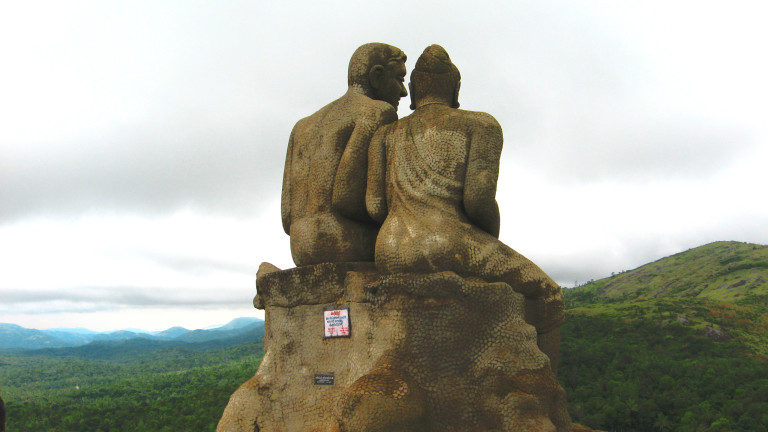 While in Ramakkalmedu, you can always feel strong winds; owing to this, you can also find windmills around the vicinity. Furthermore, it is the historic statues of Kuravan an Kurathi that will also keep you amused while in Ramakkalmedu.