A home is where a heart resides! And for the true wanderers at heart, no matter where they go, they always find their home! Rather filling their scrap-book in the comfort zone of posh hotels or luxurious resorts, a true globetrotter prefers the warmth of staying with family and fill their travelogue!
For all the true wanderers, here is a list of some of the homeliest and most pleasant homestays in Thekkady. A home away from your home, these Thekkady homestays will surely make you a storyteller!
1Misty Green:
Located within the close proximity to Periyar Tiger Reserve, Misty Green homestay in Thekkady promises a pleasant, serene and of course misty experience to its patrons! Run and maintained by a local family, it can be a dream stay for those who has a fondness for the fascinating wild and the tranquil beauty of Mother Nature!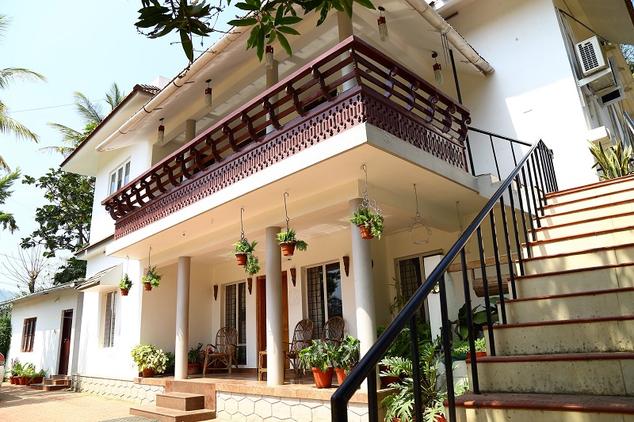 Heart-warming hospitality, spacious living rooms, dedicated service, and a homely atmosphere are the main attractions of this quaint homestay in Thekkady. Equipped with almost basic amenities and facilities like lounge area, laundry service, bathroom with both hot and cold showers, TV, and a well-equipped kitchen, this homestay could be the ideal home on your next Thekkady tour.
2Periyar Villa:
A warm-hearted offering by Mr & Mrs Thajudeen; a spice trading family, Periyar Villa showcases the most indigenous colours of Kerala! If you are longing for a homestay in Thekkady that ushers the candidness of nature along with the essence of staying close to your family, this can be the place for you!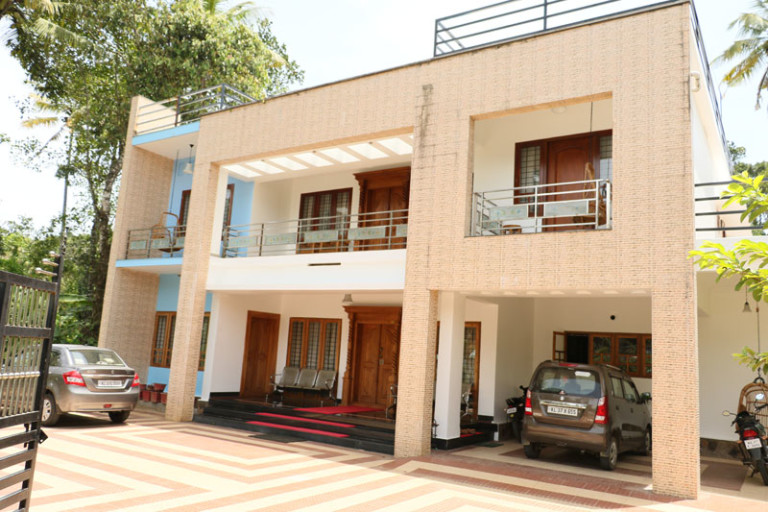 A recently opened homestay, Periyar Villa boasts of a unique ambience wherein every corner offers the comfort of staying in a home. In addition, home cooked traditional foods, friendly hosts, tastefully crafted rooms with spacious baths, Wi-Fi service, laundry service, and other necessary facilities will help you sit back and relax in Periyar Villa's bucolic ambience. The leisure seekers to this homestay in Thekkady can also indulge in activities like jeep safari, birdwatching, bamboo rafting, martial arts show, traditional shows, and add an extra dose of fun frolic to their stay.
3Mickey Homestay:
A homestay that has its roots enshrouded with serving the visitors to Thekkady, Mickey Homestay is simply a home away from home! Ornate with all the essence of old-world charm, it is run and maintained by a local family who serves their guest with all the warmth and love of being in a family.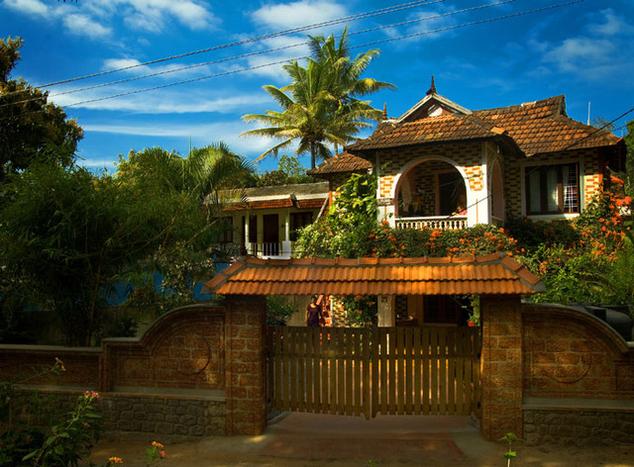 Extremely budget-friendly, hospitable and serene, this homestay in Thekkady is a must for all those who desires for a secluded, yet pleasant and fun-filled holiday in Kerala. Private sit-out areas, western toilets, round the clock hot water service, and other essential facilities available in Mickey Homestay will make you forget the outer world. While clad in the comfort of this homestay, you can also opt for wildlife safari, kalaripayattu and Kathakaliperformances, nature walks, trekking, cooking classes, and several others.
4Anakkara Homestay:
While in Anakkara Homestay, all you need to do is laze back and enjoy the surreal beauty of Mother Nature! Nestled amidst a spice plantation village, it is known for its earthly themed rooms, rustic layout and lush settings.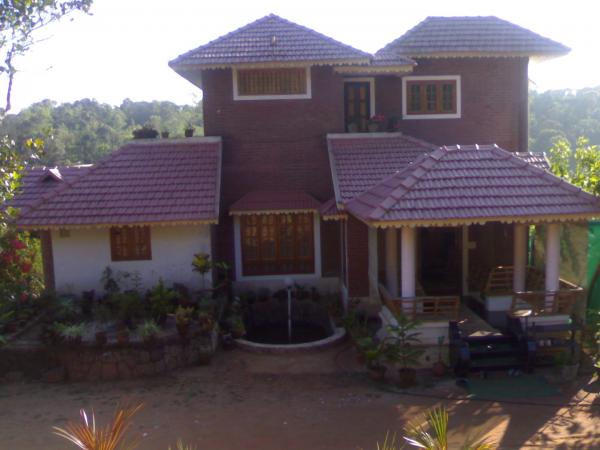 Ideal for families, smaller groups, backpackers and excursionists, every moment spent in this homestay in Thekkady will get you closer to the untouched beauty of nature and its various marvels. For the leisure seekers, they can enjoy an array of outdoor as well as relaxing activities while in here. To name a few, there are activities like guided tour, farm visits, art and culture tours, plantation experiences, traditional shows and the list continues.
5Dewalokam:
One of the very few eco-friendly homestays in Thekkady, Dewalokam has a unique charm and appeal! While its totally relaxed ambience makes it for a pleasant stay, the untouched nature that surrounds it, will surely satisfy your soul!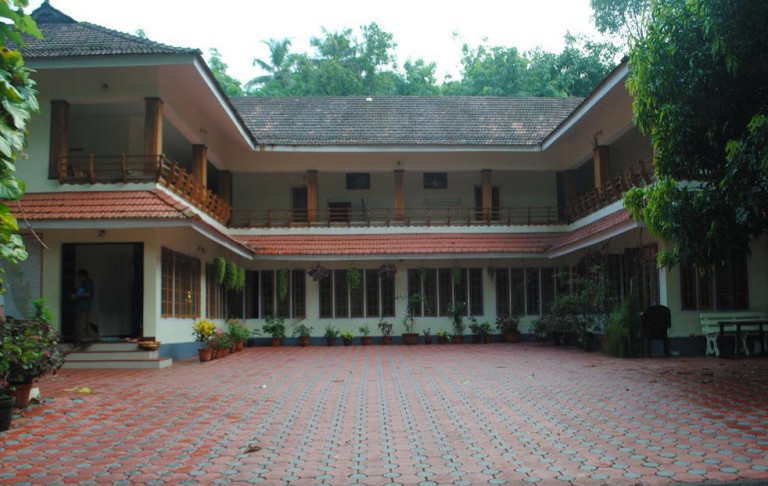 Owing to its location amidst a rubber plantation besides a gurgling river, it keeps its patrons enchanted with its evergreen gardens and farms. Unlike modern day retreat, Dewalokam focuses on creating a balance in the eco-system by using biogas, Ayurvedic herbs, organically grown vegetables and spices. Keeping in mind about the traditions and cultures, it serves an array of dishes from Kerala cuisine along with cooking classes. Among the activities here, visitors can enjoy spice walk, bamboo rafting, forest walks, swimming, cycling, birdwatching, butterfly spotting, yoga, and Ayurvedic treatments.
6Pepper County:
An ideal homestay that spreads across 7acres and is nestled amidst aromatic spice plantations and never-ending paddy fields, Pepper County is one of the most relaxing homestays near Thekkady. An entirely budget-friendly homestay, holidays in here is all about getting acquainted with the pristine beauty of God's Own Country!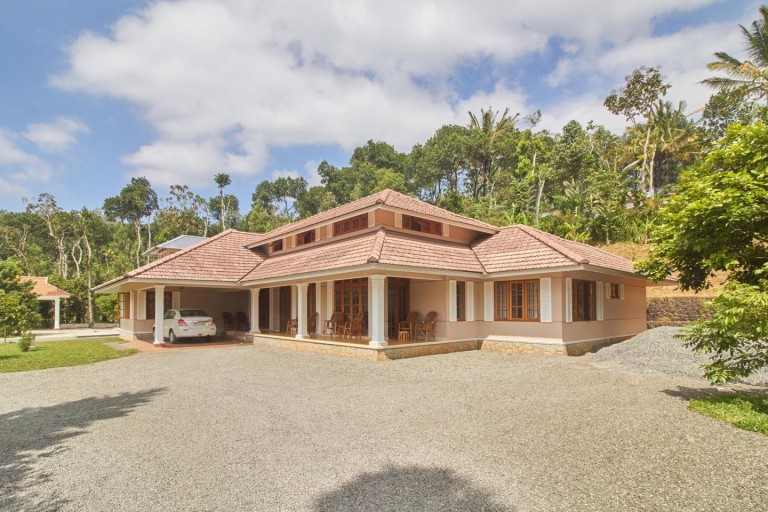 Visitors to Pepper County can enjoy heart-warming facilities and amenities like internet access, TV, laundry service, sitting room, traditional Kerala food and lot more. Among the outdoor options, this homestay in Thekkady offers boat ride, trekking, nature walks, birdwatching, wildlife tours, visit to Ayurvedic centres, and several others.
7Aanavilasam Luxury Plantation House:
Spread across 7acres of private estate, though this retreat is not a typical homestay in Thekkady, it offers all the charm and pleasure of a home away from home. A brain child of a nature photographer and travel publisher, Aanavilasam Luxury Plantation House can be called an exotic and eccentric Thekkady homestay.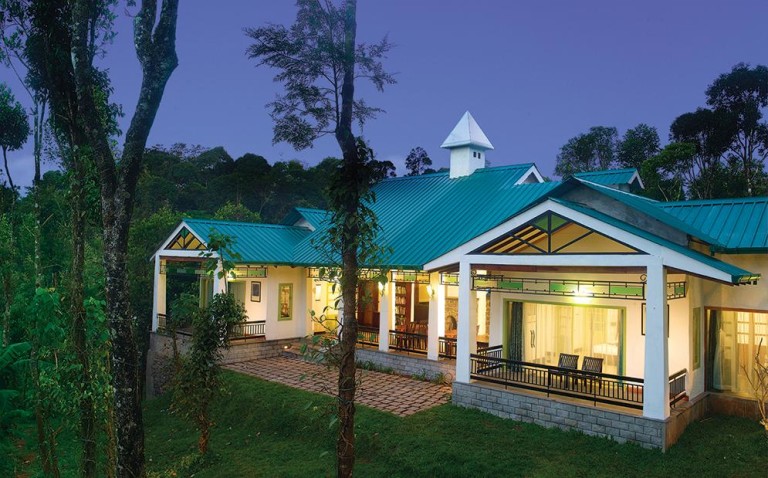 While the nature lovers will definitely enjoy their stay in this holiday home, romantic couples, families and other classes of travellers can also find their fun and excitement here. Check-in into this unique retreat, feast on its alluring charm, explore how spices are grown, harvested and processed in the plantations. To add here, Aanavilasam Luxury Plantation House has no dearth of modern amenities and facilities.