Kerala – God's Own Country is indeed one of the most beautiful tourist destinations in India; and we all know it! But, when it comes to the history of this state, not everyone can boast of their acquaintance with Kerala!
Once a hub of spice trade, this part of India was also ruled by Portuguese, Dutch and British. Owing to this fact, Kerala now stands as a melting point of various cultures and traditions! Though all these are now a part of history, one can still experience their essence and relive history during their Kerala trip. Let's revisit history and explore a bygone era that showcases the best of God's Own Country with a visit to the following historical places to visit in Kerala:
1Mattancherry Palace:
Standing as a testimony to Kerala's bygone era, Mattancherry Palace in Kochi is also called the 'Dutch Palace'. Built by Portuguese rulers during 1555, it served as a gift to king of Cochin. Afterwards, it was again renovated during 1663 and thereafter it was known as the Dutch Palace.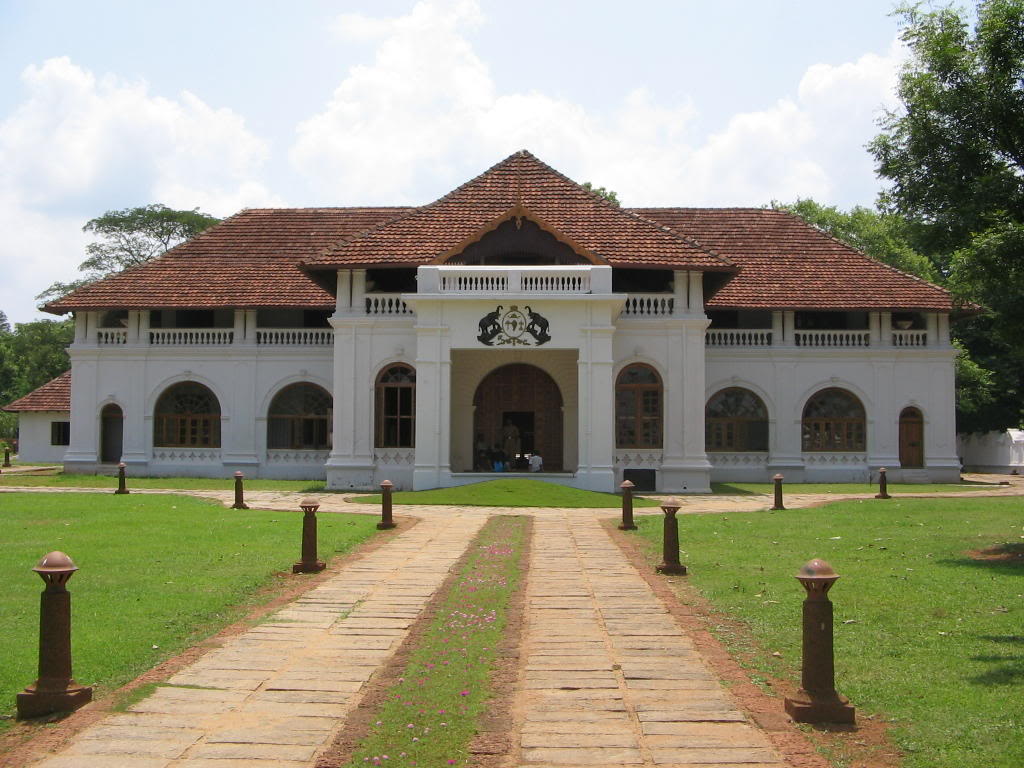 Following traditional Kerala architecture, this quadrangular palace showcases the richness of art and architecture of pre-historic Kerala. Also inspired by Portuguese architecture, it houses captivating murals of Hindu temple art and numerous portraits of Kochi's royal dynasty.
2Francis Church:
Also known as Fort Cochin, St. Francis Church boasts of being the oldest European church in the country. A visit to this historic landmark in Kerala will take you back to late 1503s, when European colonies were sprawling in the Indian subcontinent.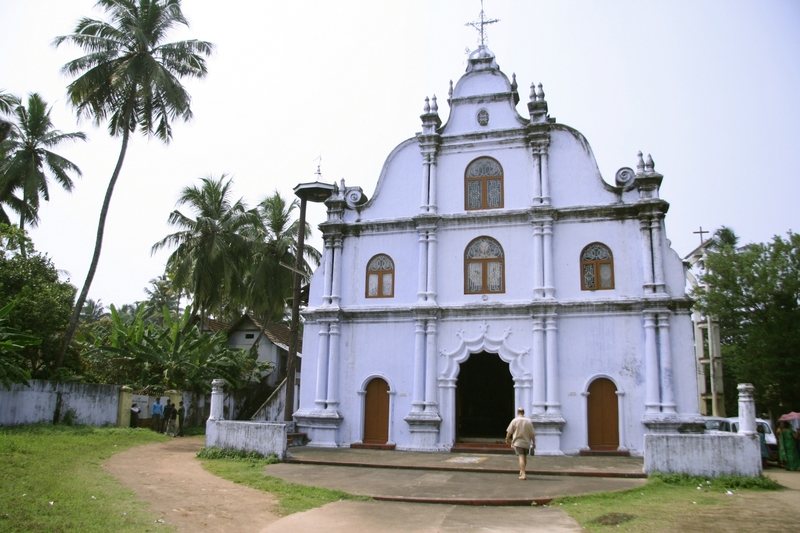 The once a burial ground of renowned Portuguese explorer Vasco da Gama, who breathed last in Kochi, it was first a wooden structure dedicated to St. Bartholomew. Over the years and centuries, it was renovated and refurnished. Today it not only depicts the Portuguese essence in Kerala, but also depicts the prosperity, sanctity and harmony of a bygone era.
3 Angelo Fort:
Located in the city of Kannur, this historic fort was built in around 1505 by Dom Francisco de Almeida who was India's first Portuguese Viceroy. Also called the Kannur Fort or Kannur Kotta, it overlooks the mighty Arabian Sea and showcases Portuguese architecture at its best.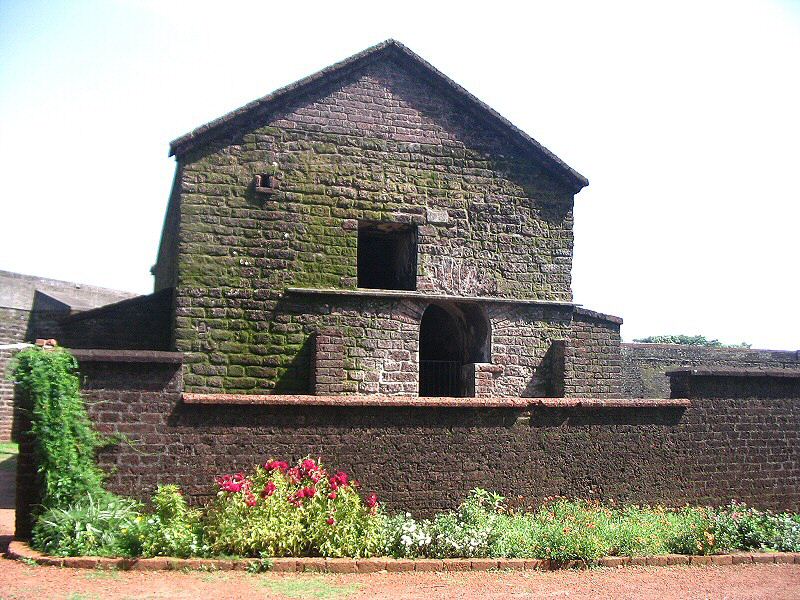 Though ruled by Dutch, Indian rulers and finally by British, it still endures its old world charm and portrays the glories of Kerala's golden history. If you are planning a trip to God's Own Country, you can visit this historical place in Kerala between 08:00AM to 06:00PM every day.
4Bekal Fort:
Guarding the coastlines of Kasaragod, Bekal Fort is the pride of Kerala and is also the largest historic fort in the state! A glorious fort built in 1650AD with architectural brilliance of the past, this fortress once guarded the royal palace of Kasaragod.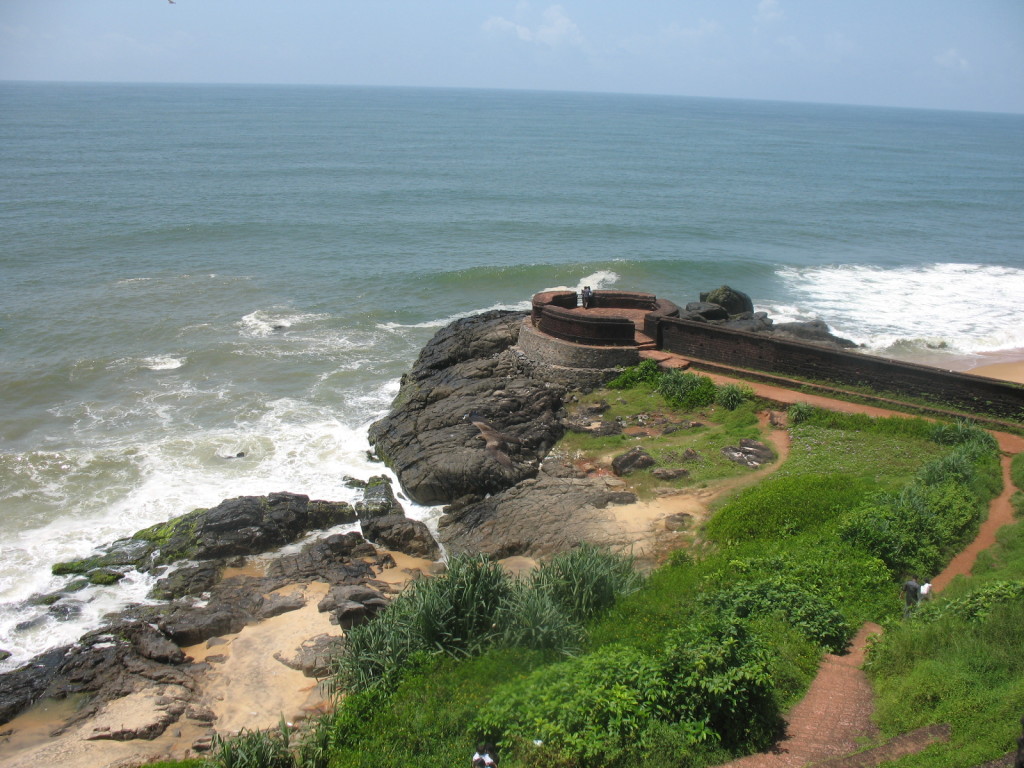 To reach the main premises, you should climb a fleet of broad stairs, and on reaching the top, you can enjoy scenic views of Bekal Beach and the nearby regions. Though build during the early chapters of history, the fortress offers a lively glimpse of Kerala's bygone era.
5Bastion Bungalow:
One of the most promising historic landmarks of Kerala, Bastion Bungalow stands gloriously on River Road, Fort Kochi. A part of the historic Bastion Fort, it was built prior to 16th century an is among the oldest forts in Kerala.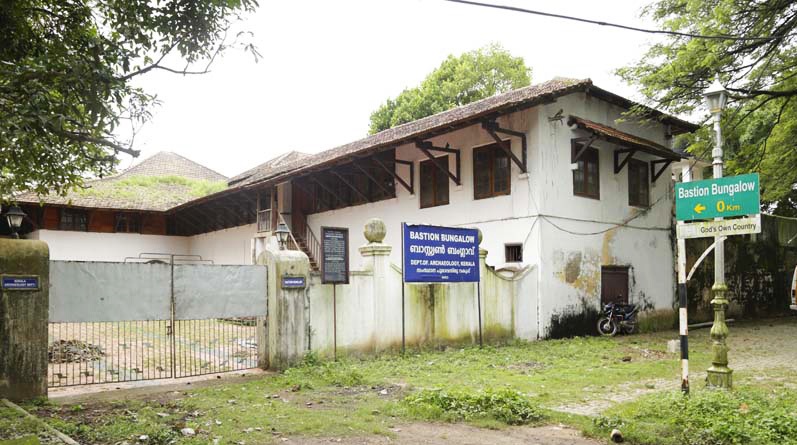 Though endured a lot after its establishment, it stayed untouched by the enemies; one of the fiercest ambush was made by the British in 1806. Originally built by Portuguese rulers, it now serves as the official residence of district Sub-Collector in Fort Kochi.
6Bolghatty Palace:
Another historical place to visit in Kerala, this palace is a masterpiece of the Dutch empire in Ernakulam district. Built in 1744 as the official residence of Dutch Governor before it was conquered by the British government.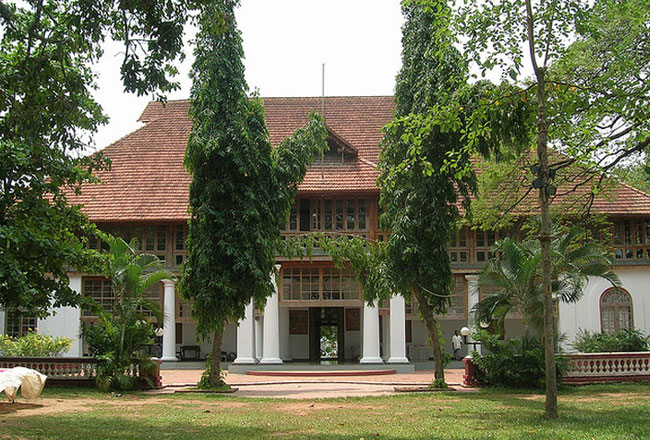 Located in an island on the Arabian Sea, this glorious fortress has now been converted into a heritage hotel; its historical essence and importance is still alive! Visitors can make it to this historical marvel by taking a ferry ride from Ernakulam jetty and enjoy its opulence while revisiting Kerala's history once again!
7Anjuthengu Fort:
A 17th century fort built by the East India Company, Anjuthengu Fort attracts a large number of visitors to Thiruvananthapuram and other nearby places. Jotted with lush and evergreen coconut groves, it is also known as Anjengo Fort, and was a primary trading point during the historic times.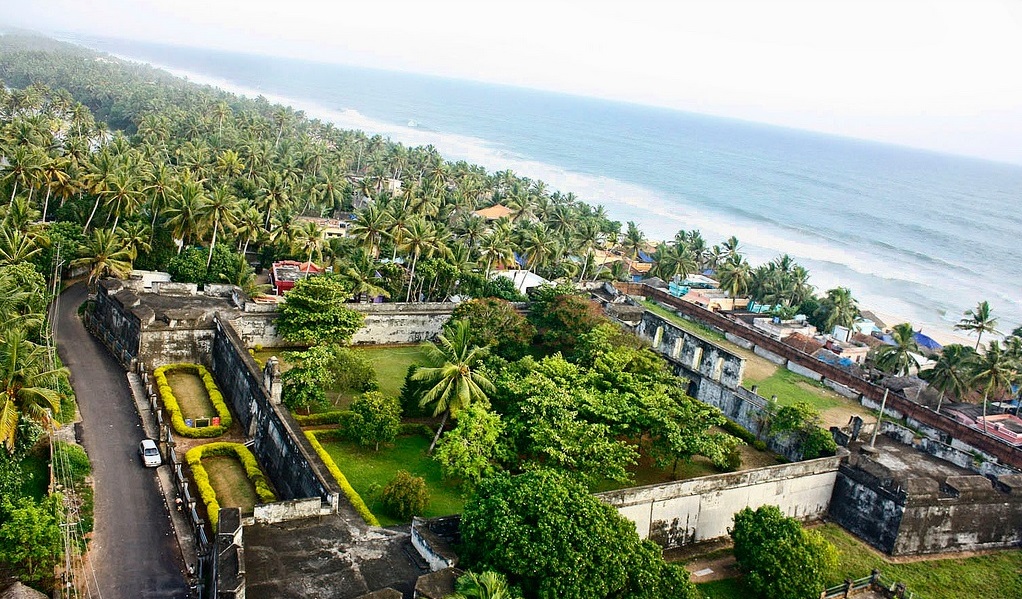 Whether the past or present, Anjuthengu Fort has always been an integral part of God's Own Country. Located around 36km from Thiruvananthapuram, it can be accessed from Kadakkavur Railway Station and Thiruvananthapuram International Airport.
8Hill Palace:
Elegant and imperial in its own ways, Hill Palace was once the residence of Kochi's royal families. Built in 1865, the palace, with its 49 traditional buildings spread across 52 acres and showcases the royal flavours of Kerala's past.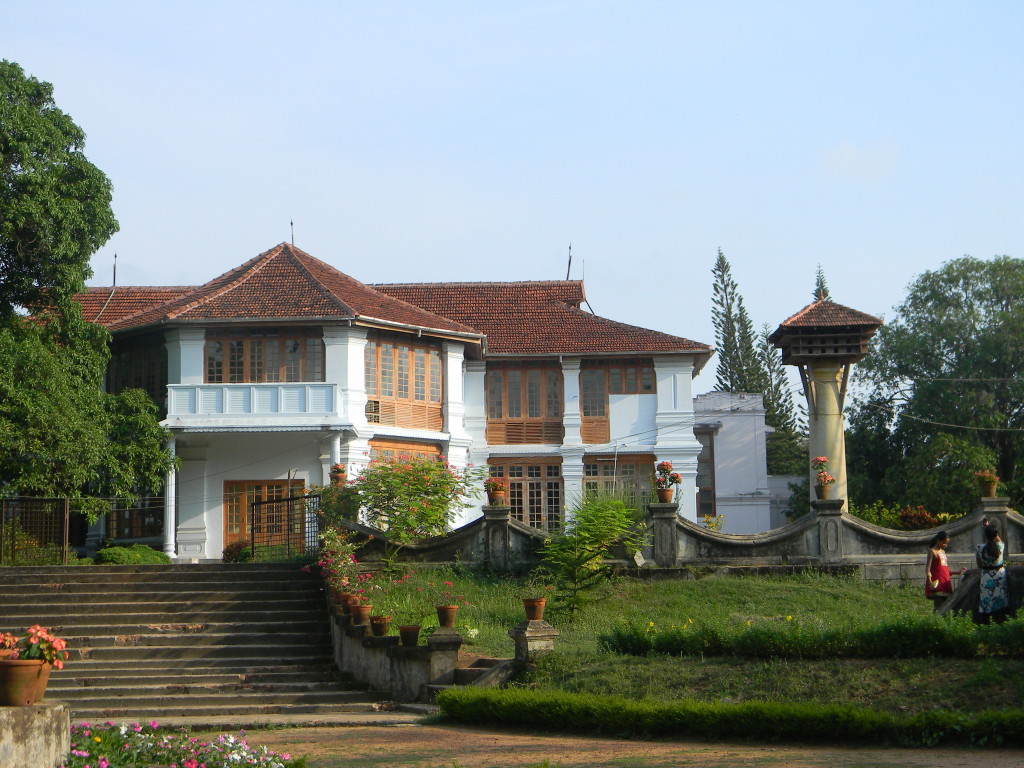 Converted into a museum, it houses numerous artefacts and murals, sculptures, manuscripts and other antique pieces from the past. During your visit to this historical place to visit in Kerala; or the largest museum in the state, you can also witness a collection of belongings of the royal families.
9Thalassery Fort:
Built in Colonial architecture, Thalassery Fort still echoes the reign of British Rule in Kerala. Locates in the heart of the city, it was built to serve as a military centre for the British Army.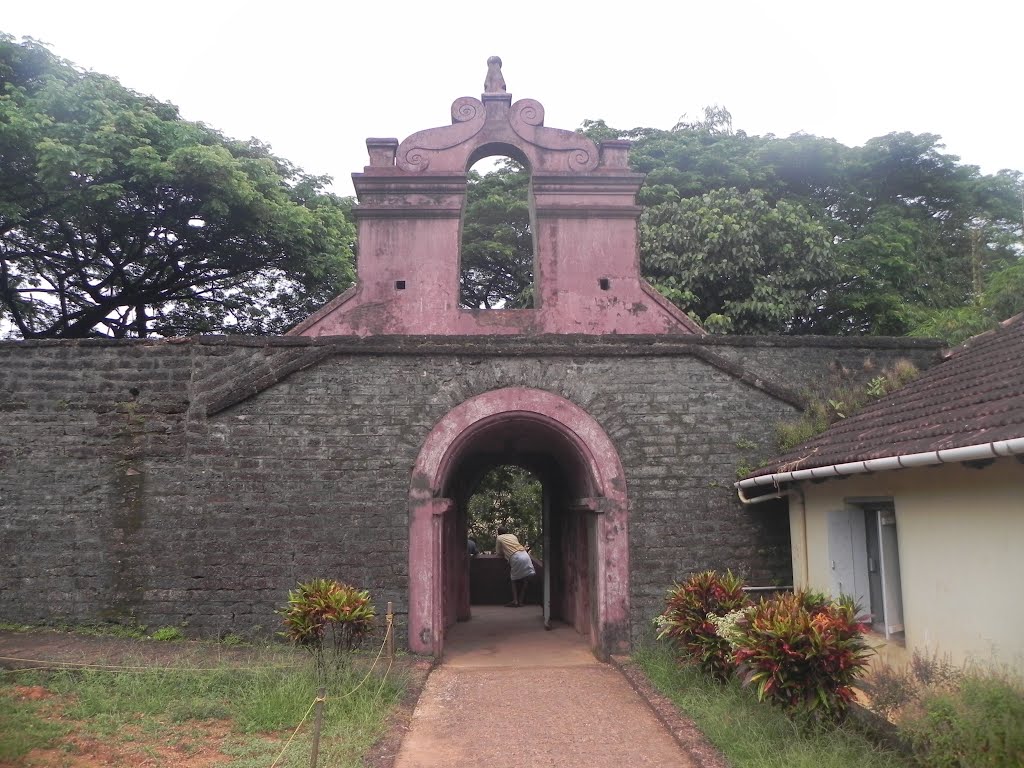 Impressive and carved wooden doors, underground chambers and concealed tunnels are some of the architectural brilliance of Thalassery Fort. Visit this fort to unravel the historic essence of a bygone era.
10Palakkad Fort:
A testimony to Kerala's timeless history, Palakkad Fort is one of the most glorious fortresses! Standing as one of the most well-preserved historical monuments in God's Own Country, this fort created history after it was invaded Tipu Sultan; the ruler of Mysore.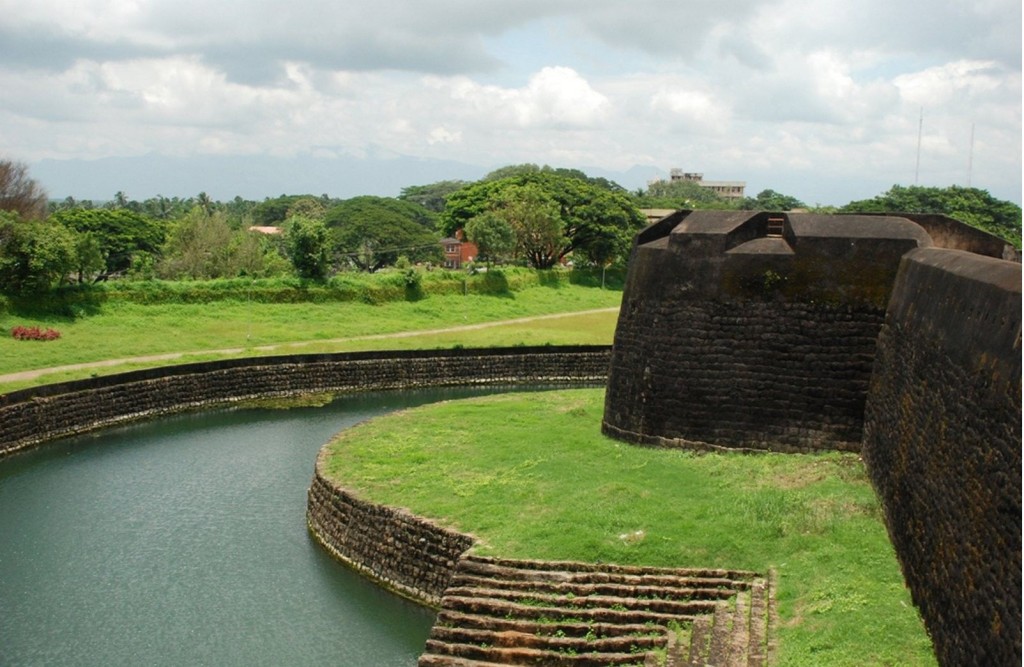 From the Mysorean ruler, it was later taken over by British army who kept it under their command for several decades. Located within the city limits of Palakkad, it can be easily accessed from almost all the corners of the city.
Considering the space for listing this historical marvels, we have listed only ten of them! In addition to these ten, there are several other historical places to visit in Kerala that truly deserves a visit! Plan your Kerala trip, and you can visit, witness and discover the grandeurs of several other historical monuments and establishments that will get you acquainted with Kerala's bygone era!