For every holidayer to God's Own Country – Kerala, its pristine and stunning beaches make it to the other part of the story! Relaxed, untouched, tranquil, livelier and equally enticing; Kerala beaches are known for their salubrious beauty and appeal.
If you are among the beach persons, Kerala is the place for you! Plan a trip to this quintessential land of beaches; sit back, play with the waves and enjoy the warmth of the alluring sands! And to add more to your Kerala beach experience, here is a list of some of the must visit beaches in Kerala:
1Marari Beach, Alleppey:
While the silent backwaters of Alleppey promises you the most serene and appealing vacation, Marari Beach will caress all your senses! Located within a quaint hamlet; between Alleppey and Kochi, this scenic beach is a true treasure trove for the beach lovers!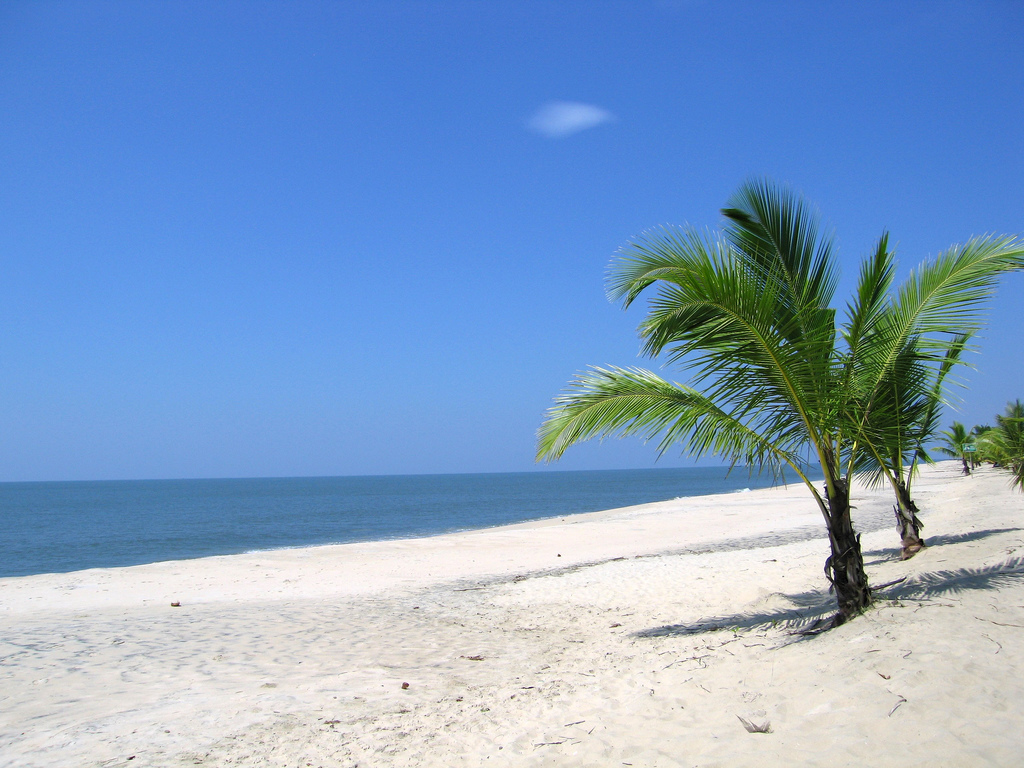 Fringed with evergreen coconut groves and enchanted by white-sandy shores, this sandy retreat is known for its pictorial beauty and tranquillity. Open and endless, its shores have an infectious appeal that can make you fall for its virgin beauty along with an array of activities.
2Vizhinjam Beach, Vizhinjam:
Not all the beaches in Kerala gives you a glimpse of its local or traditional fishing culture! And, if you are yearning to witness this, you must head towards the Vizhinjam Beach; a natural port located within the close proximity of Thiruvananthapuram.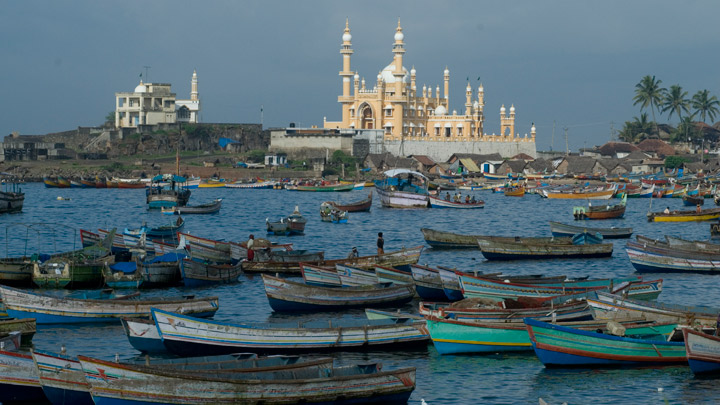 Along with the fun and excitement of a beach, you will also get to get acquainted with the local culture in the most surreal way. In addition, while strolling around this Kerala beach, you can also make it to the nearby marine aquarium and spot some of the exotic species of fish.
3Kovalam Beach, Kovalam:
One such beach in Kerala that can give tough competition to most of the stunning beaches in the country, Kovalam Beach needs no introduction! A cult among the vacationers to God's Own Country, this sandy retreat in Kovalam attracts beach lovers from across the globe.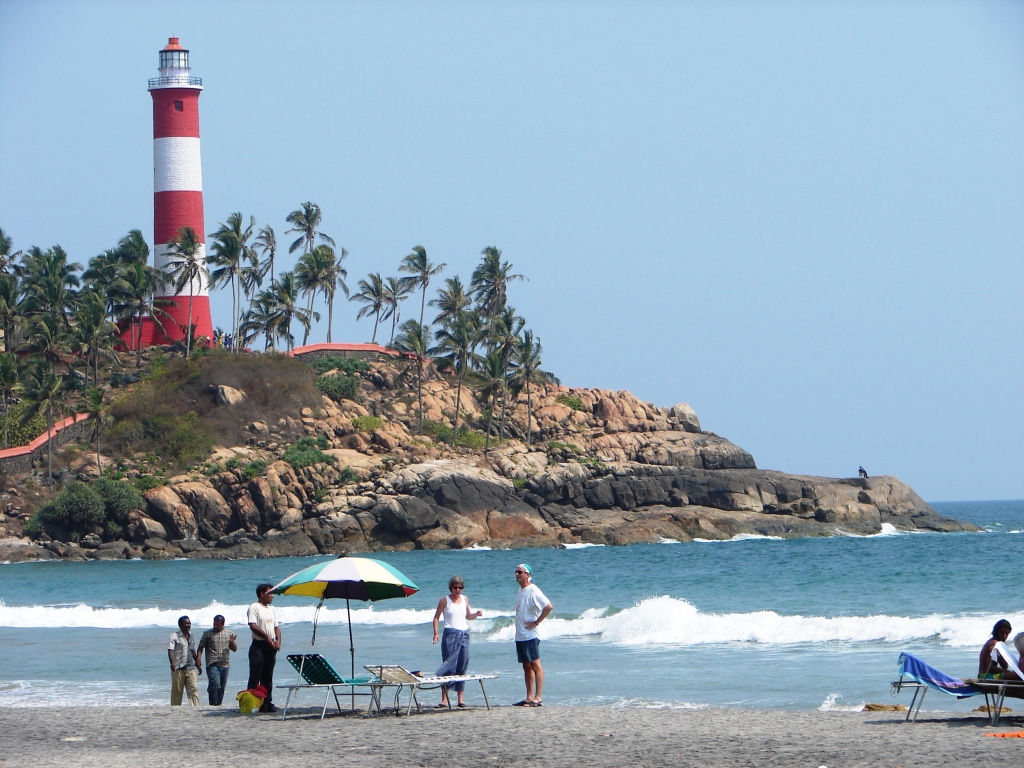 A beach where the turquoise water of the Arabian Sea fondles the warm sands in the most heart-warming ways, Kovalam Beach is said to be discovered in late 1930. Following this, the Maharaja of Travancore developed it and made it one of the most graceful tourist attractions in the entire of Kerala.
4Bekal Beach, Kasaragod:
Kasaragod in the north of Kerala is the abode of many historical landmarks. Amidst all these, Bekal Fort is considered as a true marvel of the past! Located beside this fort, there is the picturesque Bekal Beach that cannot be missed while touring around Bekal.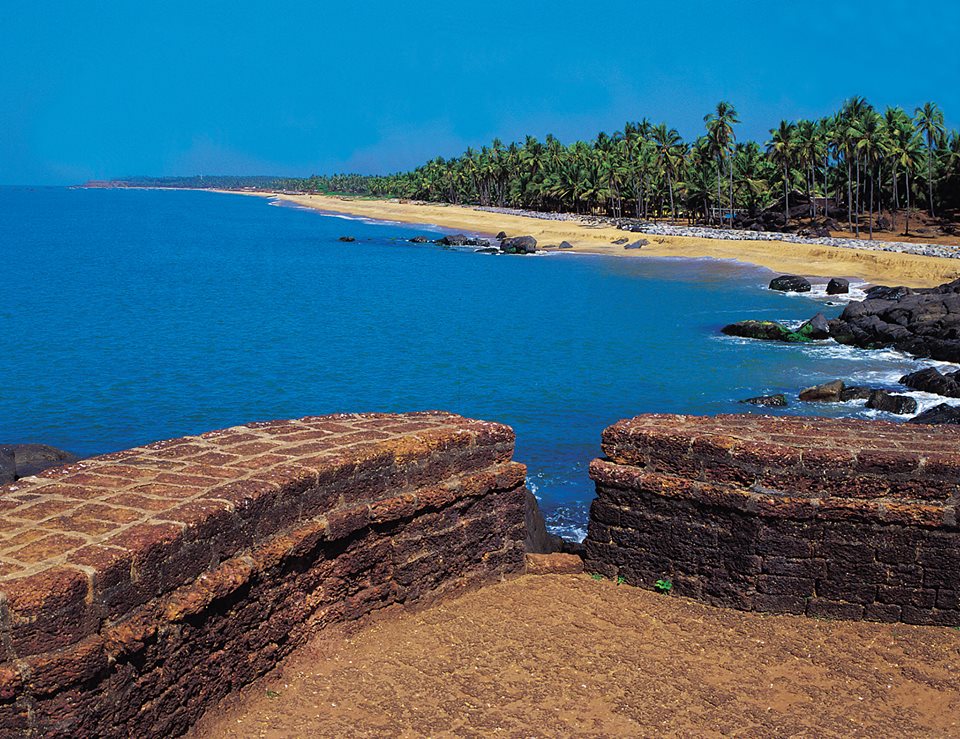 Considered ideal during the evenings when the beach gets illuminated, this beach is almost untouched and showcases the virgin beauty of Mother Nature! Walkways along the beach allows the visitors to stroll around and spend some pleasant moments during their visit to Bekal Beach.
5Varkala Beach, Thiruvananthapuram:
Fringed with fascinating rocky cliffs, this picturesque beach in Varkala is known for its peaceful, calm and serene ambience. Located around 51km from Thiruvananthapuram and 10km from Varkala, it can be your next destination if you are looking for some secluded moments with the waves and sands!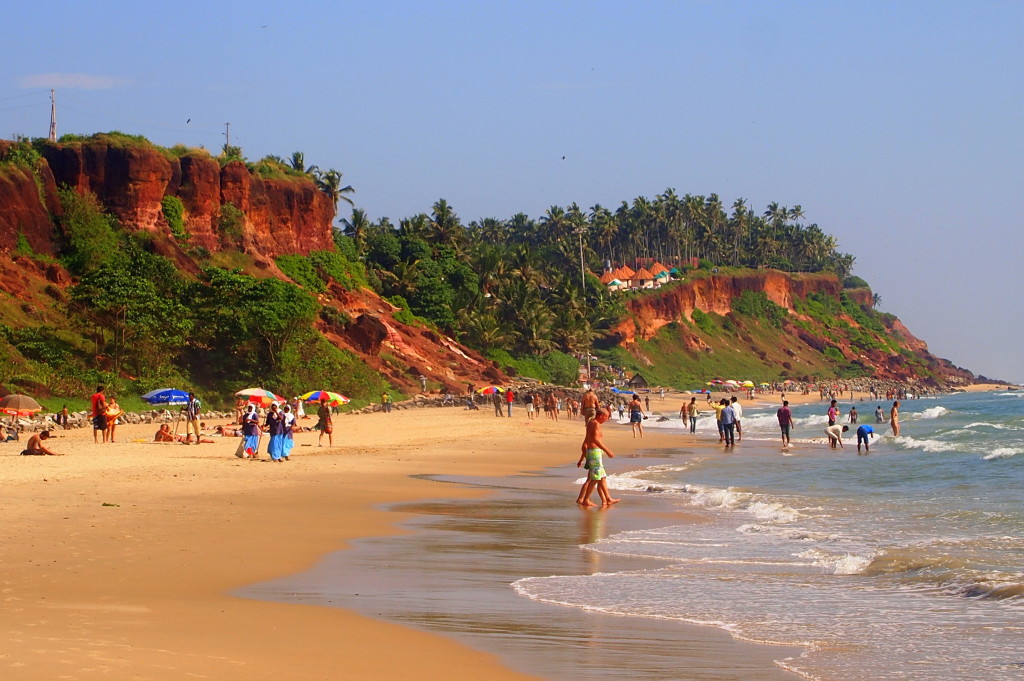 An ideal hub for those beach lovers who craves for some fun, excitement and thrill on the water, Varkala Beach proves to be a wonderful destination. Guarded by rocky cliffs, leisure seekers can revel in activities like swimming and sun-basking on this Kerala beach.
6Muzhappilangad Beach, Kannur:
Flaunting its gracious beauty in Kannur district, this beach in Kerala is in fact the longest drive-in beach in the country! Sited parallel to NH-66, this pristine beach stretches for 5.5km, and is thronged by a large number of tourists.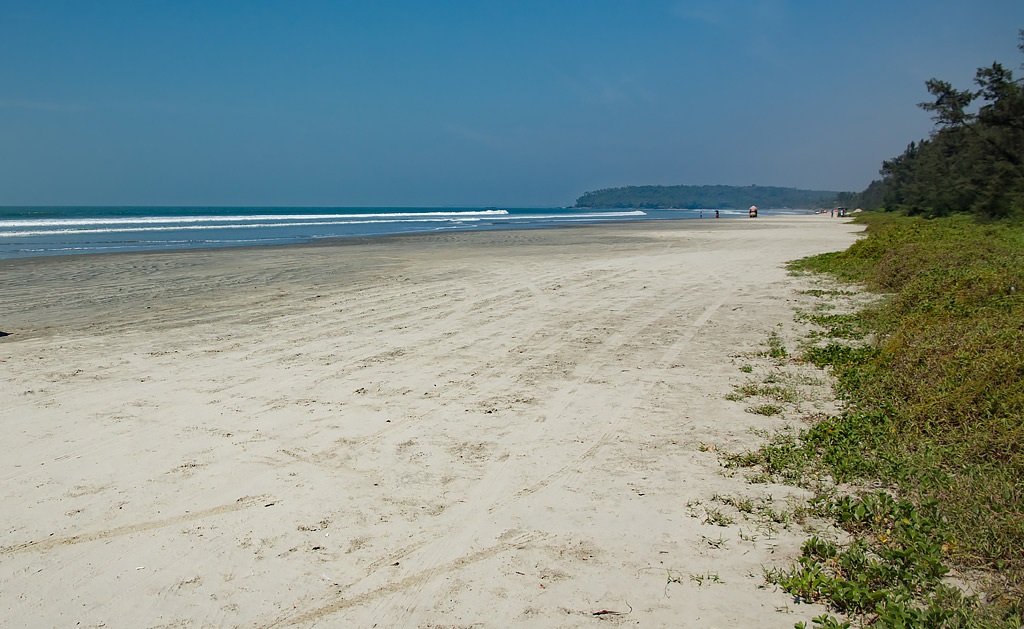 A unique and offbeat Kerala beach, Muzhappilangad Beach can be called as a paradise for those who yearns to ride or drive while having a tryst with the playful waves! Visit this gorgeous beach in April, and you can enjoy some gala moments at the Beach Festival'.
7Alappuzha Beach, Alleppey:
Love and romance prevails in every corner of Alleppey or Alappuzha! Taking the essence of love and tenderness further is the Alappuzha Beach! A popular picnic spot, this sandy retreat has a pier that ages more than 137 years and serves as a major attraction of Alappuzha Beach.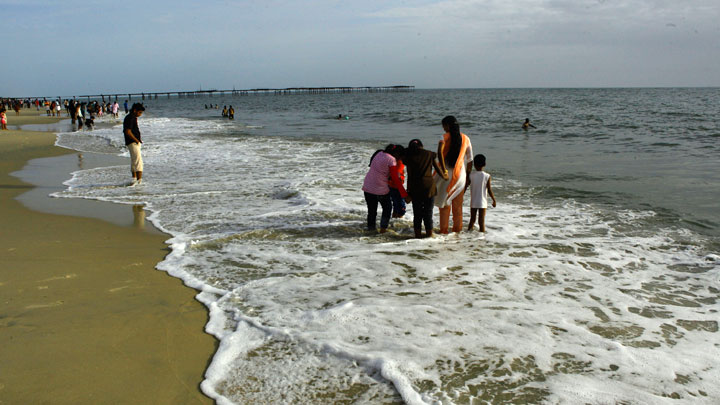 Host to the 'Alappuzha Beach Festival', 'Sand Art Festival' and others, the beach also has a lighthouse within a close proximity. While strolling around this beach in Kerala, you can also opt for some fun and recreation at the nearby Vijaya Beach Park.
8Cherai Beach, Kochi:
Yet another stunning beach in Kerala, Cherai Beach showcases the magical beauty of sand and turquoise water! Stretching for around 15km, this scenic and tranquil sandy retreat is among the least crowded in the entire state, and is a true delight for the beach goers.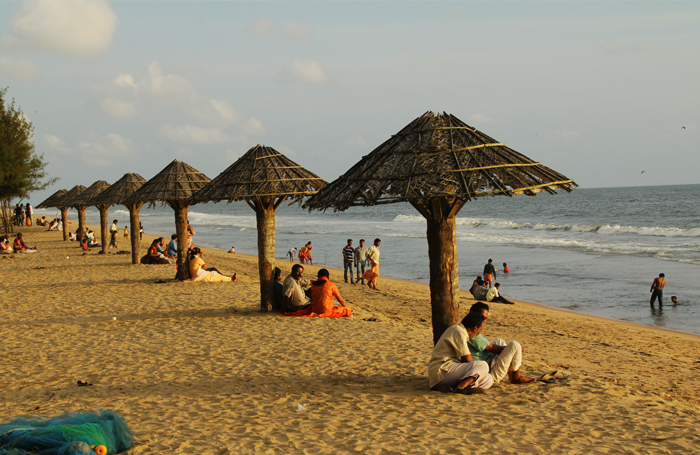 Owing to its shallow depth, it is thronged by water enthusiasts from across the globe. While in here, you can indulge in activities like water scooter rides, speed boat rides, swimming, sun basking, and several others. While adults can enjoy a plethora of activities on Cherai Beach, kids can have their dose of fun and excitement at the children park beside it.
9Neendakara Beach, Kollam:
A major port within the close proximity to Kollam, Neendakara Beach is one of the famed leisure destination for beach lovers. Holding a prominent place in Kerala's trade and commerce since the 16th century, this beach proves to be an ideal destination for those who seek natural beauty with a blend of peace and serenity.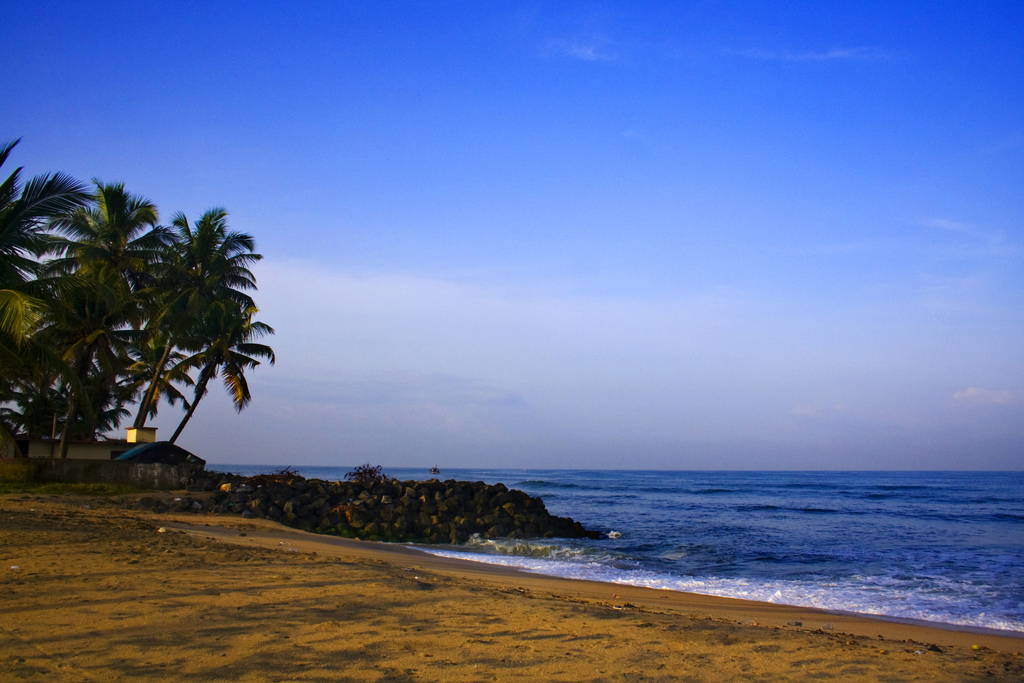 From the beachfront, one can enjoy the undisturbed views of the stunning Ashtamudi Lake merging into the might Arabian Sea. Chinese fishing nets, swaying beauty of Mother Nature and seclusion from the rest of the world are some of the offerings of Neendakara Beach.
10Kappad Beach, Kappakadavu:
Located in Kappakadavu; near Calicut, Kappad Beach is a true reminiscent of the past. It is on this beach, the great Portuguese explorer Vasco da Gama landed while on his sea voyage from Europe.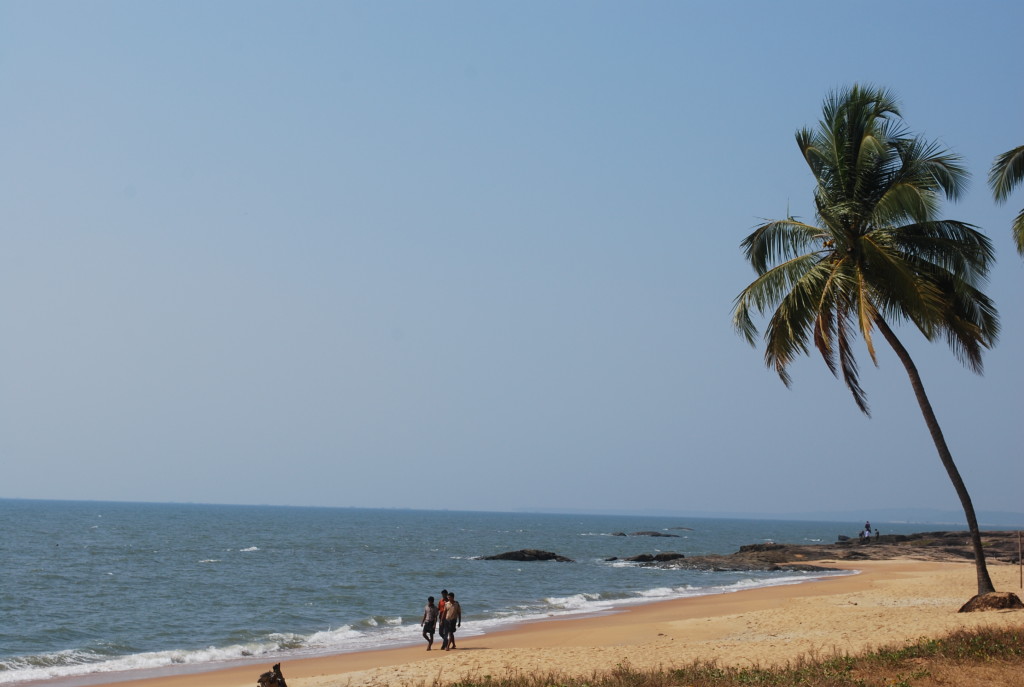 Visiting this picturesque beach is more like revisiting history. Boasting of its serene and enticing beauty, it has become a major attraction point for all the beach lovers to God's Own Country.