A magical land on the shorelines of Malabar Coast, Kerala or God's Own Country is a true heaven for the backwater lovers! Whether you are planning for a leisure holiday, honeymoon, adventure trip or historical quest, this scenic gift of the Arabian Sea will always hold you captive with its enchanting beauty.
Adding more to the charm and appeal of Kerala, there are the silent backwaters that plays a cult among the visitors to Kerala. Such is the beauty of these backwaters that they can make you forget the outer world and settle down in God's Own Country! And for those, who are looking for a reason to spend more time with the Kerala backwaters, here are some of the must visit backwater resorts in Kerala:
1Kumarakom Lake Resort:
A backwater retreat that is perfectly blended with the bountiful nature of Kumarakom, Lake Resort is a must visit holiday home for all the backwater enthusiasts to Kerala. Tucked away amidst lush and evergreen greeneries, enchanted by the charm of the backwaters, and decked with all the luxuries and comforts of life, it is a dream come true destination for the backwater lovers!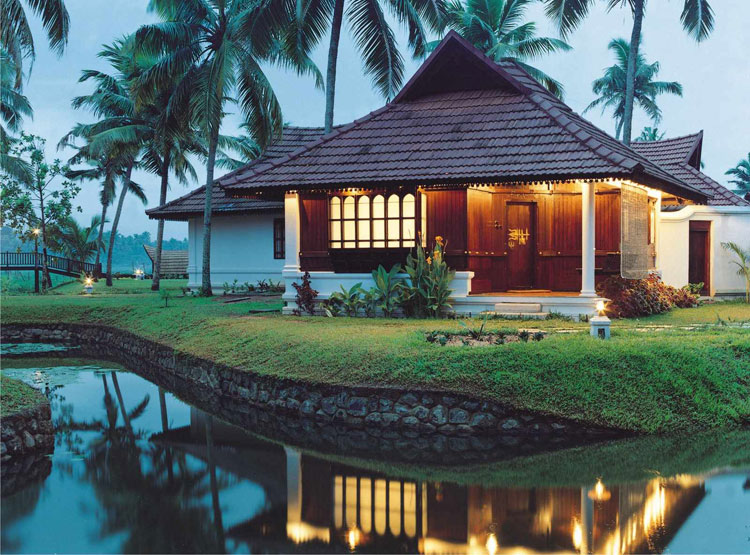 Fun and excitement at this Kerala backwater resort begins with your check-in! Rooms here reflect the rich and diverse traditions of Kerala. Above all, it offers houseboat stays on the Vembanad Lake; one can hardly expect for more as the boat comes with all the modern amenities and facilities. For the foodies, they can munch on a range of cuisines; be it Malabar, Chinese, Mughlai, North-Indian or others, Lake Resort promises to keep you soaked with its gastronomic delights.
2The Zuri Kumarakom:
Famed as a paradise in God's Own Country, The Zuri Kumarakom stands strong to all the praising! Sprawling on the banks of the Vembanad Lake in Kumarakom, this holiday retreat spreads across 18 acres of lush greeneries and is studded with almost all the luxury amenities and facilities.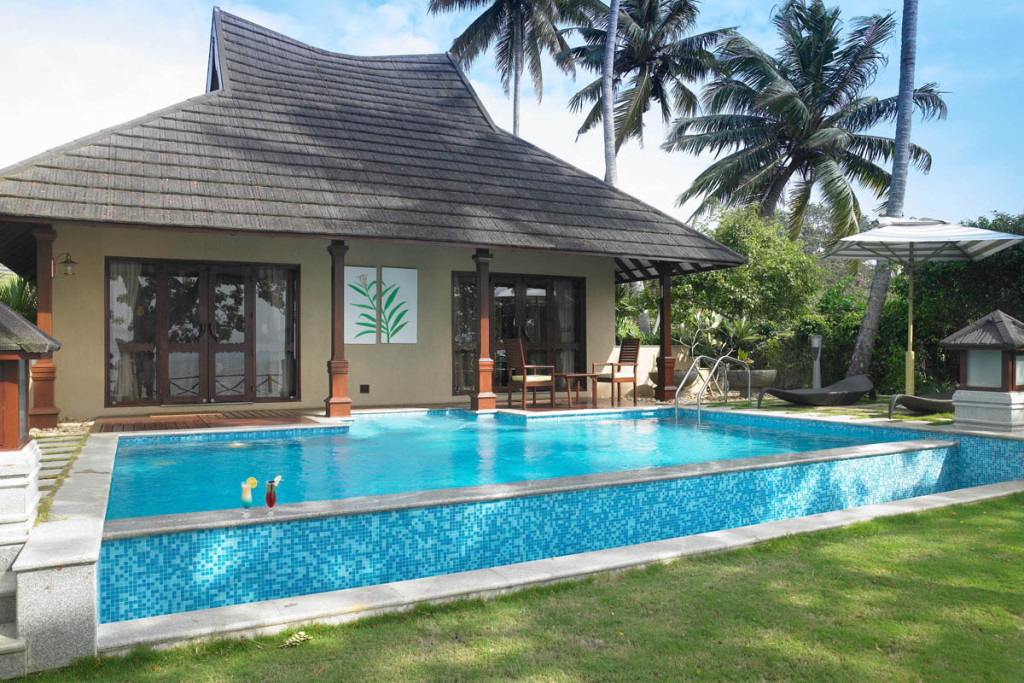 To make your Kerala backwater holiday pleasant and memorable, Zuri Kumarakom offers rooms with customized set of facilities. Dedicated service, warm hospitality, delicious foods, and the aura of backwaters will surely entice you to extend your vacation while in this Kerala backwater resort.
3Vasundhara Sarovar Premiere:
For any backwater enthusiasts to Kerala, Vasundhara Sarovar Premiere can be an ideal retreat to spend pleasant moments with family and friends. Located in Alleppey district of God's Own Country, this kaleidoscopic retreat is nestled amidst lush plantations and enticing stretches of silent backwaters.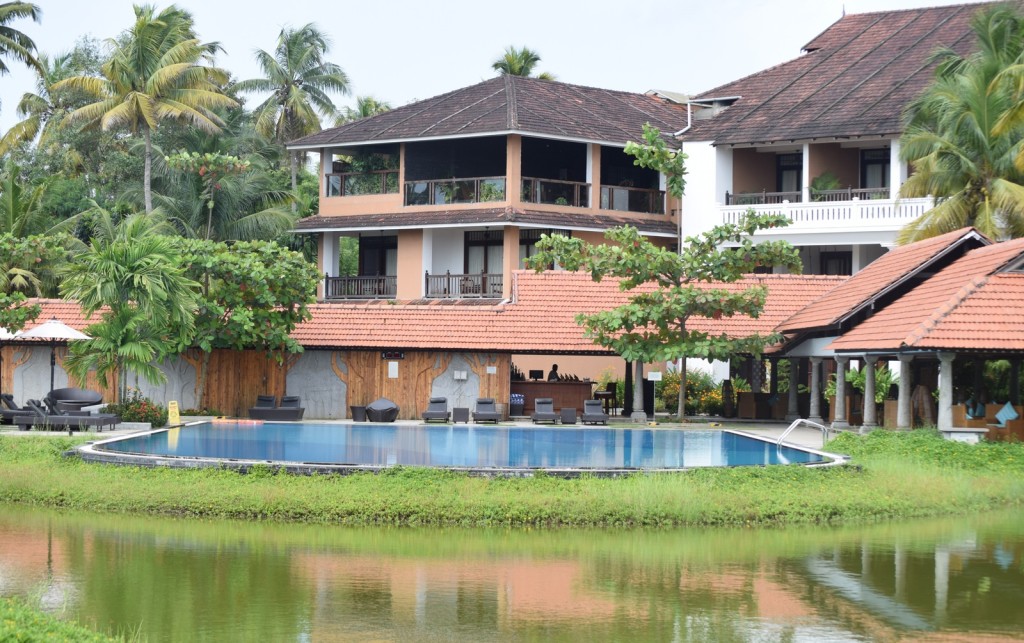 While visiting this backwater resort in Kerala, visitors can select from luxury houseboats to floating cottages, deluxe suite to heritage rooms, and much more. Irrespective of what options you select, you will be promised with the true essence and vibes of Kerala's heart-warming hospitality. Relaxing spa therapies, infinity pool, fishing expeditions, options for water sports, boat trips and a range of indoor and outdoor options in Vasundhara Sarovar Premiere will keep you soaked in endless fun frolic during your stay in this Kerala backwater resort.
4Lemon Tree Vembanad Lake Resort:
In addition to stunning views and all the grandeurs of the enchanting Kerala backwaters, Lemon Tree Vembanad Lake Resort in Alleppey offers its patrons some of the amazing options to have a tryst with the backwaters! Soaked in the alluring charm of the Vembanad Lake, this holiday resort allows its visitors to check-in into a promising houseboat and cruise through the lake while revelling in some of the most luxurious amenities of life.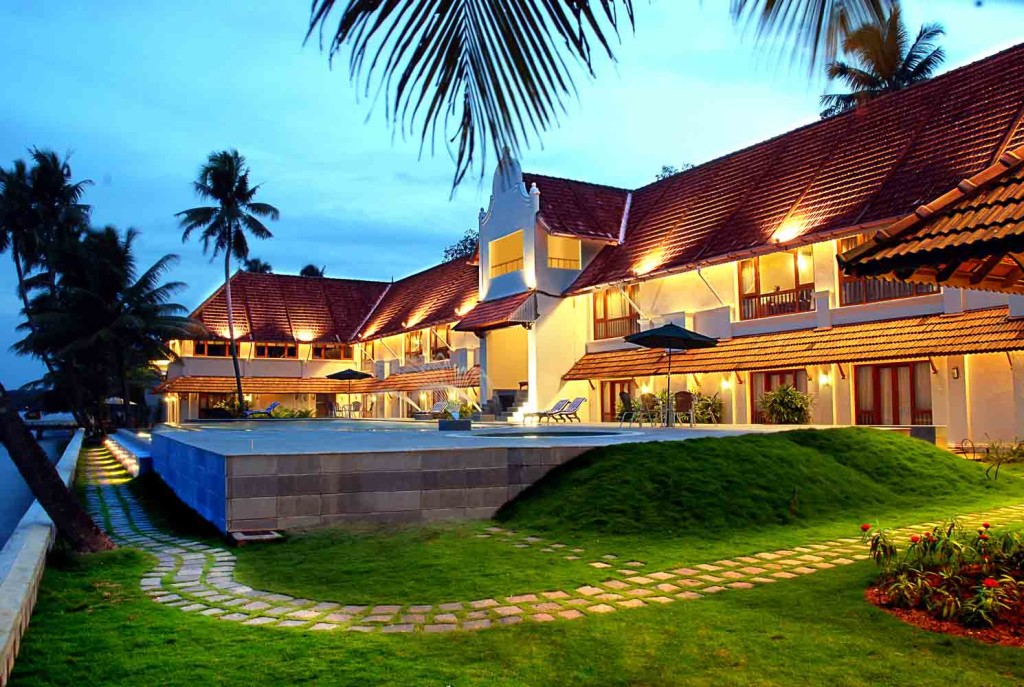 Furthermore, it offers a relinquishing pool beside the backwaters that can be accessed from almost all the rooms within the resort. To ensure that the visitors stay pumped up and crave for more, this backwater resort in Kerala offers fitness centre, Ayurvedic spa therapies, swimming options, and lot more. For the corporate visitors, they can avail business centres while enjoying the backwaters in this resort.
5Le Meridien Kochi:
Around 34km from Cochin International Airport, Le Meridien Kochi is a true mixture of all comforting luxuries with the allurement of Kerala backwaters! Whether you are on a leisure backwater trip, planning to make your honeymoon memorable, or want to spend pleasant moments with family and friends, this is the resort for you!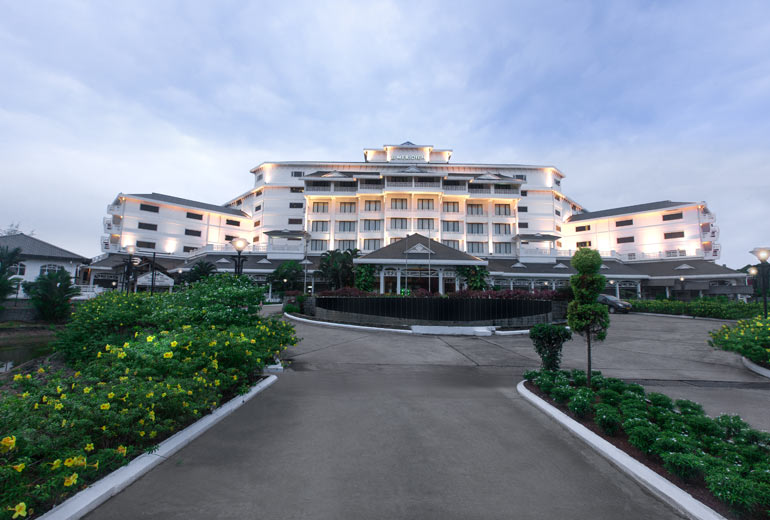 With rooms that are studded with all the modern amenities and facilities, offers stunning views of the backwaters, decked with private Jacuzzi, and much more, Le Meridien is one such Kerala backwater resort that should not be missed at any cost. Adding more to the essence of Kerala, this backwater resort proudly presents the first 'Museum Restaurant' in India where patrons can revisit traditions through delicious and authentic foods.
6Taj Kumarakom:
When it comes to best backwater resorts in Kerala, there are very few names that can stand before Vivanta by Taj. Steeped in a history of 150 years, this backwater retreat in Kumarakom is nestled on the scenic banks of the Vembanad Lake and is fondly called the 'Little Jewel of Kumarakom'. With a bungalow built by the English Missionary, most of this backwater retreat showcases a old world charm and a contemporary temptation.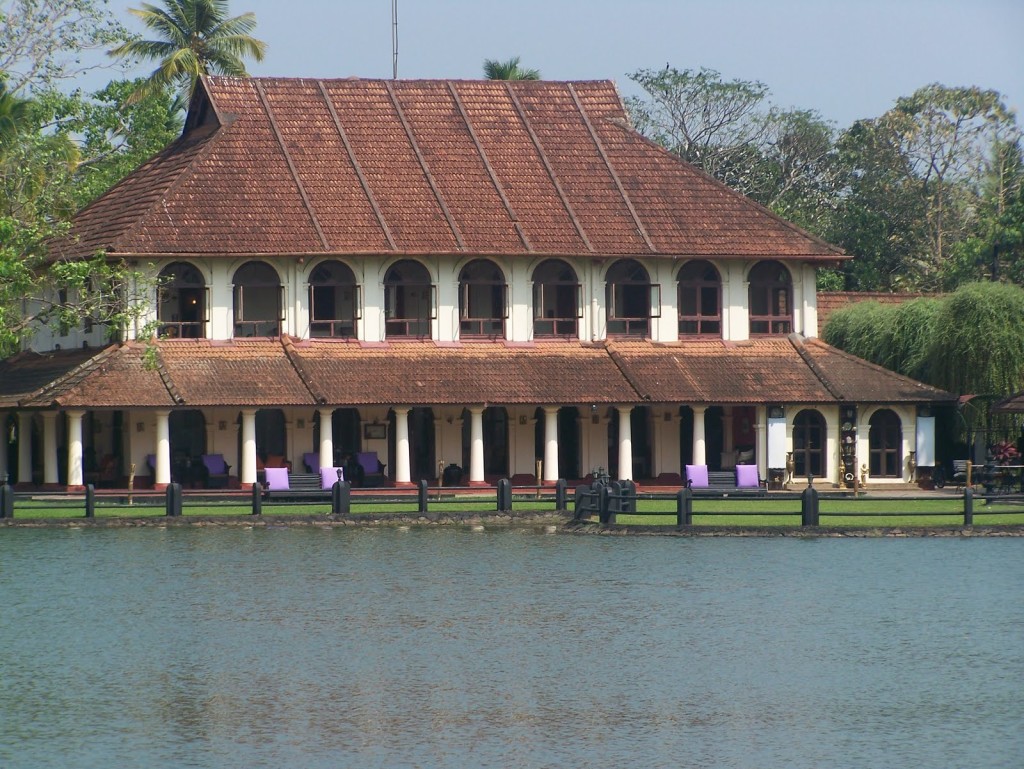 While Taj Groups is known for their lavish experience, this backwater resort also brings alive the true essence of luxury and comfort! Rooms in Vivanta by Taj boasts of their elegant offerings like LCD TV, DVD player, retro designed bathrooms with bathtub, Wi-Fi services, in room services, and several others. Furthermore, adding more warmth and excitement to your stay here, there are a range of delicious foods that will keep your taste buds greedy throughout your stay in Vivanta by Taj.
7Coconut Lagoon:
If you happen to visit Kerala backwaters, you cannot afford to miss out this backwater resort! Located in Kuttanad district of God's Own Country, it is nestled amidst serene coconut lagoons and spreads across 30acers of verdant landscapes. From the moment of your checking-in into this amazing retreat, you can sense its quintessential essence of Malabar culture; the allurement of Vembanad Lake and the criss-cross canals are the add-ons of this backwater resorts in Kerala.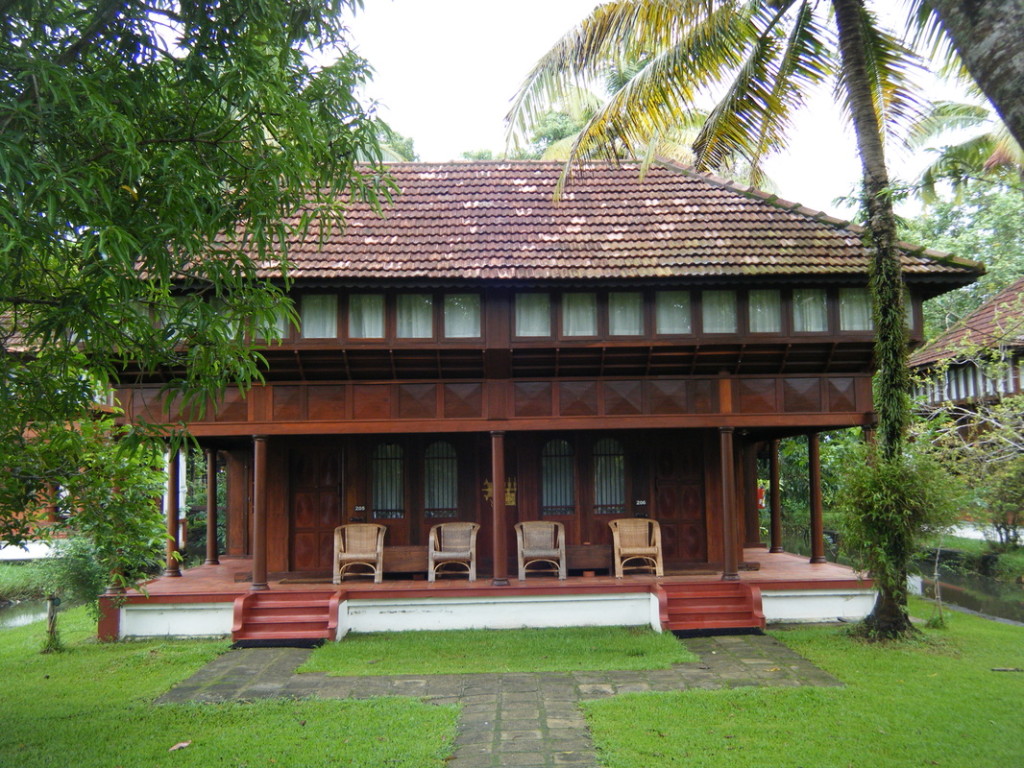 Tastefully crafted rooms with befitting furniture, furnishings, arts, crafts of Coconut Lagoon not only promise you a salubrious stay, but also help you relax while cossetted with the charm of Kerala's authentic culture and traditions. Private plunge pool, pool villas, antique shop, Ayurveda centre, and a myriad list of fun-frolic activities will keep you enchanted while in Coconut Lagoon.
8Backwater Ripples:
While most of the backwater resorts in Kerala have gone mainstream, Backwater Ripples boasts of being a quaint and meticulous retreats in God's Own Country! Spread across 10acres of lush green settings, this backwater holiday home overlooks the alluring Vembanad Lake and is canopied by swaying coconut groves.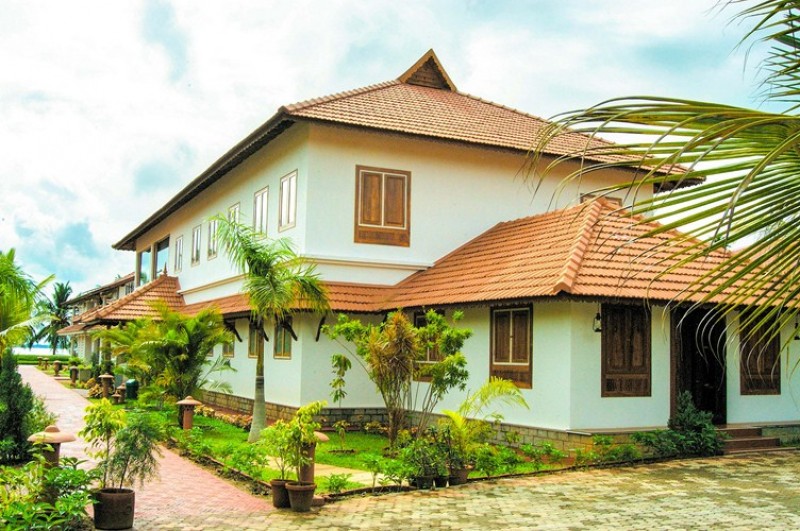 Visitors to Backwater Ripples can feast on a number of stay options and make their holidays even more pleasant. Whether they opt for the deluxe cottages, duplex cottages, lake view cottages, executive rooms, or garden view rooms, they can always stay close to Mother Earth and its miraculous beauty. Pools, sky bathrooms, Ayurvedic treatments, tastefully crafted eco-friendly rooms with TV, in-room tea/coffee maker, hair dryer, sauna bath, banquet hall, and other services and facilities in this backwater resort will surely make you forget the outer world and crave for more!
9Punnamada Resort:
Punnamada Backwater Resort not only boasts of being one of the most promising backwater resorts in Kerala, but also swanks as one of the ideal family holiday resorts in God's Own Country. Tucked away in an evergreen locale; around 7km from the stunning Alappuzha Beach, it overlooks the tranquillity of the Vembanad Lake and offers a pleasant experience to its patrons.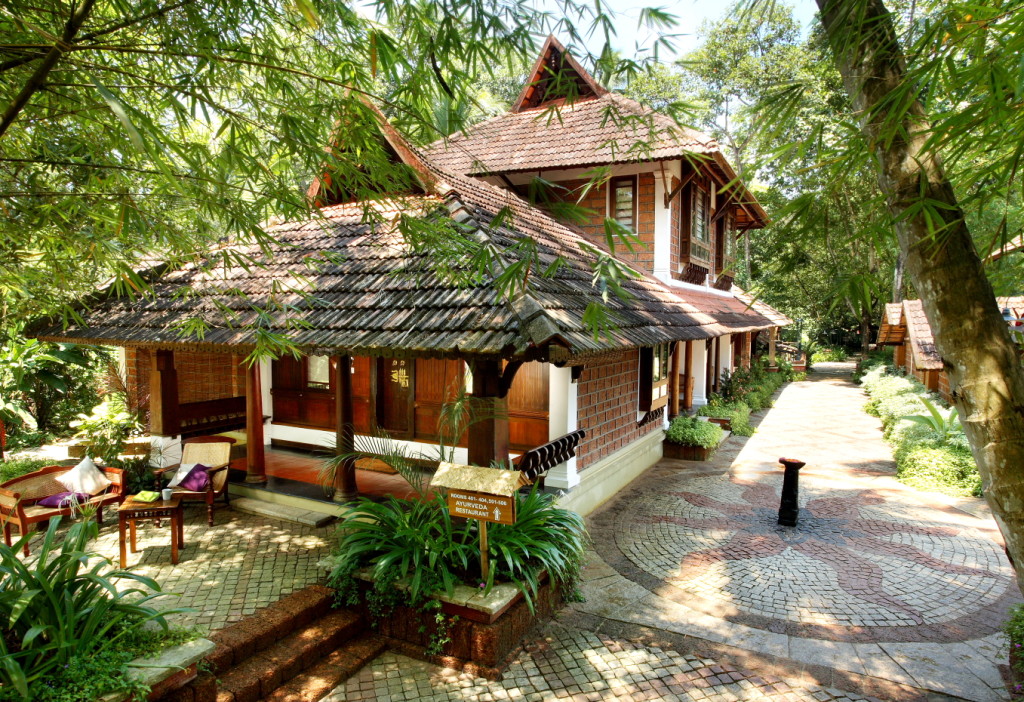 Every visitor to Punnamada Backwater Resort get to feast on cottages that are enchanted by the beauty of terraces with lakes, colourful gardens and offering pool vies. Rooms here displays the balmy charm of indigenous Kerala architecture and promises the warmth of staying within the comfort zone of their home while away from home! In addition to all the fun-frolic and exciting activities, visitors to this wonderful backwater resort in Kerala can also revel in rejuvenating activities like Ayurvedic treatments, yoga sessions and lot more.
10Fragnant Nature:
A stay in Fragrant Nature Kollam is a true riot of colours! Mornings in this promising resort gets welcomed by the beauty of shimmering sunlight striking against the morning dews and creating a spell on the visitors. Furthermore, the aura created by the colourful butterflies around the resort will surely hold back all your senses and relinquish yourself into the hands of the mesmerising nature!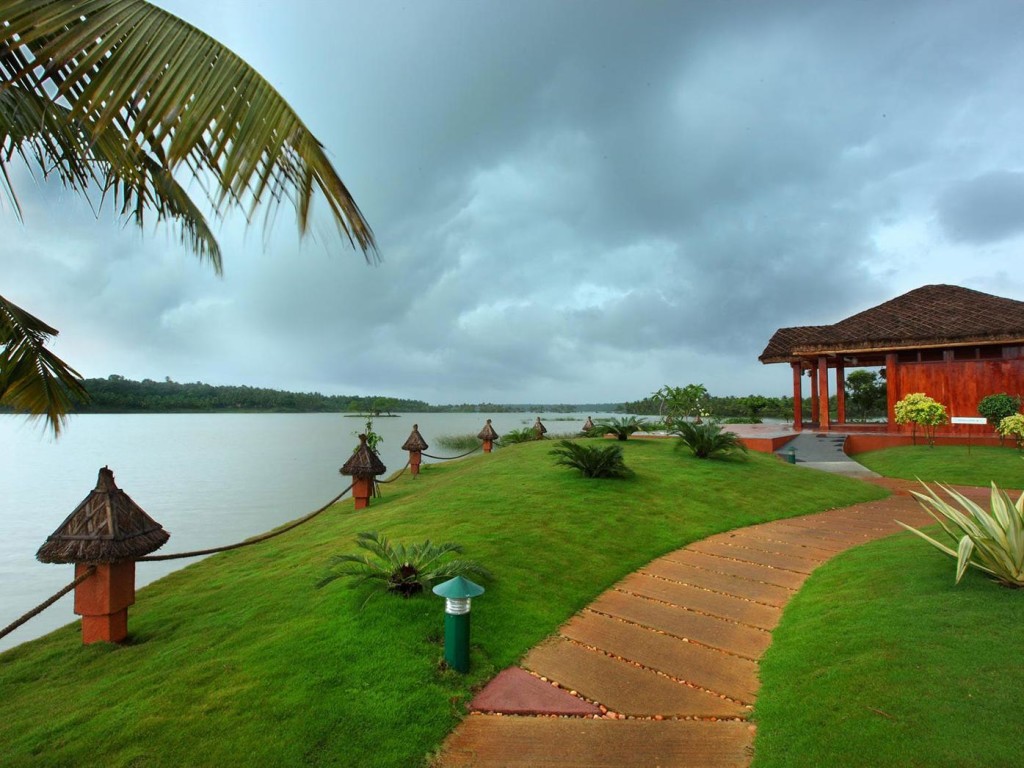 On top of all these surreal experiences, Fragrant Nature Kollam treats its visitors with almost all the luxuries and comforts of a resort. Comfy and spacious rooms studded with boutique doors, private balcony that offers panoramic views of the backwater, private gardens, private pool villas, and the touch of Kerala's rustic culture makes this resort an ideal backwater holiday retreat in God's Own Country. To add more fun and excitement to their holidays, visitors can indulge in activities like boat trips, birdwatching, village tours, beach tours, day picnics, cultural shows, elephant riding and feeding, and several others.